Contemporary Design: Eric Kuster
Cliff House is a beautiful sea-side villa located high in the lush hills of Altea, Spain. The contemporary design luxury residence is built against a cliff, situated to provide breathtaking 180-degree views over the Mediterranean Sea. The 5,300 square-foot resort-like sanctuary spreads over multiple levels. The luxurious home is complete with inspiring interiors created by the acclaimed international interior designer, Eric Kuster, who drew inspiration from its beach front location for the interior design.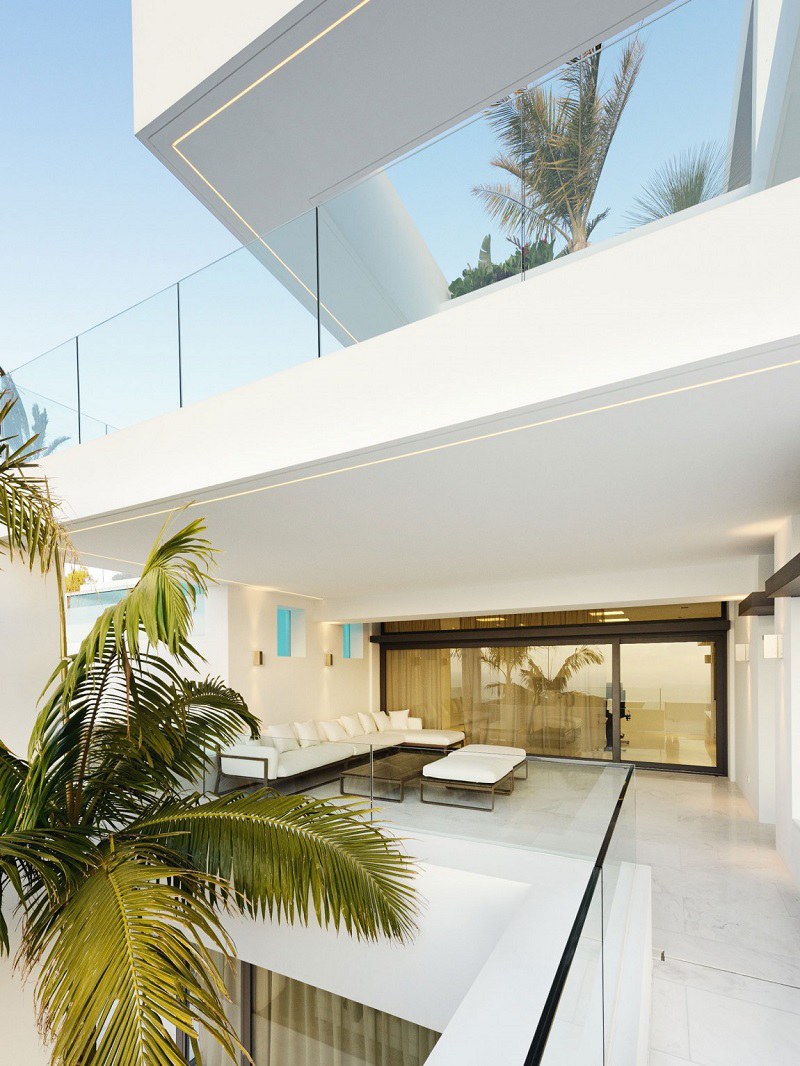 The home's grand open flow living area includes multiple seating zones, a spacious kitchen with a breakfast bar, and a formal dining area. The contemporary design interiors are immaculate, open and spacious, allowing for uninterrupted peace and calm. White on white dominates, with an occasional splash of warm color for depth. The surfaces are well edited, and as always for Kuster, very luxe.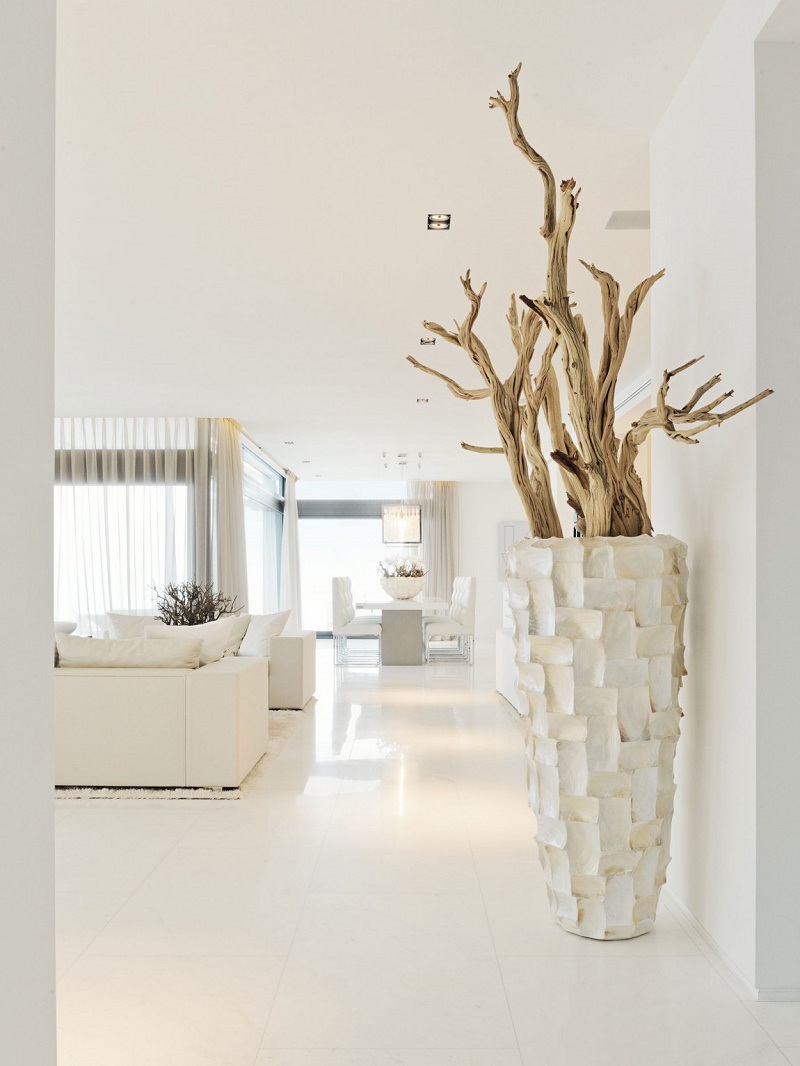 The designer incorporates natural elements including coral and shell, as well as vases made from mother of pearl and filled with driftwood, all of which emphasize the inescapable connection with the sea. The furnishings used here are the signature of Eric's designs: custom, contemporary, and generously scaled, with high-end fabrics, finishes, and ample cushions- all offering a wealth of comfort and pleasure.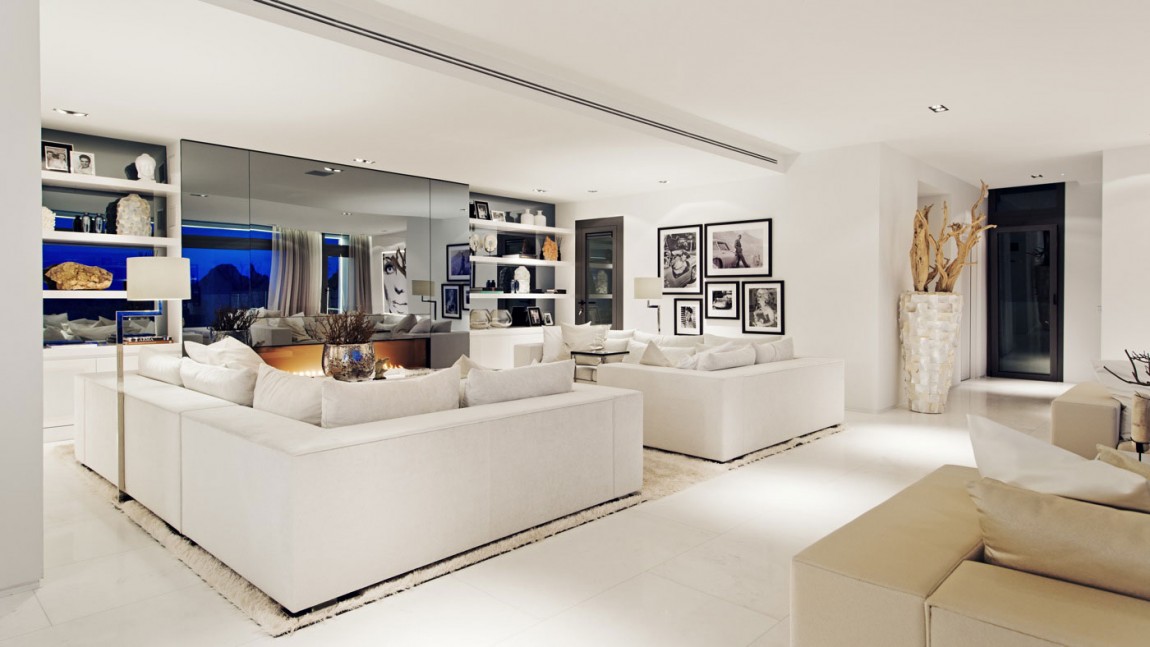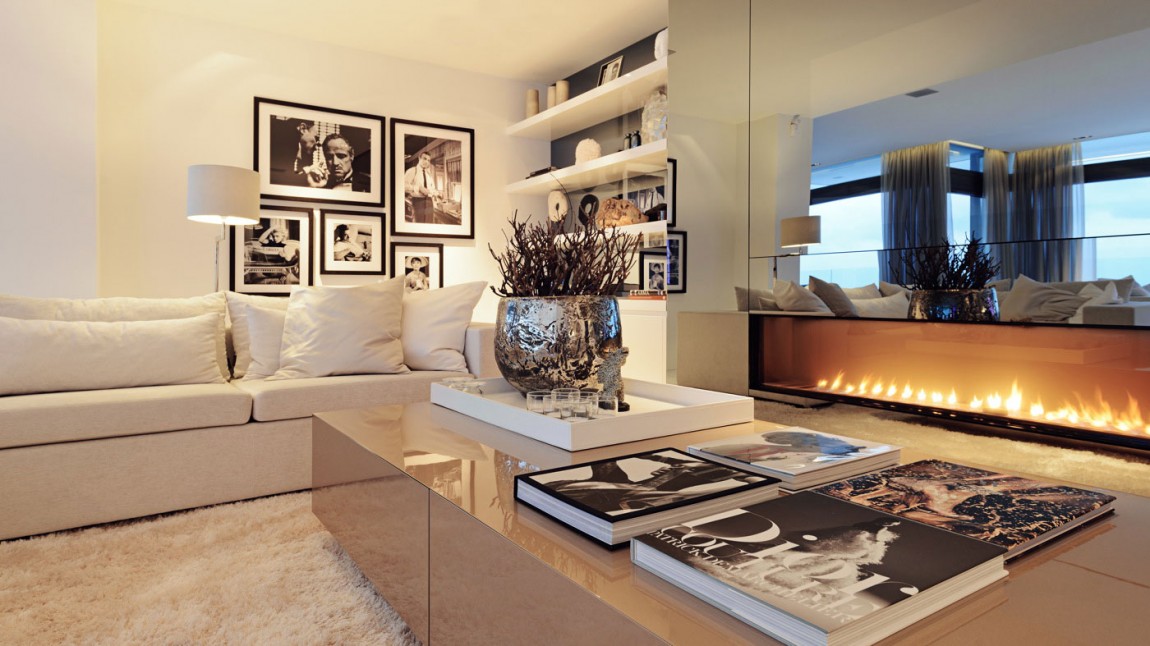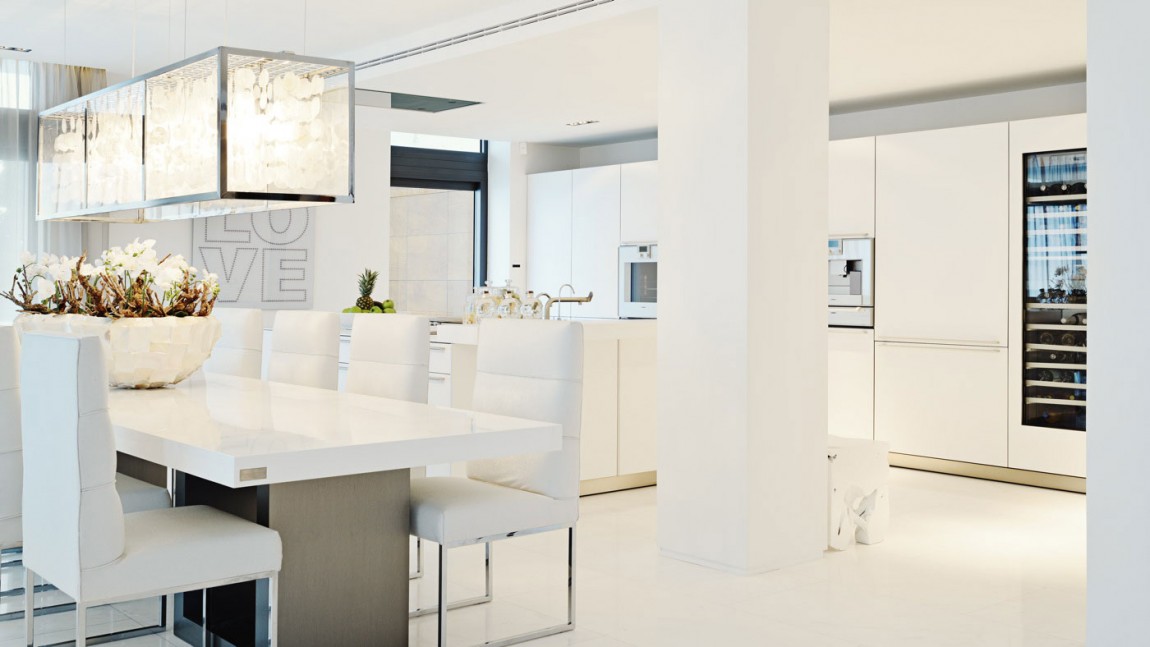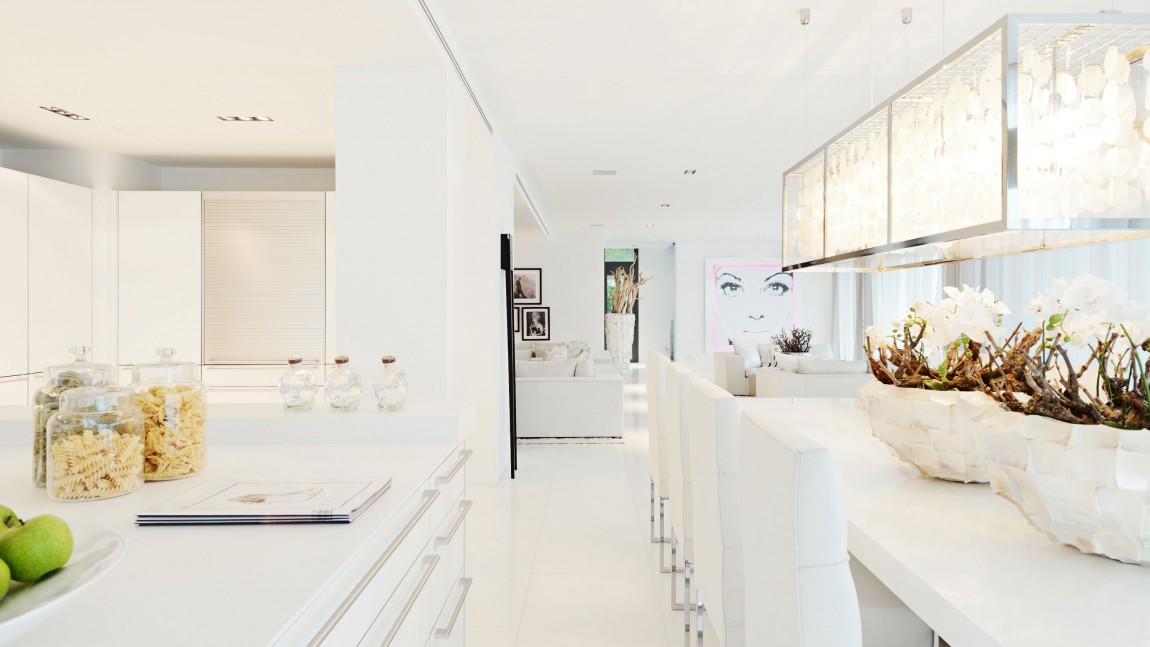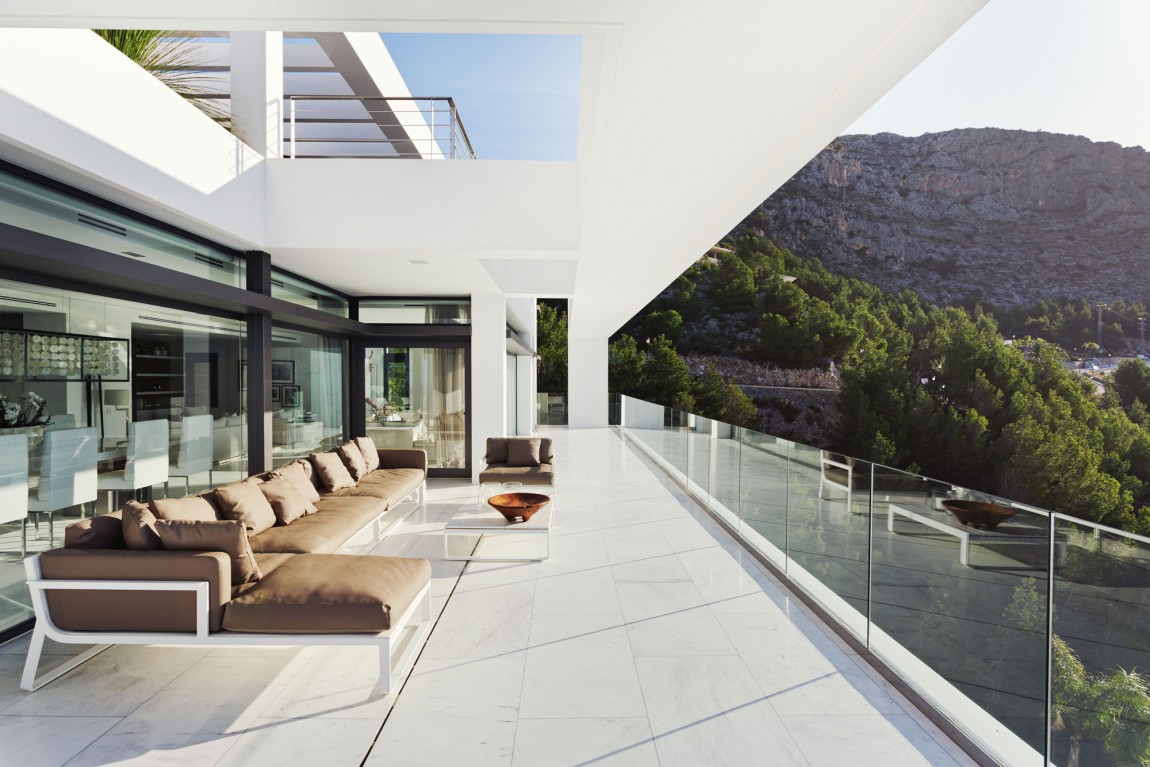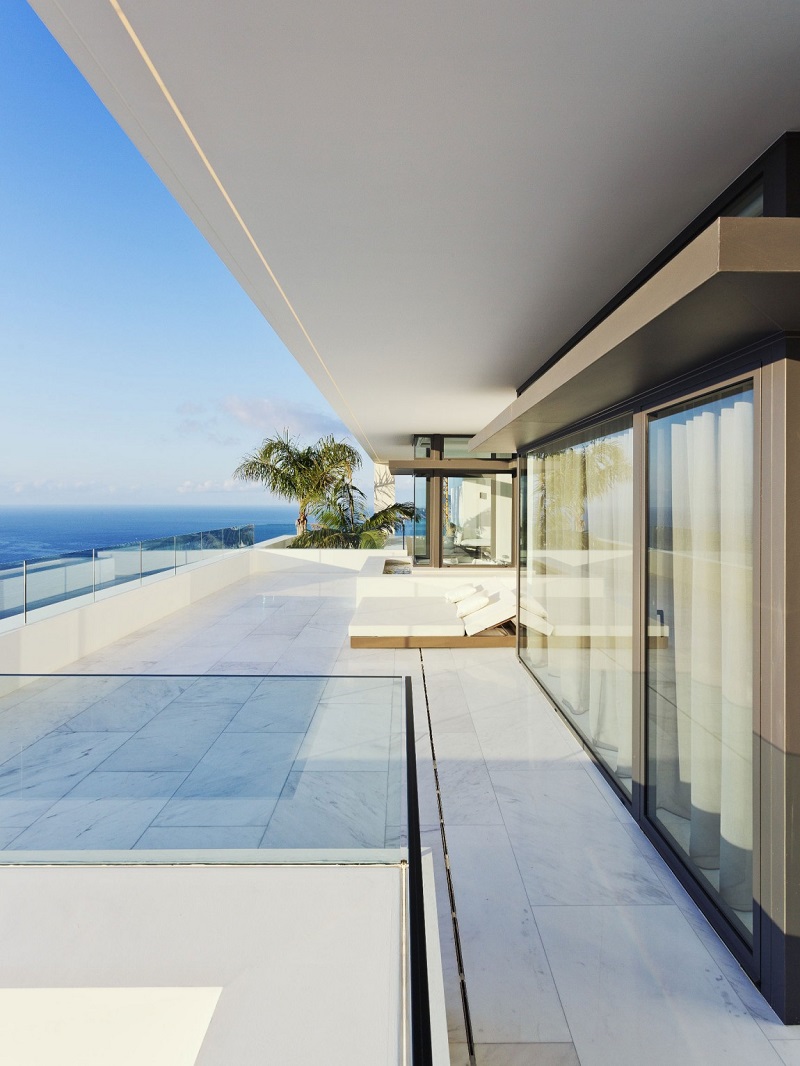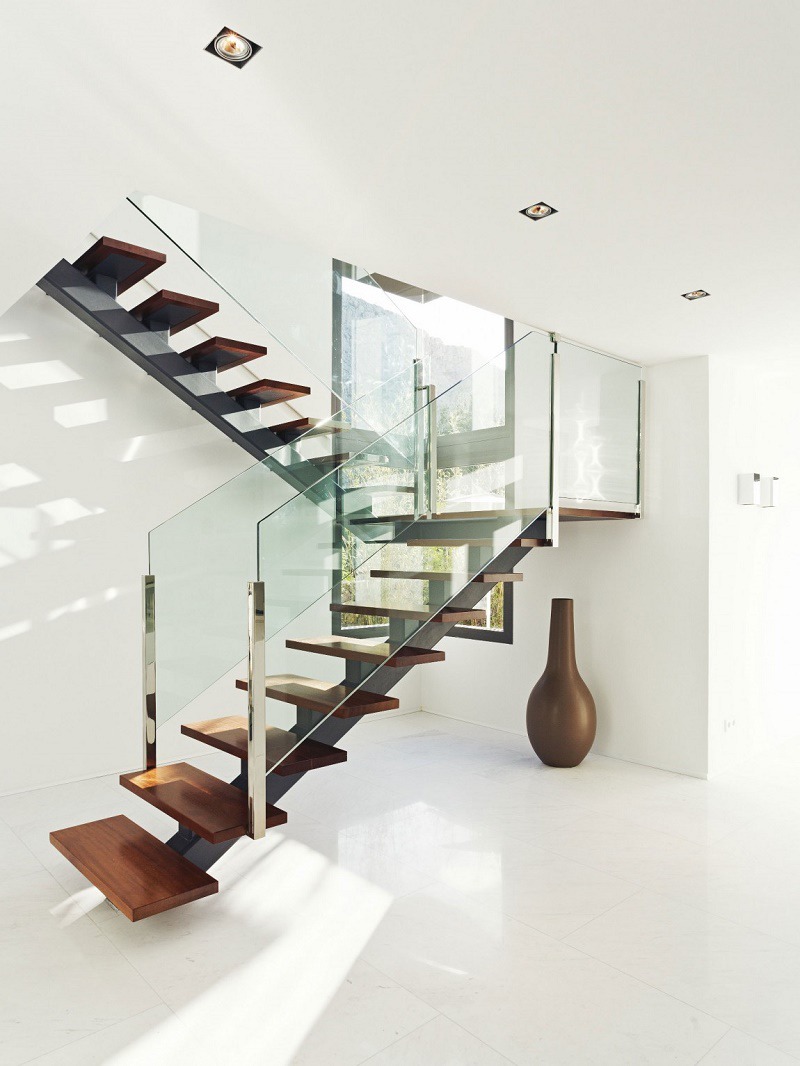 It is the abundance of natural light and the stunning views that make this home exceptional and therefore were the guiding theme behind the home's contemporary design. Large floor-to-ceiling windows throughout take full advantage of this, while also- due to the expert planning and positioning of the interior architecture- allow you to see all outside without being seen.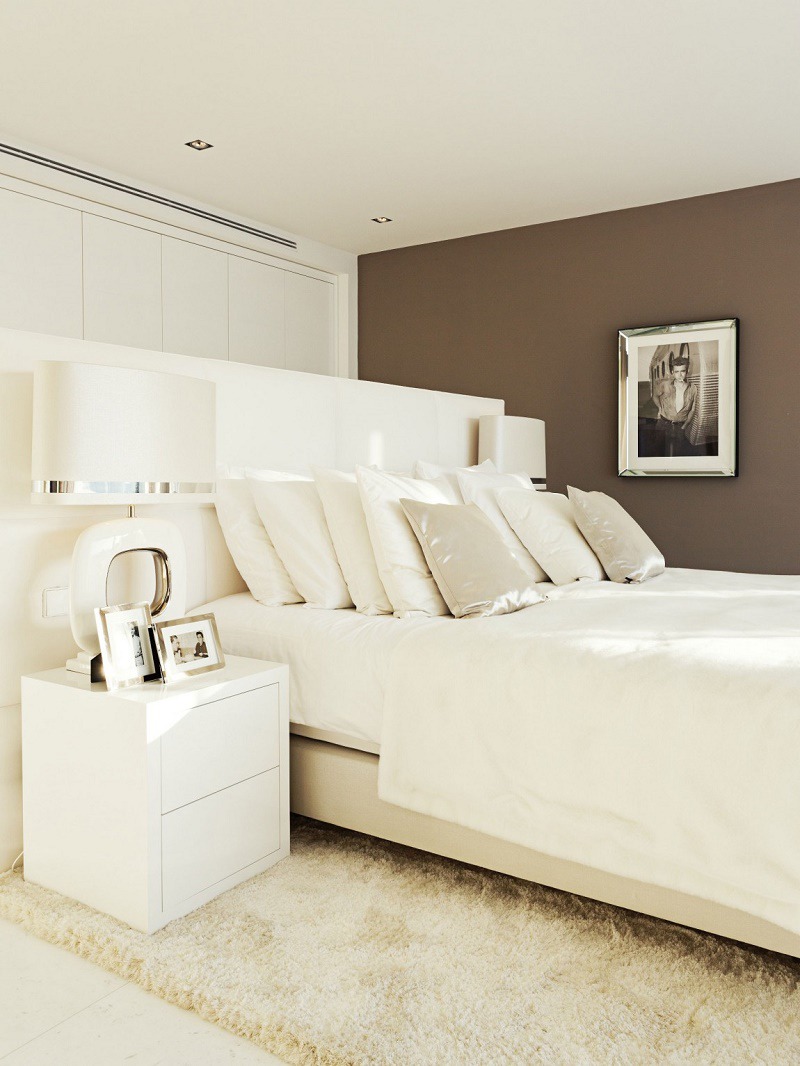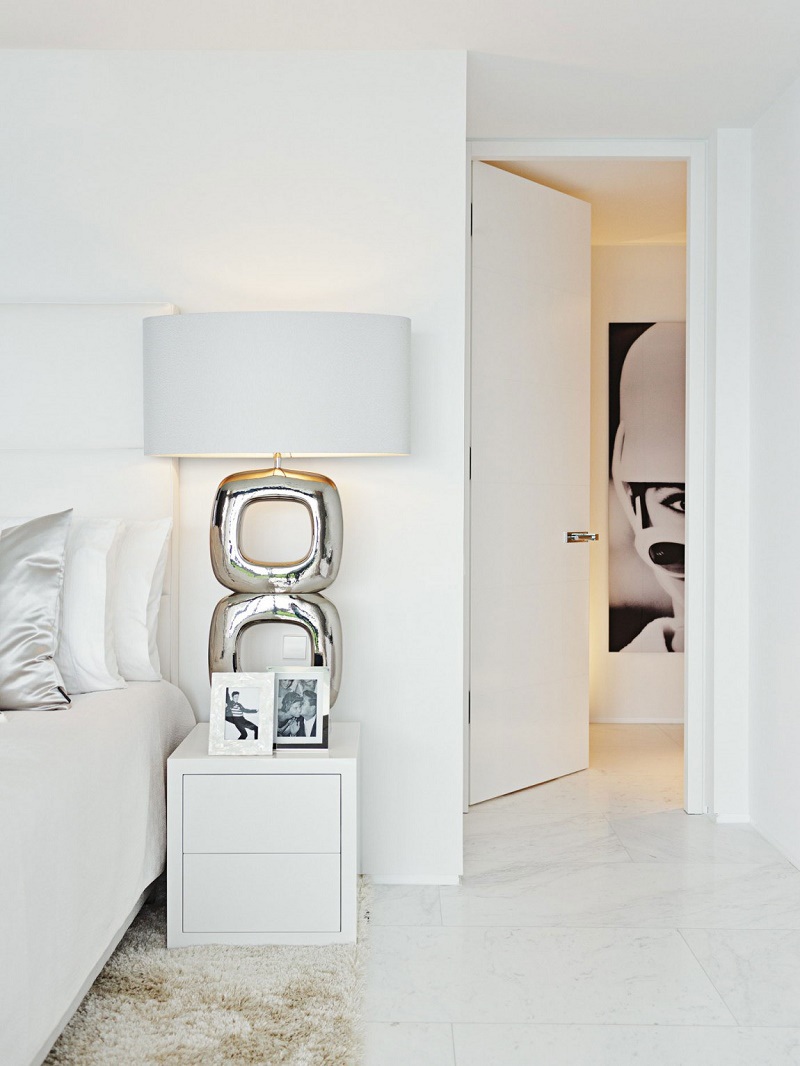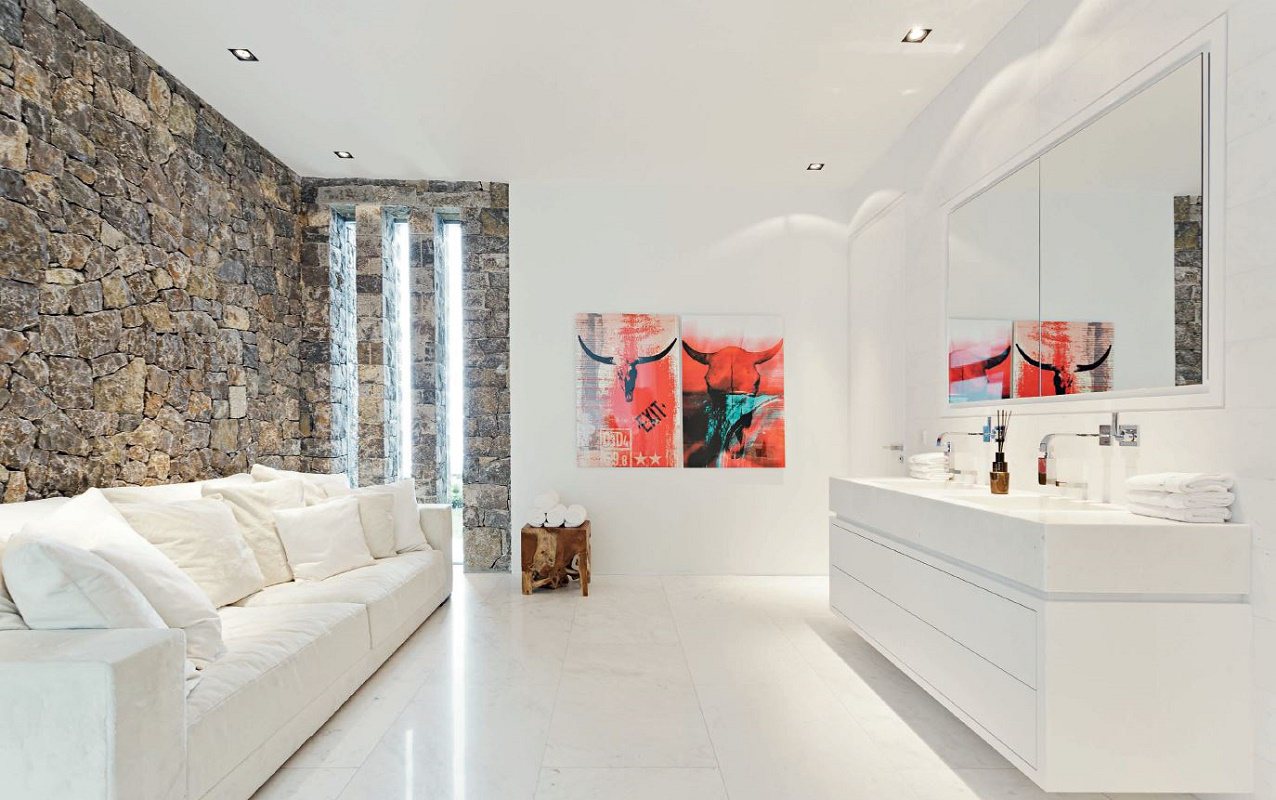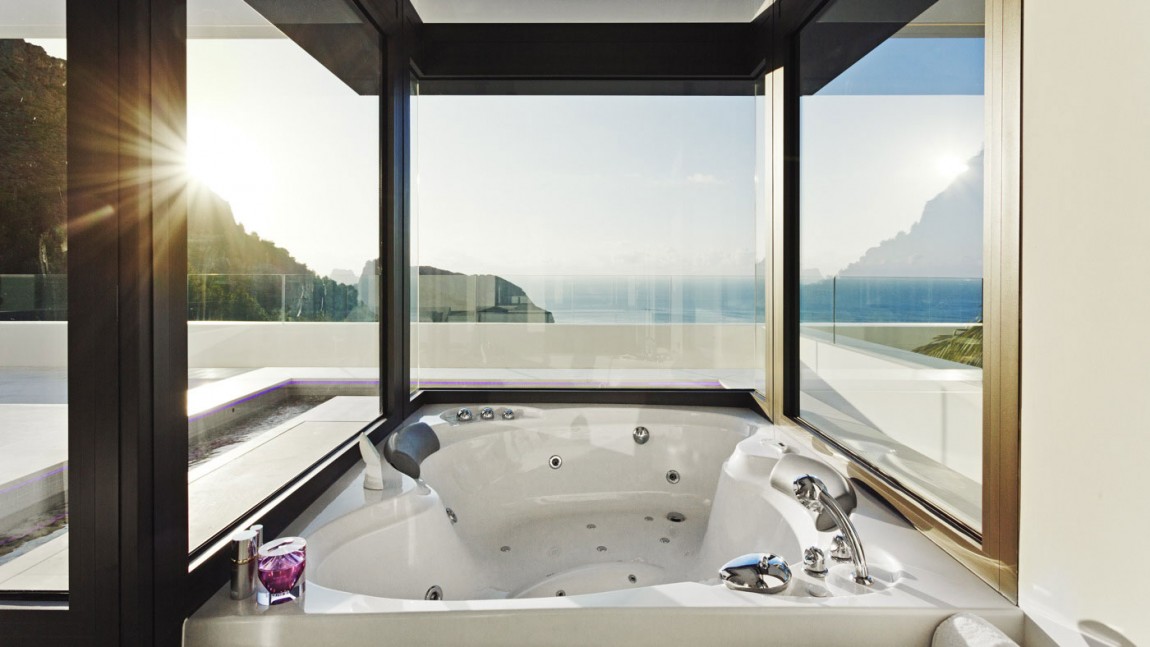 There are five bedrooms with spacious en suite baths. The master bedroom is a serene dream.  It includes an enormous spa-like bathroom with an open shower, a large Jacuzzi tub, and spacious dressing areas. In a nod to the home's location and identity, artisans created a dry-stone wall of the sort you find in the local hills. The bedroom opens onto a private courtyard.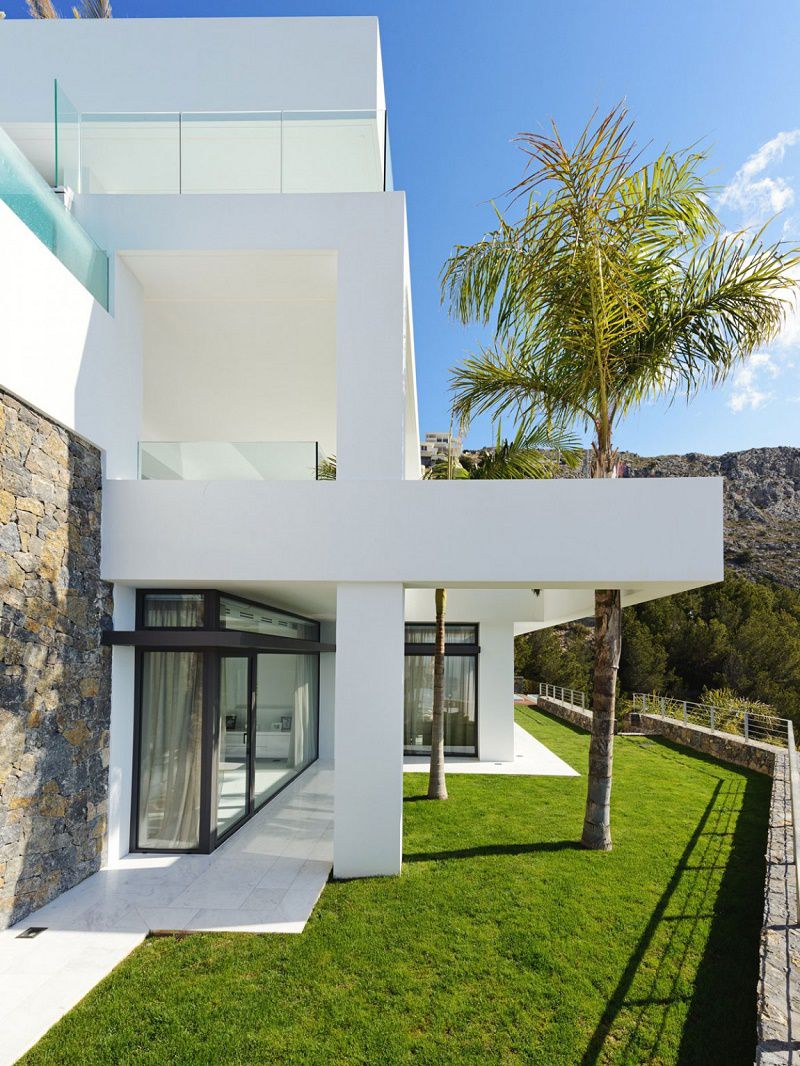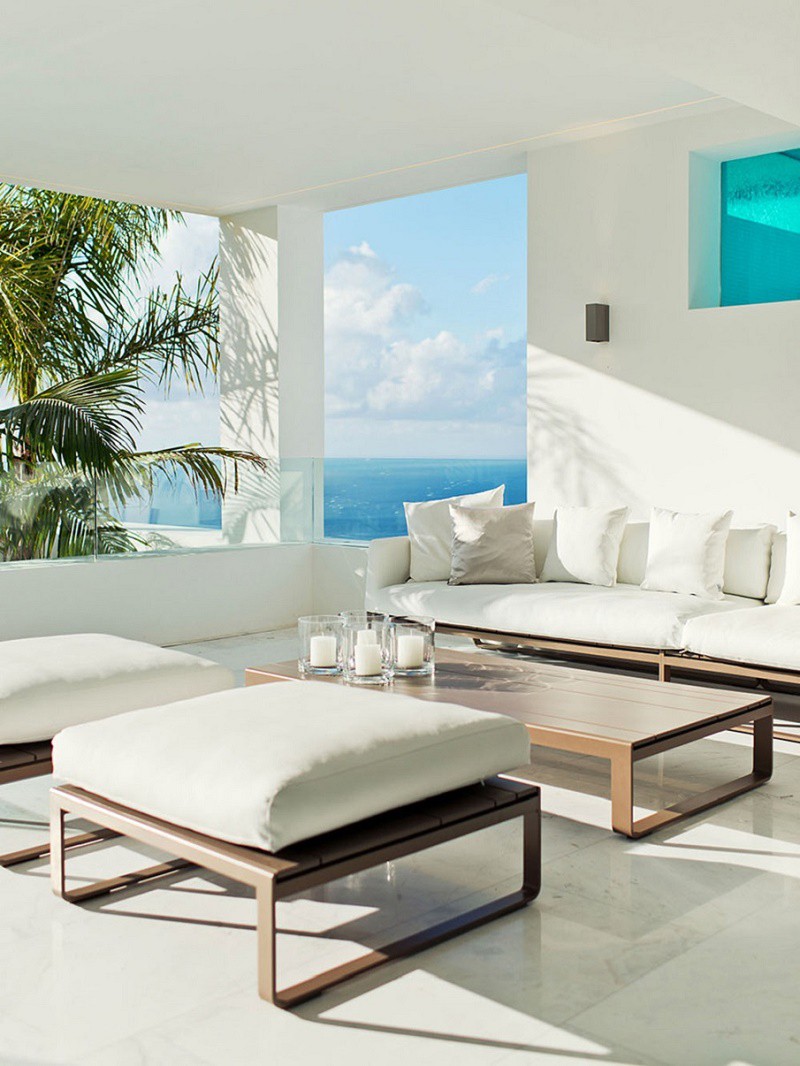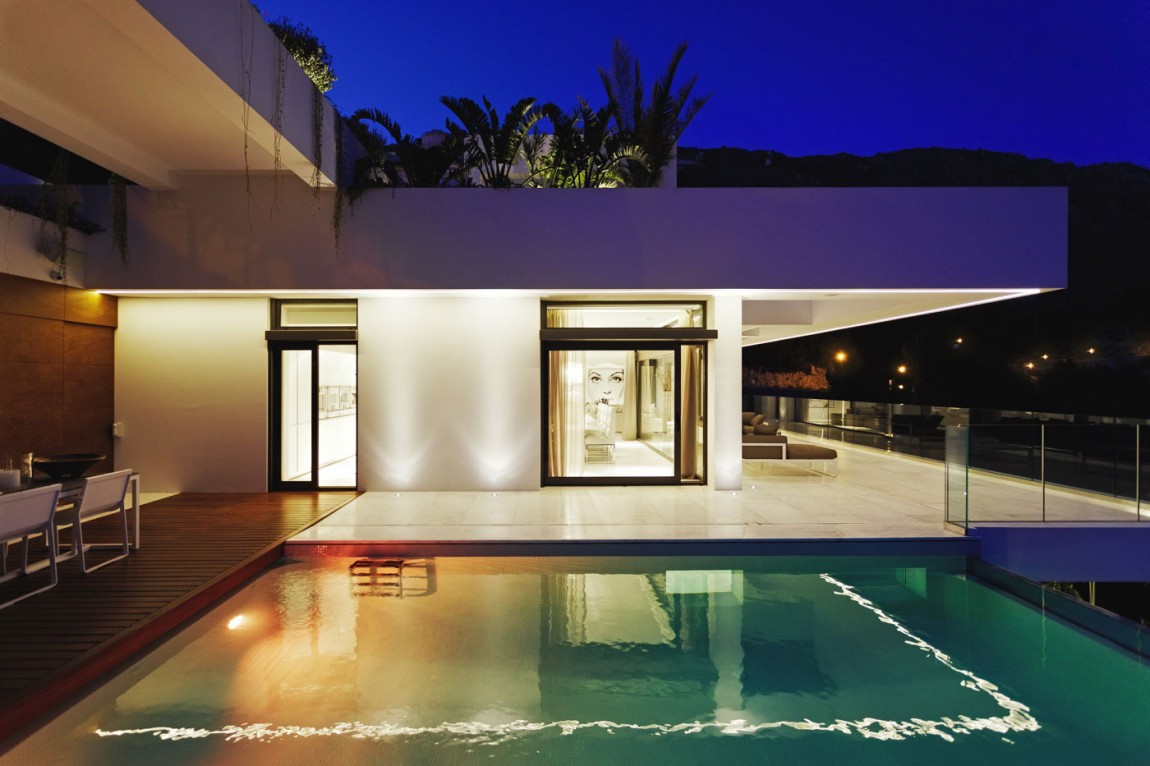 The home includes a media room and a state-of-the-art fitness room.  There are also inner courtyards, abundant terraces, gardened grounds, and independent service quarters.  The residence has a 3-car garage. Of course, no Mediterranean dream home would be complete without an infinity pool, so naturally, one is included here.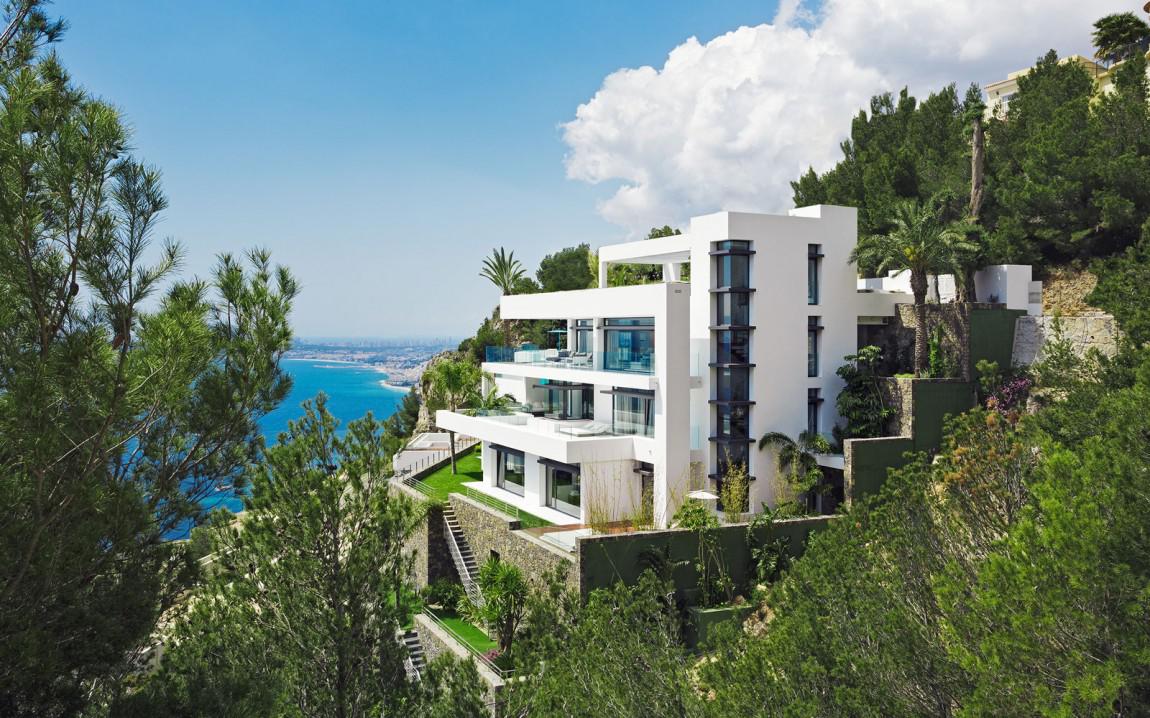 Eric Kuster's luxurious interiors are a combination of refined design, stylish glamour, and meticulous attention to detail.  He has completed more than 600 houses and countless commercial buildings. The designer is arguably among one of the most influential designers of the moment. His ability to strike a perfect balance between classic and modern design has put Kuster's name on the map for nearly two decades.
These days we not only find him creating glamorous interiors for his A-list clients but also developing multiple lines of luxury home furnishings, fashion, footwear, home fragrances, etc., as well as publishing large coffee table books on his work and a twice yearly magazine. The designer's iconic lifestyle brand, "Metropolitan Luxury" encompasses a style that at once embraces glamour, comfort, and sophistication.
It is only natural that Kuster's inspiring interior design in this home has such universal appeal. This contemporary design sea-side villa with its stunning views combining with the spacious interiors, and the interior's luxury design, offers all of the comforts of a resort, but with the individual personality that only a home can boast.
That concludes our post for today, my friends.  I hope you all have enjoyed and you have been inspired.  Thanks for reading along!
Interior Design by Eric Kuster @ www.erickuster.com
Eric's collections of home furnishings "Eric Kuster Metropolitan Luxury" can be viewed on his website.  The photos shown are courtesy of, and with special thanks to Eric Kuster and his Metropolitan Luxury book XIV.
 Photography by Paul Barbera
Architecture:  Equipo Digitalarq, S.L.  Architect Carlos Gilardi @ www.carlosgilardi.com  and Pepe Cabrera @ www.pepecabrera.com
If you have enjoyed reading this post, please share it on social media!
Have a great day!
Please like us and share: