Boscolo: Contemporary Luxury Design
Boscolo is a multiple award-winning, high-end interior design and architectural practice based in London. For our design inspiration today, we are taking a look at the firm's stunning Contemporary Luxury Design work. The luxury design firm only recently came to my attention, and I am in love with what I see. It's like sexy tailored menswear: clean lines, classical architecture, sophisticated use of a limited range of color, sumptuous fabrics, and luxurious finishes.
I've put together a selection of rooms from four different residences for you to see. Take a look. I think you will agree with me and you are sure to be inspired!
Knightsbridge Contemporary Luxury Design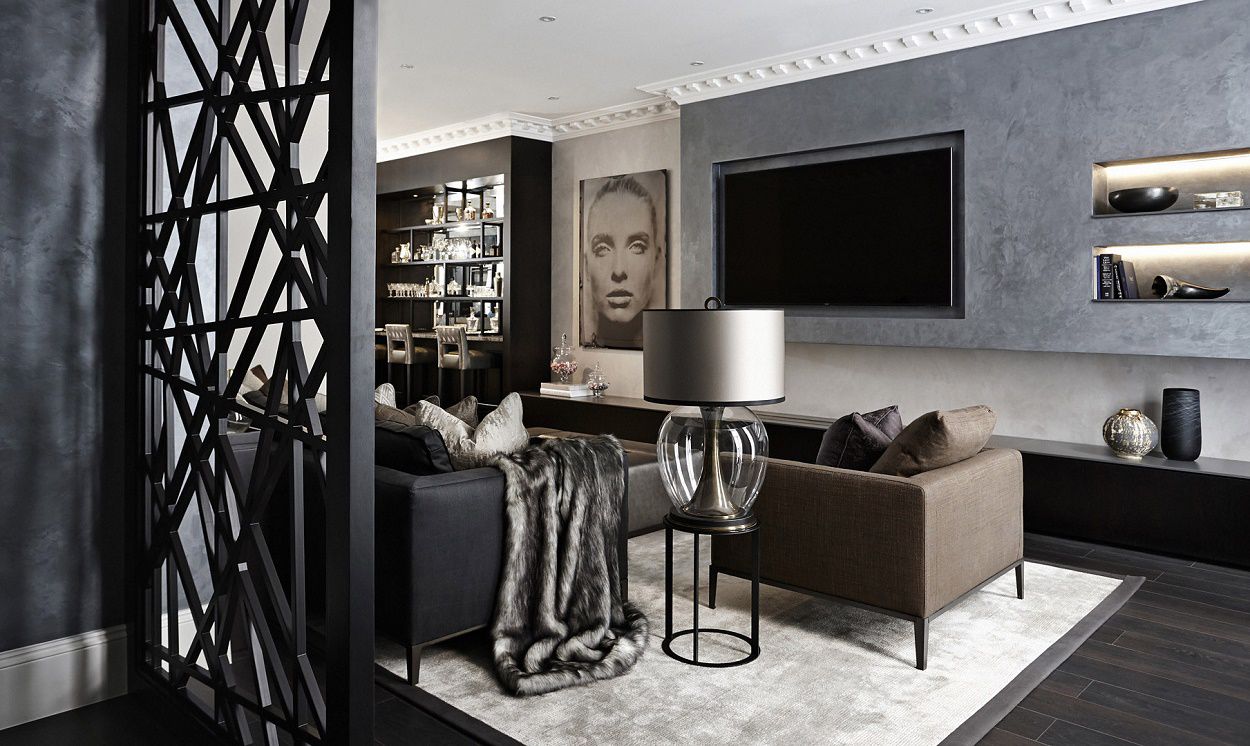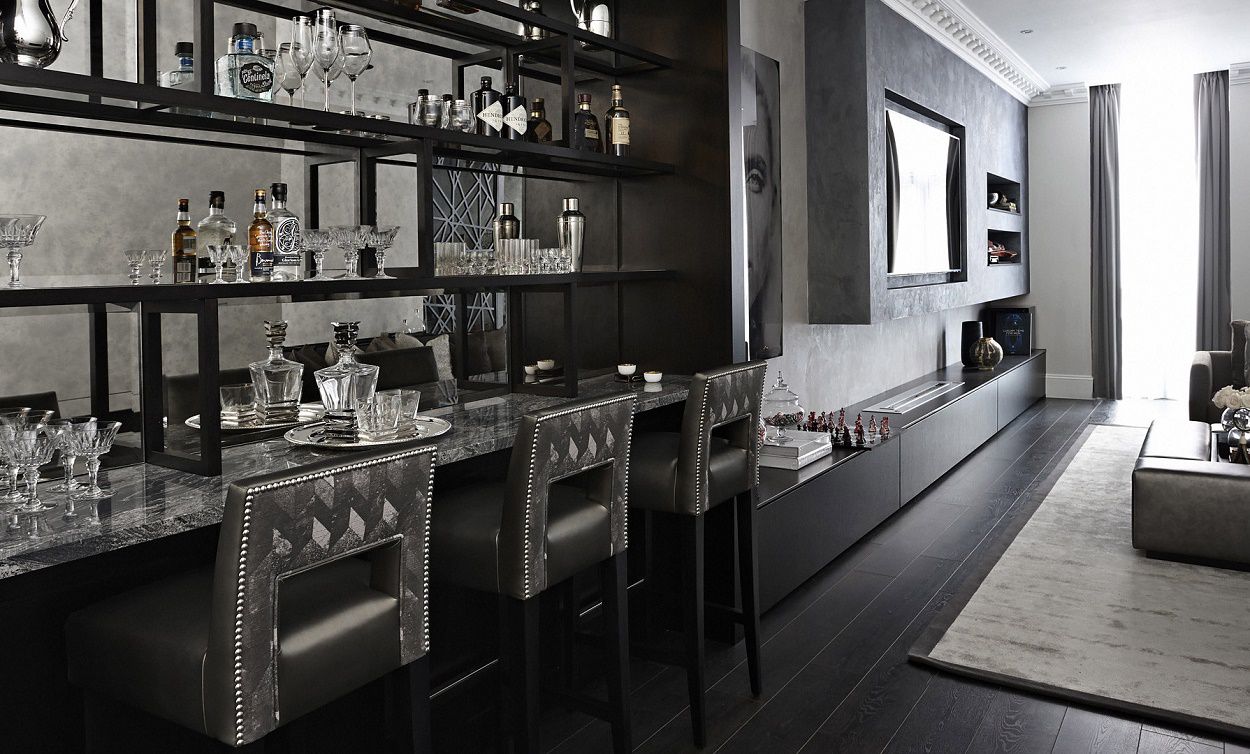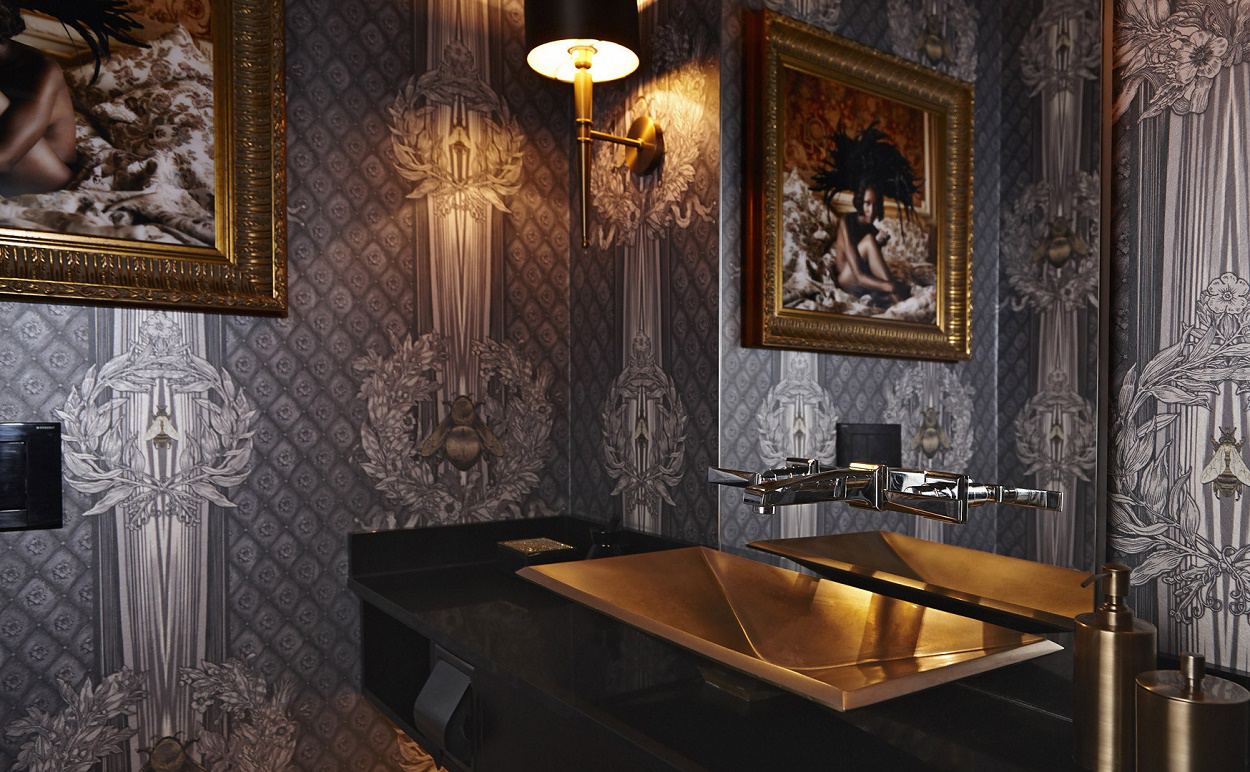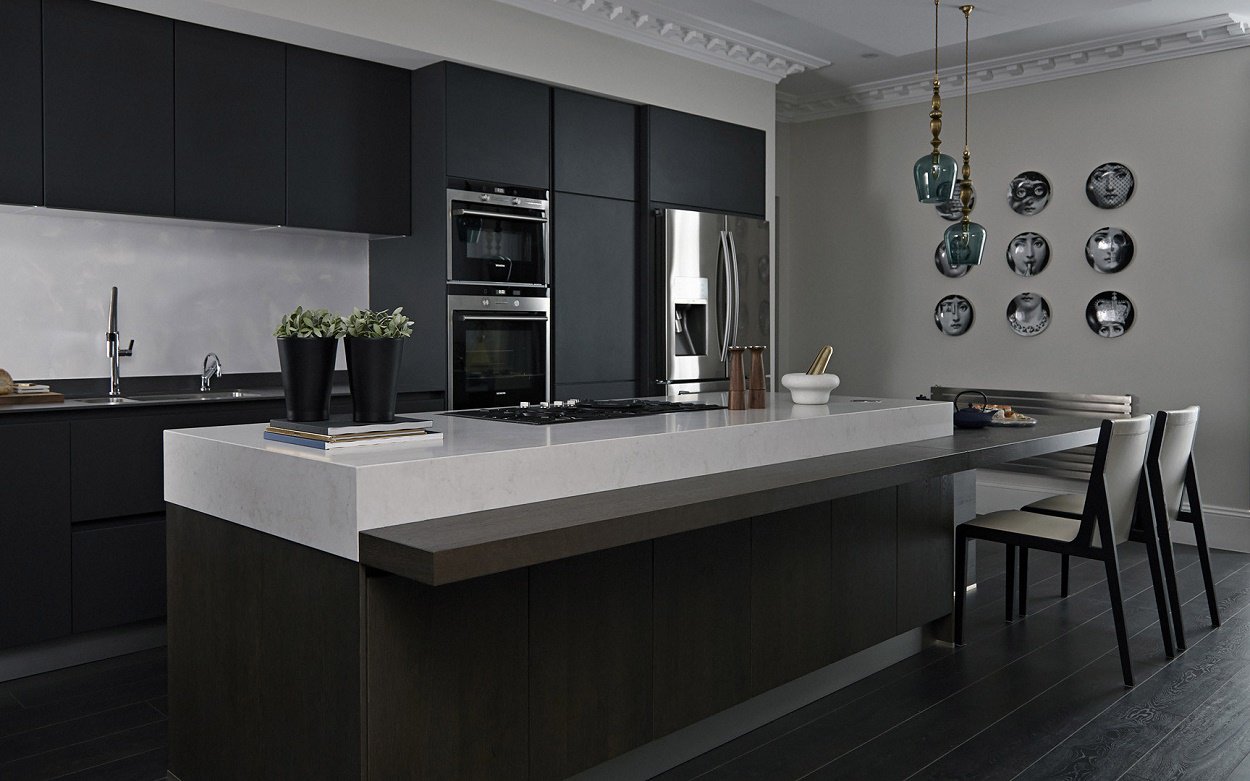 First we have Boscolo's sexy, bachelor-style apartment located in the center of London's prestigious Knightsbridge. The design team fully renovated the two-bedroom residence and completed it with a contemporary luxury design for a culinary client.  The large, open plan spaces give themselves effortlessly to the regular entertaining of guests.  Boscolo finished the home with a muted color palette that emphasizes black, gray, and antique bronze with finishes inspired by Japanese design.  The sleek, contemporary kitchen serves as a key focal point in this residence.  It functions perfectly for both live display cooking and prepping for dinner parties. The hip and urbane composition provides an ideal backdrop for an exciting lifestyle.
Ferncroft Avenue, Hampstead Apartment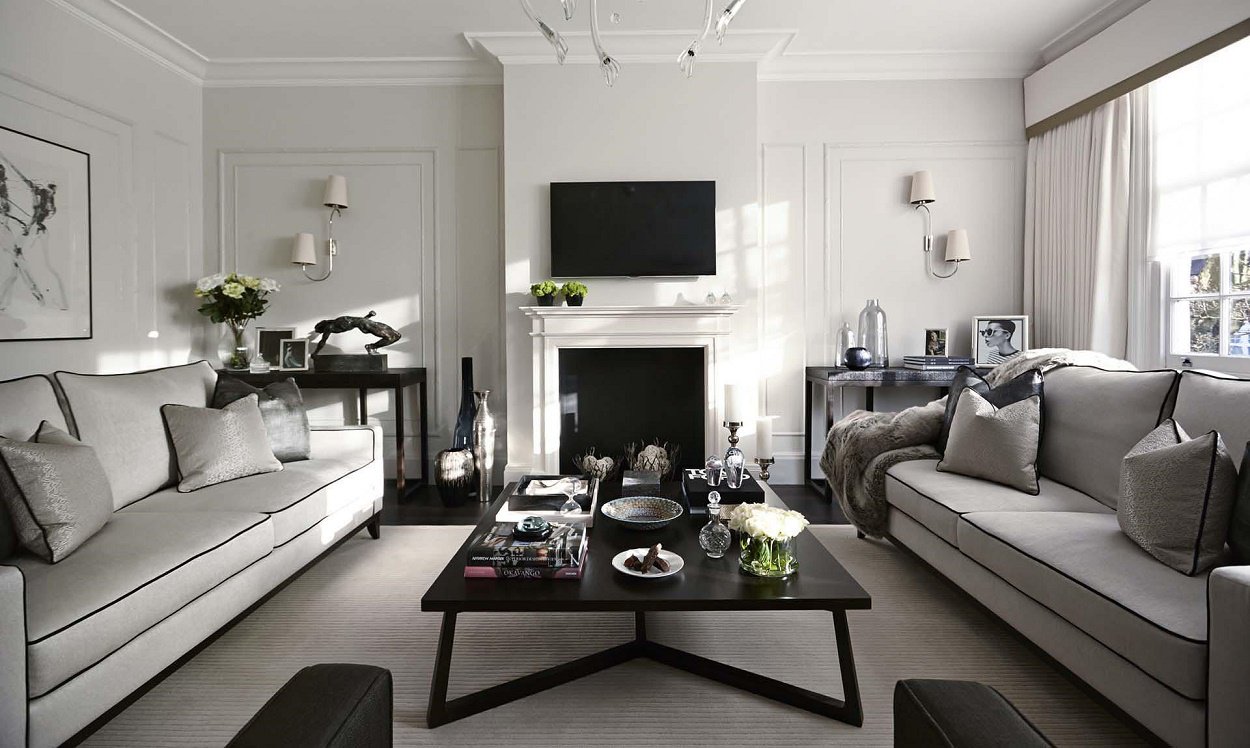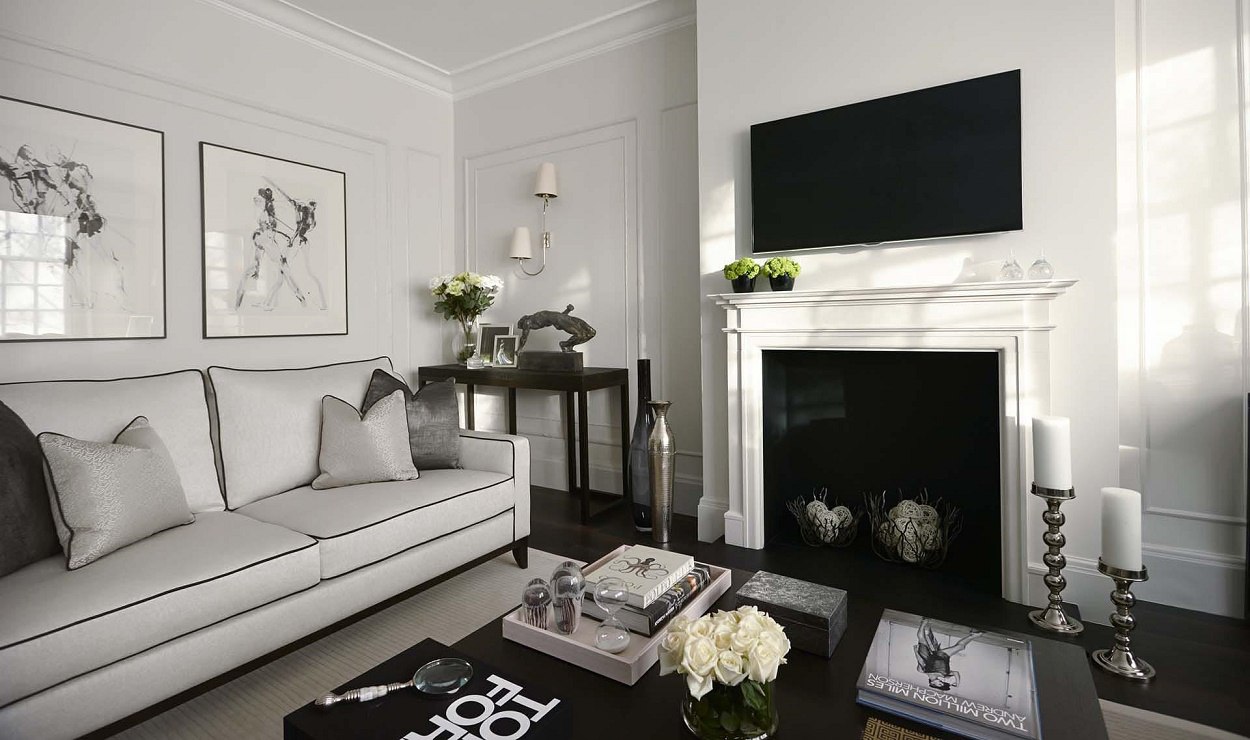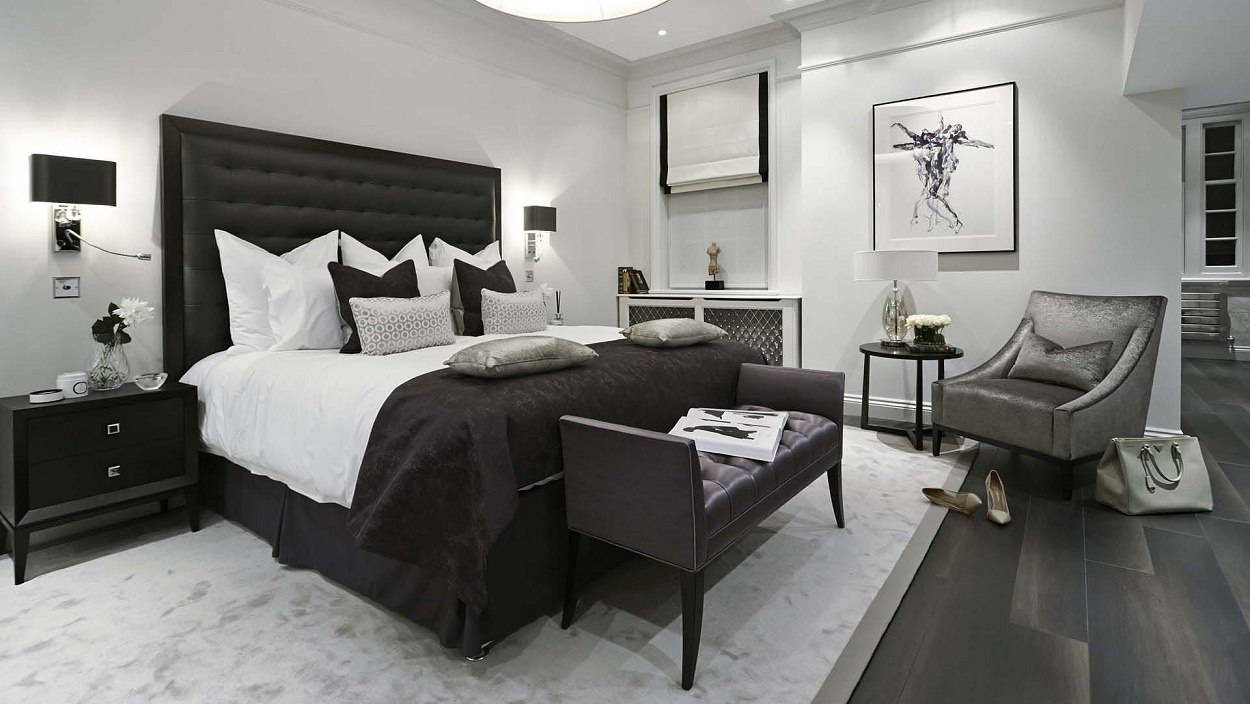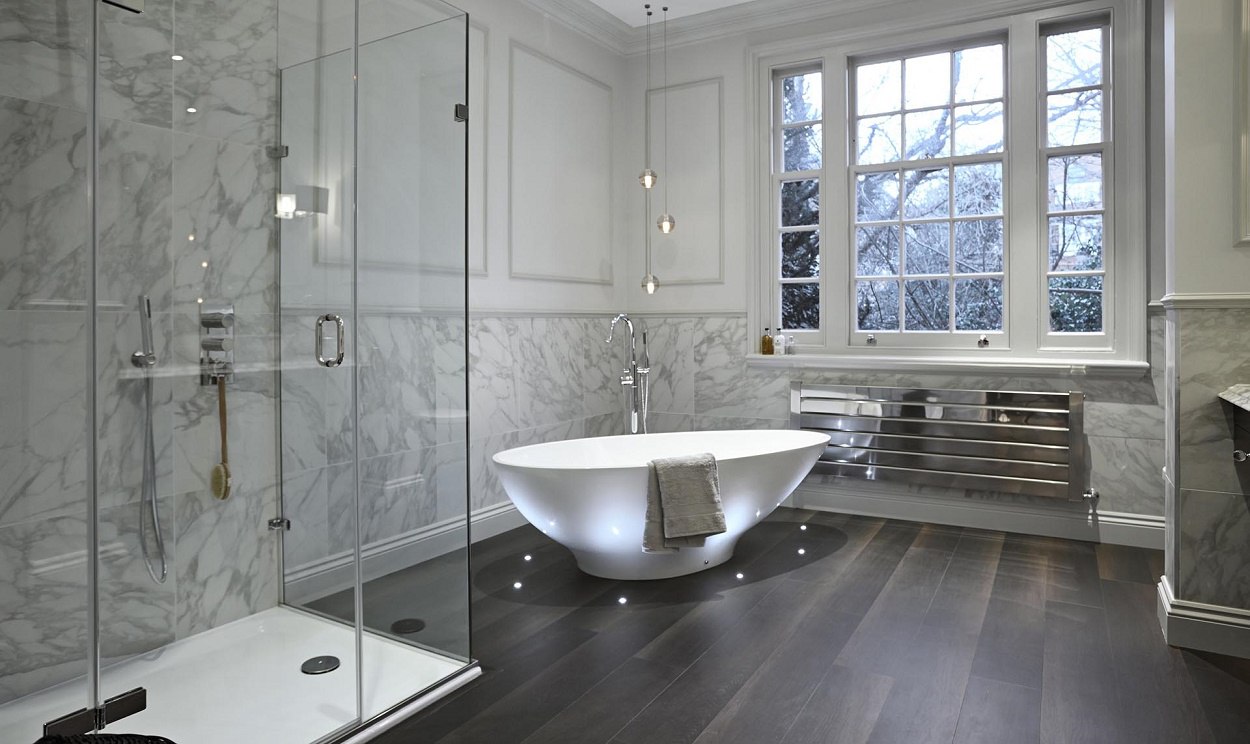 Next, we have the Ferncroft Avenue first-floor apartment in a grand Victorian townhouse in charming Hampstead. A luxury development company commissioned Boscolo to completely refurbish the three-bedroom property for the purpose of increasing the net value. While retaining as many of the original features as possible, the design group completed the home with a contemporary luxury design that would appeal to the international market. Sticking to a smart color scheme of whites, blacks, and metals ensured a polished feel in each and every room. Luxurious finishes and beautiful furnishings create a tangible luxury that transcends cultures and has a global appeal. Architecturally restructuring the property a bit to adapt the spaces for modern life added additional value.
Hampstead Private Residence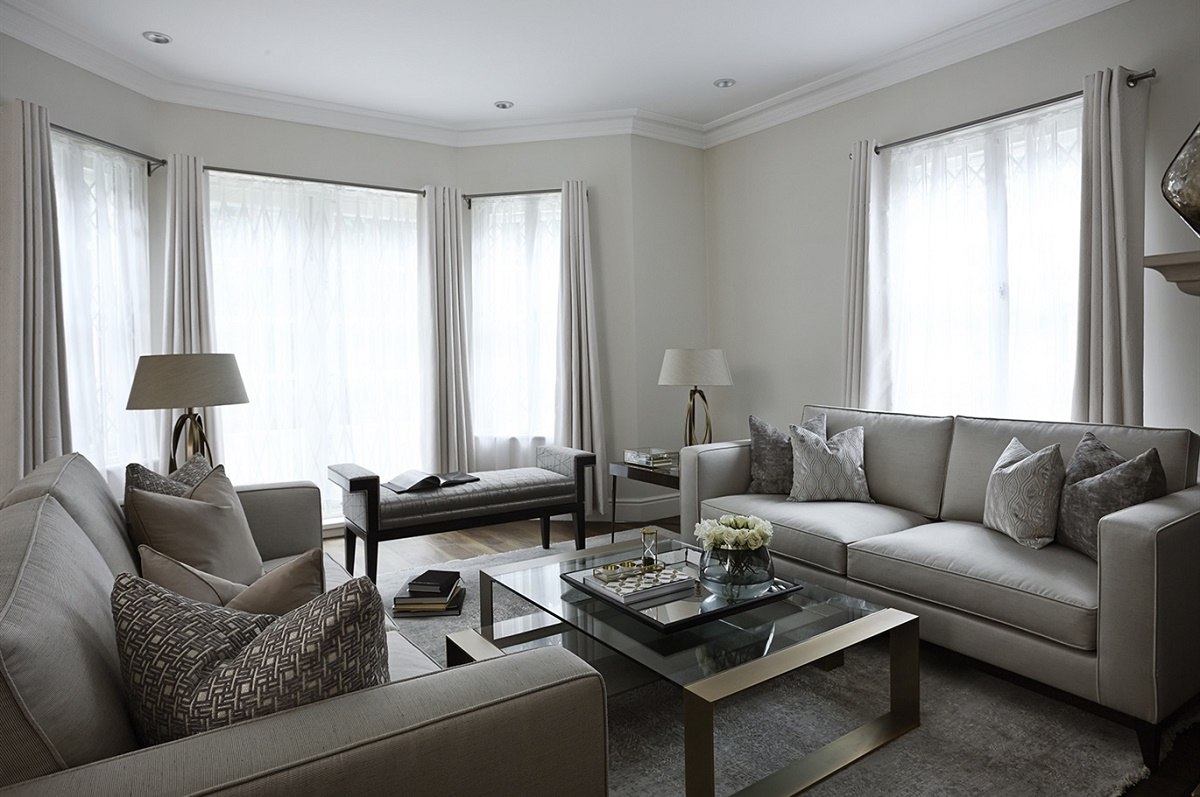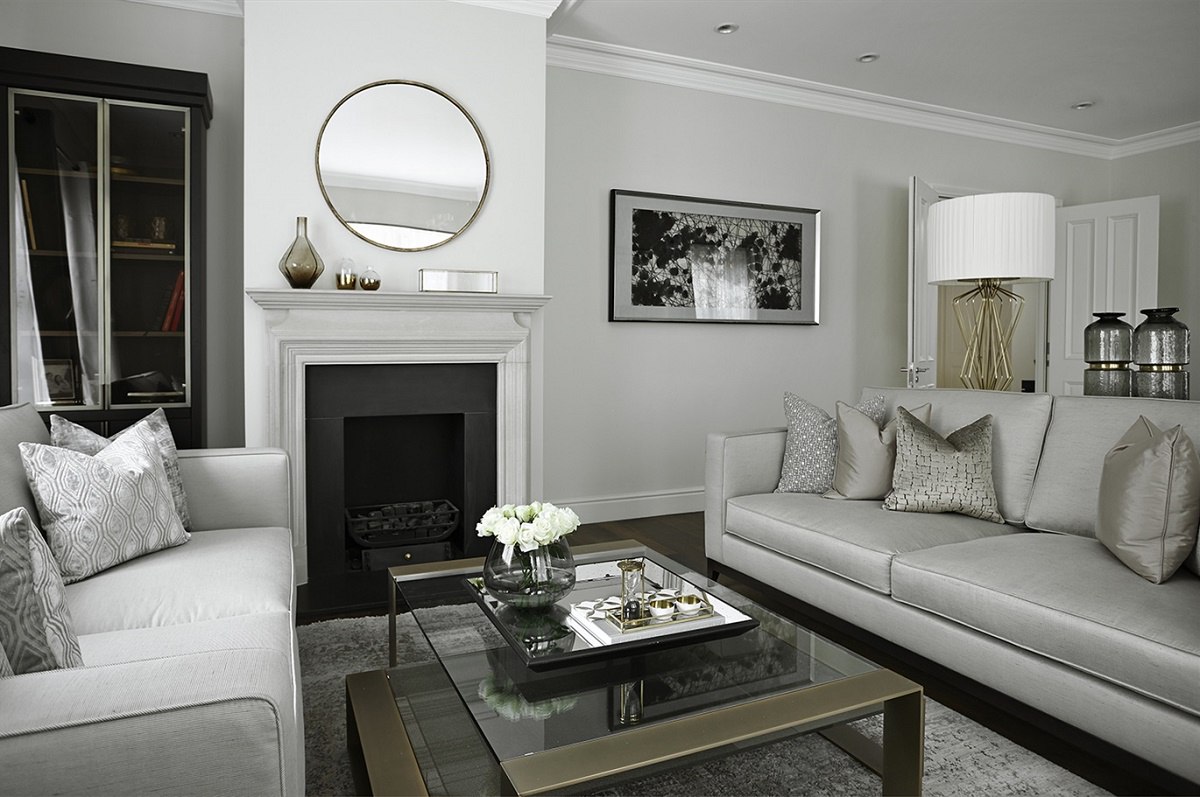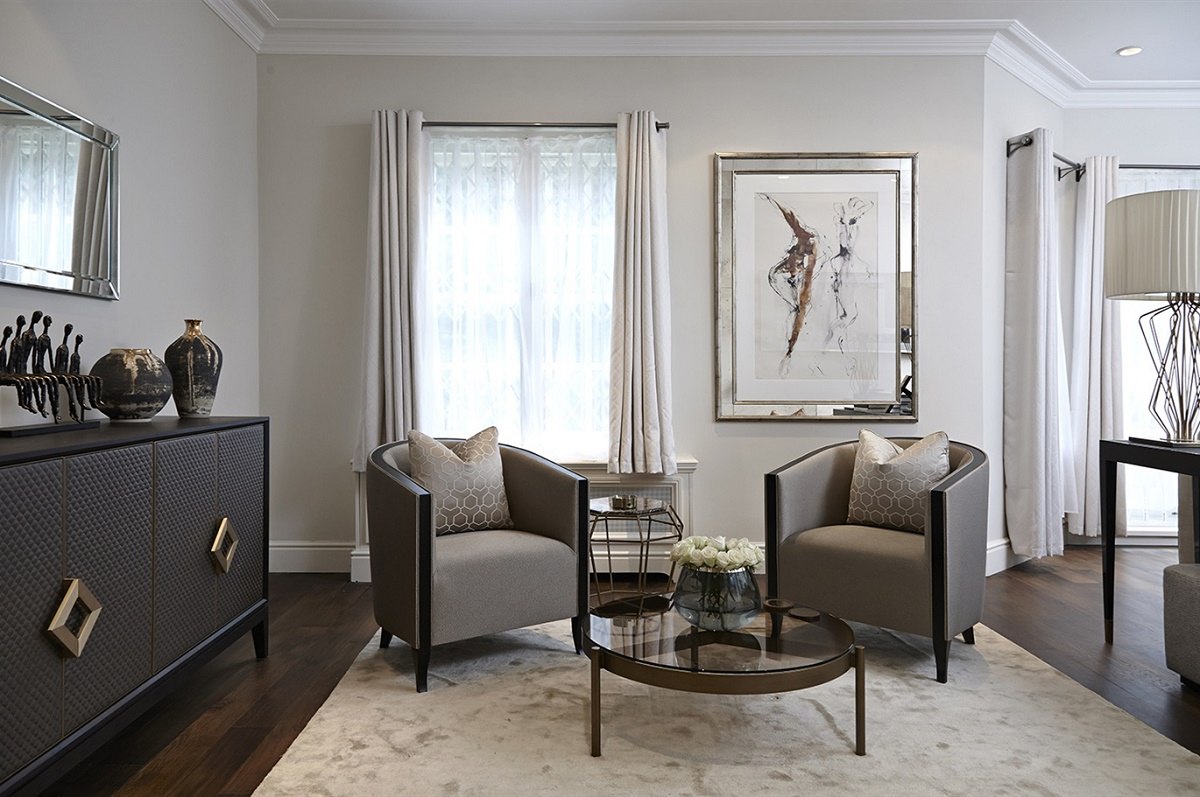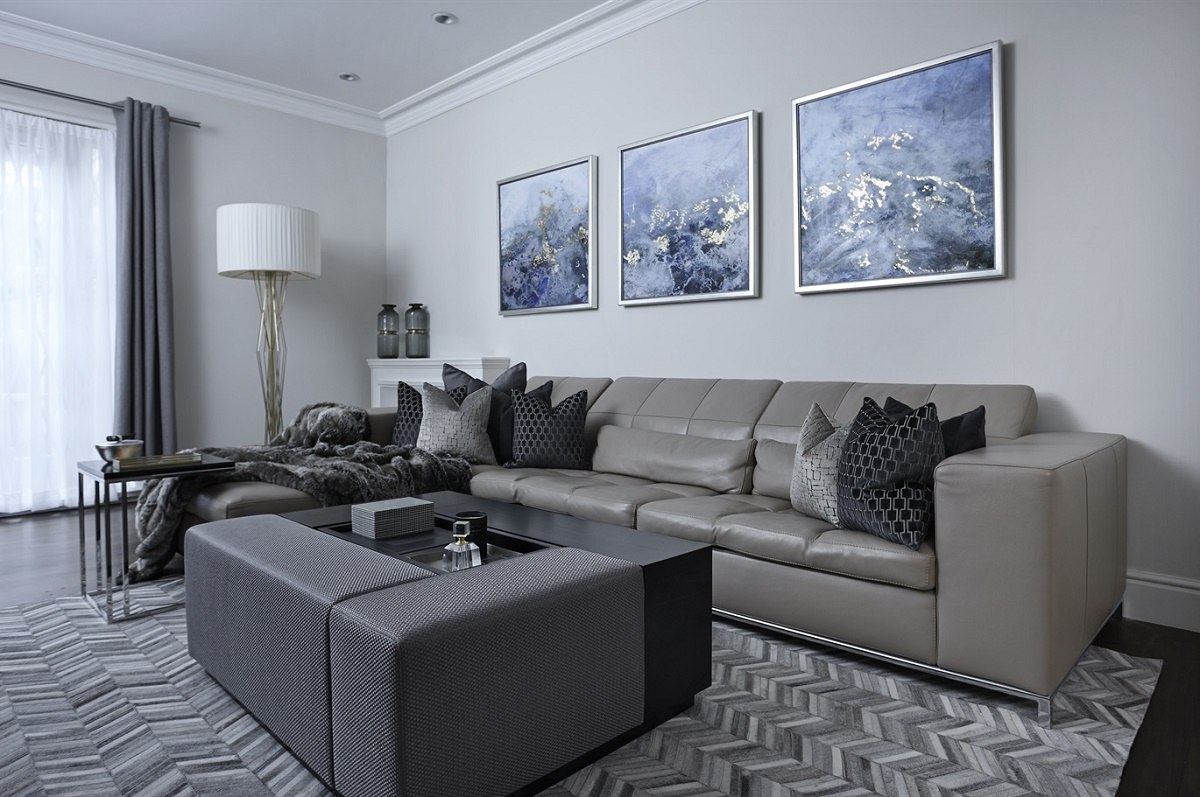 Here we have a large private family residence located in a private gated community in the heart of Hampstead. The home features classic clean lines which Boscolo accentuated to create a contemporary luxury design.  Every setting throughout observes symmetry to create balance. To keep the space from looking too predictable, the designers used texture and pattern: luxurious rugs made of natural hides, velvet and silk pillows, marble side tables, metallic forms and lamps with sculptural metal bases.
Upper Park Family Residence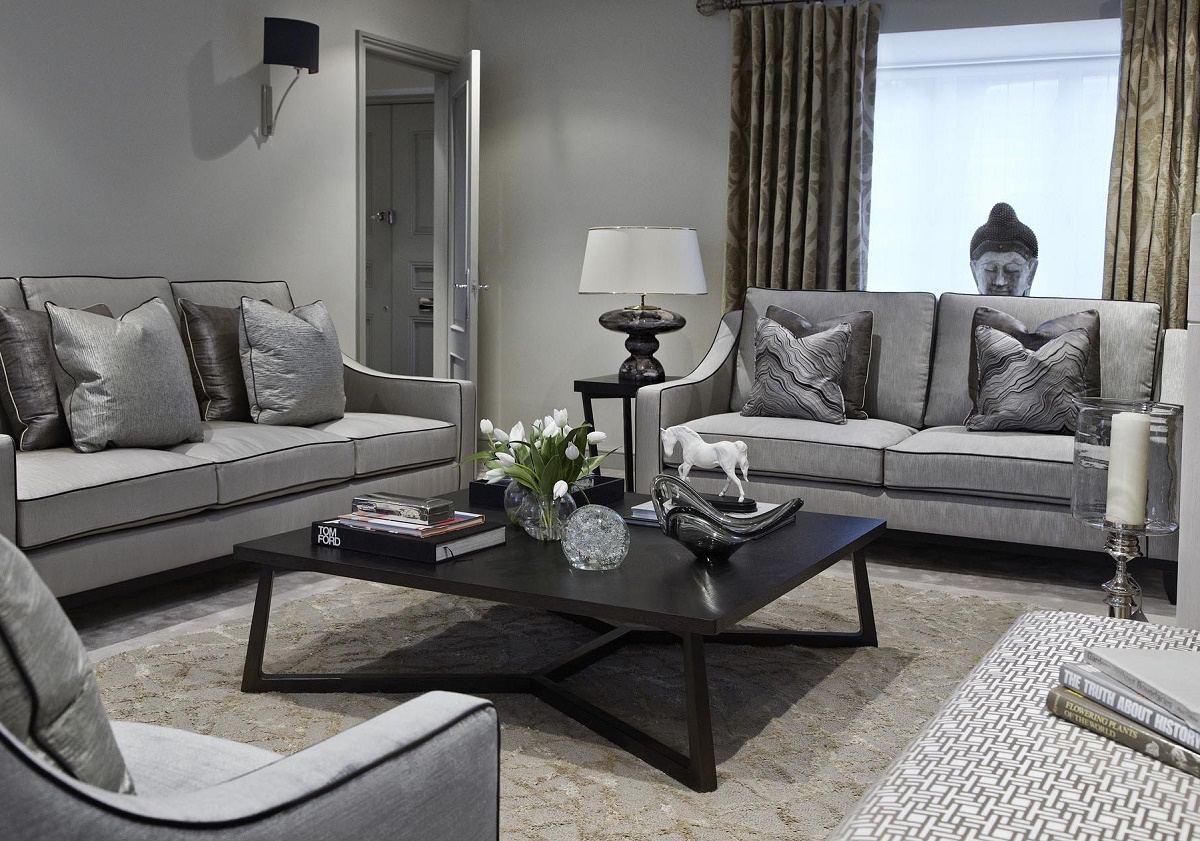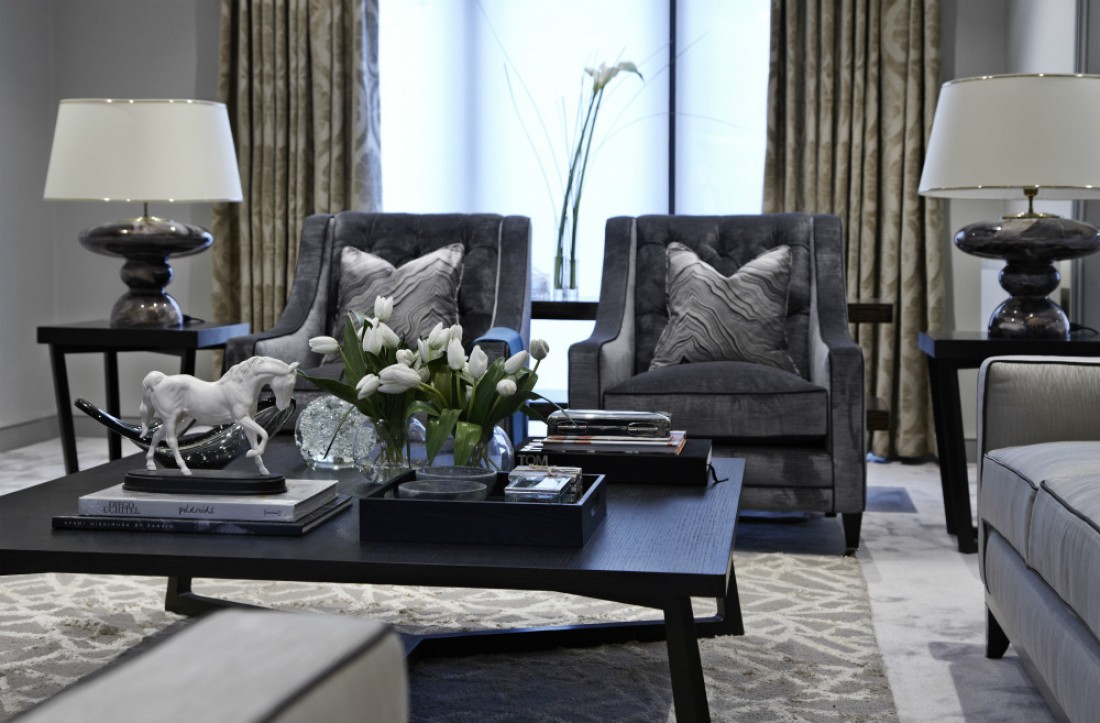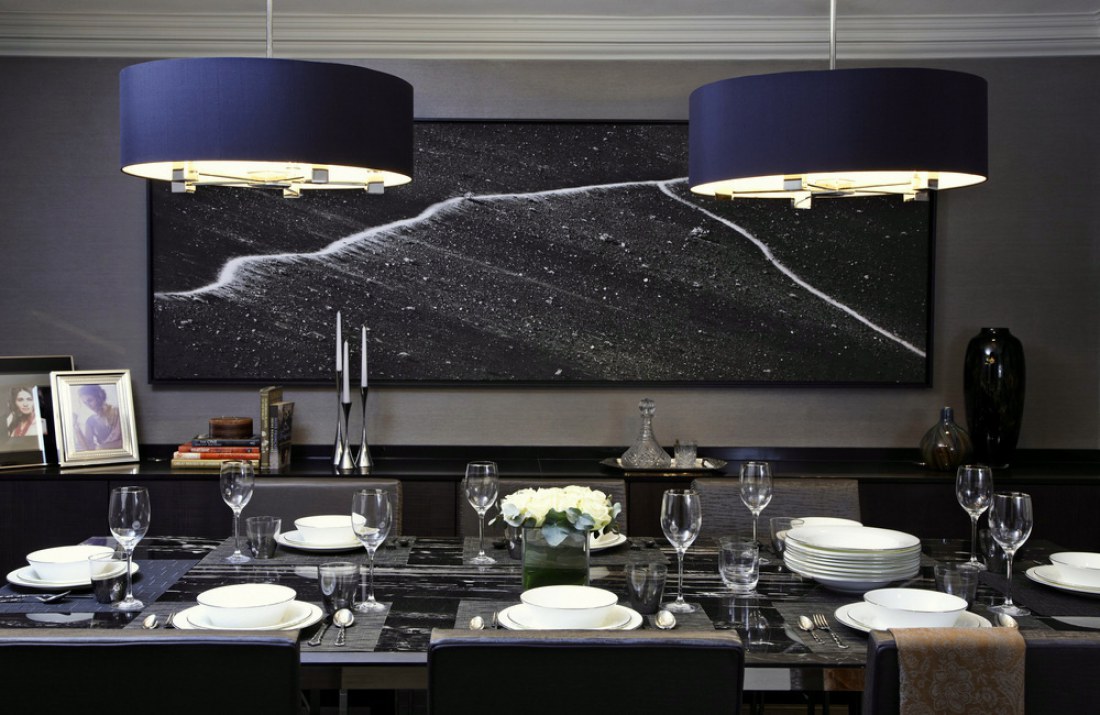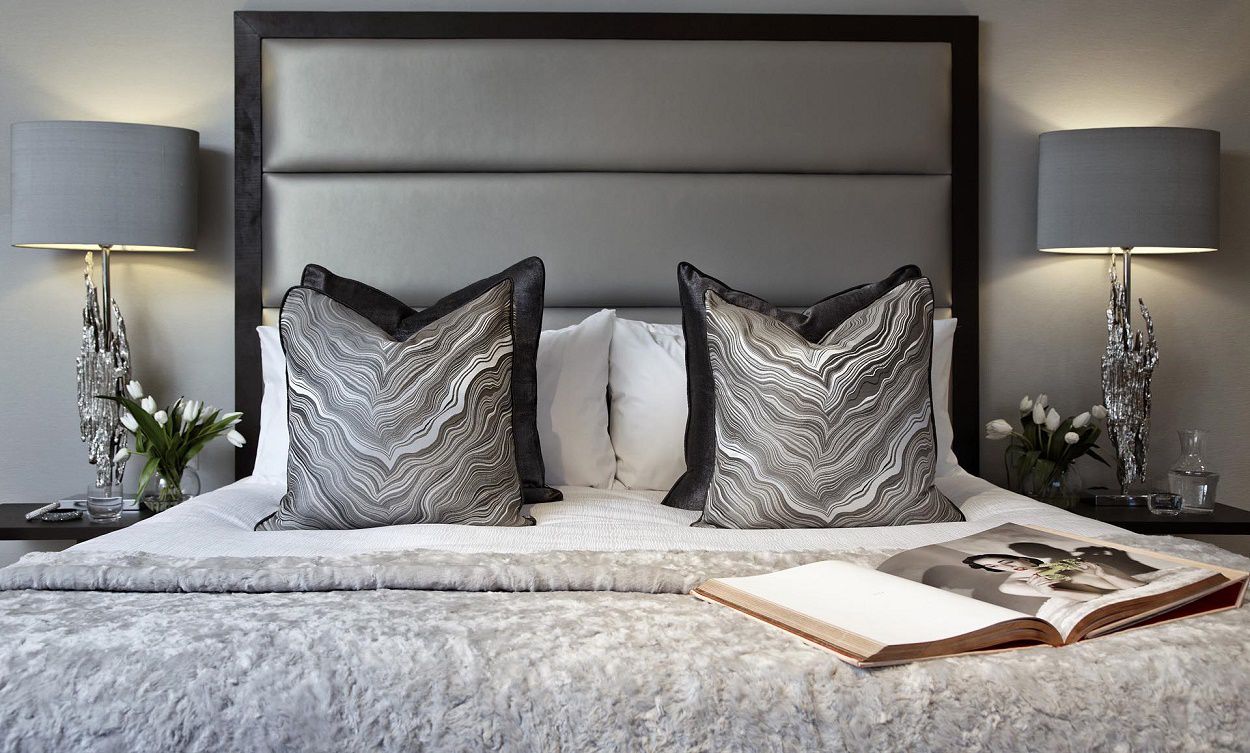 For our final residence, we have a five-bedroom, detached house located in Upper Park, just outside of London. The owners are followers of a spiritual movement with which came certain strictures. Boscolo created a home which exudes contemporary luxury design and a sense of zen, without any degree of ostentation. Beautiful and harmonious shades of white and gray complete the serene interiors with an elegant finish. The bespoke designed furniture and the quality finishes create the luxurious feel, without being too showy.
For another project completed by this design group, be sure to see Timeless Interior Design: Boscolo.
Boscolo's Contemporary Luxury Design Conclusion
That completes our tour for today, my friend. Don't you agree with me? Boscolo's interior creations express a subtle, understated take on contemporary luxury design. The design group's work features clean lines and dramatic colors. They use quality materials, beautiful finishes, and bespoke furnishings with subdued, sophisticated style.
Boscolo is an established, high-end architecture and luxury interior design company based in London. The company provides a complete, tailored service covering each and every aspect of the project.  The design firm prides itself on its ability to create successful and impressive homes through their critical attention to detail, an empathetic understanding of their clients' tastes and ambitions, and a precise awareness of timescale and budget.
To learn more about this exciting company and to see more of their work, be sure to take a look at their website.  Check out their blog too!
Contemporary Luxury Design: Boscolo @ www.boscolo.co.uk
Photography:  Christina Bull
Thank you so much for reading along with me!  I hope you enjoyed today's post.  Be sure to let me hear from you in the comments.  What did you think of Boscolo's Contemporary Luxury design?
If you have enjoyed today's post, please be sure to share it on social media.
HAVE A GREAT DAY!
Please like us and share: