Iconic Luxury Design: Ferris Rafauli
Ferris Rafauli is a leading Canadian architectural designer and master builder of exceptional luxury estate homes. His name is synonymous with iconic luxury design. He is responsible for conceiving, designing, and the building through to a complete turn-key finish some of the most notable luxurious estates, commercial projects, and lifestyle creations in Canada.
Rafauli's relentless pursuit of perfection, his passion for flawless design and precision construction, and his absolute commitment to luxury all go into everything he does.  An obsessive attention to detail, executed at the highest level and very specific to each project, allows for the ultimate in unique iconic luxury design.
Today, for our design inspiration, we are taking a look at a super luxurious residence located in a Lake Ontario town just outside of Toronto. The multidisciplinary designer created every aspect of this sophisticated 25,000 square-foot timeless mansion, blending contemporary details with classic elements.
Iconic Luxury Design: Public Spaces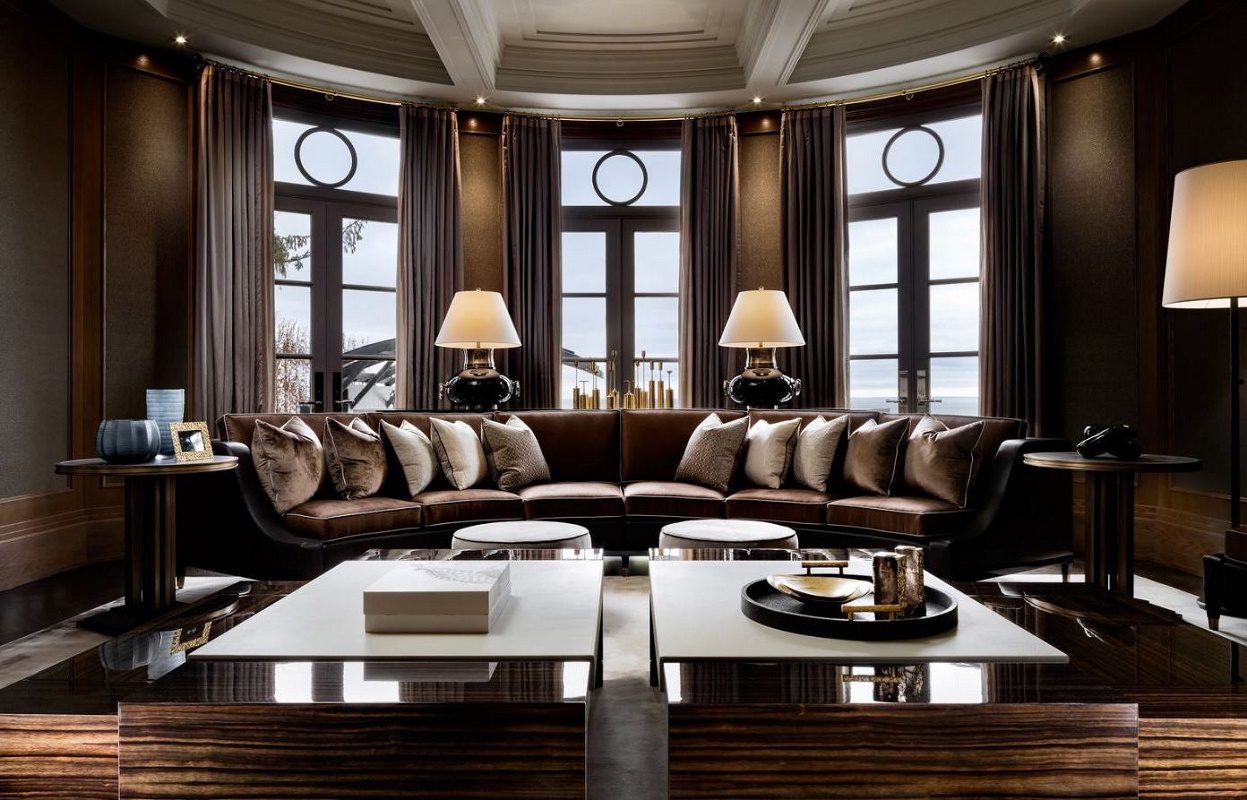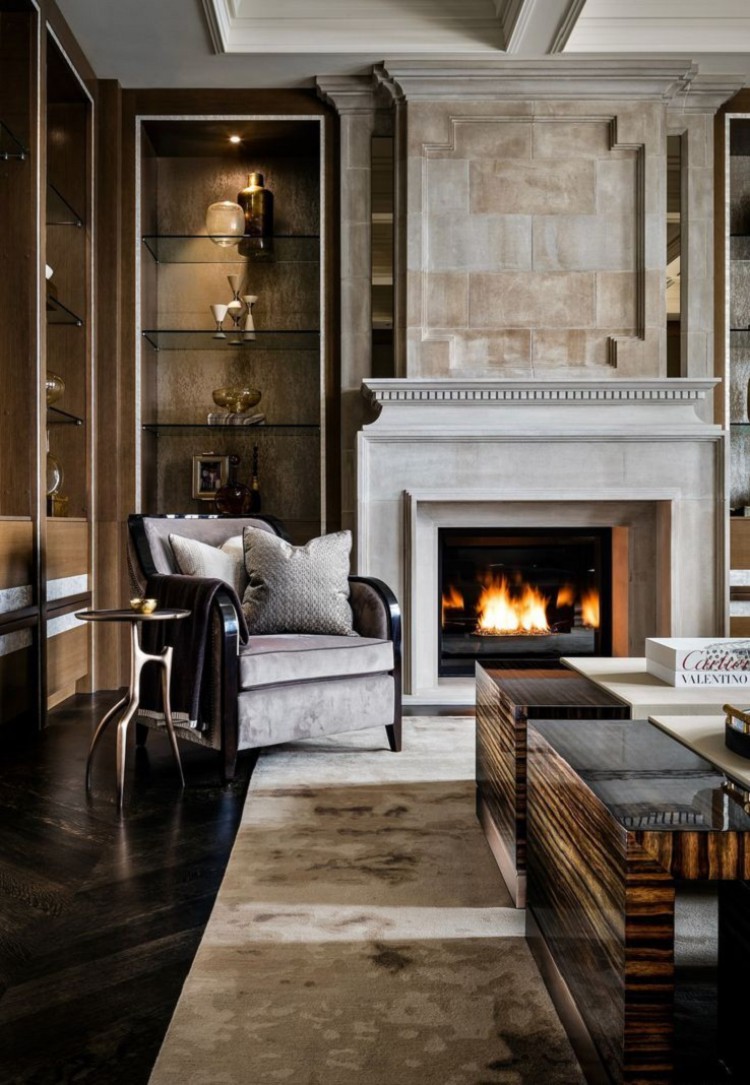 Ferris Rafauli both designs and builds his grand estates with absolute precision to provide a 360° turnkey service. Doing so removes any risk of a disconnect between the design and the construction. For each of his projects, Rafauli designs the architecture, interior design, landscape plan, and each piece of beautiful furniture to fill the home. He creates each element to the highest specifications with particular attention given to each detail. The result is a seamless process and a pure vision from start to finish creating his iconic luxury design.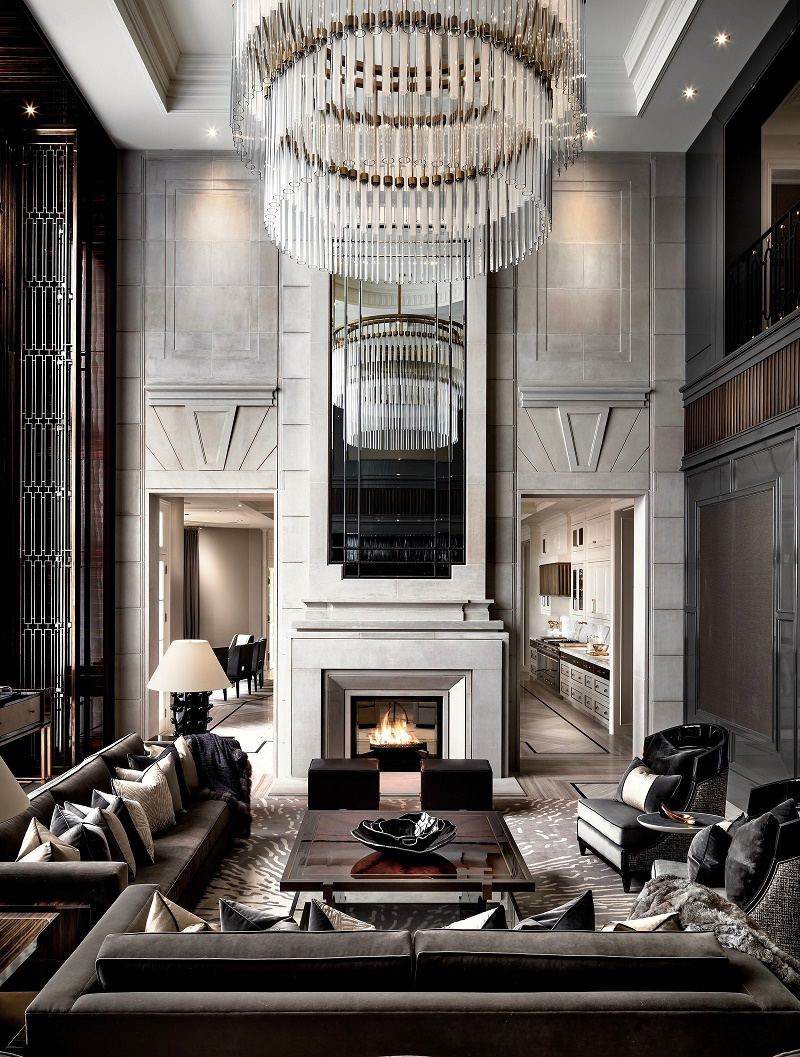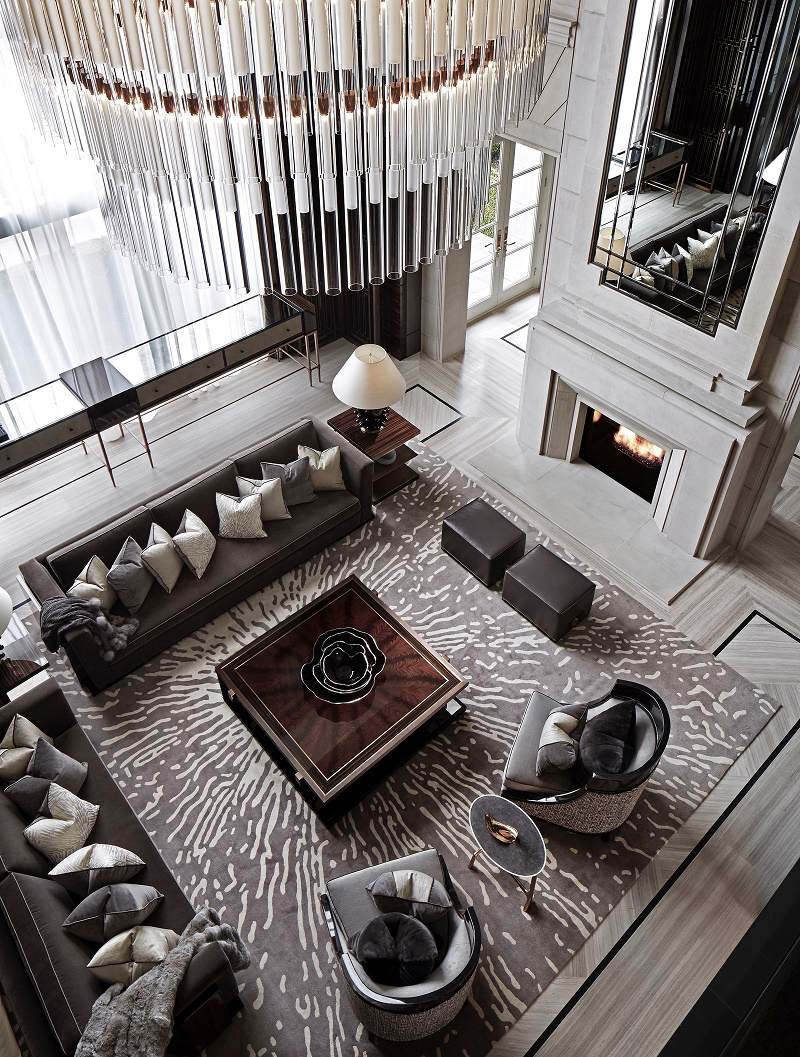 Rafauli allows the design of the architecture to flow seamlessly from the landscaping, exterior elevations, and on throughout the interiors.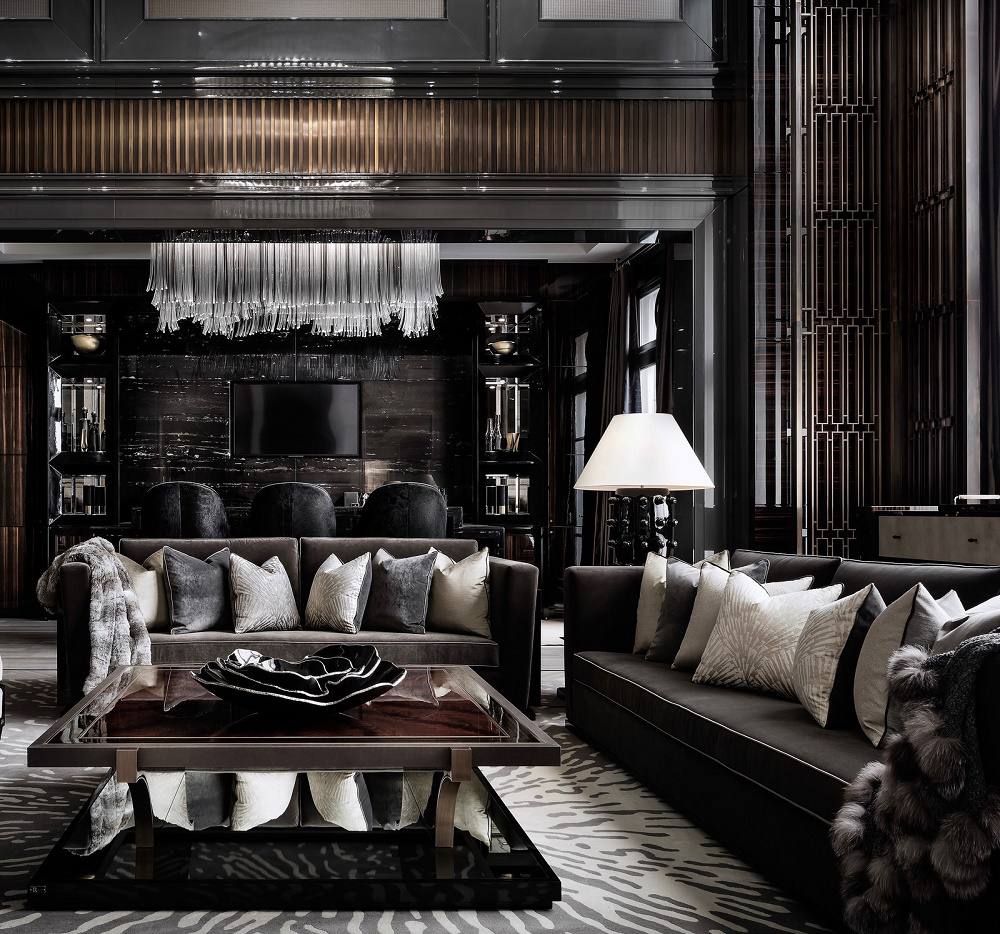 Every aspect of his highly detailed iconic luxury design work is specified according to the client's lifestyle.  Everything from the architectural elevations and floor plans to the endless list of custom details;
unique wall treatments and ceiling designs
exotic flooring and fireplace designs
lavish theaters
indoor pools and home spas
indoor basketball courts and bowling alleys
wine cellars
professional grade kitchens
custom closet/dressing rooms
specialized luxury garages for collectors
sprawling master bedroom suites
Every detail allows for the ultimate in comfort and enjoyment. Nothing is too extravagant, and no request denied.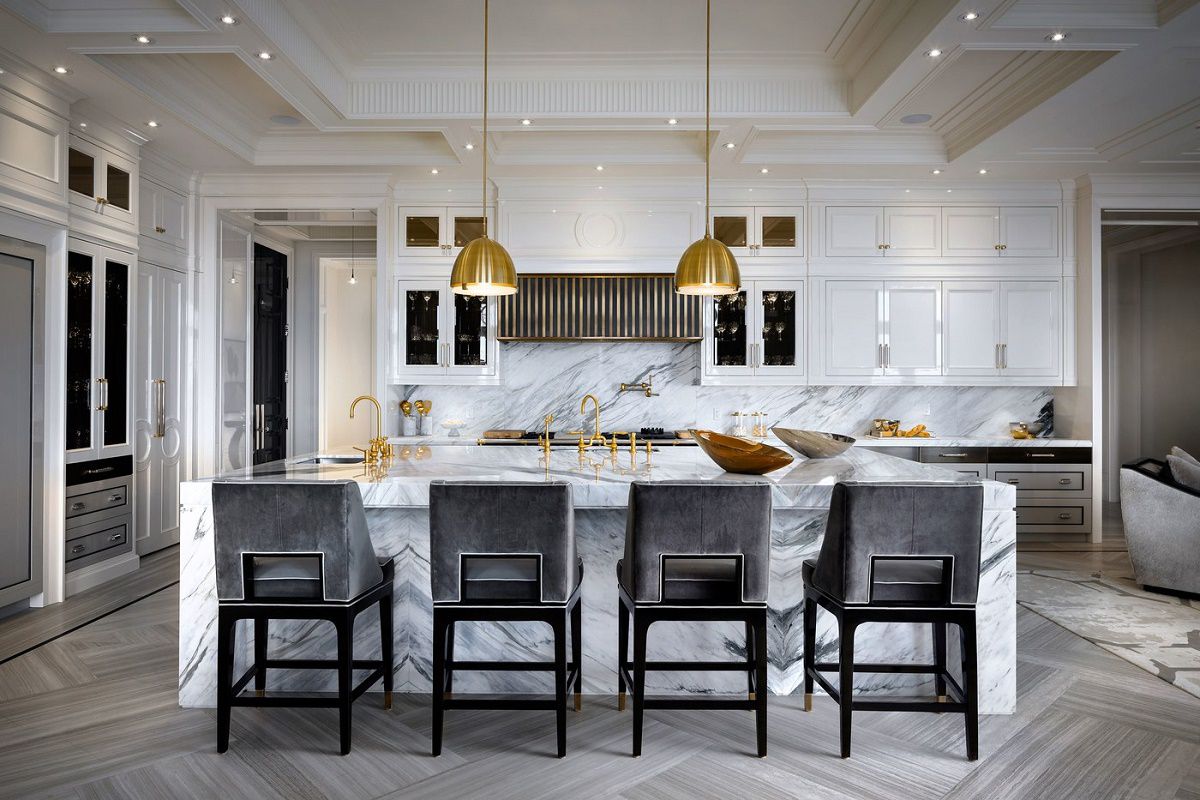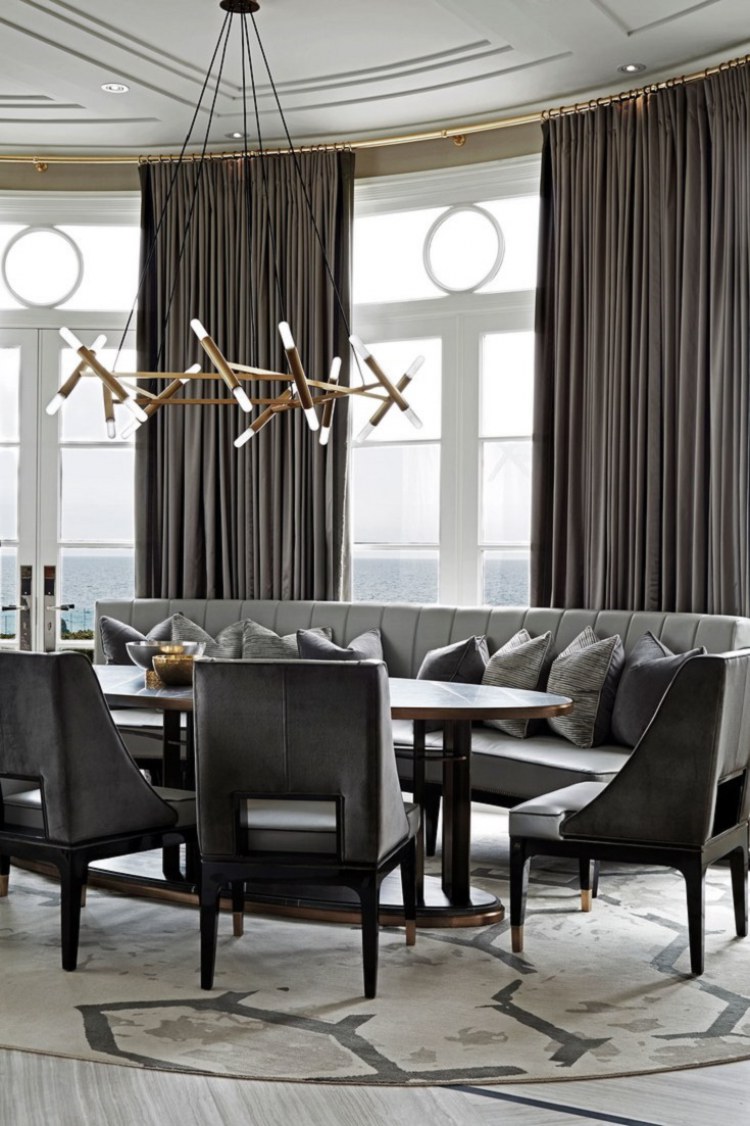 Ferris Rafauli has built some of the largest and most sophisticated homes in Canada, mastering the perfect blend of the art and the science of building. His clients benefit from his experience and can rest assured that their home's design is the highest level of precision and excellence.
Iconic Luxury Design: Private Quarters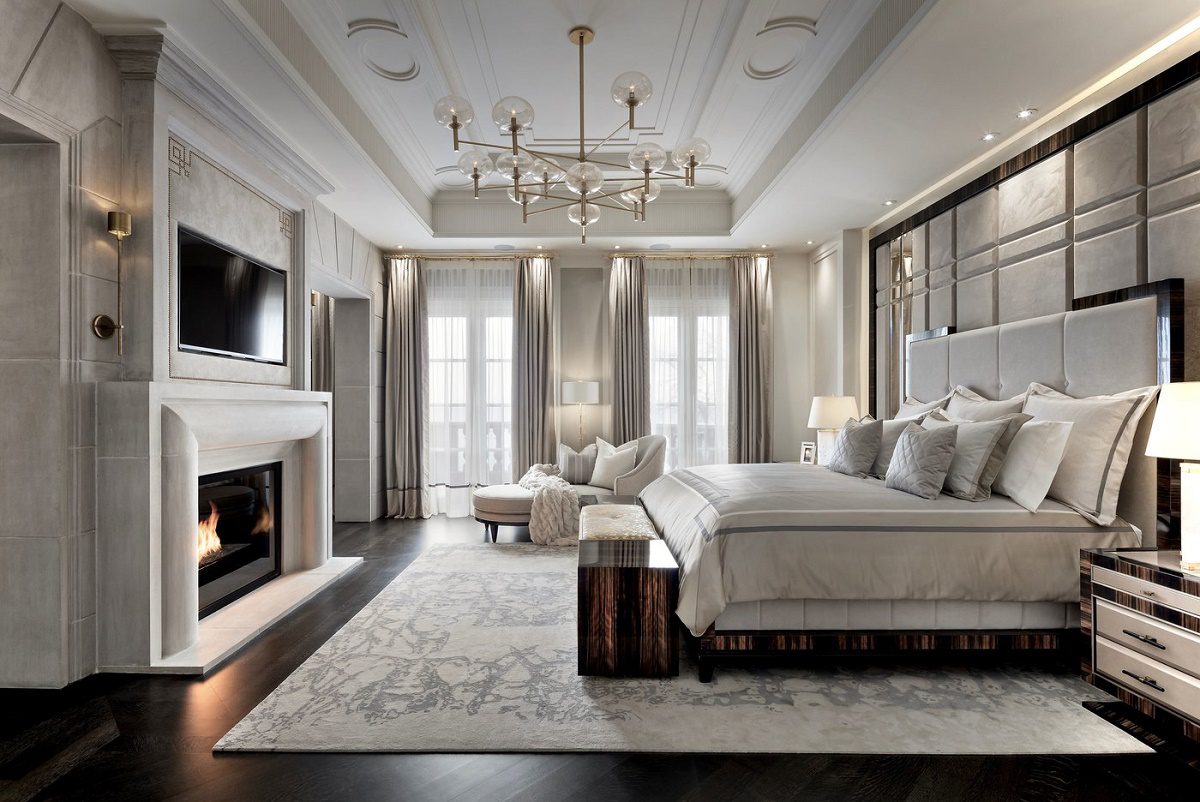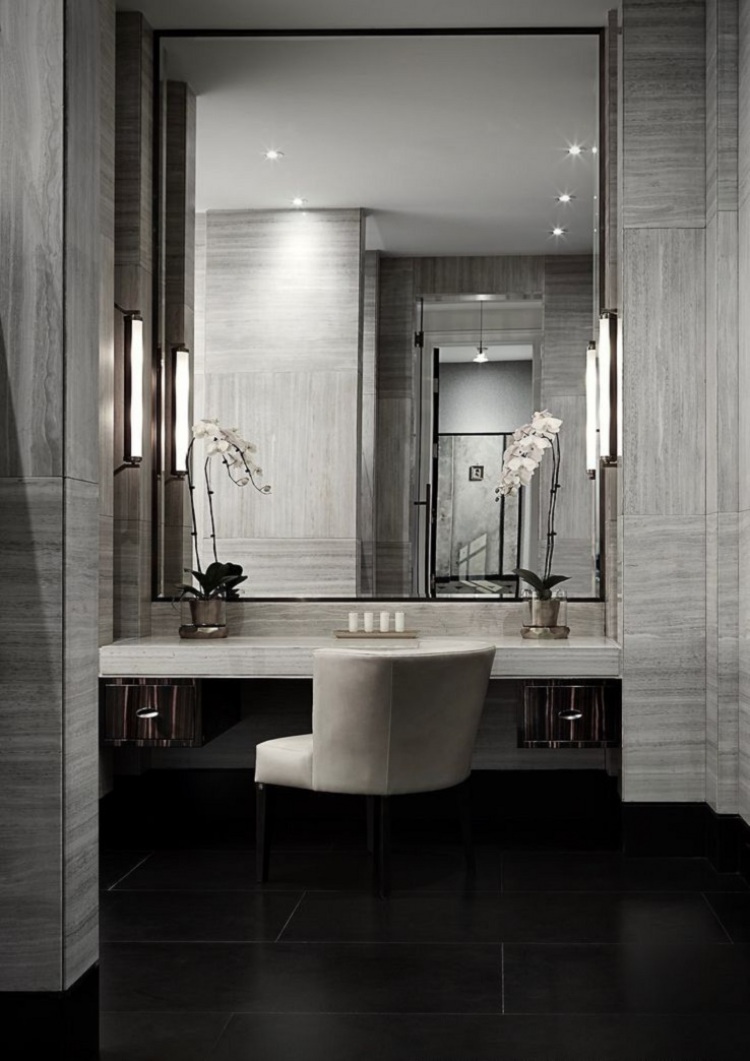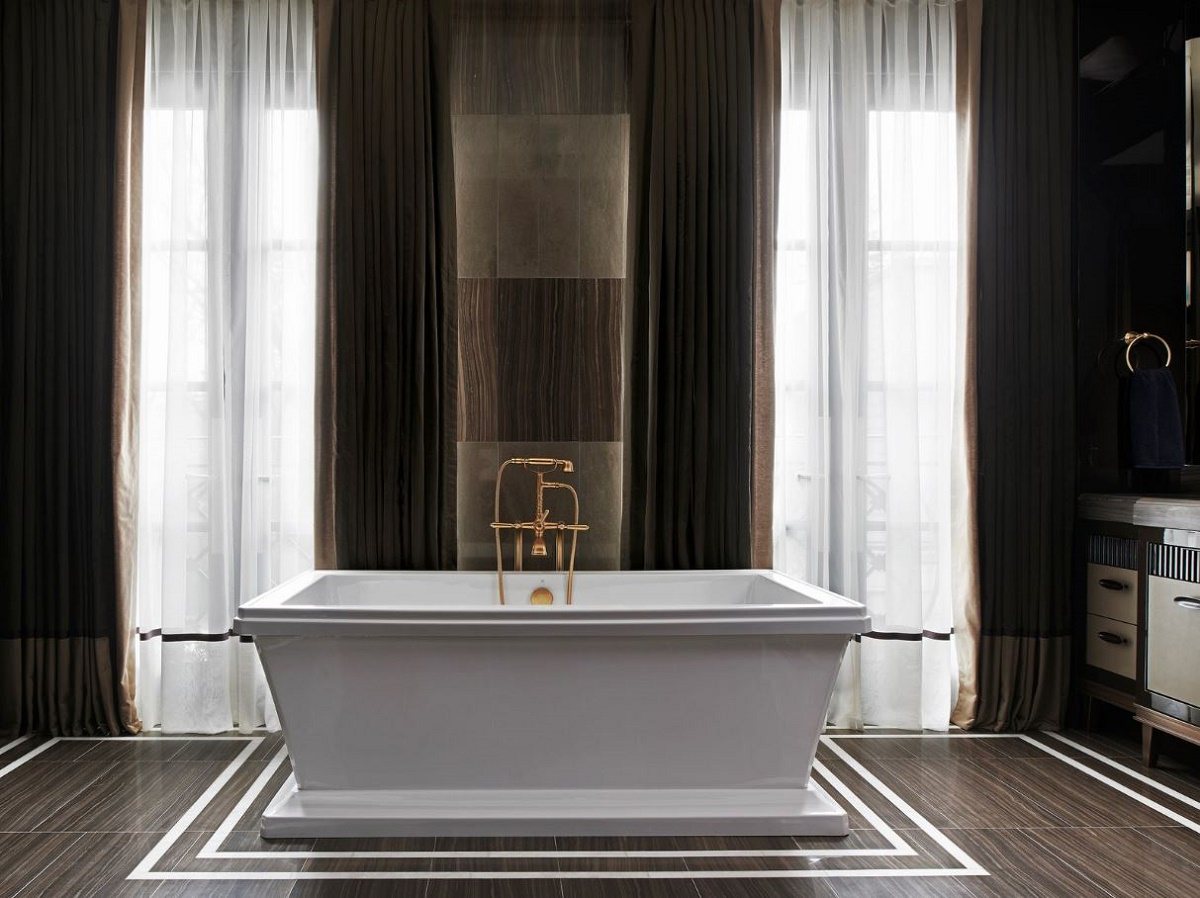 Rafauli's work is sometimes described as "big and bold", "fast and fearless." It has been said that it is precisely his innate desire to build "out loud" that has projected him into being one of the leading, and certainly the youngest (he's around 40) architectural designers that Canada has seen in a little while.  He possesses a passion that allows him to push past architectural boundaries and elevate design.
The luxury specialist is a born builder who rejects trends along with bland vanilla and cookie-cutter designs. His high standing in the luxury market is only natural. You can quickly see how talented and passionate he is about his work.  It is easy for people to trust someone with such vision and confidence.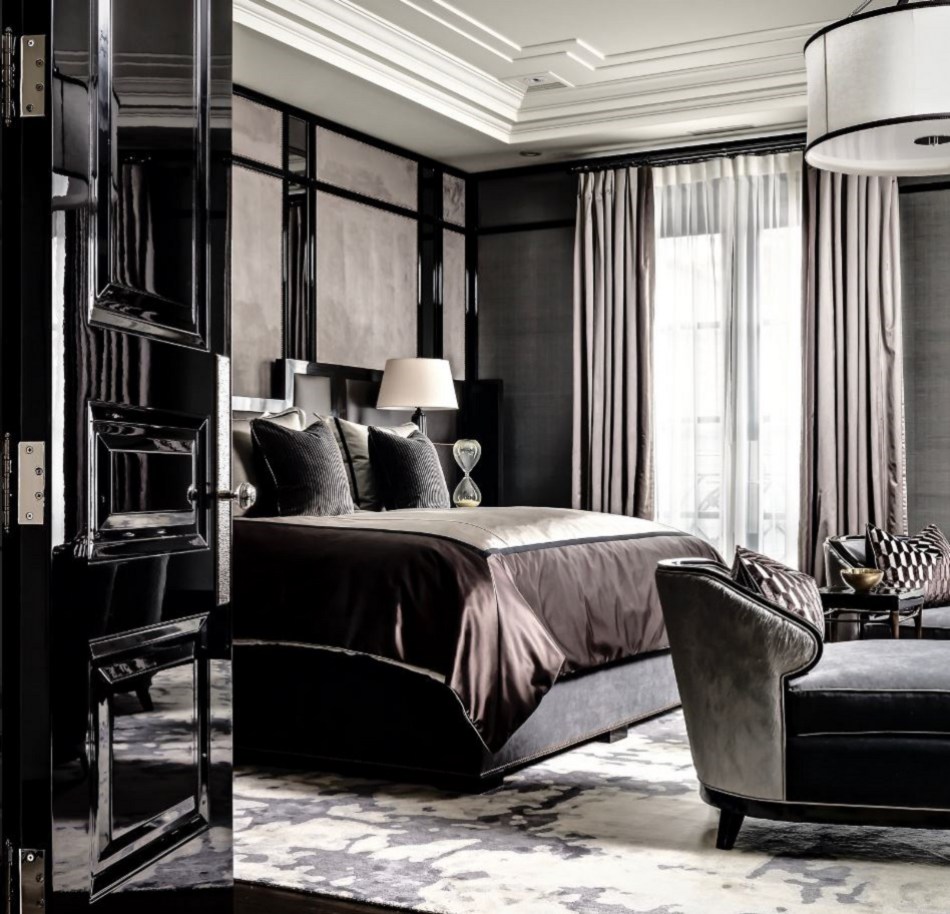 Ferris Rafauli is indeed known for the grand scale and scope of the homes he creates, but he is probably best known for his attention to detail. His portfolio of distinctive homes and super luxury lifestyle creations made him a favorite among the elite. His firm takes on a careful amount of projects every year to make sure that each gets the disciplined and seamless design carried through from start to finish. The firm also has a waiting list.
Rafauli prides himself on being recognized for his iconic luxury design.  He was asked how he came to be the entertainer Drake's preferred designer.  His response noted that his firm handles what he refers to as a black card market. How does he define their taste?  They prefer things low key, but very extravagant. Sounds exciting!
Ferris Rafauli: Recreational and Leisure Facilities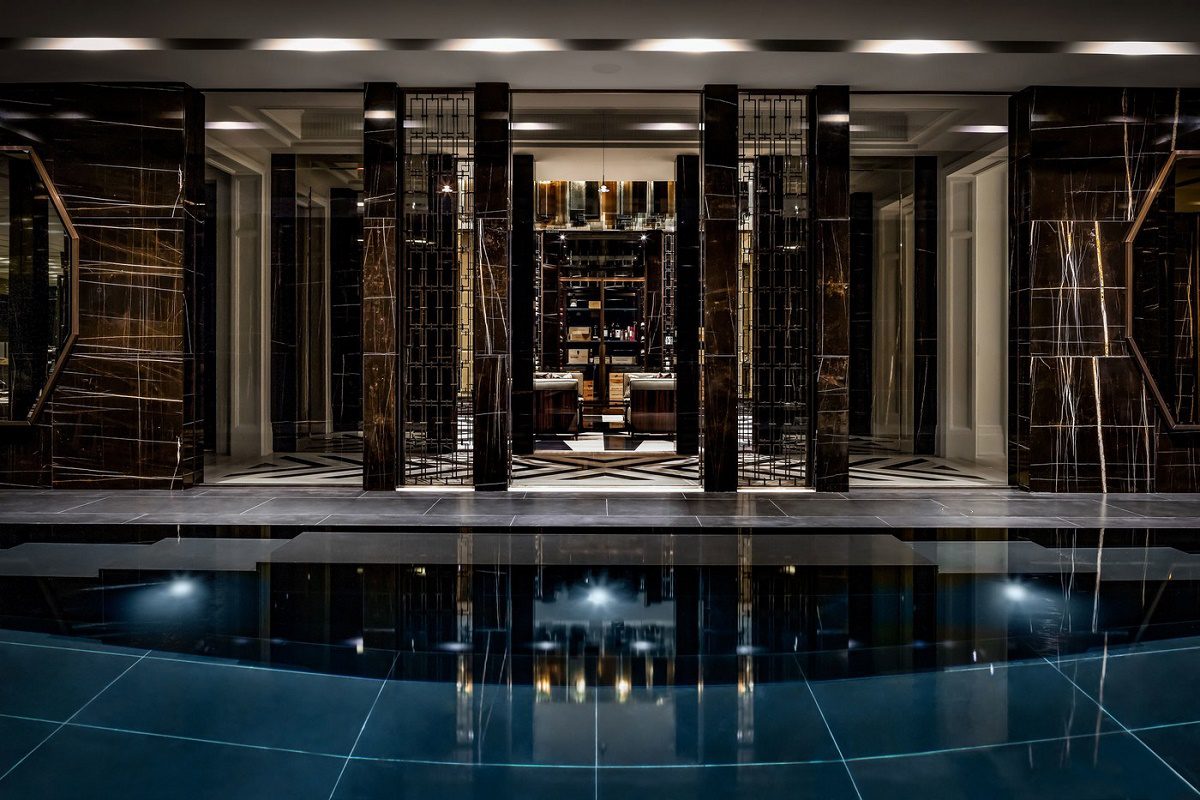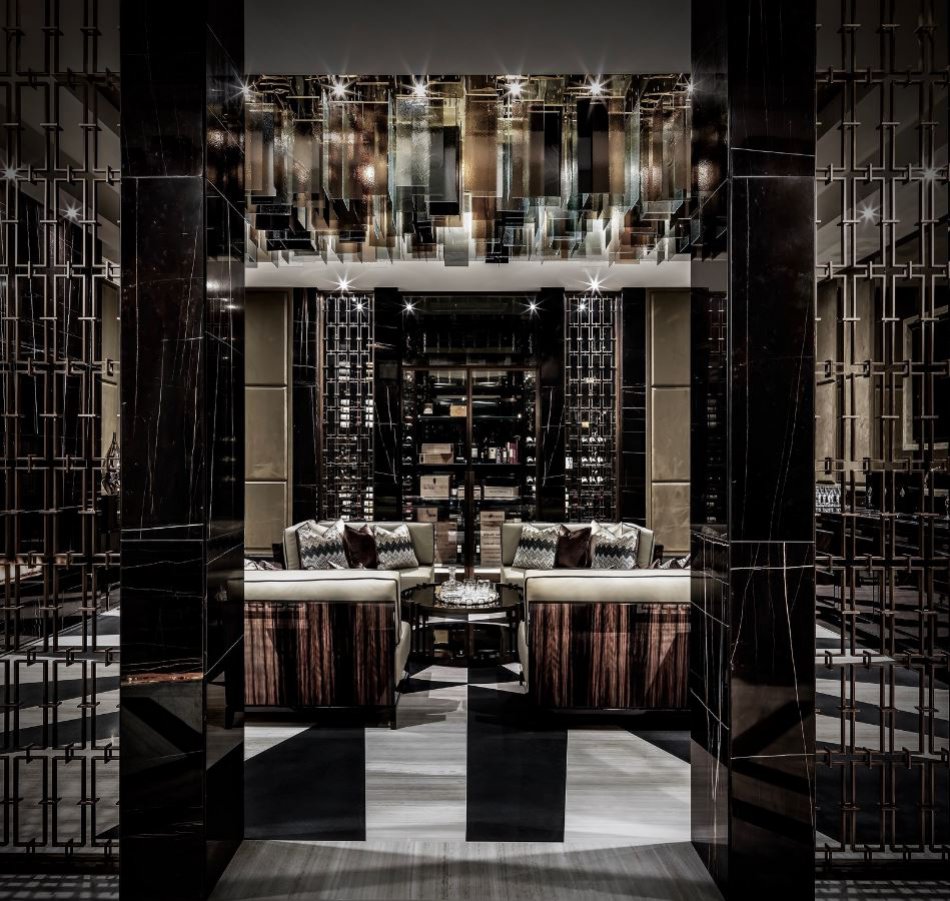 The clientele for his luxury homes are naturally those with the means to obtain them. As he has grown in experience, so has his demand. Over the years, the size of the houses has gradually increased. Ferris Rafauli has always designed the interior, exterior and landscaping of his homes. In time, he added the custom furniture designing, and now his firm handles every detail. He sources the entire planet for the best materials and finishes. Those used are always as luxurious as the appearance of the home suggests.  For more information and to see more of his work, check out his website.
For more fabulous luxurious Canadian homes, be sure to see:
Eclectic Luxury Design: Lori Morris
Luxury Interior Design: Golden Mile
Ferris Rafauli's Iconic Luxury Design Conclusion
Ferris Rafauli- Iconic Designer & Master Builder
This home featured in AD-October2016.
That concludes our design inspiration, my friend.  Thank you so much for reading along with me today.  Be sure to let me know what you think of Iconic Luxury Design: Ferris Rafauli in the comments.  I look forward to hearing from you.
If you enjoyed reading today's article, please share it with your friends on social media!
Have a great day!
Please like us and share: