White Design Inspiration 17 Key Looks
Happy New Year my friends!! For our design inspiration today we are taking a look at white. The notion that white is boring or old-fashioned, is itself dated and boring. White is a design necessity. It is fresh in both warm and cool tones. White is certainly timeless. It has been used throughout the ages and never goes out of style.  It is perfect in both classic design and contemporary design.  White transcends style, and is seen in traditional, transitional and modern design interiors.
It is the ultimate color to embrace entering into the new year.  Particularly this year with it being one of the emerging trends seen across both fashion and interior design.  White has even been declared "color of the year" by some industry trendsetters.  Many within the color loving press have stated that initially they questioned this, but later realized that white can actually be the backdrop for the design drama and in some cases, could be the drama itself.  White is the "non-color" that even color lovers can appreciate.  It prompts us to take a closer, deeper look at the important details like shape, texture, tone, and shadows.  Every other color used with it becomes more pronounced.  When used on trim, white organizes and directs the eye.  It gives people the opportunity to really express themselves with the other design elements, such as the art or textiles.  Yes, white can also read cold, sterile, clinical.., but not when used correctly.  According to Architectural Digest, white is "the shade that captures today's spirit of polished minimalism. It's the color we forget how much we love."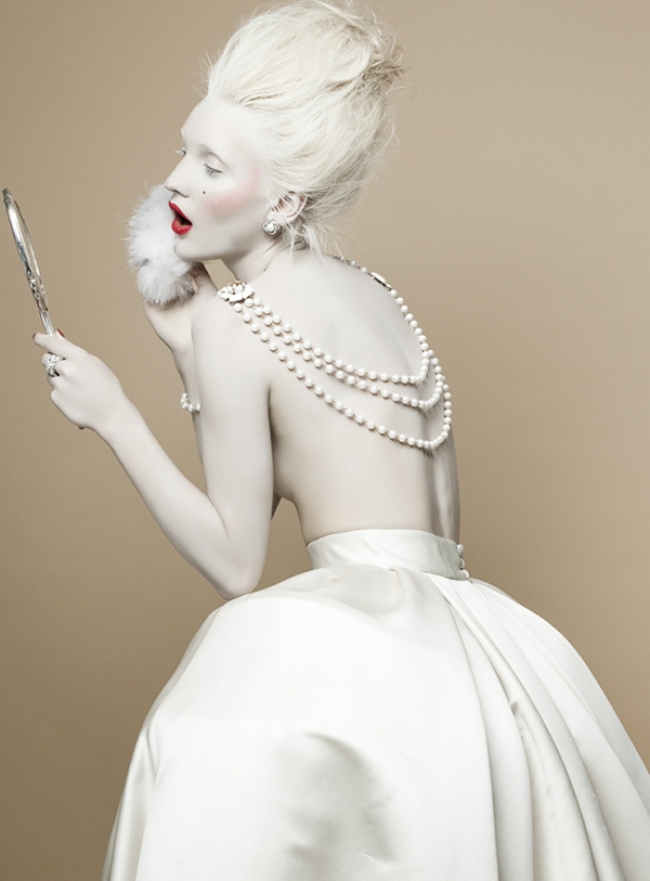 photo by Vitor Shalom- MC Magazine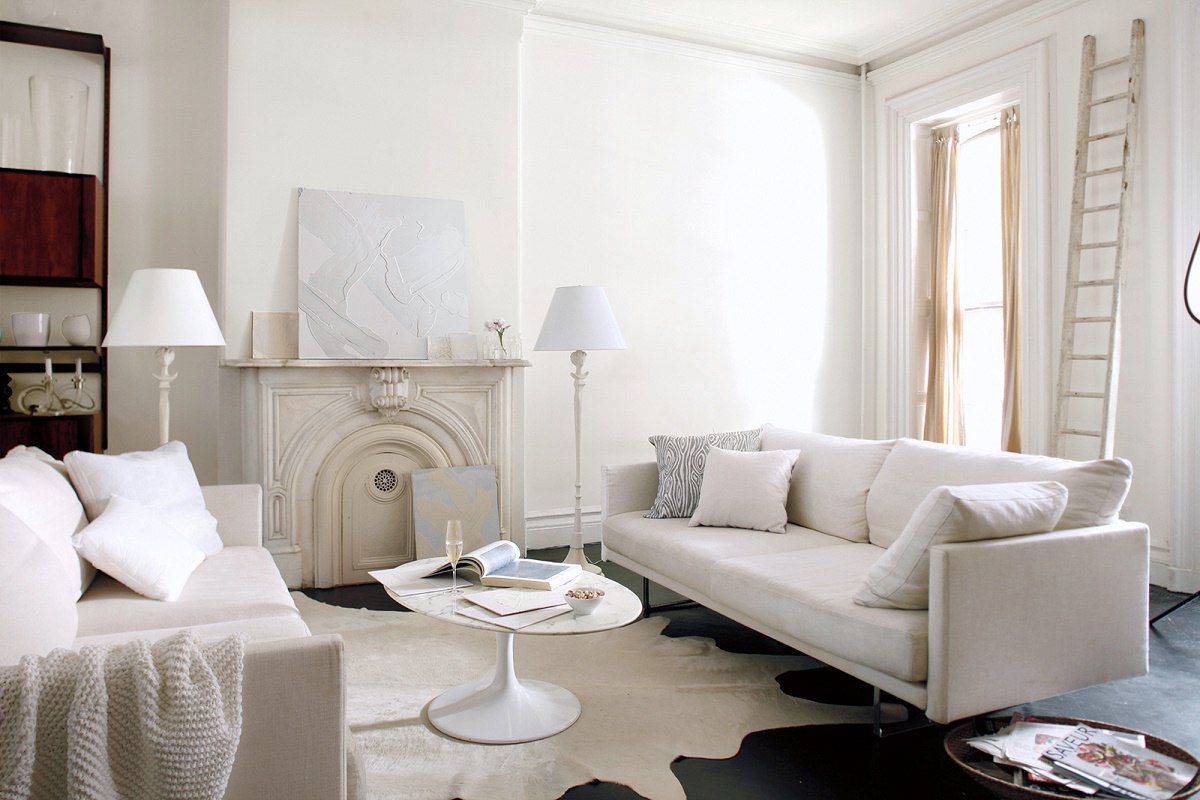 Here we have Benjamin Moore's 2016 color of the year "Simply White".  This clean multi-purpose white is a perennial favorite.  "White is transcendent, powerful and polarizing — it is either taken for granted or obsessed over," Benjamin Moore Creative Director Ellen O'Neill said in the company's announcement.  "The popularity of white, the necessity of white, the mystique of white is quantifiable in our industry."  Of the top ten best-selling Benjamin Moore colors, variations of white occupy five spots.  This particular color was chosen from the company's more than 250 selections of white paint because "it was the most neutral, level and constant in the various light sources used in today's design environments."   The company's website tells us to "Surrender to the complexity of white.  The interplay of whites and light creates nuance and subtle beauty."  That is the little catch with white.  You really have to get it right and I personally used to have rooms painted over and over again to do so.  Now, my preferred rooms always have white, in one of it's many hues on the walls, with my favorite being in a satin finish with the same color on the trim in a super high gloss.  That is my version of "design porn" (a term I come across often these days on blogs, and it fits, so..) Satin finish white walls with high gloss trim on the deep crown and foot moldings and sets of tall, narrow French doors.  Also, abundant mirrors and old world style crystal chandeliers complete this version of my heaven.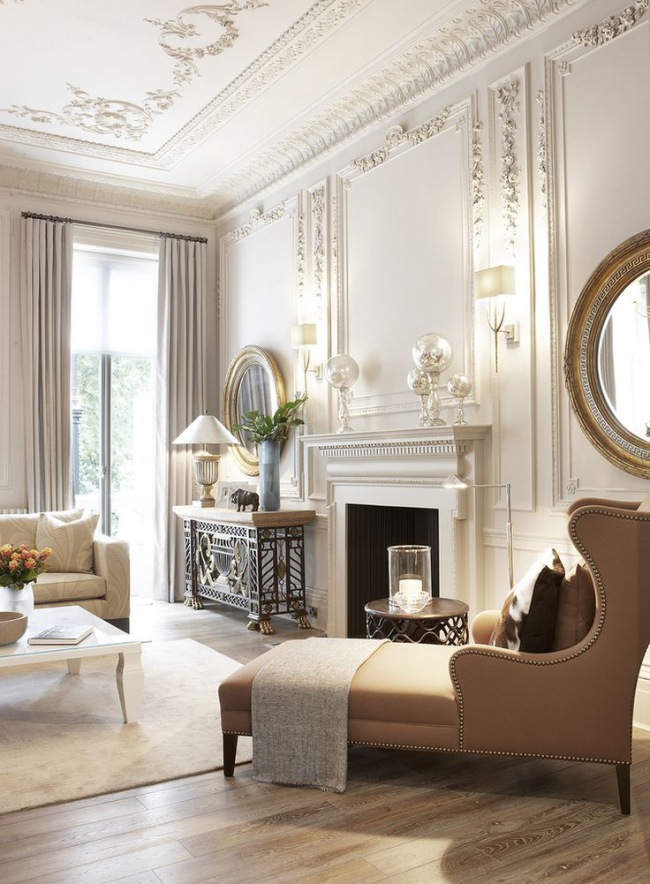 Michael Reeves- Interior Design photo by Twort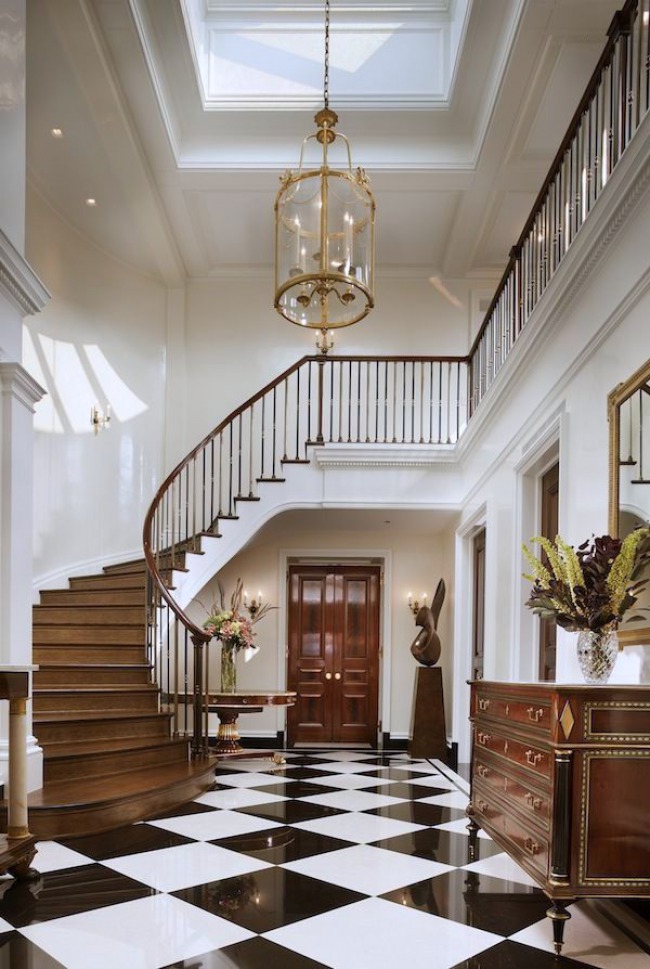 John B Murray– Architecture
Apartment in Saint Germain, Paris by Ando Studio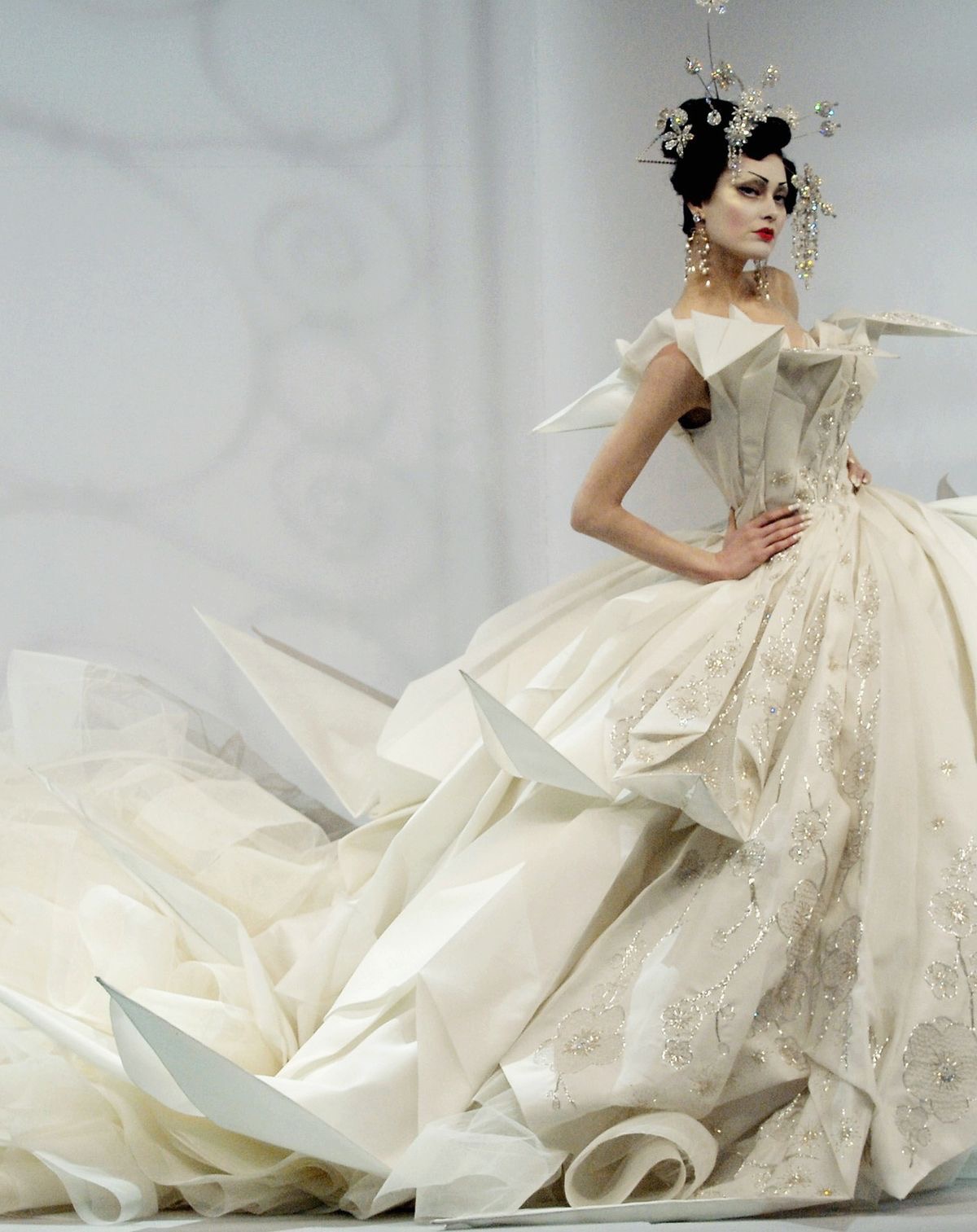 Christian Dior by John Galliano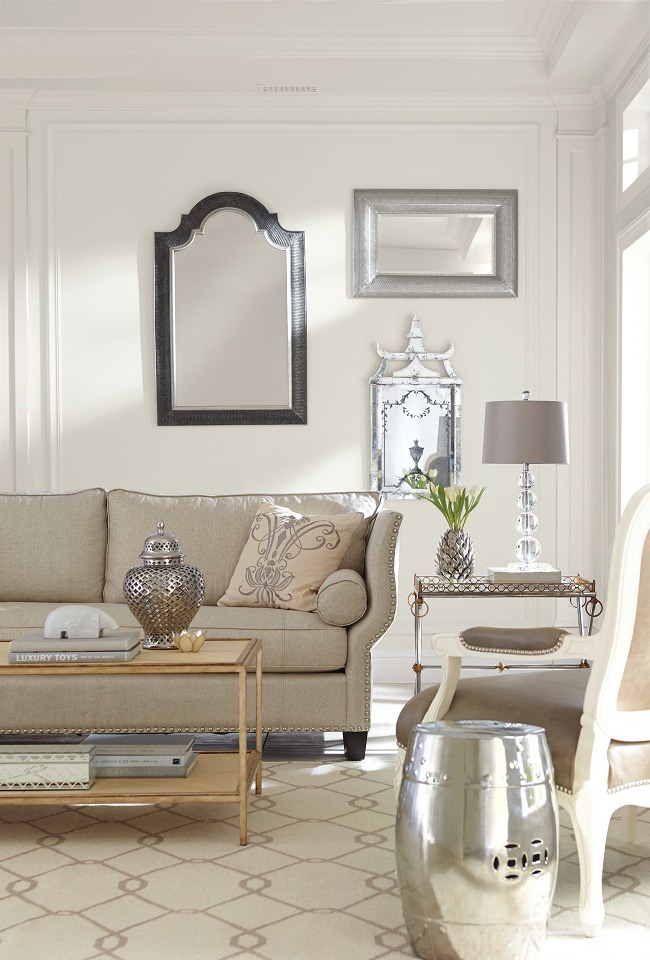 In this photo we have Sherwin Williams 2016 color of the year "Alabaster",  which is said to be symbolic of new beginnings.  The company's Director of Color Marketing, Jackie Jordan noted that this color "represents a straightforward and necessary shift to mindfulness, well-being and an atmosphere that is pure."   It is part of the the company's Pura Vida collection, which focuses on colors reminiscent of "the elements that remind us to live well, be well, and stay well.  Alabaster holds so much symbolism for peace and tranquility."  Jordan told the Huffington Post, "We have found that consumers are overwhelmed and are finally coming to the realization that they need to slow down, commit to down time, get away from technology, enjoy solitude or quiet evenings in the company of family and friends.  White is the perfect color to soothe a space and calm the soul."  To use it in a room, Jordan recommended using "lots of layers, shapes and textures and a combination of matte and glossy surfaces.  Think heavy knitted throws, sleek white marble, white birch logs, architectural elements, and geometric or organic pottery shapes."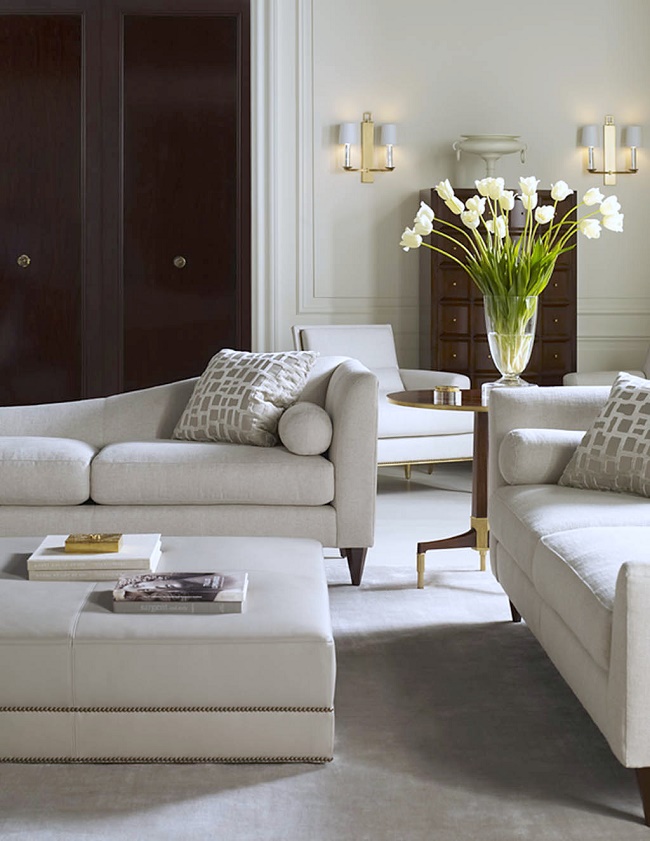 Thomas Pheasant for Baker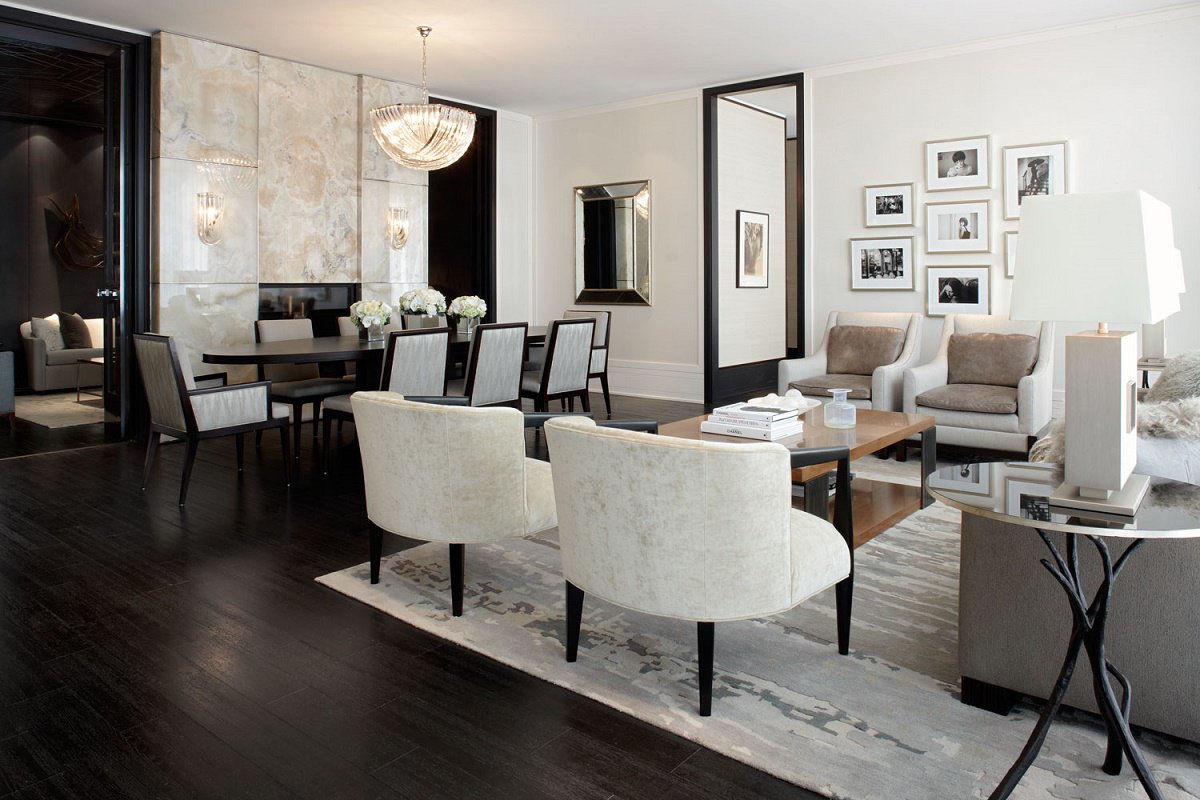 Munge Lunge- Interior Design, also the opening photo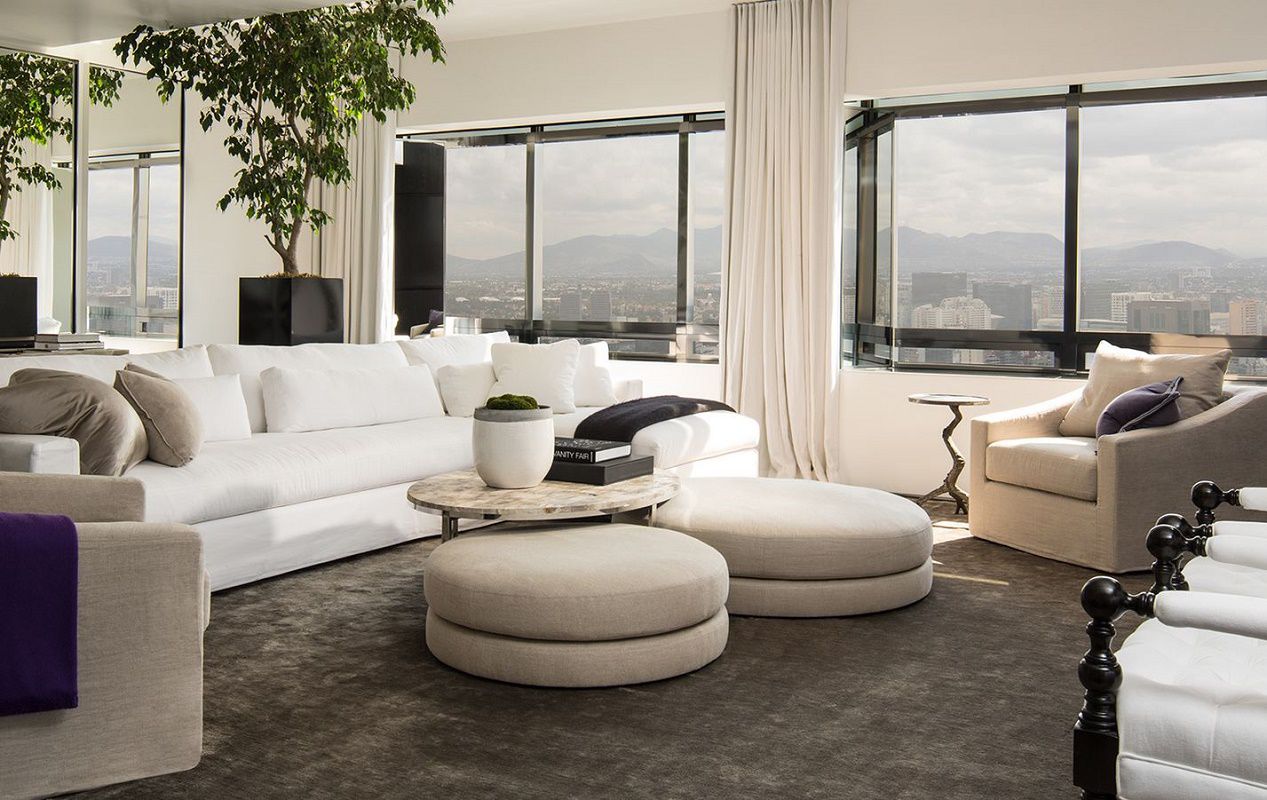 Michael Dawkins– Interior Design
Eric Kuster– Interior Design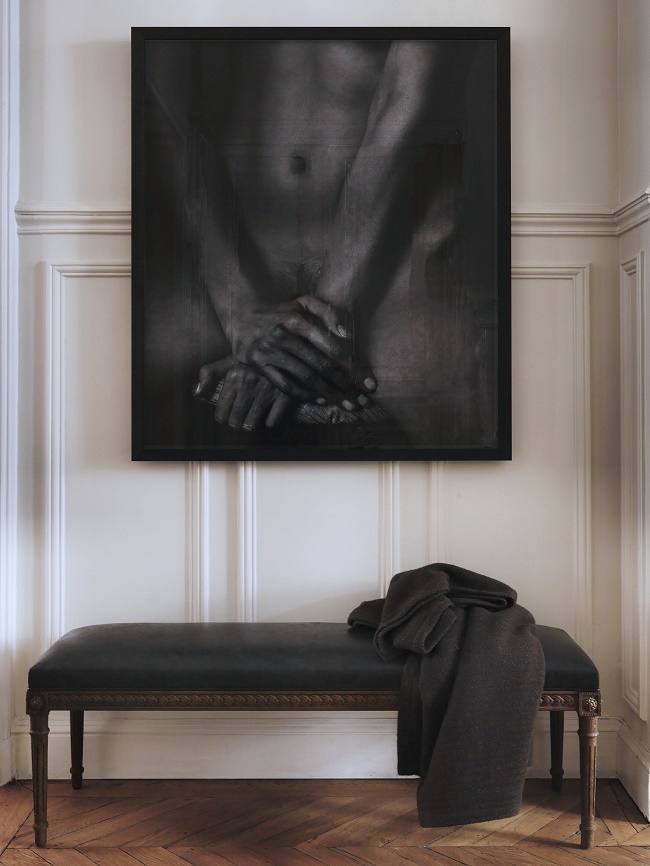 Gilles & Boissier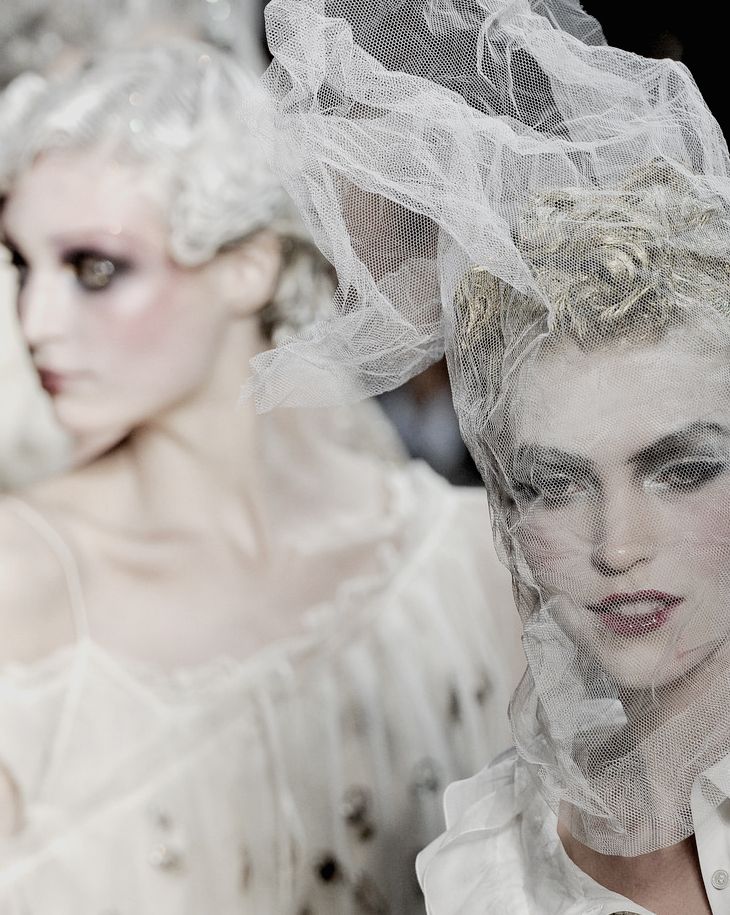 John Galliano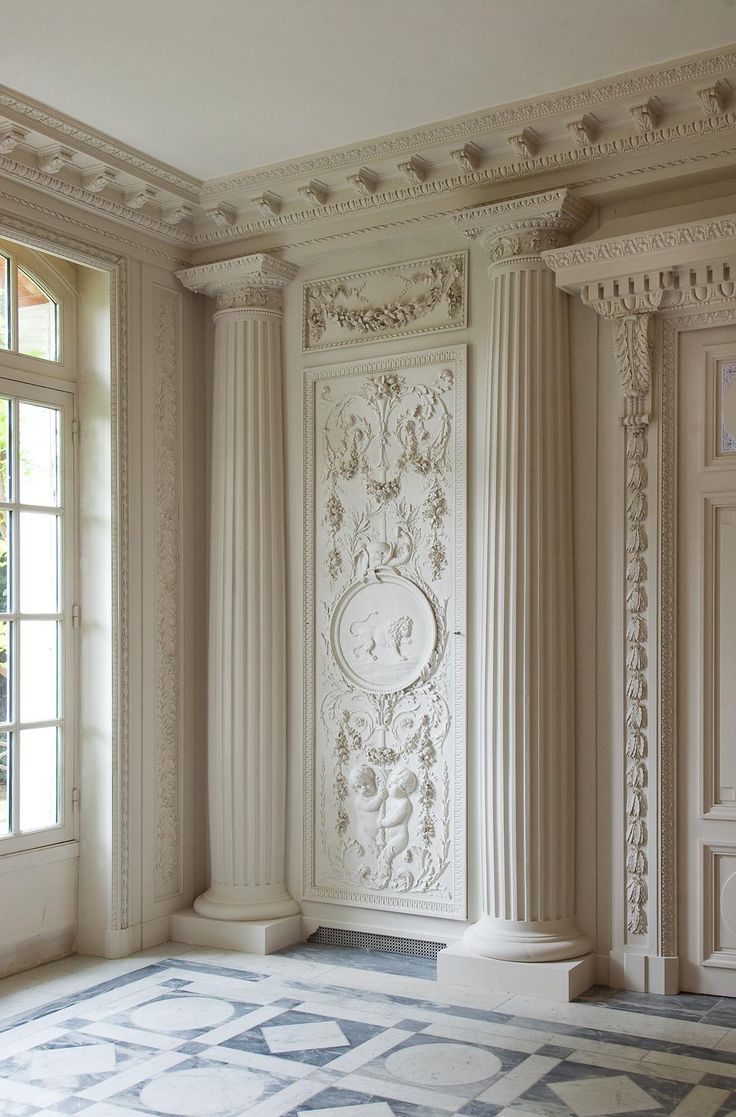 Claude Nicholas Ledoux- Architecture of the 18th century
Glidden named Cappuccino White its 2016 Color of the Year.  The company's release states that the color is "a soft white that offers silence and creates a peaceful space away from the hectic landscape of everyday life.  Cappuccino White echoes the growing consumer need for regular escape from the pace of today's constantly connected world."  According to the company's paint color expert Misty Yeomans,  the brand drew influences from societal trends.  "As legendary fashion designer Tom Ford said, 'time and silence are the most luxurious things today.' In an age of constant interruption and chatter, Cappuccino White offers a soft backdrop that helps defer distractions and creates a calm lightness in the home to encourage a relaxed mind," Yeomans said, "This creamy off-white is the perfect illustration of this concept. It is reflective of the urge to turn off the chaos and move away from the fast-paced world we are accustomed to and instead find softness and peace."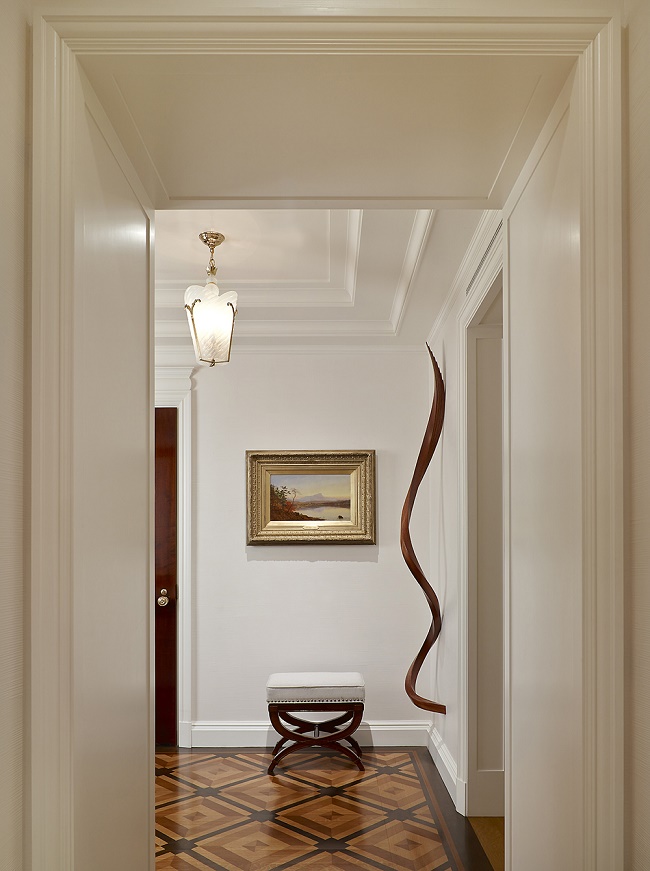 John B Murray- Architecture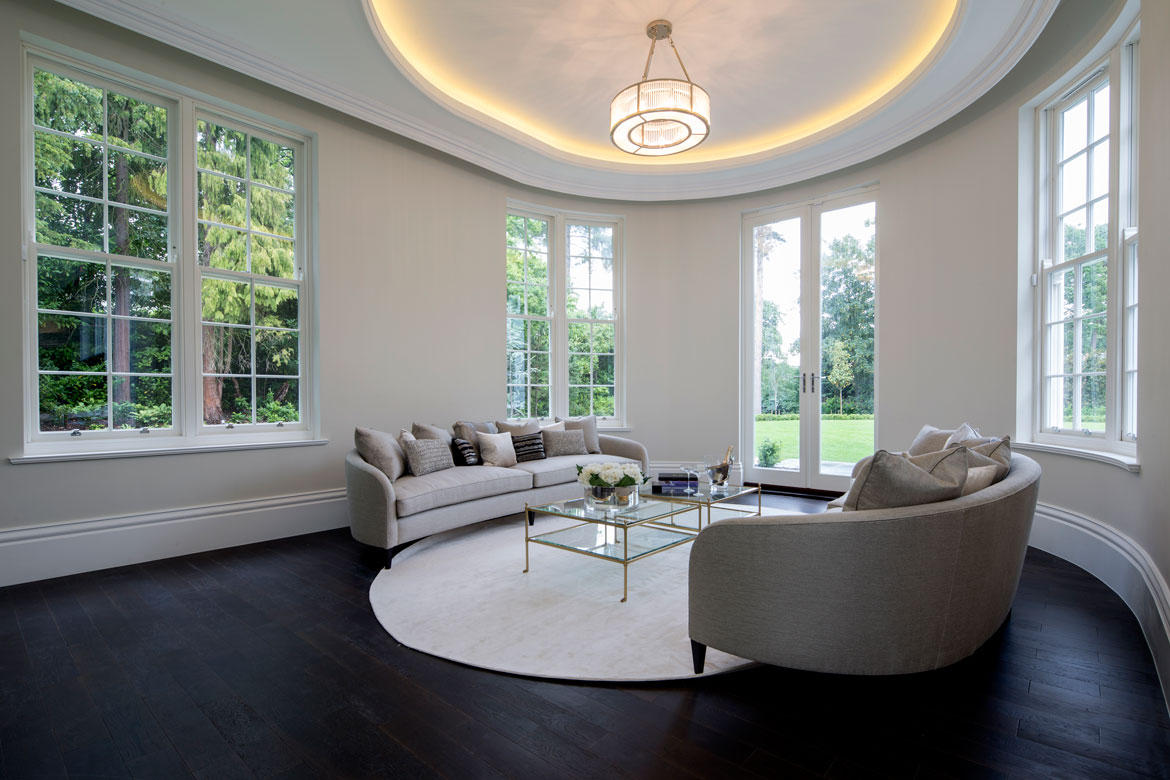 Furze-Croft London  Luxury Home Development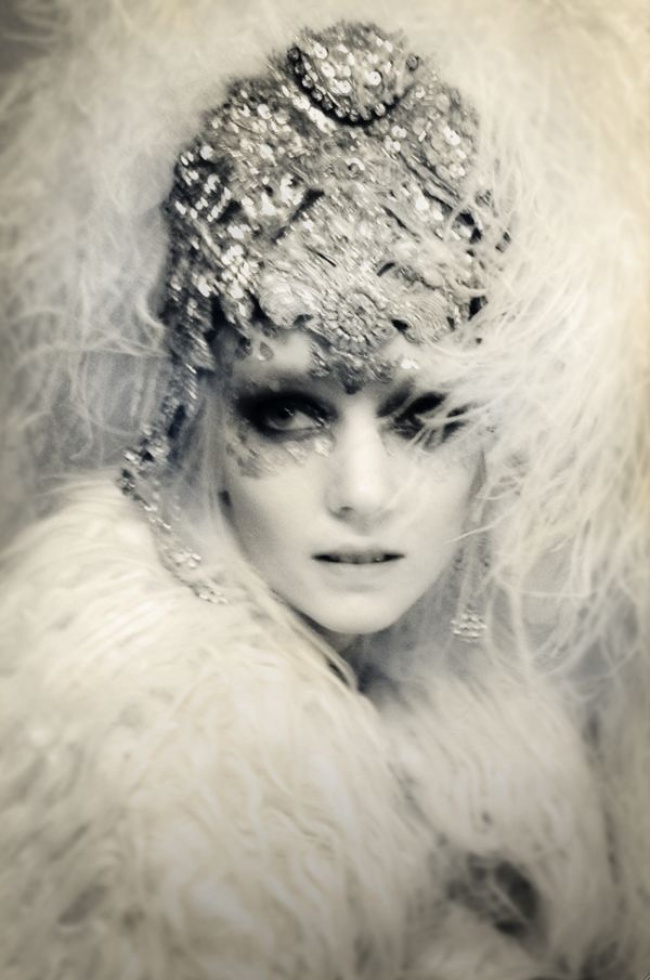 via Indulgy.com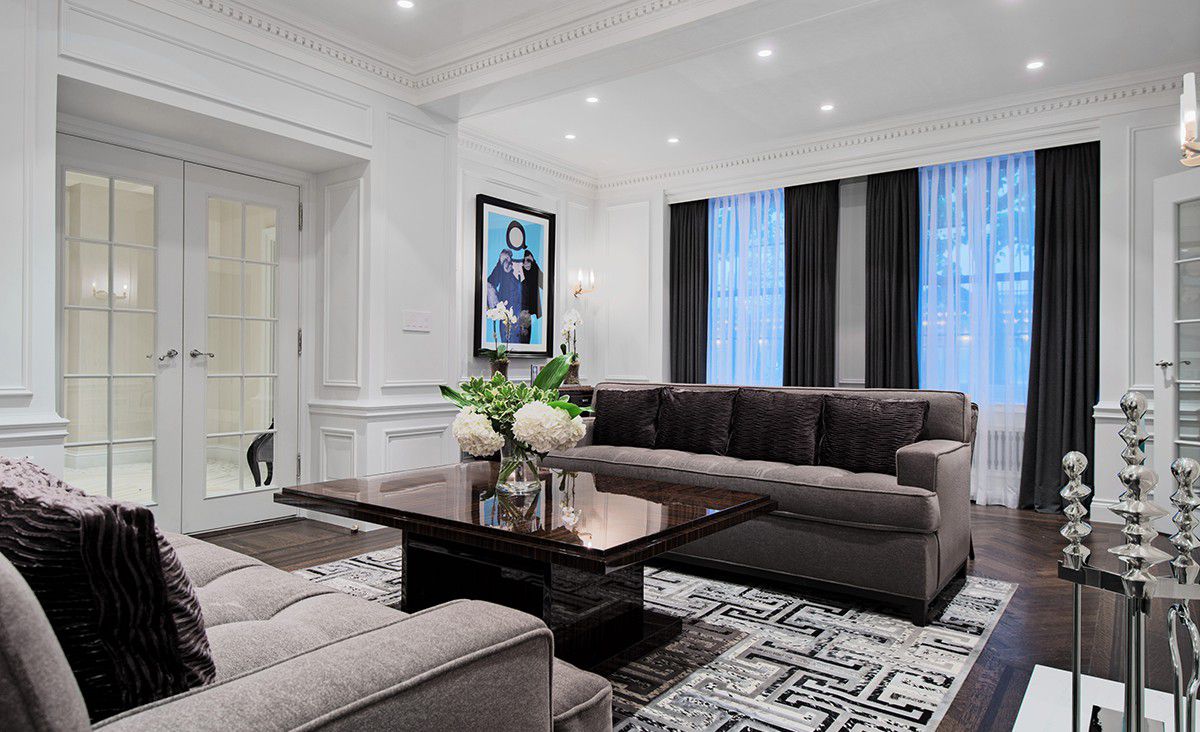 Britto Charette– Interior Design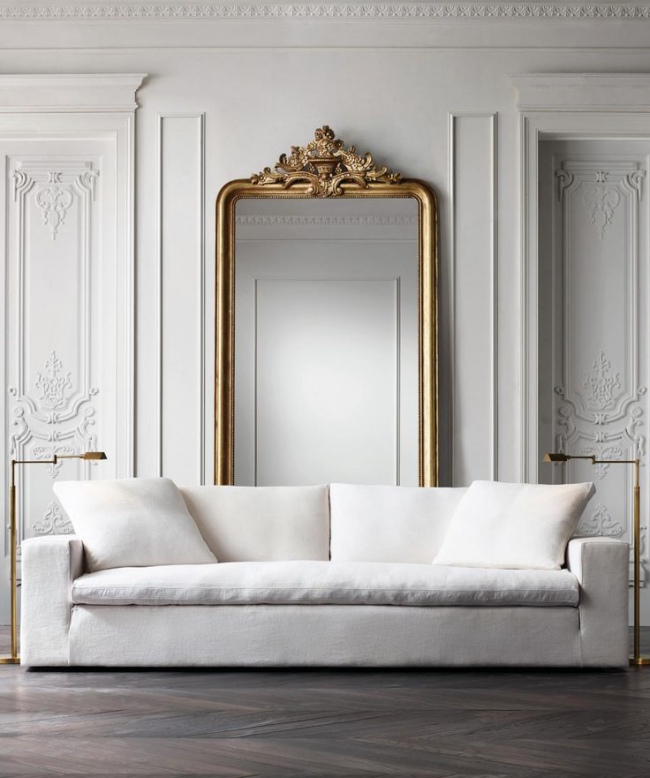 Restoration Hardware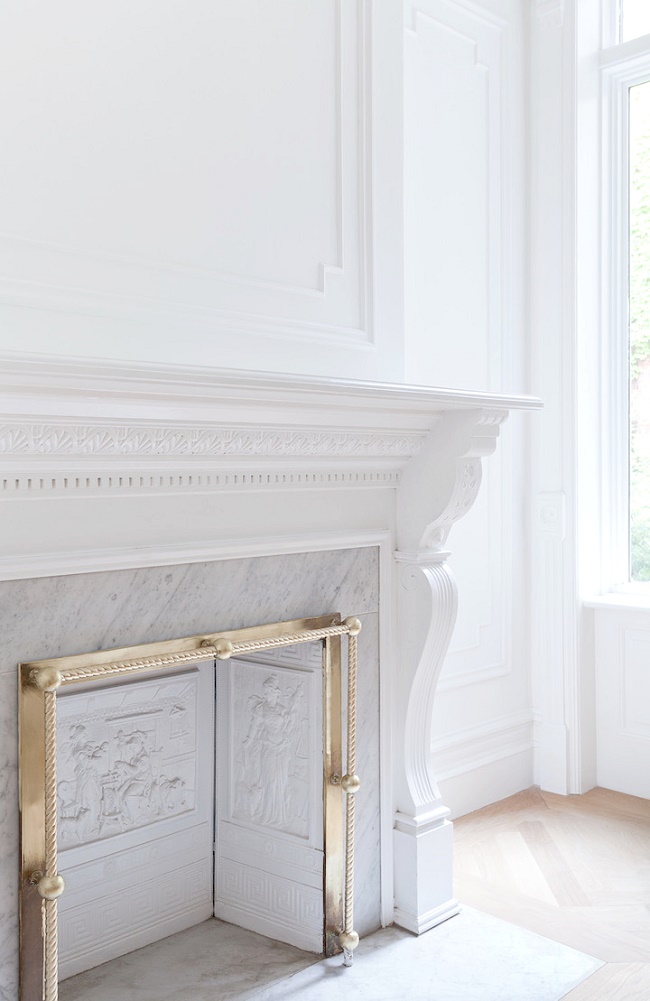 Brooklyn Townhouse- via dustjacket-attic.com
White Design Inspiration Conclusion
And that concludes our design inspiration for today.  A wonderful case for white, warm or cool, classic design and contemporary design, its the perfect backdrop or highlight for any room!
Thank you so much for reading along everyone!  I hope you all have enjoyed.  Im so glad you have joined me in this new year.  I hope you will return to visit often.  We would be delighted to send you updates every week or so letting you know about our latest post.  Please enter your email in the subscribe box on the right side bar if you would like that.  We have lots of new stuff rolling out this year.  We look forward to this new year with you all.
Let me hear from you all in the comments!..or if you would like, you can email me at the address provided on the contact and about pages.  If you have enjoyed this post, please share it on along to your friends below.
Please like us and share: