Purple Design Inspiration: Trend Review
Today we are taking a fresh look at purple design inspiration. Color is a major factor in all our lives, even when we are not completely aware of its effects. We tend to feel colors. Throughout life, our teachings, exposure, and personal experiences form our ideas about colors that we accept as fact. We even attach emotions to various colors. These ingrained notions become part of our general thinking when evaluating the world around us. They vary from person to person since they are built on our personal interactions.
Now if you are one of those who still holds those dated limiting connotations about purple that were prevalent a while back, now is the time to let those go and take another look. Purple, in its various hues, has been gaining ground in interior design for a moment now. A quick look at the latest color forecast for the upcoming year makes it clear that purple has completely reinvented and reasserted itself. Keeping the qualities that make it good and shedding the old ideas that have held it back, the color is back on top. A whole spectrum is now available for your consideration from soft violet shades to deep rich plum.
In this photo, we see three of the colors that are named 2017 Color of the Year:
Benjamin Moore- Shadow; A rich, dramatic amethyst
PPG Paints- Violet Verbena; A moody gray-purple
Sherwin-Williams- Poised Taupe; A neutral gray-brown with purple undertones
There is also Glidden's Byzantine Blue; A serene violet blue, as well as Olympic's Cloudberry; A soft violet.
Benjamin Moore's 2017 Color of the Year is Shadow, a smoky purple the company describes as a rich, deep amethyst. This statement-making jewel tone is dramatic and mysterious but sophisticated. The color is inspired by the play of light and shadows as the day fades into night. It is a versatile color that can be energized or softened by the colors around it, which also makes it a stabilizer of all around it. Shadow is the color of a dark raisin or a beautiful fig, emotional and enigmatic. It is a master of ambiance.
taylorhowes.co.uk    and opening photo by drakeanderson.com
oliverburns.com
The color purple is an introspective color, relating to imagination, dreams, and spirituality. It prompts us to get in touch with our deeper thoughts. Our purple design inspiration contains the energy and strength of red with the spirituality and integrity of blue.
Francois-Joseph Graf @ grafparis.com
Amethyst and 24-caret gold bathtub from Amaltea Bathroom Collection by Baldi
Versace
The color violet inspires us with unconditional love and selfless service, devoid of ego. It encourages sensitivity and compassion.
PPG Paints 2017 Color of the Year is Violet Verbena, a moody gray-purple with a chameleon-like presence. This distinctive color is an update on a classic shade which adds depth and luxury to any space. The company cited a new era of consumer mindsets as part of its reason for selecting the color. Consumers now embrace the middle ground between masculine and feminine, young and old, and work and leisure. Violet Verbena's blending of gray and violet reflects that middle ground.
The color also serves as an ideal evolution for the bohemian, jet-set consumer lifestyle. As this type of consumer shifts into new attitudes and experiences, they are becoming more mindful and more deeply involved in spiritual exploration. The company says that customers are drawn to the colors that combine purples, blues, and grays to create an intriguing futuristic vibe.
katharinepooley.com
helengreendesign.com
tollgard.co.uk
tobifairley.com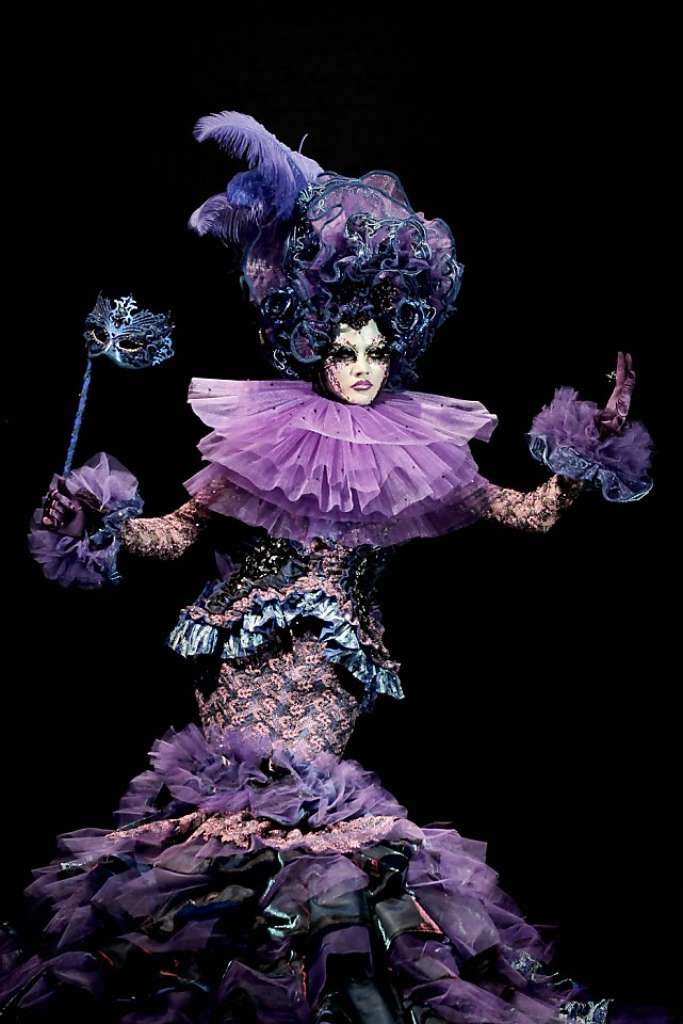 Fashion week- China
In color psychology, purple and violet promote harmony of the mind and emotions, contributing to mental balance and stability. Our purple design inspiration is also the color of the humanitarian. One who uses their better judgment to do good for others. Combining wisdom and power, with sensitivity and humility, they can achieve much for those less fortunate.
Sherwin Williams' 2017 Color of the Year is Poised Taupe, a sophisticated neutral that combines earthy beige brown and gray with purple undertones. The color addresses the consumers search for authentic spaces where they can recharge the spirit. Poised Taupe embraces all that people love in cool gray as a neutral and adds warmth to take it to another level of comfort. The color creates a cozy lifestyle and brings a sense of sanctuary to the home. It takes inspiration from the beauty of lived-in interior spaces. It celebrates the time-earned imperfections that note a well-lived life.
erickuster.com
erickuster.com
sophiepatersoninteriors.com
michaeldawkinshome.com
fashion melt by Toufic Araman
Purple is the color of sound judgment and wisdom. It is the color of people who love innovation and originality. Our purple design inspiration encourages creative pursuits and seeks inspiration through creative endeavors. The color represents expanding our awareness and connecting to a higher consciousness.
katharinepooley.com
Christian Dior
Rondine by beaumontandfletcher.com
Purple Design Inspiration Conclusion
Purple can be dramatic or quiet, depending on how you use it. The regal color always adds richness to any space when used correctly. The color demands renewed respect.
That wraps up our purple design inspiration, dear friend. I hope you enjoyed today's post and you are inspired to try this color in your home maybe.
Let me hear from you in the comments. Tell me your thoughts and share with us your experiences decorating with this color.
Also, be sure to check out:
Blue Interior Design Inspiration 20 looks
White Design Inspiration 17 Key Looks
If you have enjoyed today's post, please share it on social media.
Thank you so much for reading along with me!
Have a great day!!
Please like us and share: