Park Crescent Luxury Homes
The Park Crescent, London's only Royal crescent, has been transformed to provide 20 two to four-bedroom ultra-prime luxury homes by Amazon Property.  The Regency-era architecture, designed by renowned architect John Nash, combines with fresh contemporary interior design in this redevelopment of one of the city's most sought-after addresses.
The development includes lateral, mezzanine and duplex apartments with 5-star hotel-style concierge.  The homes have been created within four exclusive buildings in the east crescent.  The Royal Crescent consists of a grand stretch of two facing crescent shaped cream stucco façade terraces (townhouse rows).  The crescent overlooks eight acres of magnificent private resident's gardens which front onto the 410 acres of Regent's Park.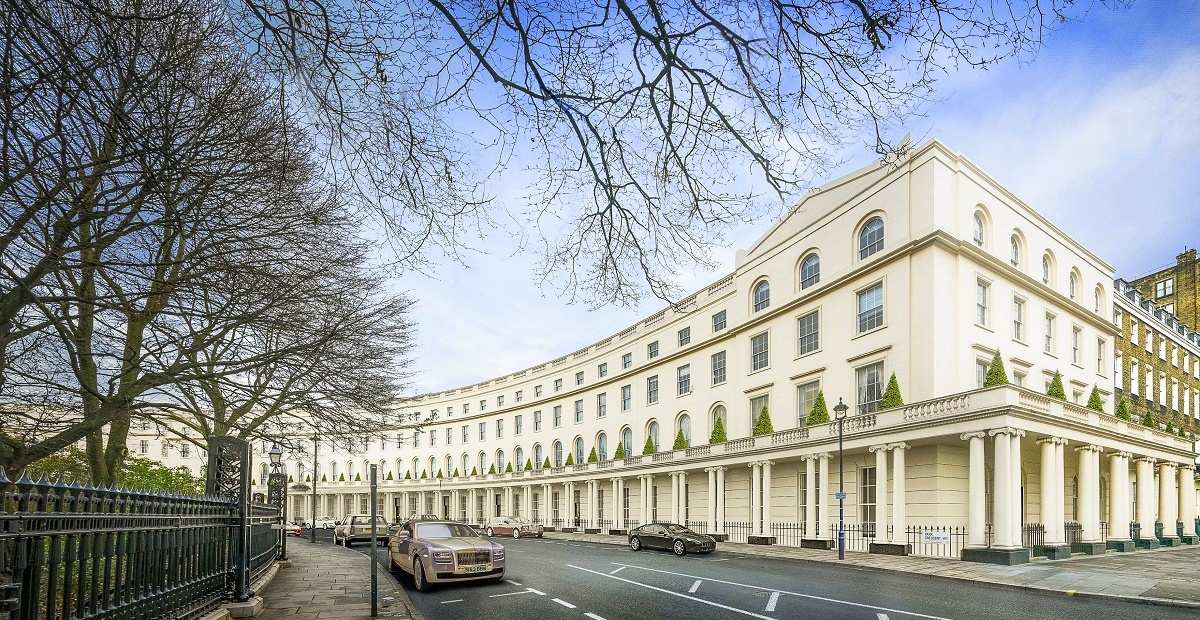 The Park Crescent traces its Royal origins back to 1811 when Prince George became Prince Regent and Acting Head of State due to the illness of his father King George III.  The Prince Regent wanted his own palace and commissioned John Nash to create a master plan for a Royal residence, surrounded by park land.  It was to be complete with a circus of grand townhouses providing palatial luxury homes for his family and friends, located on the Crown Estate lands of Regent's Park.
The final design was for a grand Royal crescent, built between 1812-1820, with cream stucco façade and tall sash windows, overlooking private gardens and the park.  In 1820, the Prince Regent became King George IV and moved into Buckingham Palace, and no longer needed a palace of his own.  The crescent otherwise continued as planned and immediately became London's most sought after address.  Through the years, it has served as home to exiled Royals, aristocrats, Ambassadors, business tycoons and high society.  Now as The Park Crescent, it again is one of London's finest residential developments.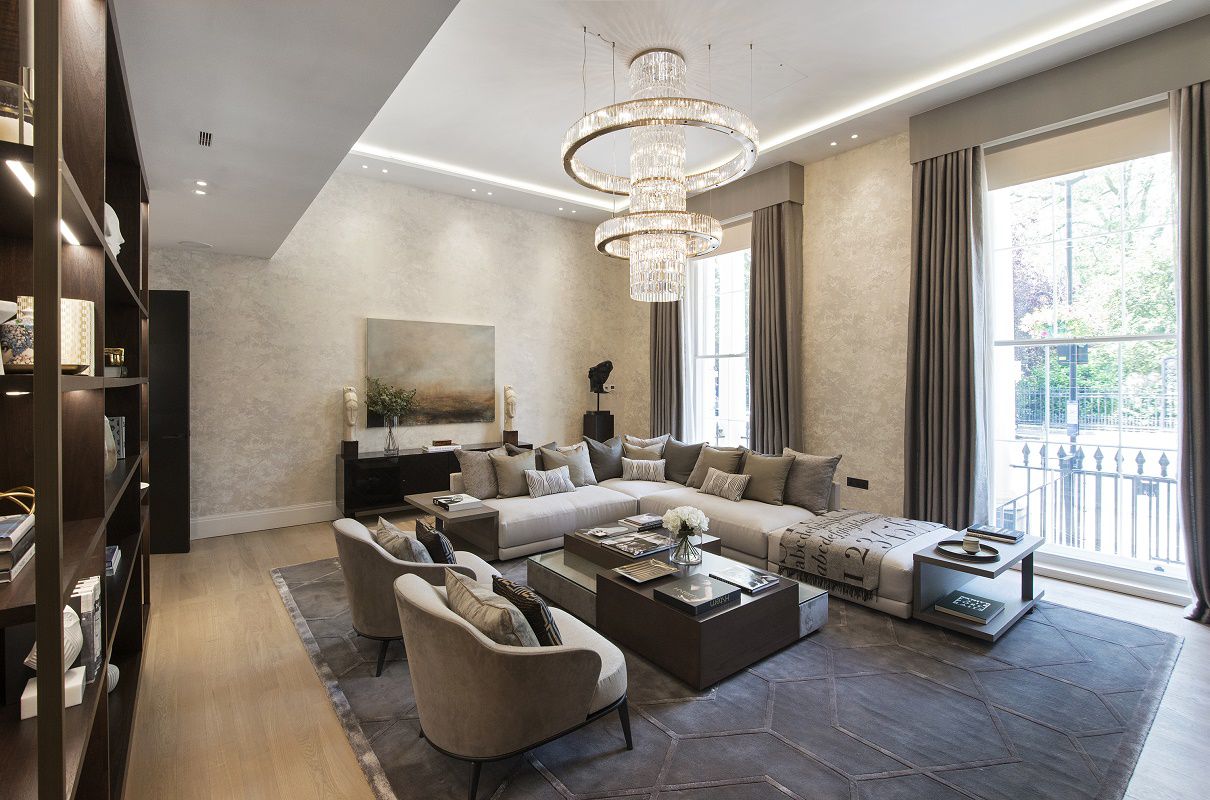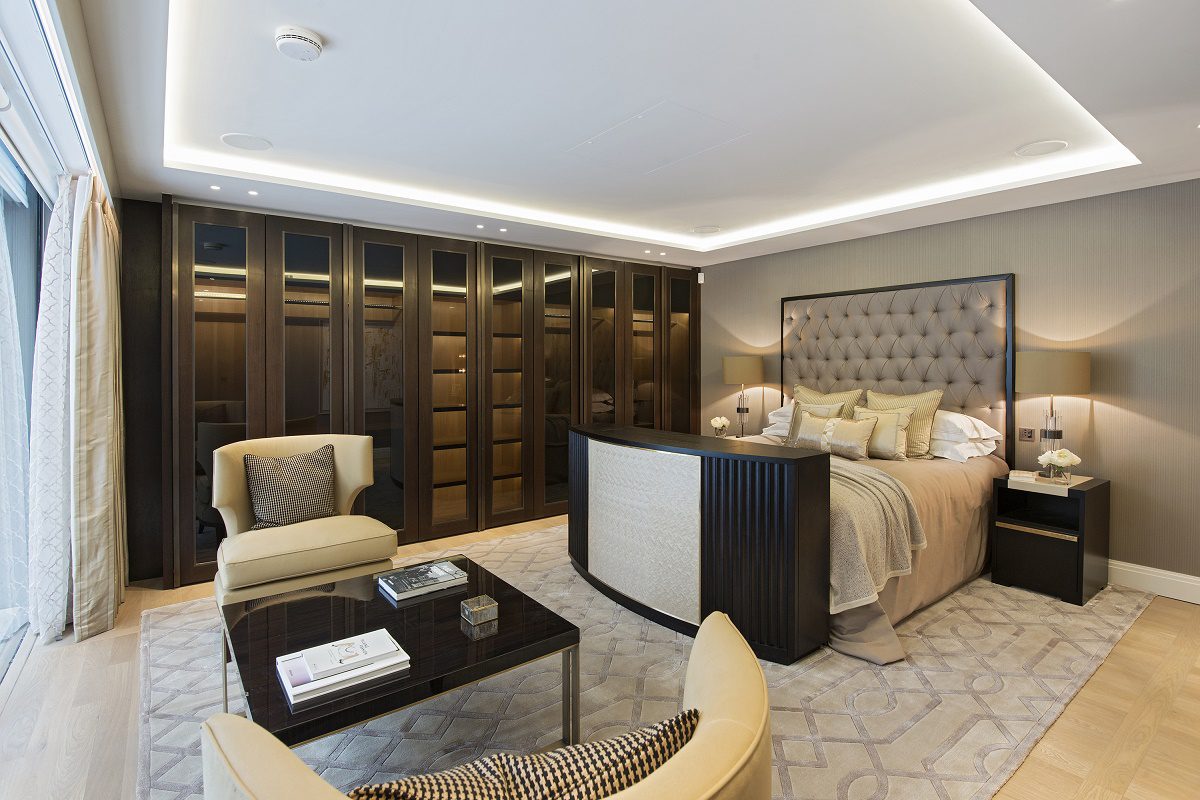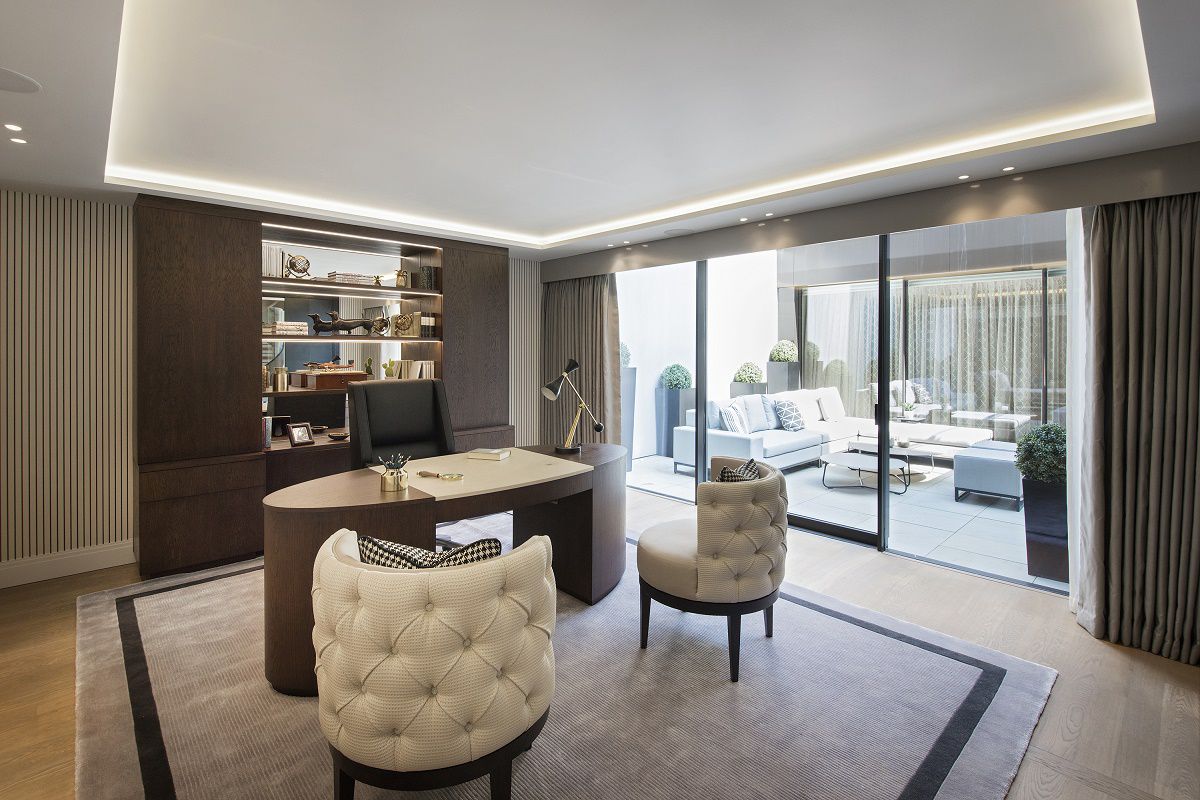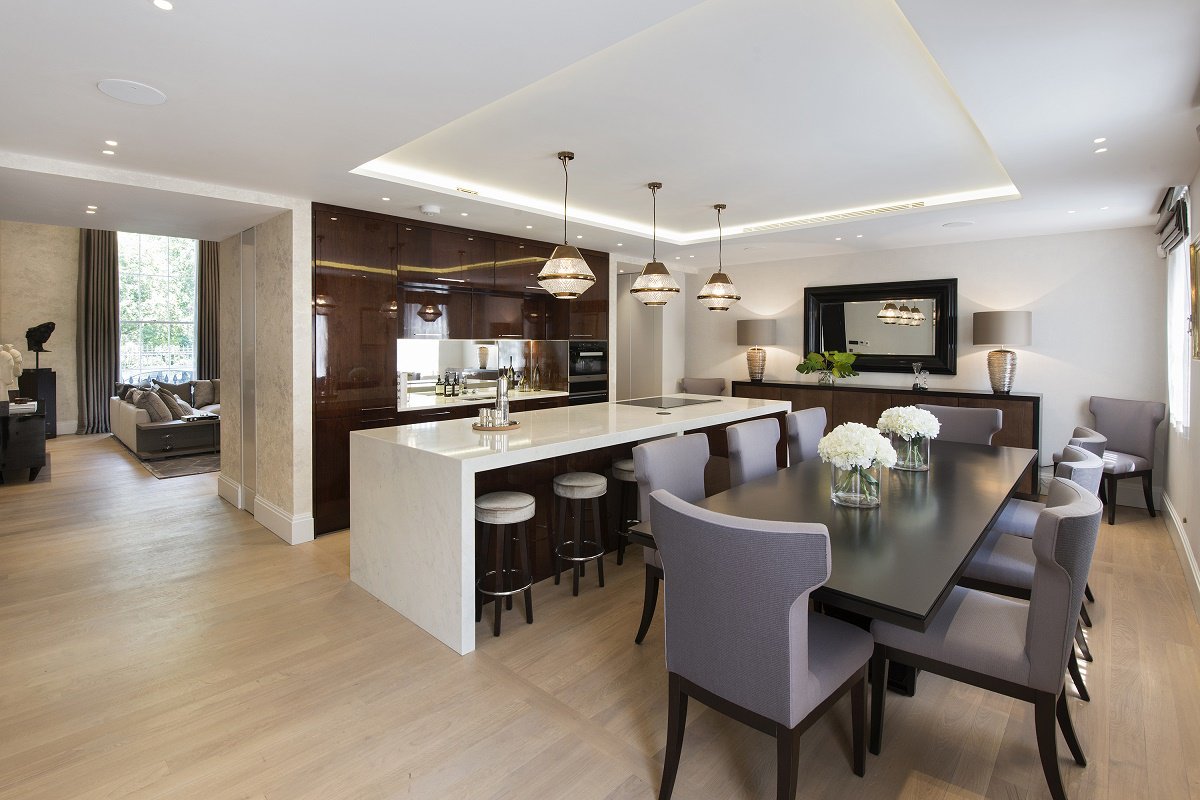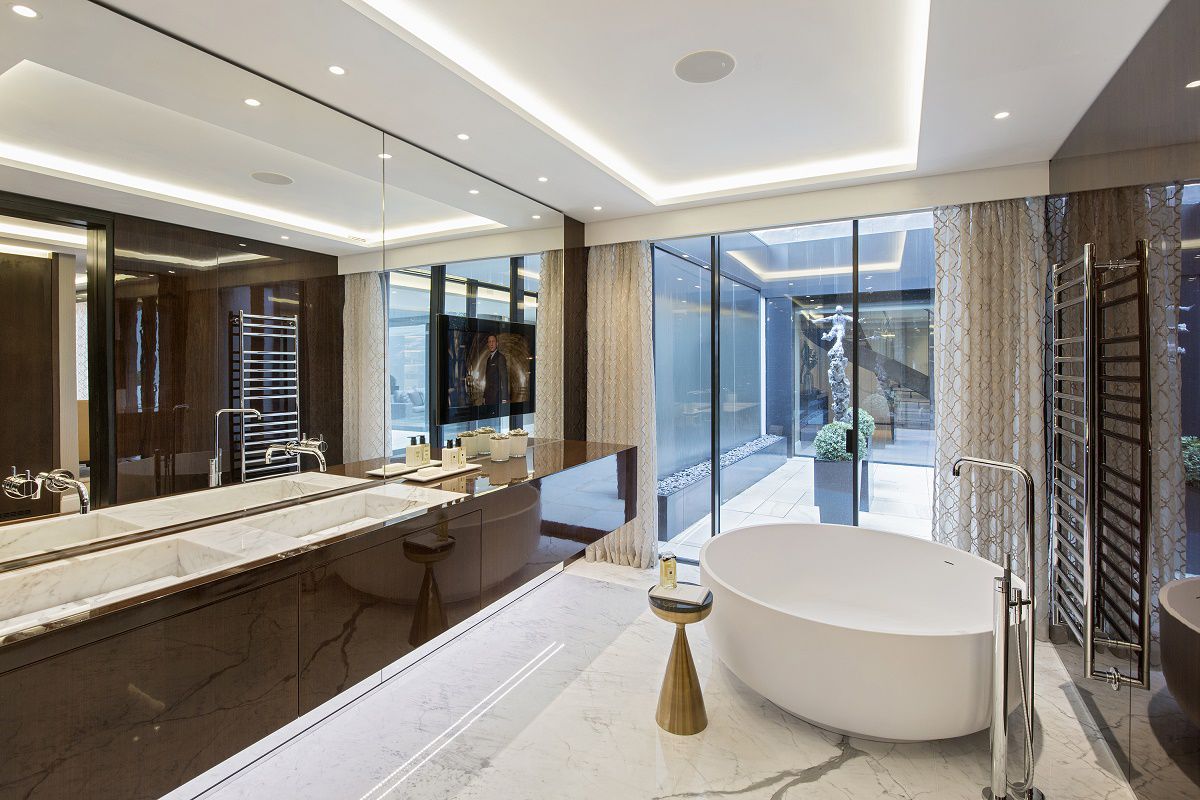 In 2013, Amazon Property purchased The Park Crescent and had the exciting and bold vision to carefully convert and meticulously restore the Royal crescent back into its original role as one of London's most prestigious residential addresses.  Due to the historically important, iconic and rare Nash architecture, the restoration of the Royal crescent has taken several years of careful planning and highly skilled construction and restoration work to materialize.  It has required outstanding craftsmanship, fine attention to detail and materials of the finest quality, sourced from around the world.
Behind the building's retained classical Nash facade, newly built luxury homes have been created which combine illustrious history with large lateral living spaces, generous ceiling heights, and state of the art specification and technology.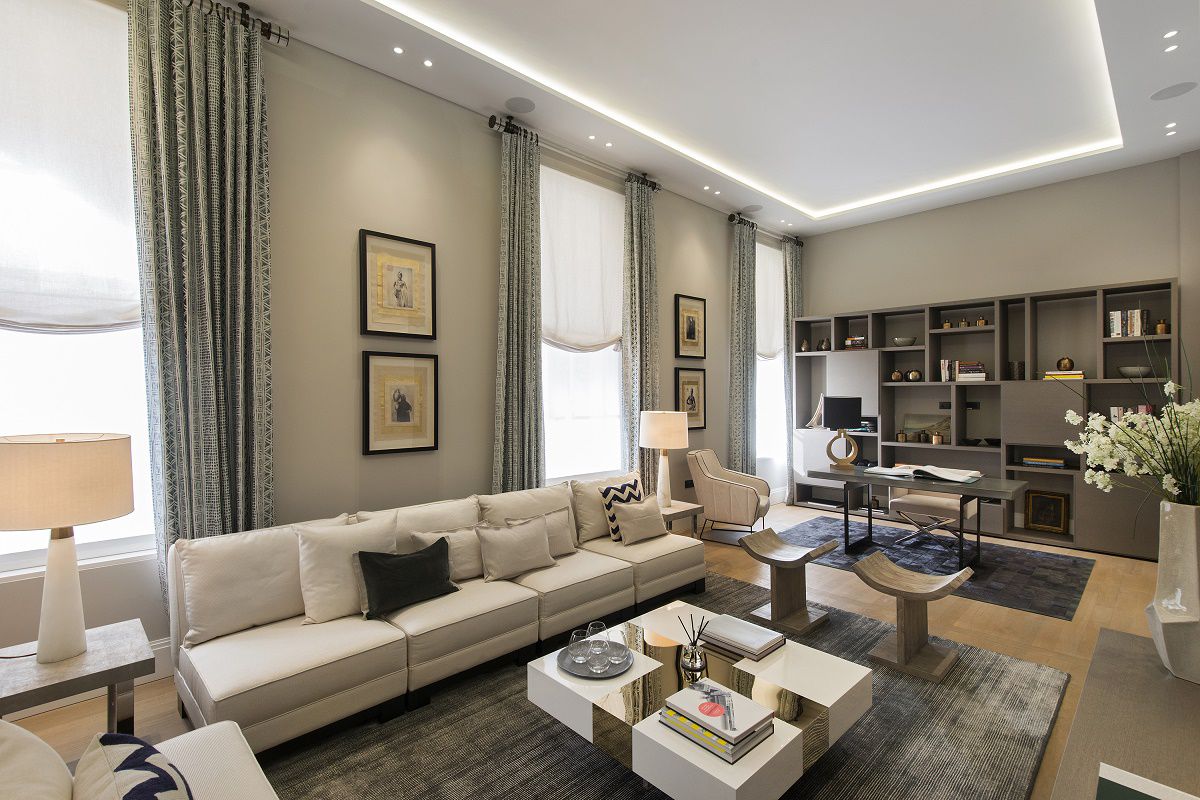 The Luxury Homes created within The Park Crescent each has its own character and distinctive features.  Each home ranges from 1,429 to 4,127 square-feet in size with ceilings up to 12 feet high. Every residence has a spacious double or triple volume reception room overlooking the private gardens and Regent's Park.  Features include full height doors, sash windows, generous ceiling heights and solid Oak flooring laid in bespoke designs.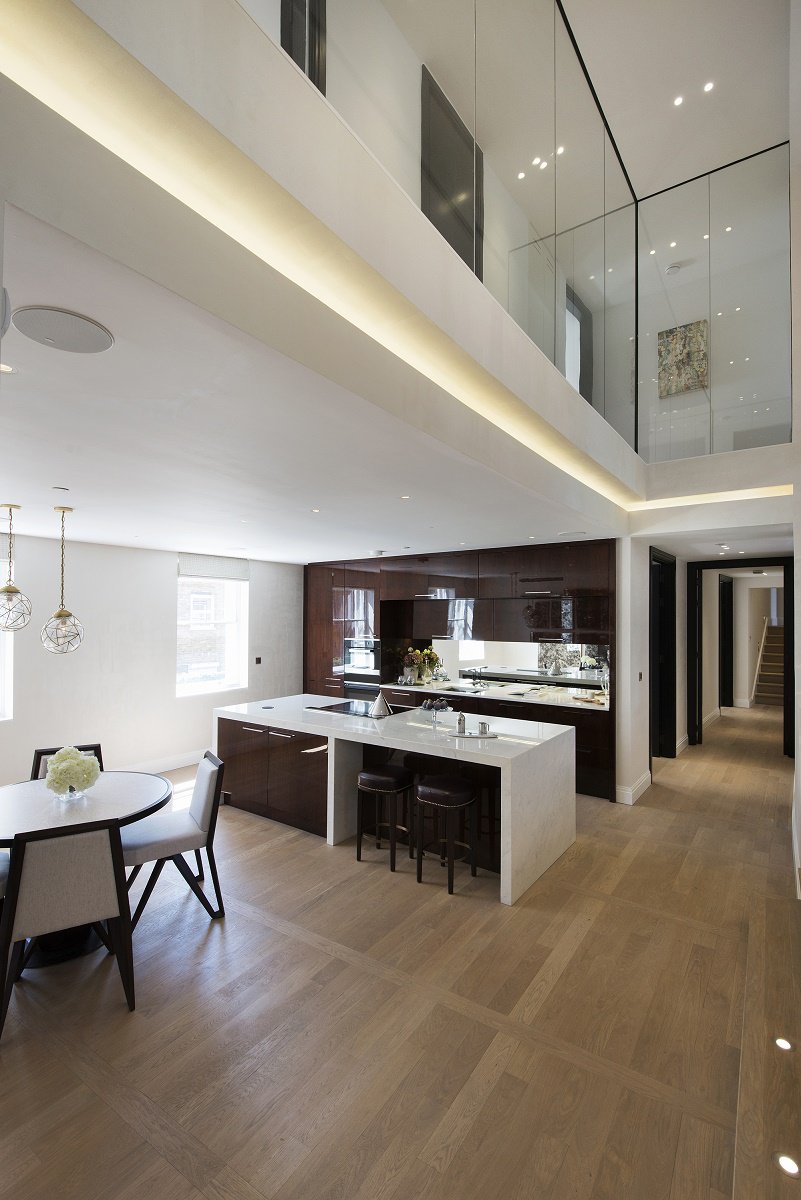 The individually designed kitchens feature Calacatta Michelangelo marble and granite worktops and panels.  The cabinetry is composed of high gloss lacquered Oak with soft close cupboards and drawers.  Each kitchen is equipped with a full range of integrated designer appliances.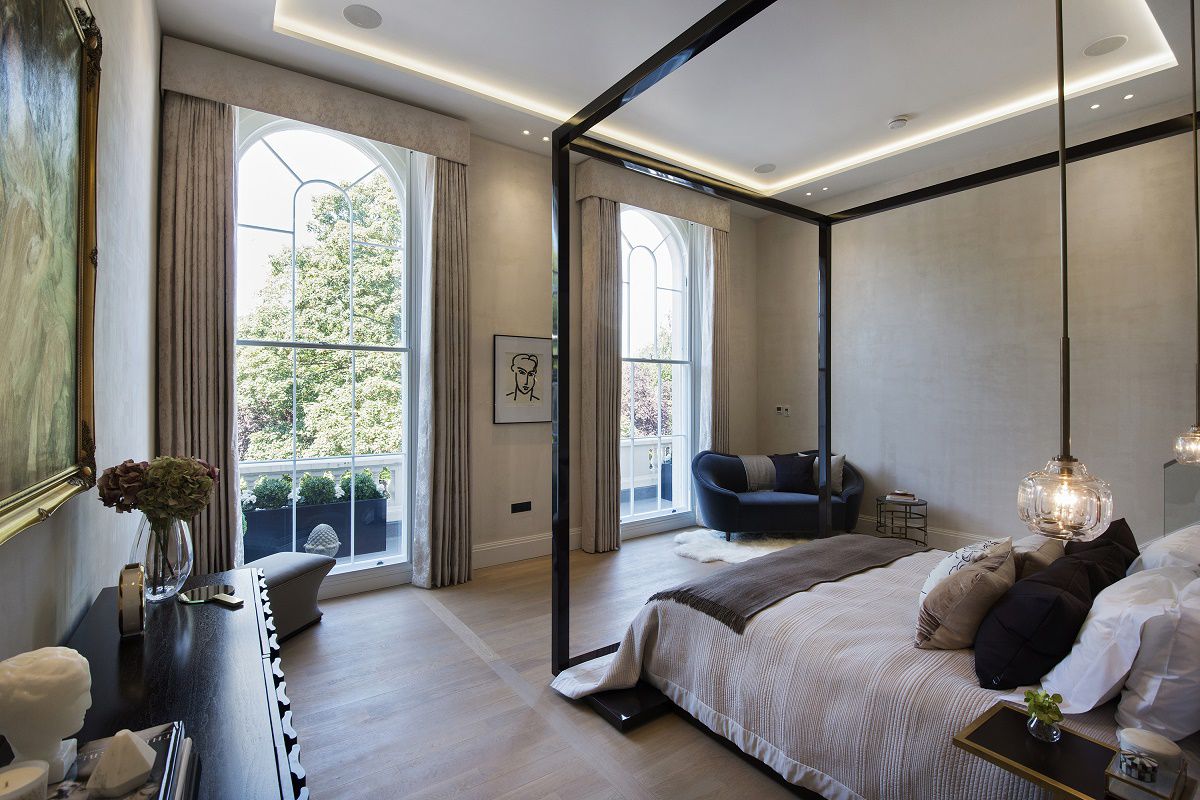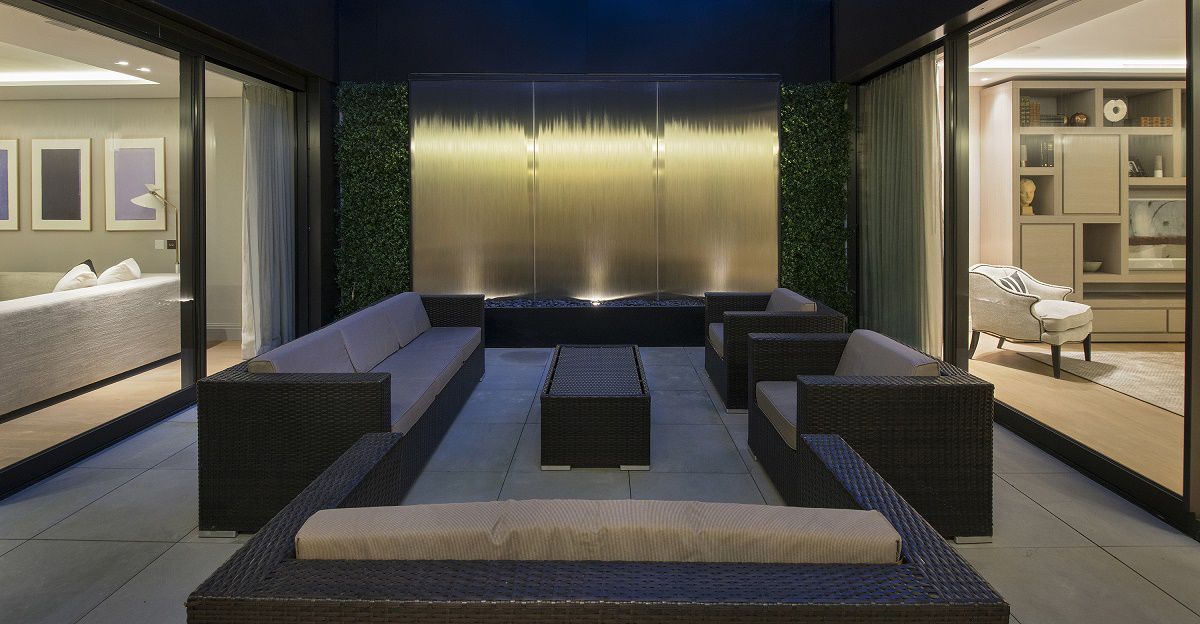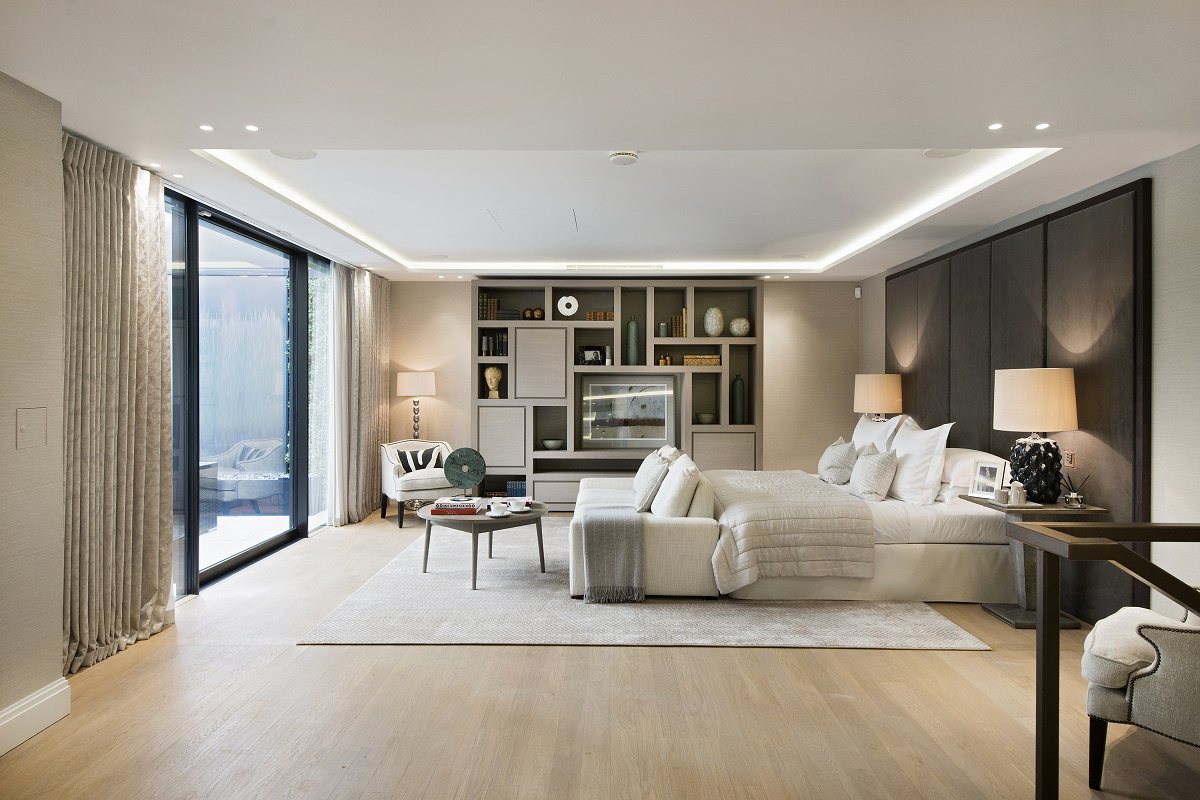 The master bedroom suites all feature spacious interiors.  All include walk-in dressing rooms with bespoke joinery and finishes and luxurious en-suite bathrooms.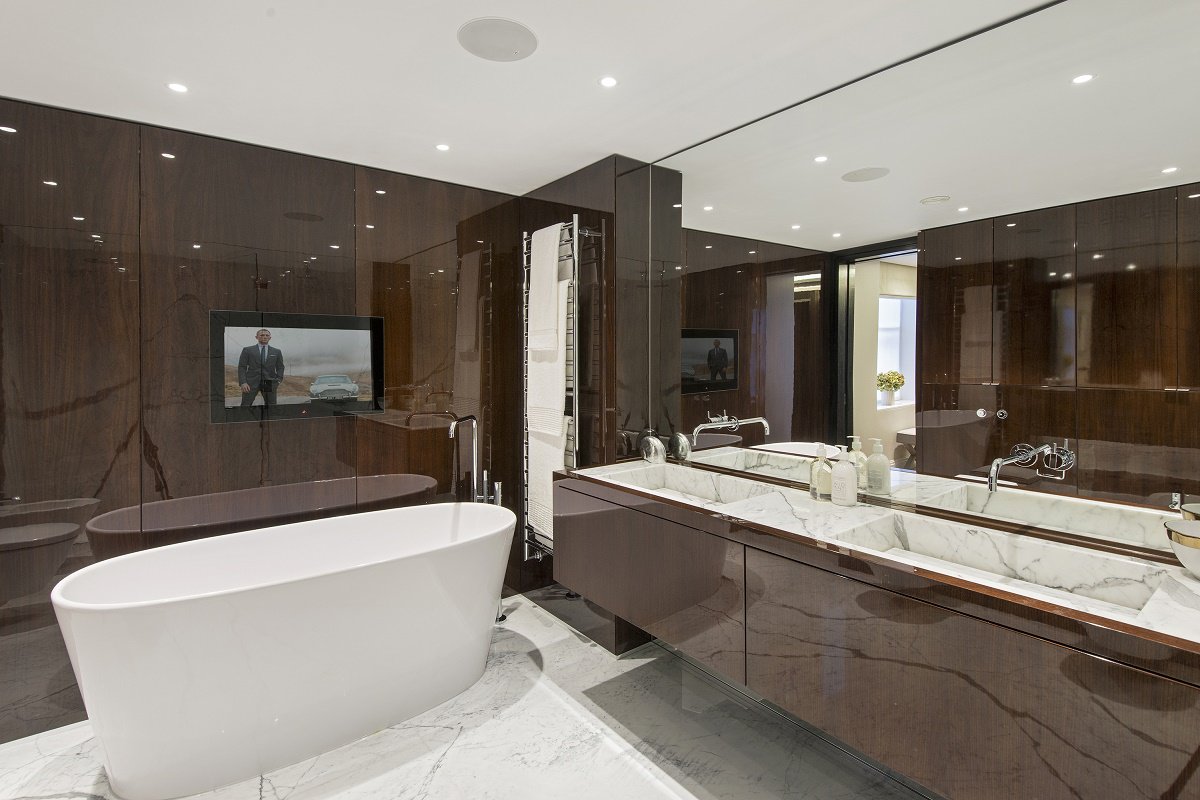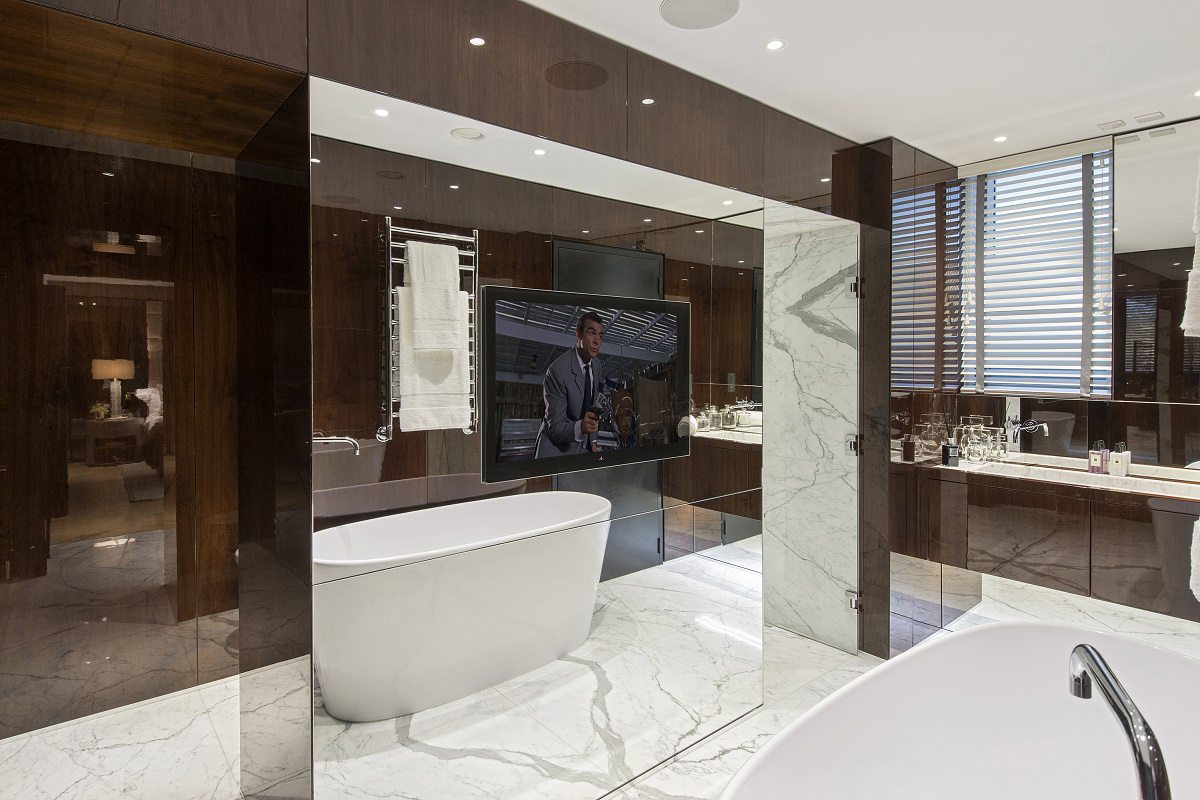 The Master bathrooms created in these luxury homes all feature Calacatta Michelangelo and Maron stone flooring.  The walls shine with lacquered Oak veneer paneling.  Bespoke designed marble double basins pair with fitted mirrored cabinets.  There are free standing sculptural baths for soaking, as well as spacious walk-in marble showers.  Designer faucets and polished chrome heated towel rails complete the look.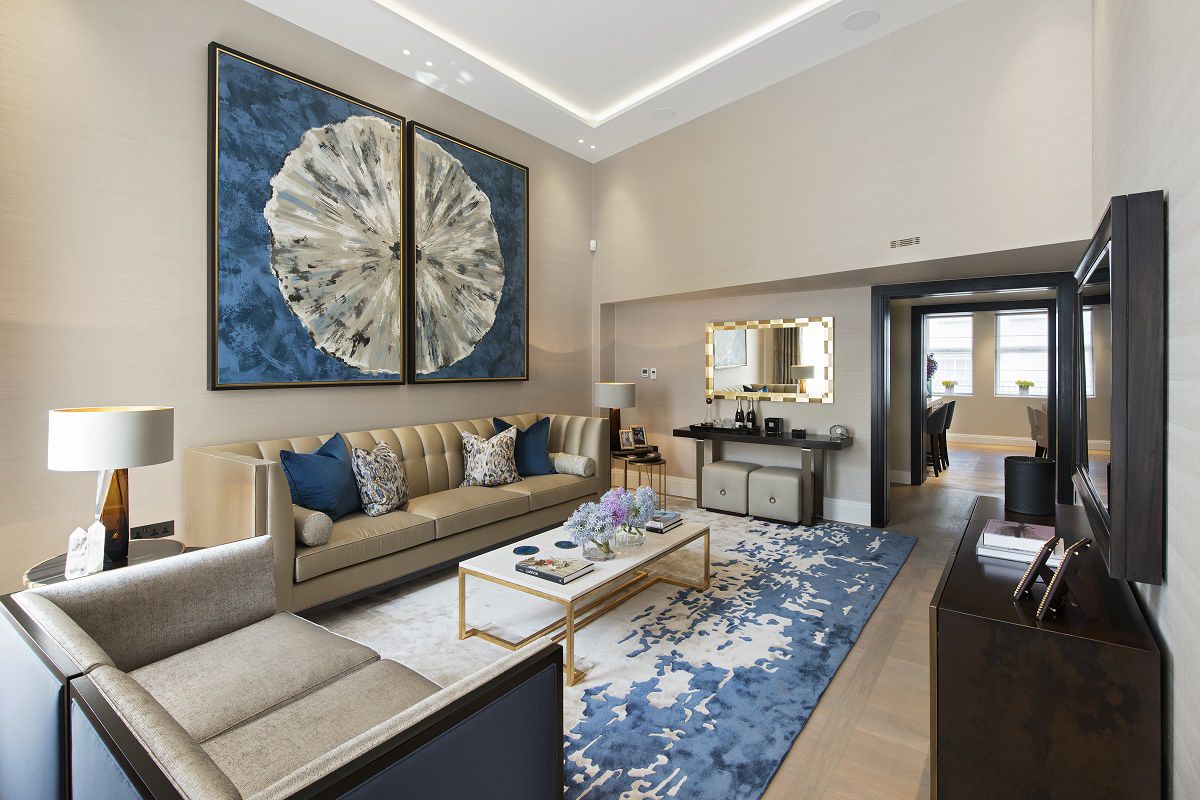 Additional features include coffered ceilings with concealed lighting, under floor heating and comfort cooling, state-of-the-art security and Lutron home entertainment systems.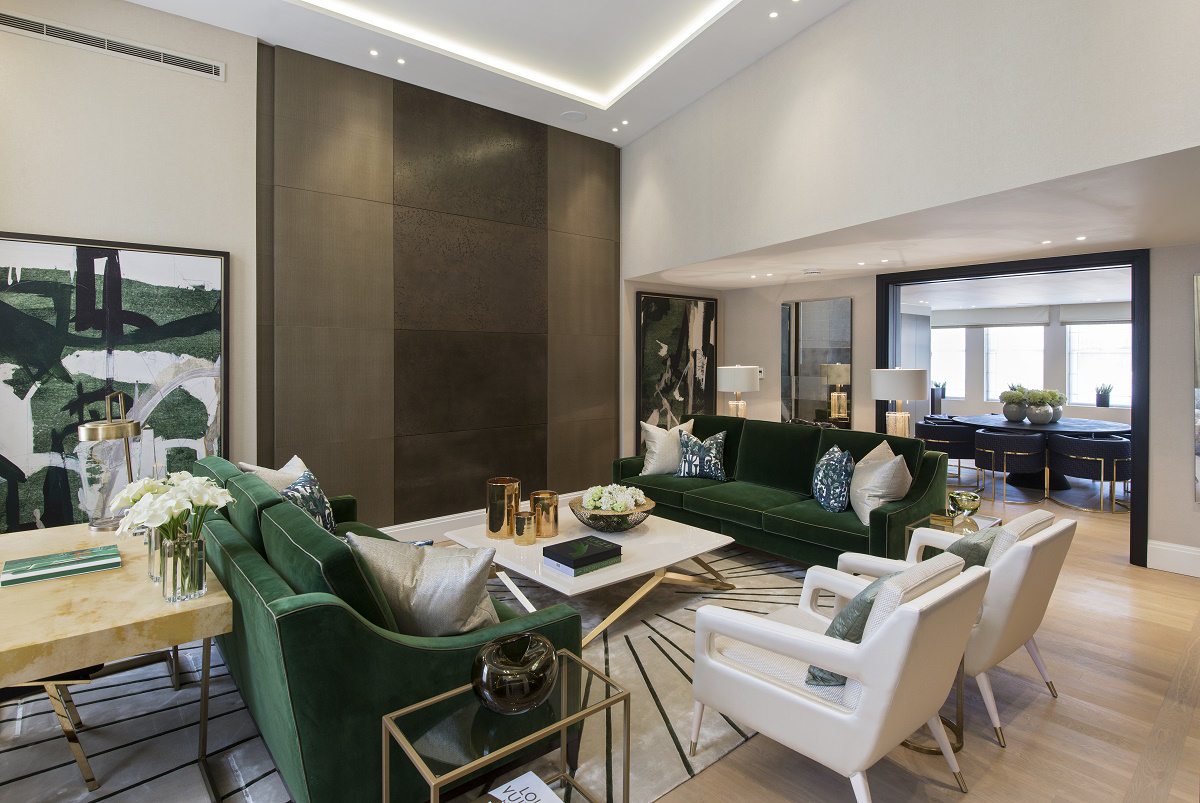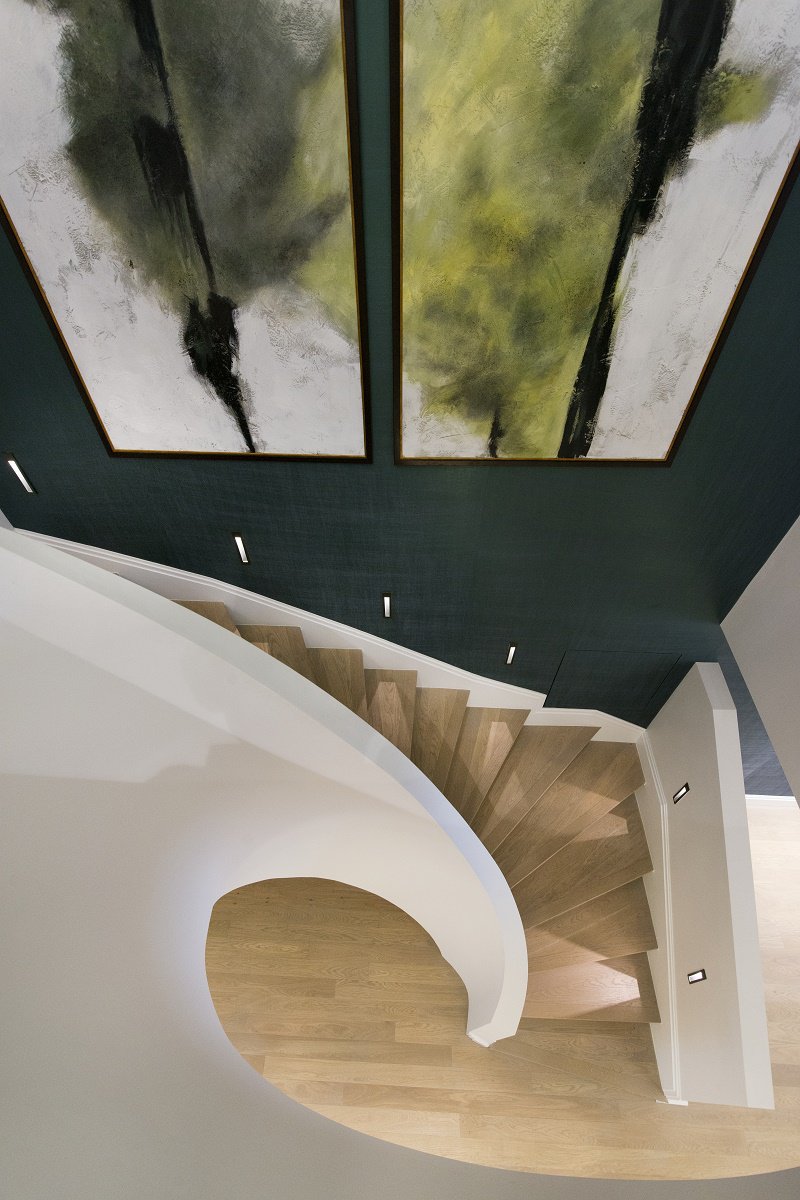 Residents will experience a world class concierge service and benefit from a 24-hour management team.  Just some of the services that will be provided include a full-time doorman, car valet and servicing, restaurant and theater booking, shopping and delivery right to your door and dry cleaning and tailoring.  Daily homeowner conveniences include access to a fleet of professional domestic staff providing services such as housekeeping, butler service, chauffeur, and maintenance staff on hand 24/7.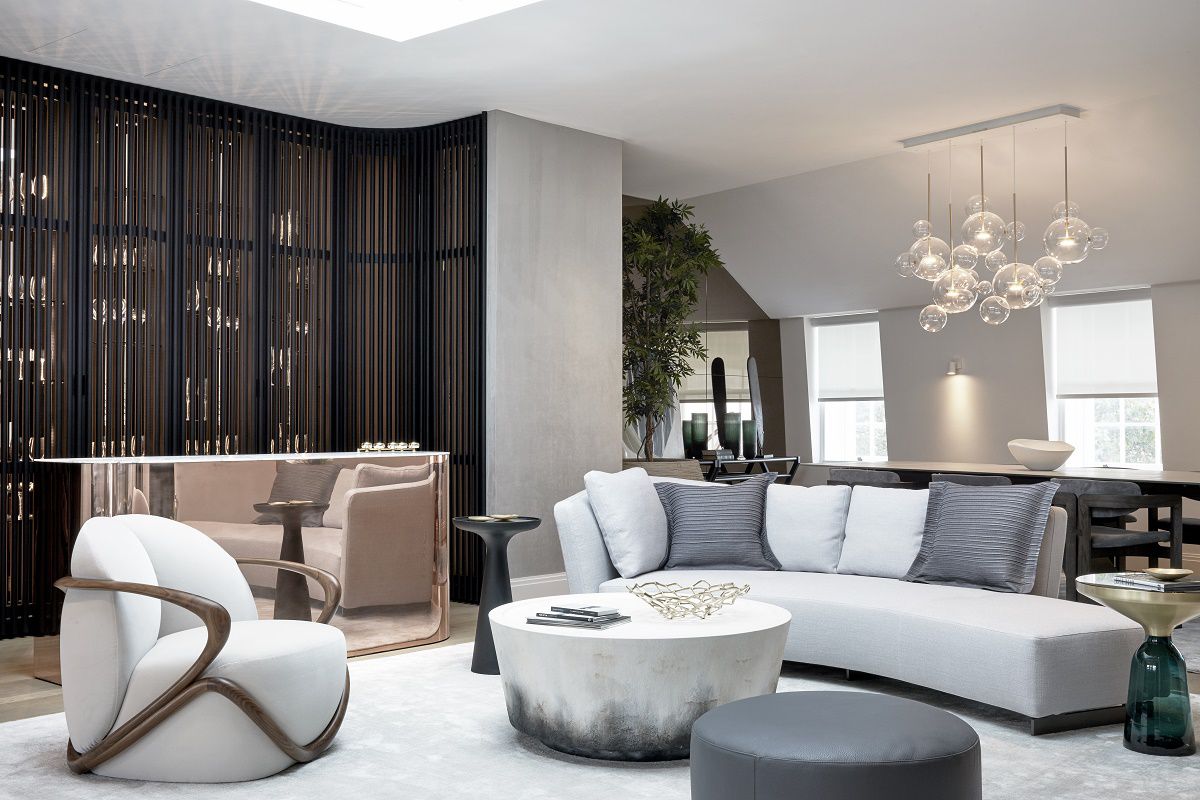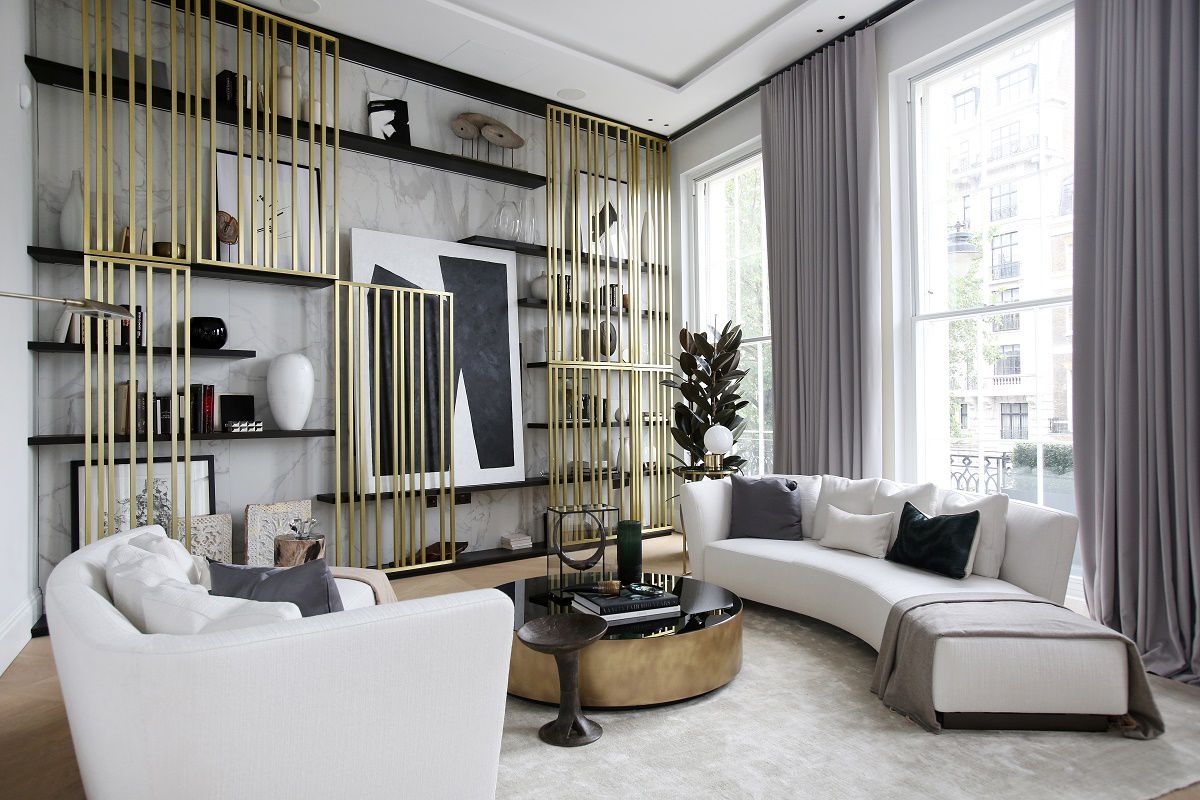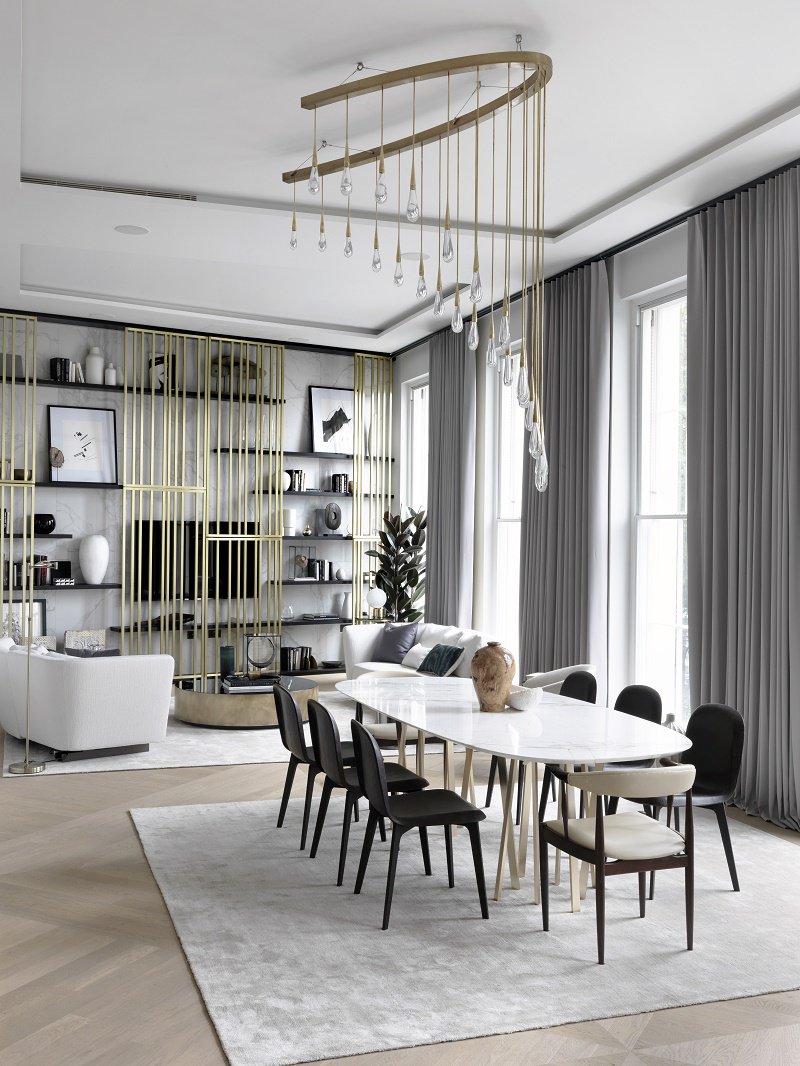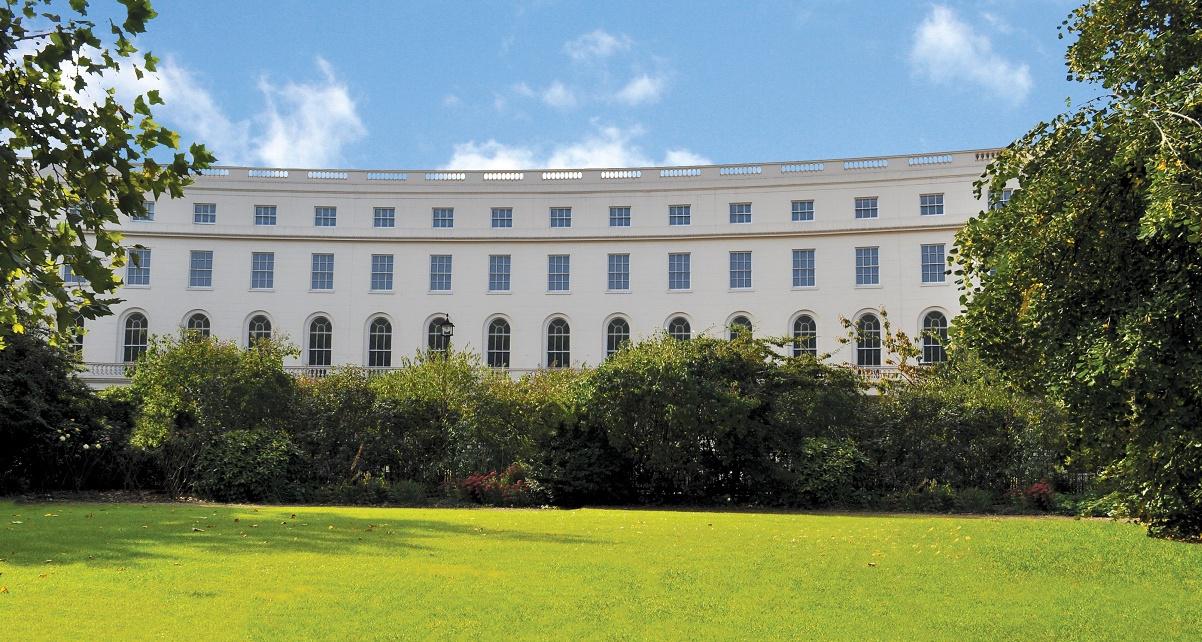 Residents will have direct views over and access to their own eight acres of magnificent gardens.  Park Square and Park Crescent Gardens form two of the grandest gardens in central London.  The sweeping lawns laid out between 1811 and 1827, echo the design of the gardens of Buckingham Palace.  The extensive grounds include gravel pathways, loggias, plantings and summer tennis courts.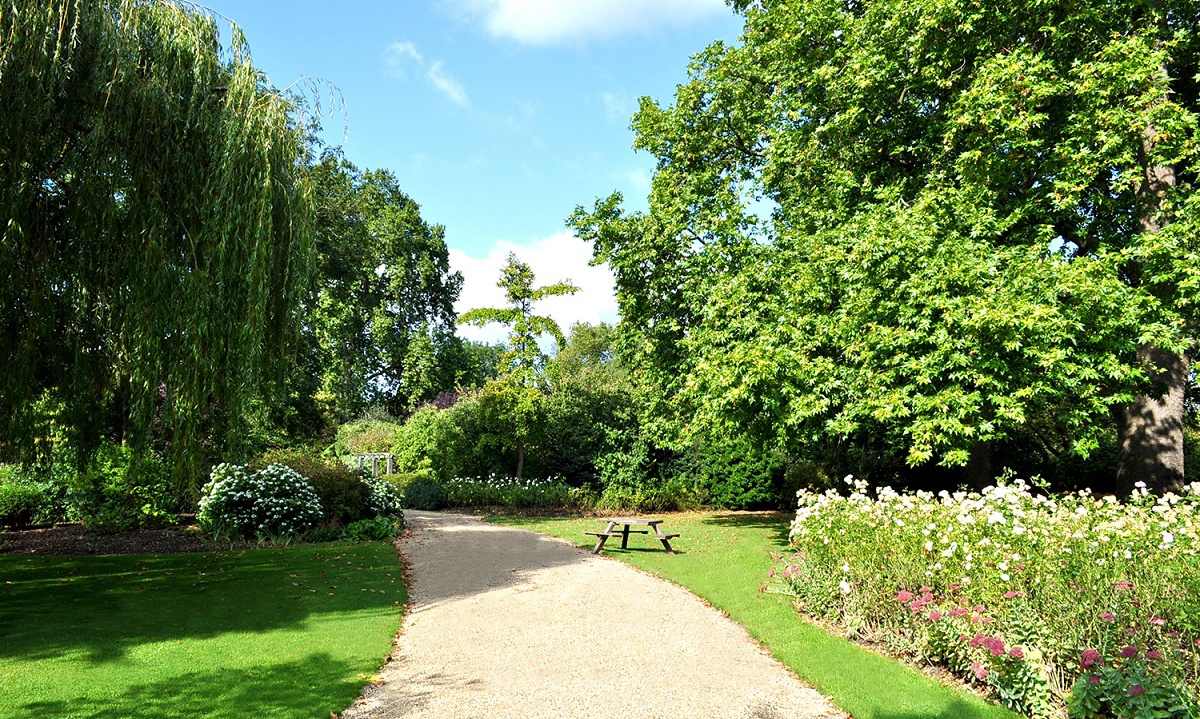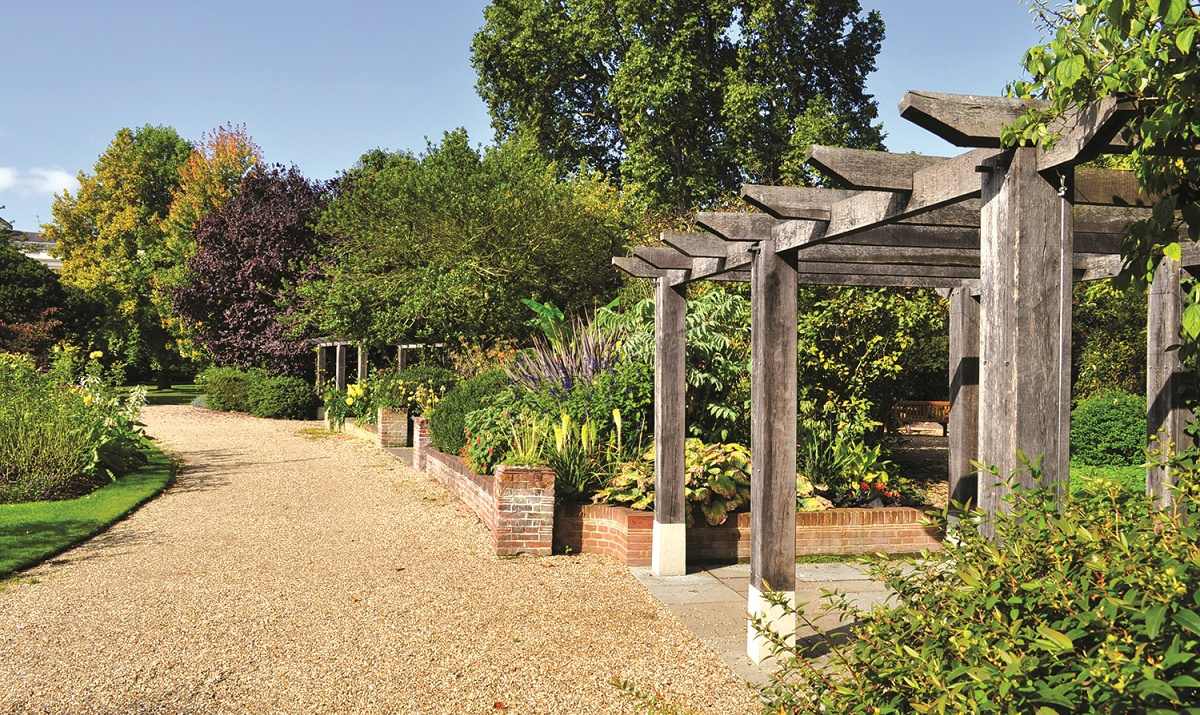 The first phase release of The Park Crescent successfully sold, and now this highly anticipated project is complete.  Amazon Property has scheduled the main launch in October to coincide with the world-renowned Frieze London Art Exhibition.  Guests will attend a VIP launch in a specially built glass pavilion in the gardens on the 6th of October.
A newly designed show residence completed by luxury design house 1508 London serves as the centerpiece of the launch.  The launch will also showcase other unseen luxury homes completed by design houses Oliver Burns, DH Liberty and Taylor Howes.  These residences will showcase artwork by artist including Marc Chagall, Joan Miro, Salvador Dali, Andy Warhol, David Hockney, Damien Hurst and Marc Quinn and form a 'mini-Frieze' showcase for the development.  Visitors will have the opportunity to be the first to see the quality, unrivaled lateral living space and sweeping park views provided by these newly finished luxury homes.
Charles Gourgey, Director at Amazon Property said: "Luxury property is always defined by its provenance, uniqueness, and location.  London has many streets, and a small collection of squares yet it has only one Royal crescent: The Park Crescent.  This absolute rarity combined with the exacting quality of the residences sets this development clearly apart from any other and positions it as one of London's finest residential developments."
Many of these new luxury homes created in The Park Crescent have already sold.  Those remaining are available for immediate occupation.
The development borders the beautiful Regents Park with all the delights it has to offer. This includes a boating lake, open-air theater, and music entertainment. Park Crescent East enjoys an unparalleled location with the Royal Park to the north and the shopping facilities of Regent Street and Oxford Street to the South. Positioned at the northern end of Portland Place, the crescent straddles Marylebone in the west and Fitzrovia to the east.
The Park Crescent Luxury Homes Listing
For further information contact sales agents Knight Frank @ www.knightfrank.co.uk  or Aston Chase @ www.astonchase.com
You can also visit www.theparkcrescent.com
Info and photography provided by www.lawriecornish.com on behalf of Amazon Property.
Amazon Property is an award winning development group with a record of success spanning all sectors of the real estate market. The group mostly deals with the Prime Central London residential market.  The company has a strong reputation for being specialists and influential leaders within their field.
Needless to say, my friend, I do love the London design scene.  I hope you enjoyed today's design inspiration of luxury homes created with Regency architecture and contemporary interiors.
To see more London historic residences transformed for contemporary luxury living be sure to see my post: Lancasters Interior Reinvention.
What did you think?  Let me hear from you all in the comments!
If you have enjoyed today's post, please share it on social media.  We thank you so much for this!
Thank you so much for reading along with me!
Have a great day!! 
Please like us and share: