French Design: Paris Ritz Reopens
The legendary Paris Ritz Hotel has finally reopened its doors after an extensive, 4-year roof to basement renovation.  The glorious hotel is one of the most celebrated and storied in the world and has hosted the world's most elite travelers for over a century.  Located at the heart of Paris' exclusive Place Vendome, it has long been synonymous with French design and opulent excess, and has now been restored to its former glory, and better.  Come, let's take a look at our fine design inspiration for today.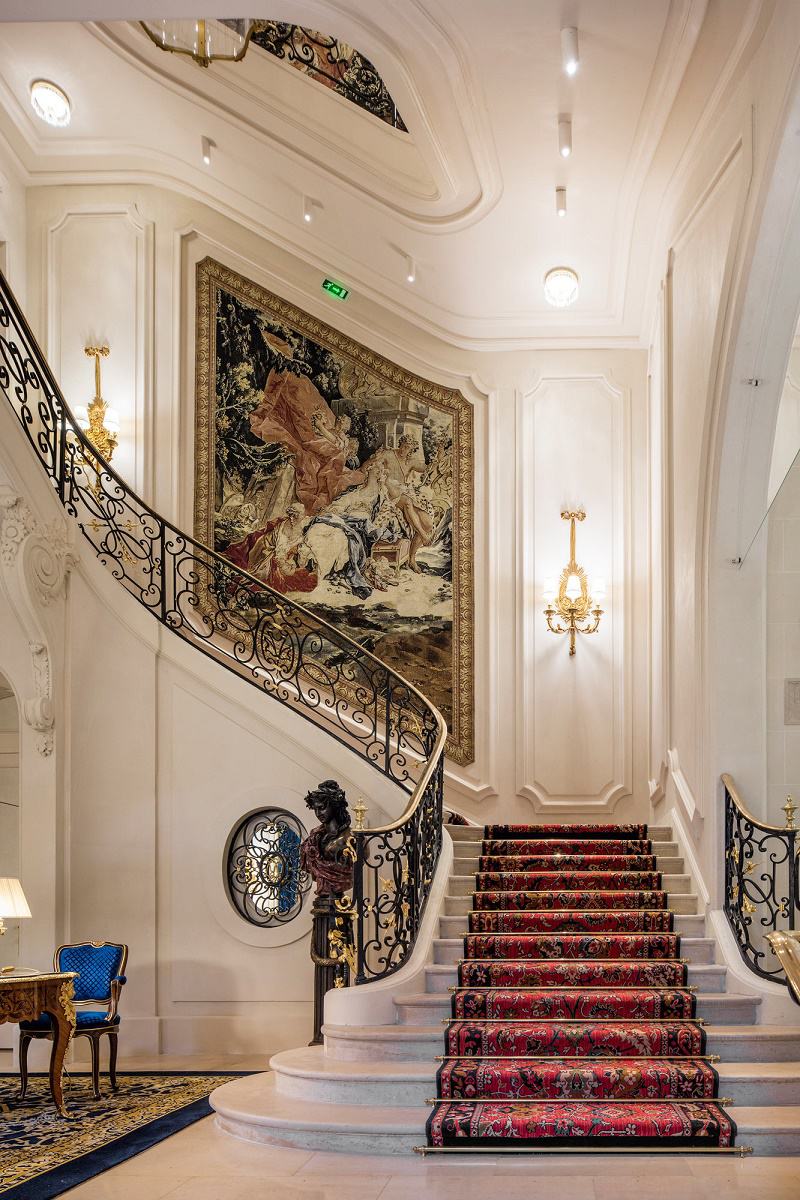 Grand Staircase
Paris Ritz Hotel
The hotel originally opened in 1898 and is housed in a structure dating back to 1705 designed to honor Louis XIV.  It has been discretely modernized to bring it into the 21st century, while maintaining its signature old-world, elegant 18th century French design for which it is so loved.  The renovations included the necessary; new plumbing, silent air conditioning and heating, internet, automation and the like, all integrated as seamlessly as possible.  Aesthetically speaking, the Ritz from before is still the Ritz today, but with a lighter and fresher feel.  Some improvements and additions have been figured in so that you can now get the same conveniences found in the newer hotels but all with respect to the hotels regal grace and splendor.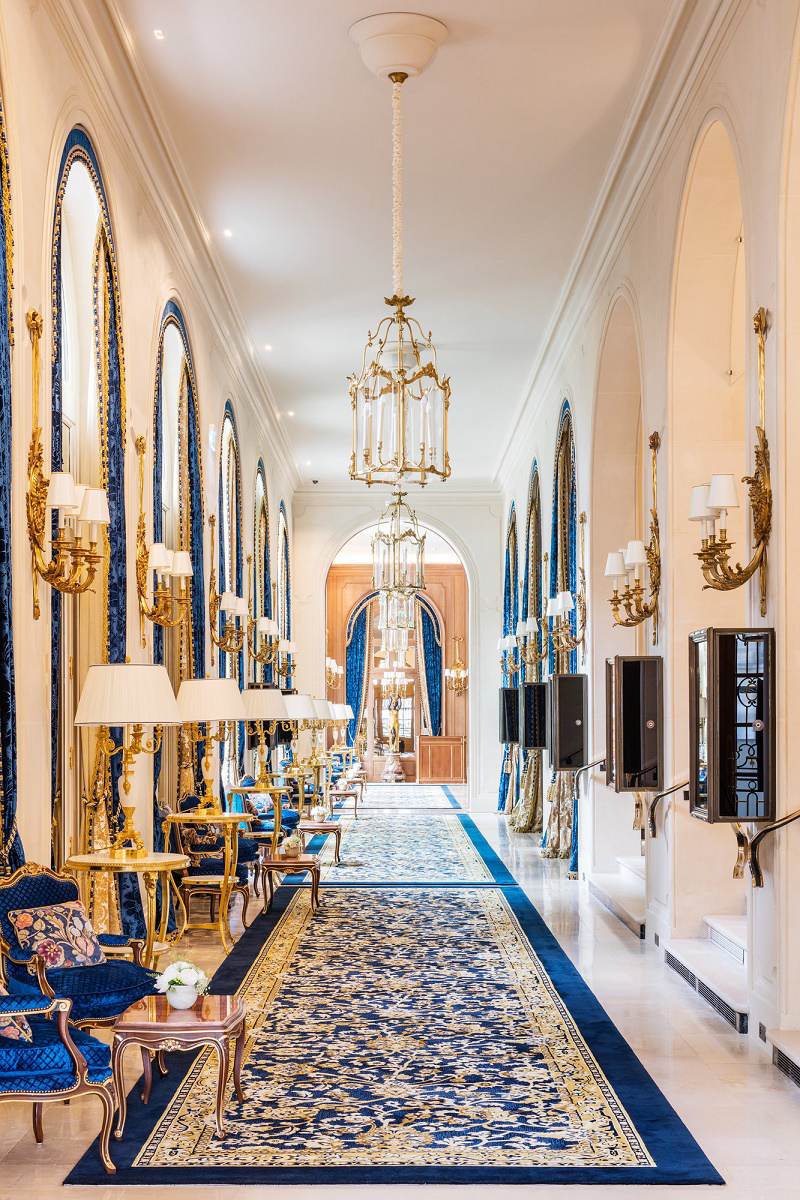 Grand Hall
Initially in 2012, the hotel closed for a two-year renovation, but repeated delays ensued and two became four.  Guests demanded that their beloved Ritz not be destroyed by the renovation.  The last thing anyone wanted was for this treasure to be ruined with a contemporary redesign.  The massive project was led by the New York based French Architect Thierry Despont who was tasked with making sure the complete renovation was barely noticeable.  He assembled 800 stonemasons, woodcarvers, gilders, and upholsterers dedicated to recreating the hotel as it was in the beginning while integrating the improvements in a way that stylistically is in keeping with the original.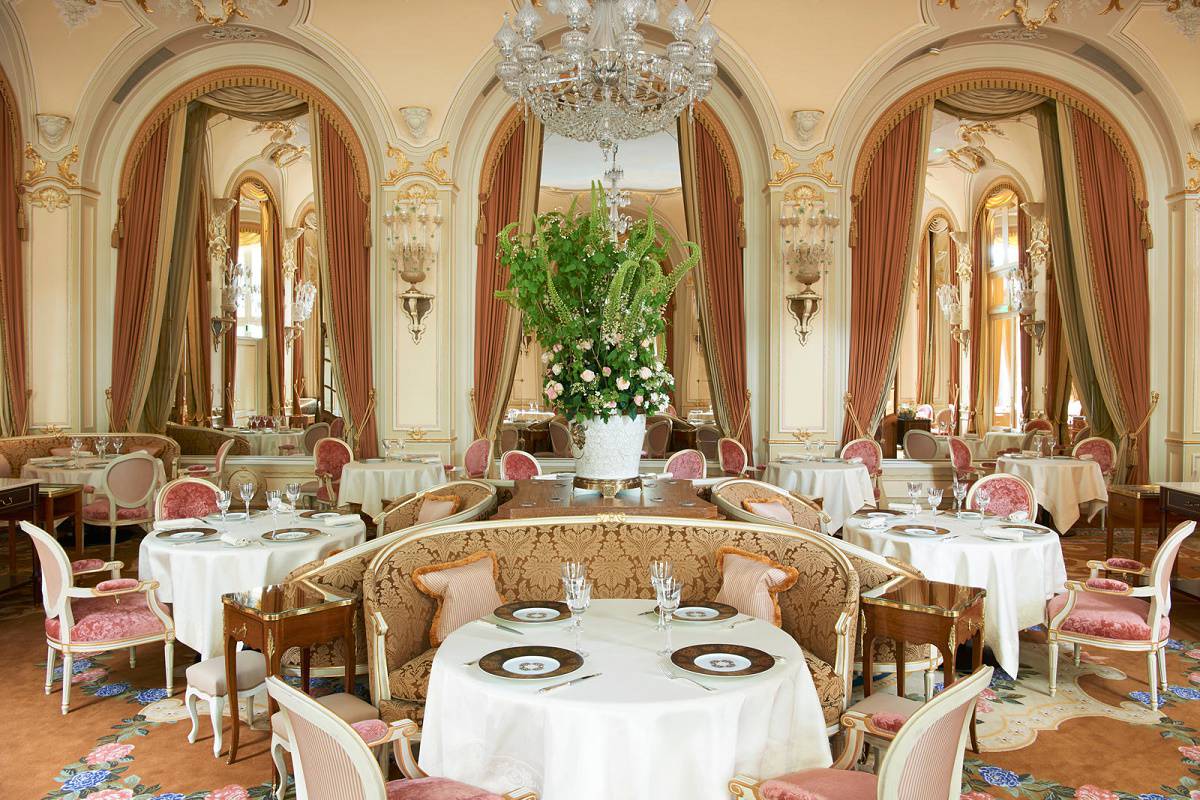 L'espadon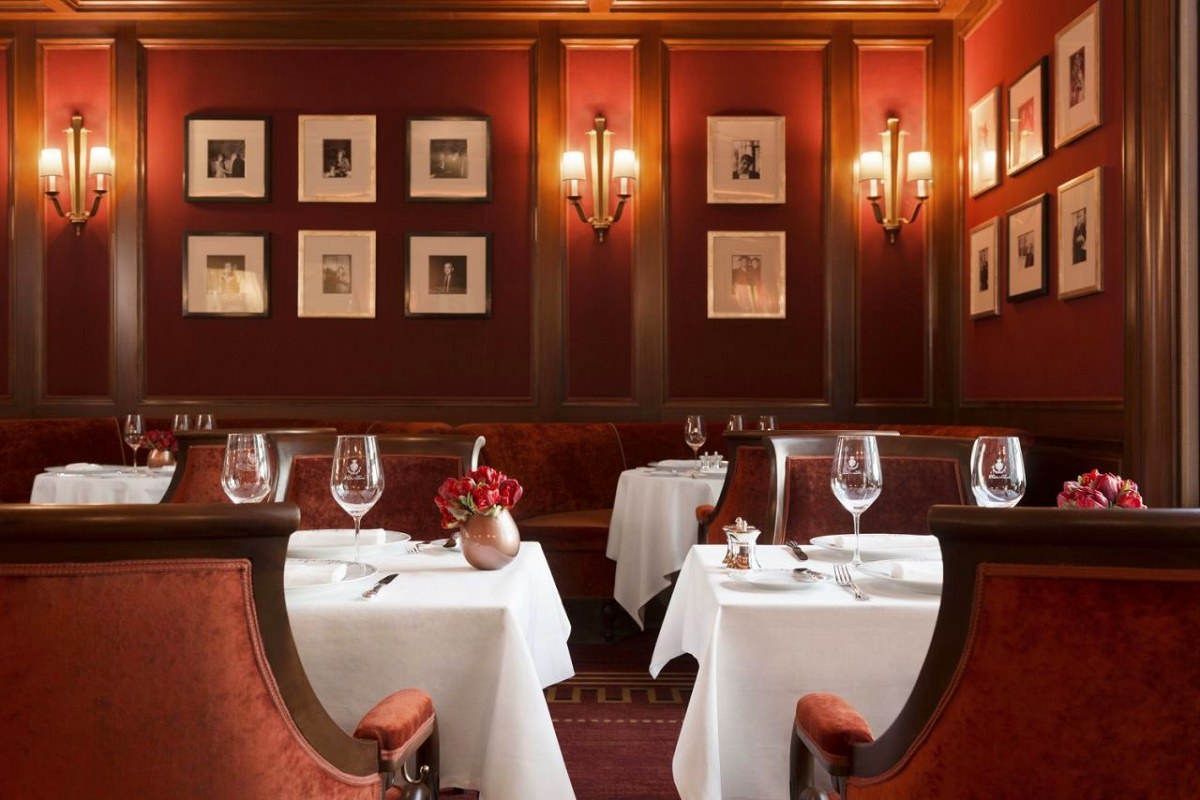 Bar Vendome
The two existing restaurants have been maintained and enhanced.  The French restaurant L'Espadon and the brasserie-style Bar Vendome offer dining in style.  Whatever your wishes or time of day, a table awaits inside or in the garden.  The renovations gave both spaces retractable roofs over their terraces to make them usable all year.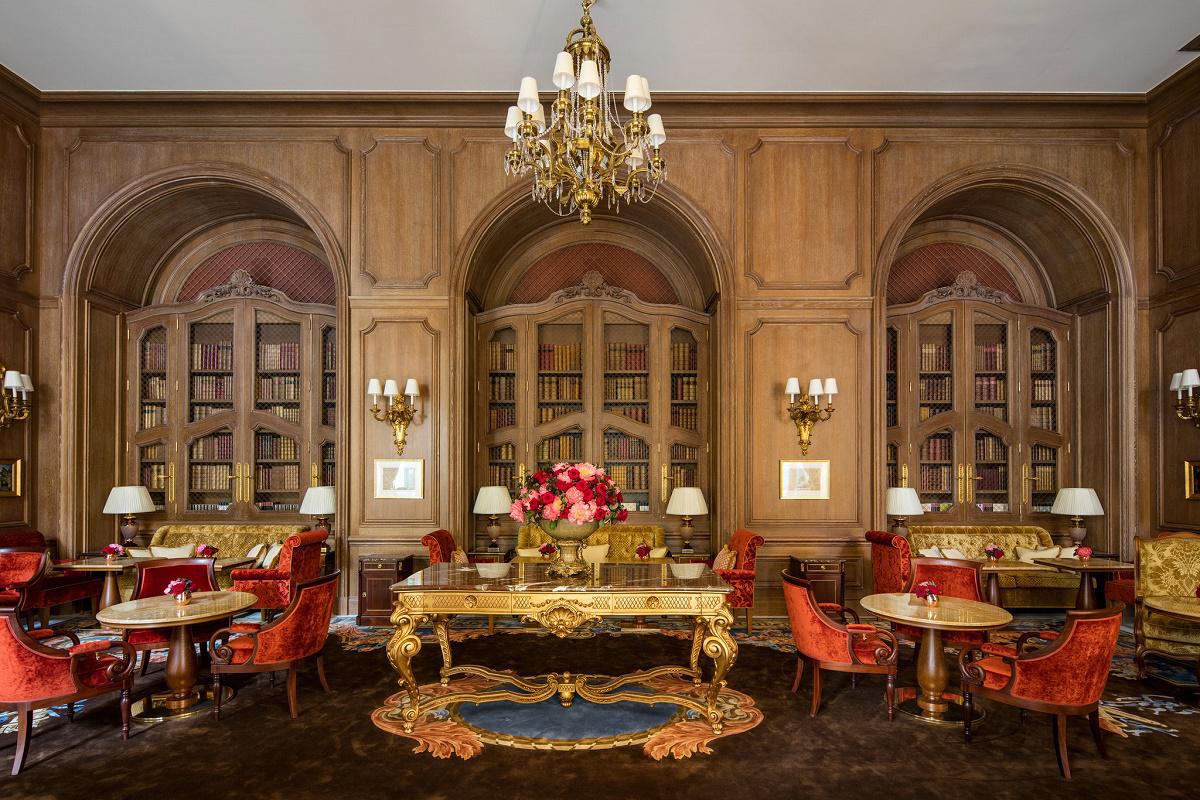 Salon Proust
The Salon Proust was created in honor of one of the hotel's famous fixtures back in the day, French novelist Marcel Proust.  It is a splendid space featuring Oak paneled walls and French design where guests can take their afternoon tea.  One of the new "themed suites" created was also named after him.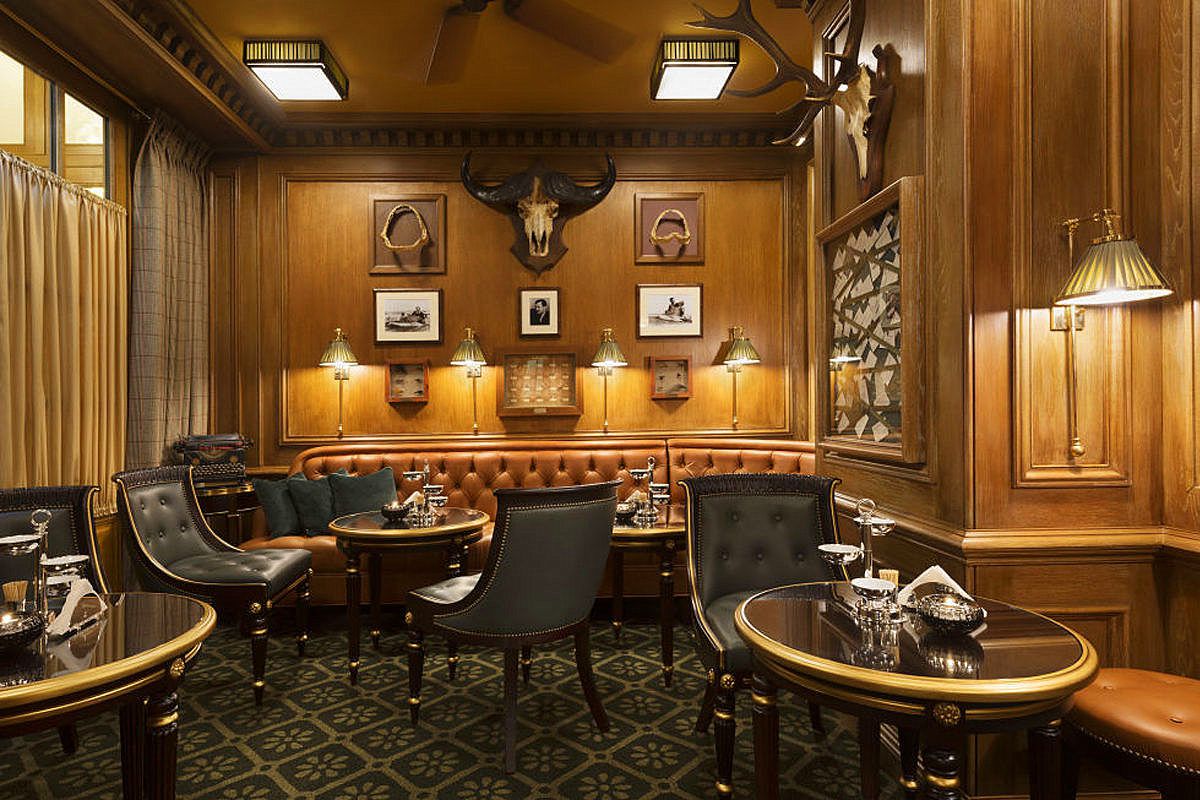 Bar Hemingway
Ritz Bar
The legendary Bar Hemingway, named after the author Ernest Hemingway in 1994, has been maintained as well.  The author made this one of his favorite drinking spots in his day.  Here you can get custom created drinks invented by the head barman who was also here before the renovation.
The Ritz also has two additional bars, The Bar Vendome and The Ritz Bar.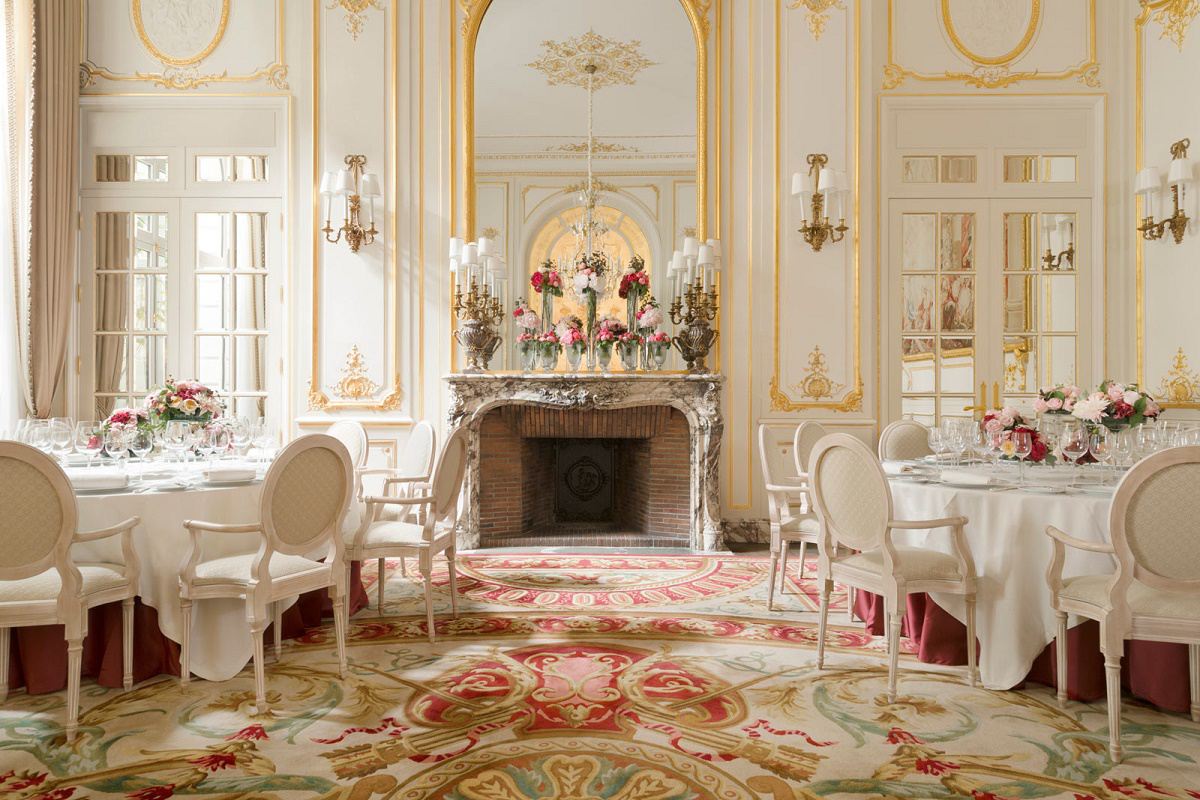 Grand Salon
The hotel has multiple reception rooms available for your special occasions ranging in size with all featuring its signature French design.  Spaces range from intimate to grand, and are equipped with leading edge technology.  Haute Cuisine created by Executive Chef Nicolas Sale, is combined with the discreet, attentive, and professional service of the well-trained staff.
Other additions include the world's first Chanel spa, Chanel au Ritz Paris, which is part of the two-story health club.  There is also an underground ballroom that can accommodate 400 guests as well as a shopping passage linking the two Ritz's buildings, among other things. 
Prestige Suites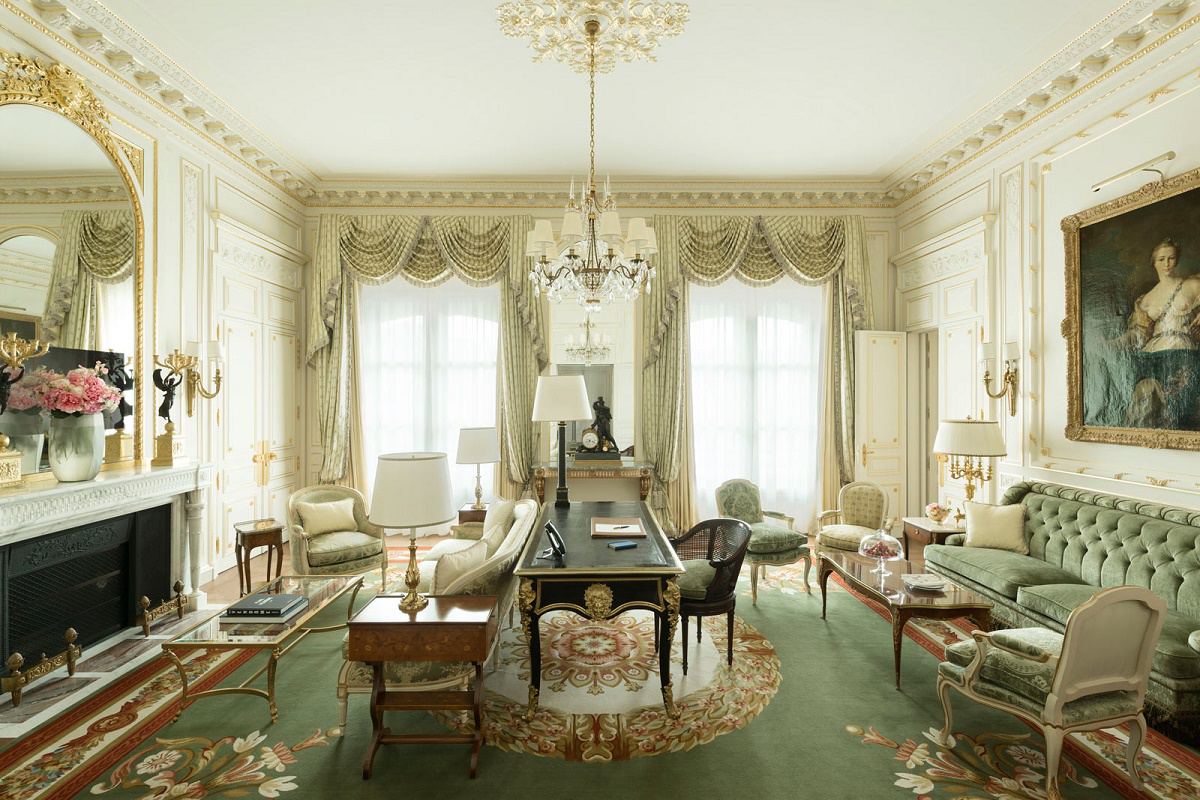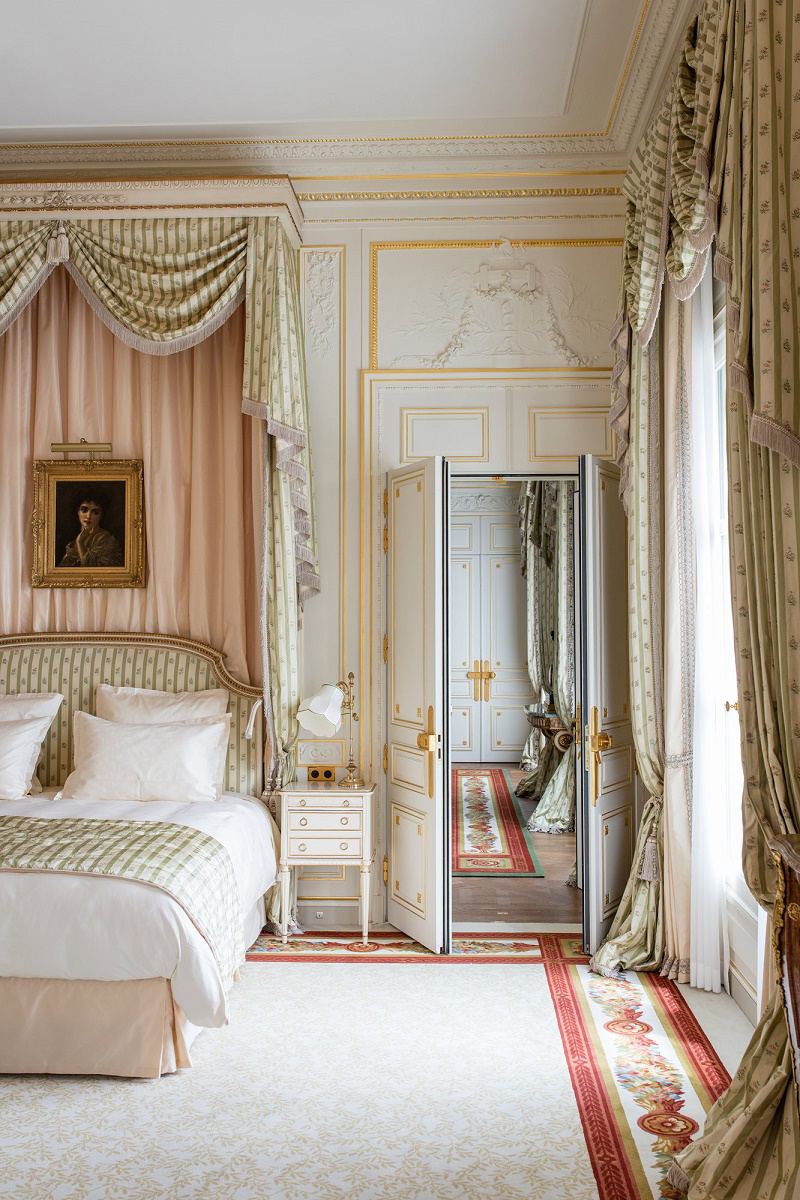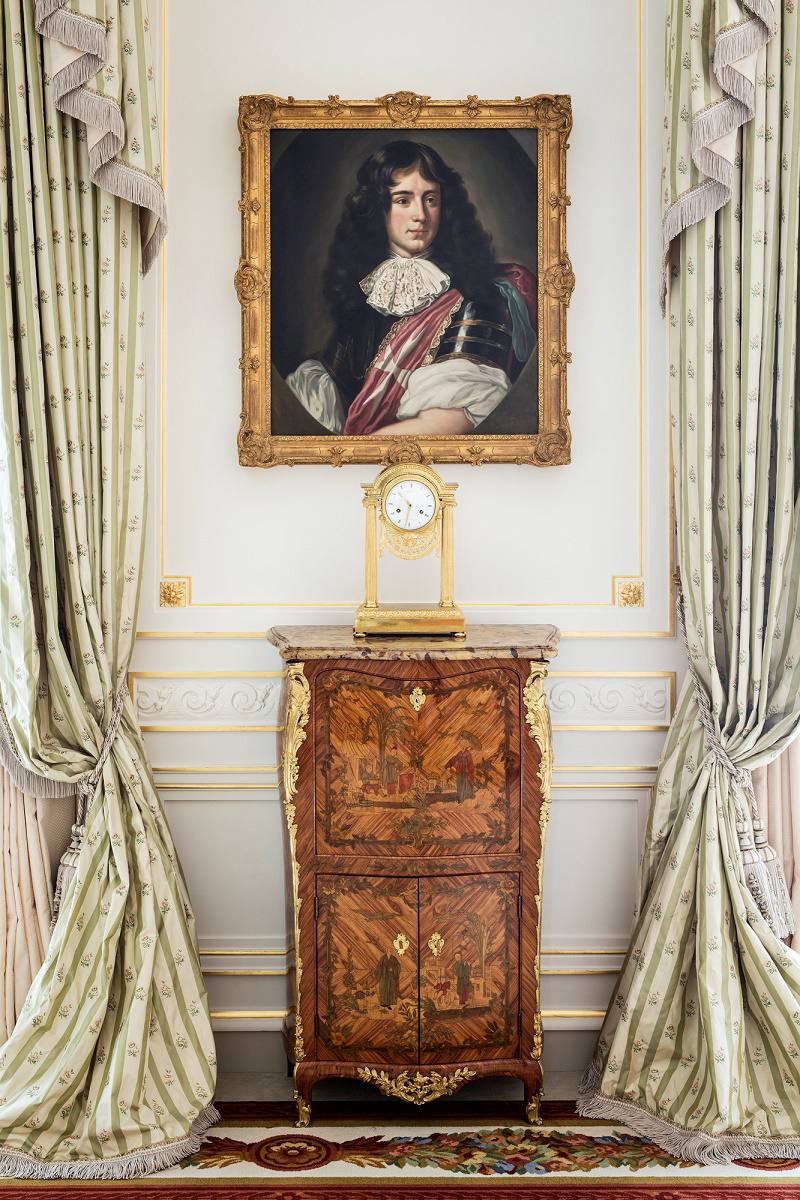 Suite Vendome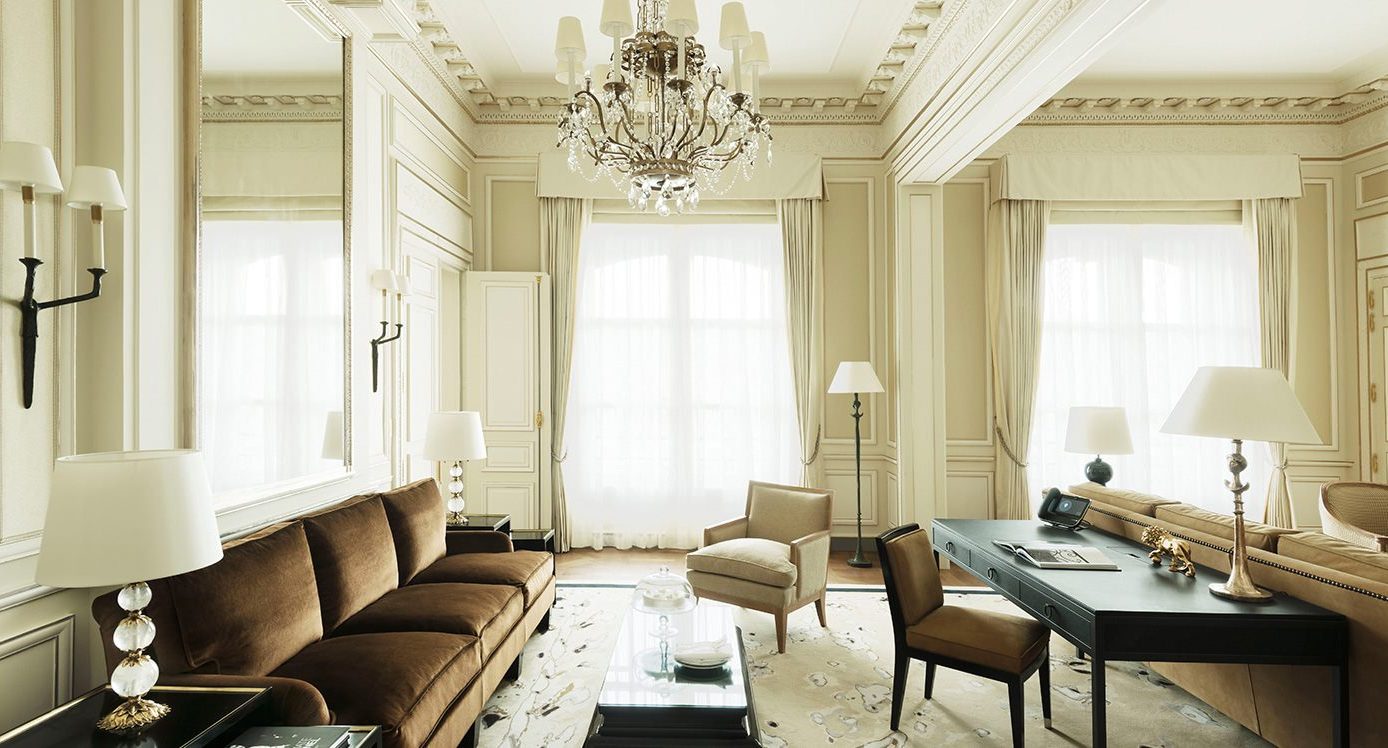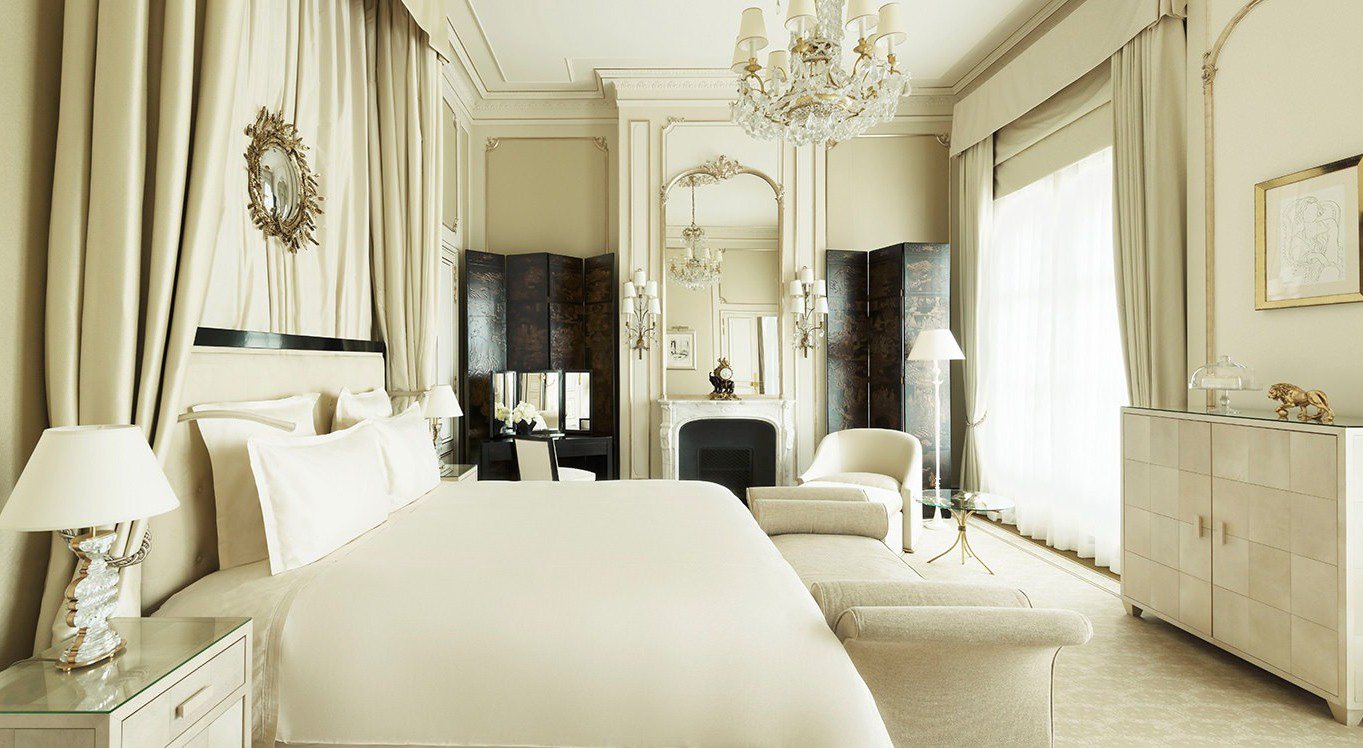 Suite Coco Chanel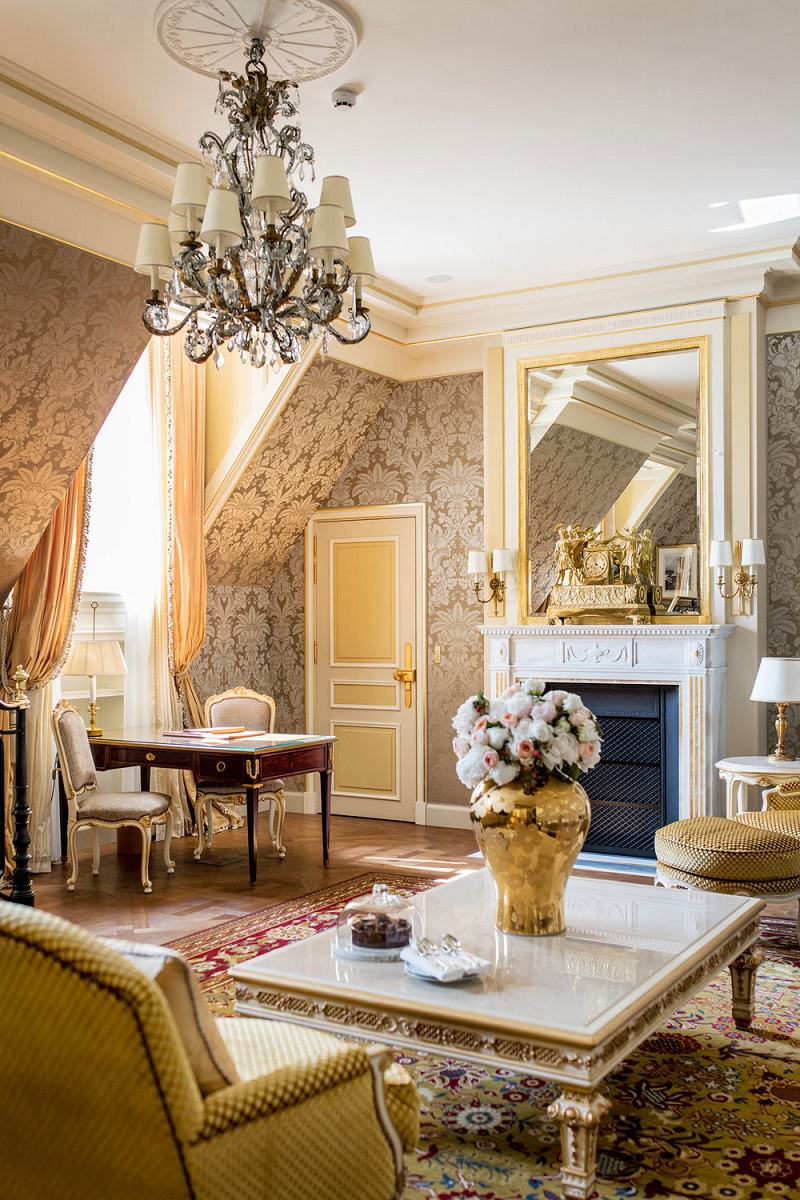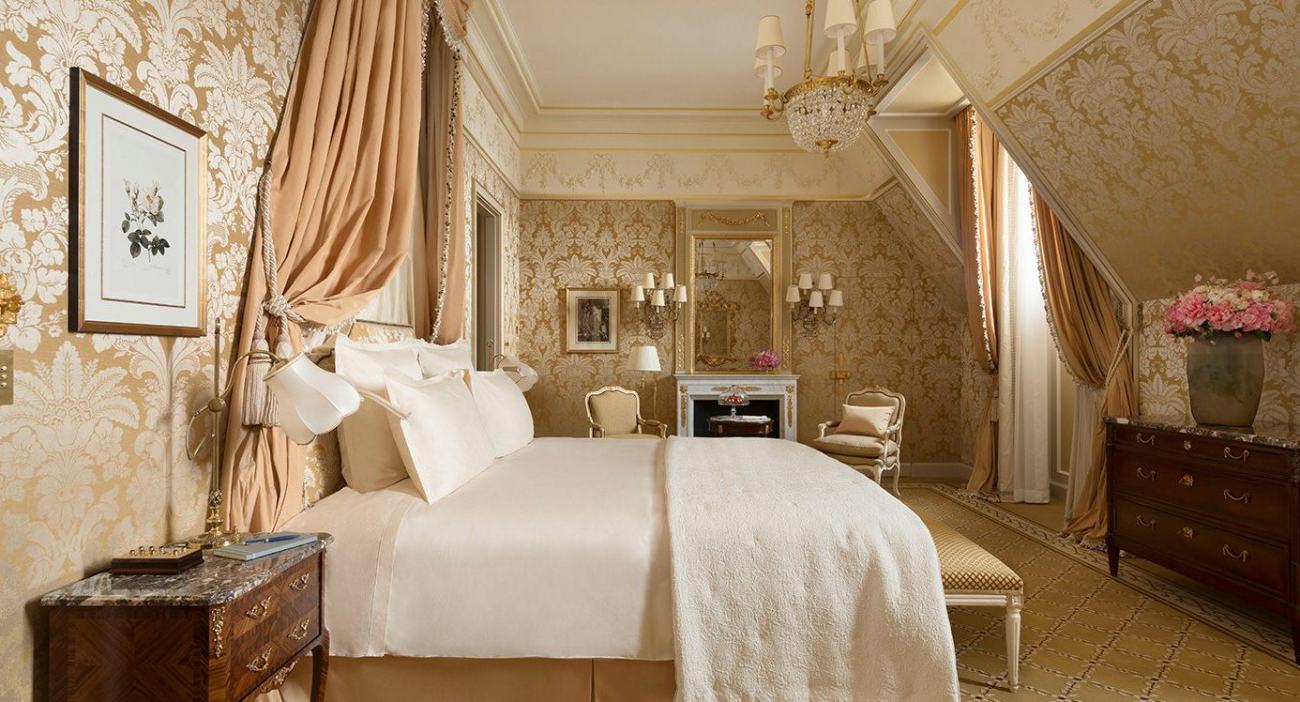 Suite F Scott Fitzgerald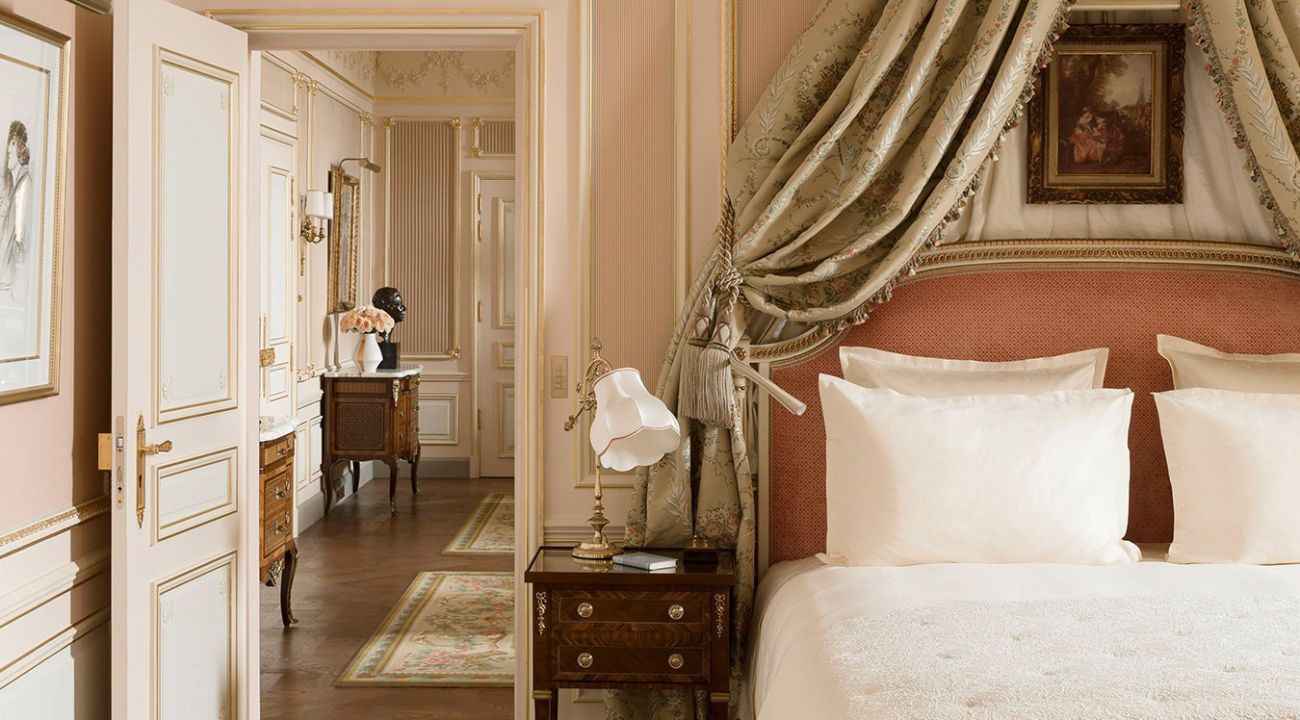 Suite Cesar Ritz
A favorite destination for those with the means from the beginning, the hotel aimed to recreate the signature décors of celebrated guests from the past for its Prestige Suites.  Marcel Proust, Frédéric Chopin, Coco Chanel and the Duke and Duchess of Windsor all chose furnishings that reflected their personality and the hotel has stayed true to the spirit of those styles.  These luxury themed suites all feature a unique décor of absolute sophistication.  In addition, each prestige suite also provides sweeping views over the place Vendôme.
Suites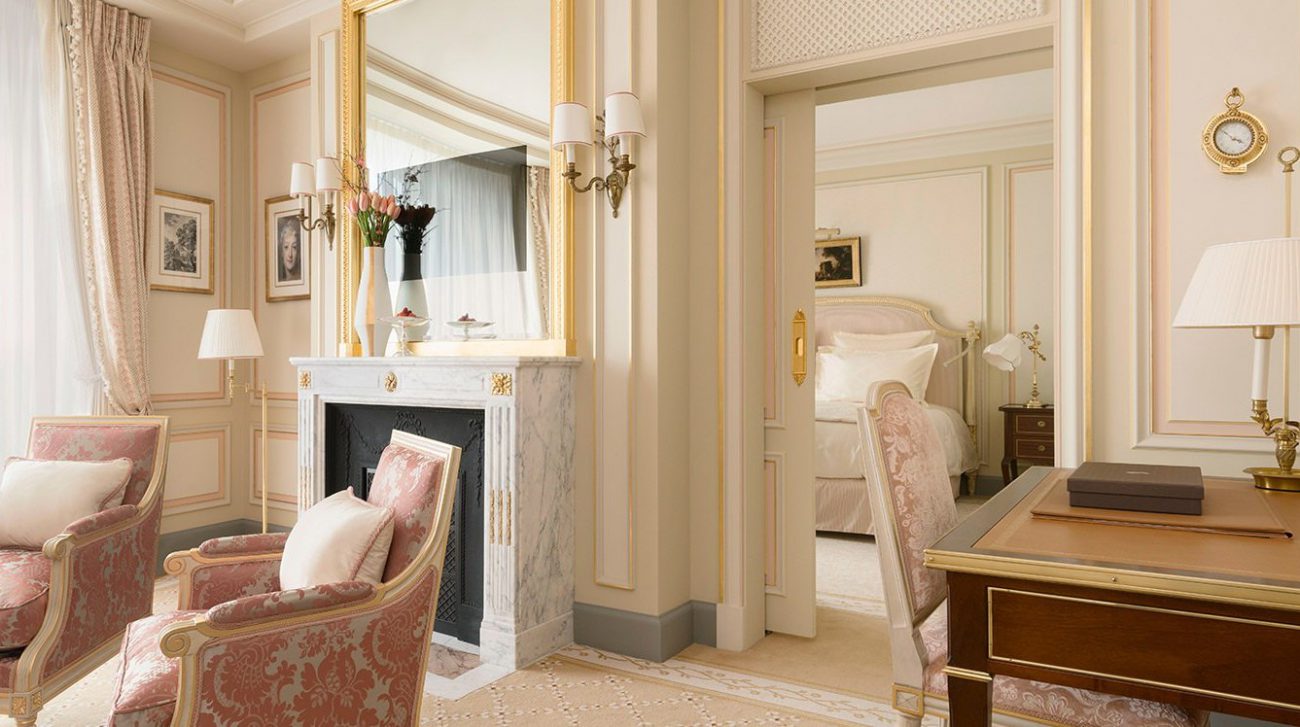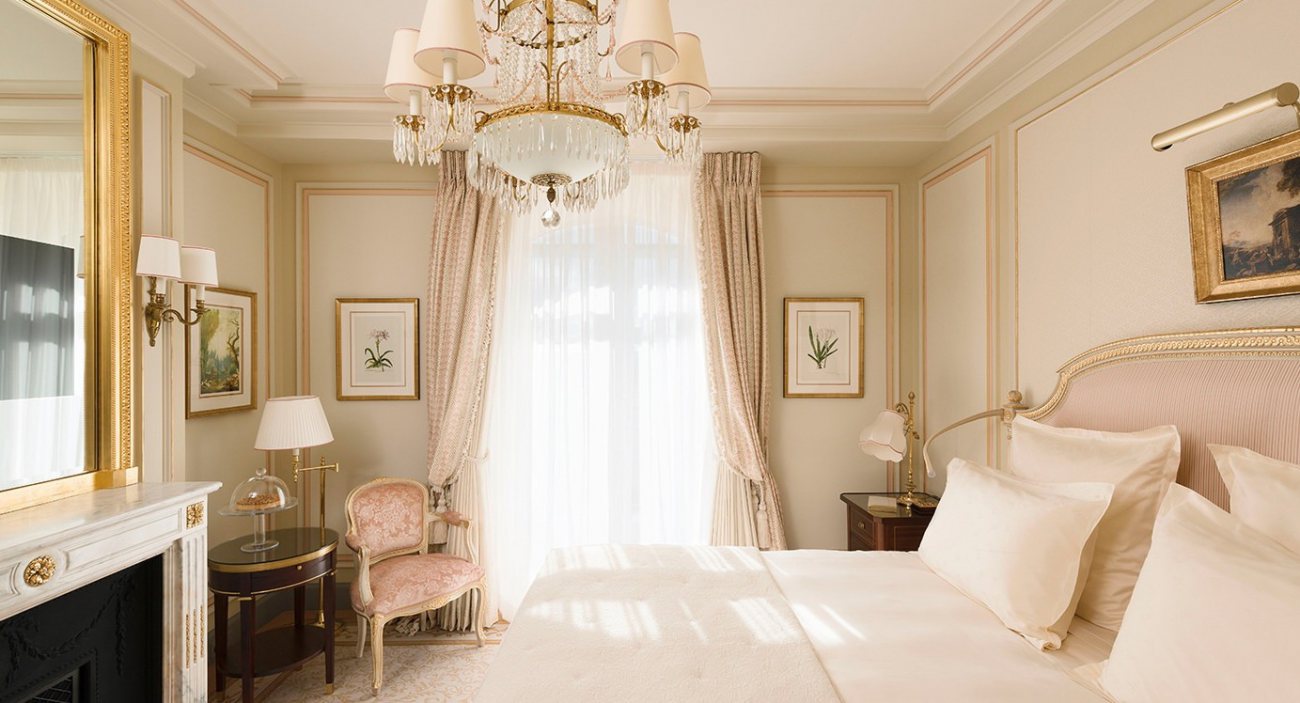 Executive Suite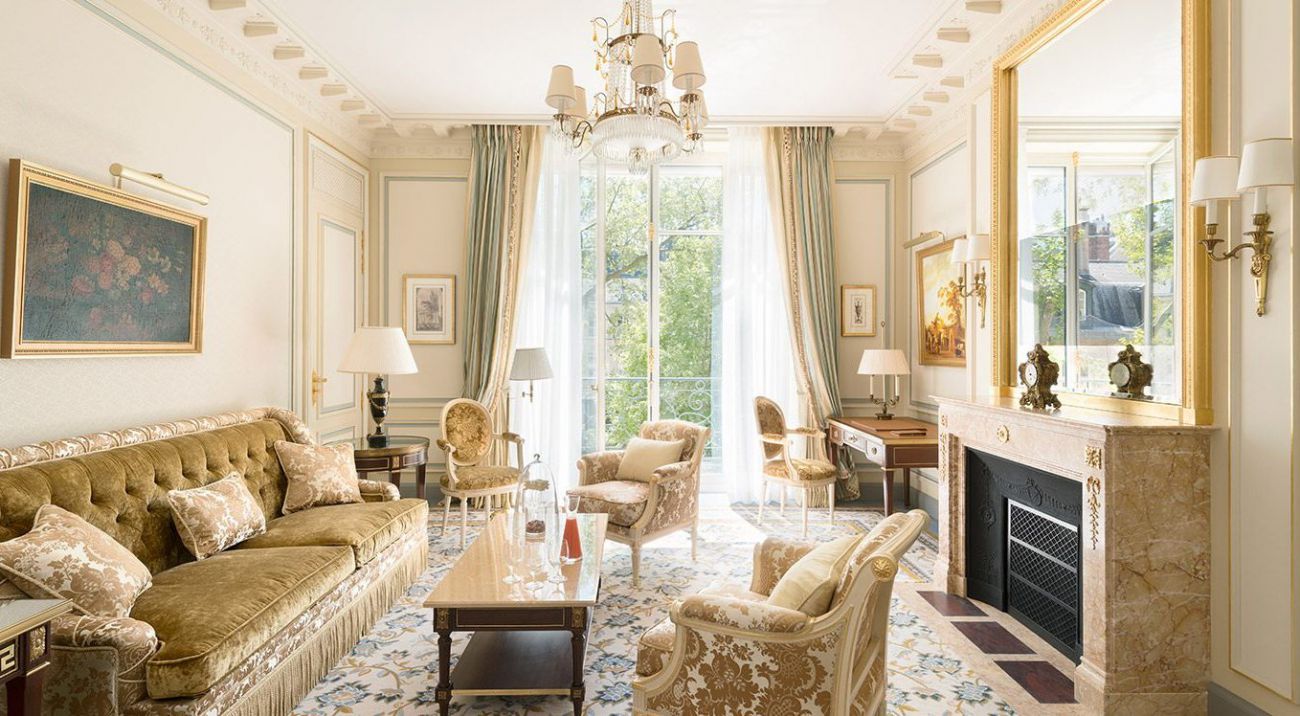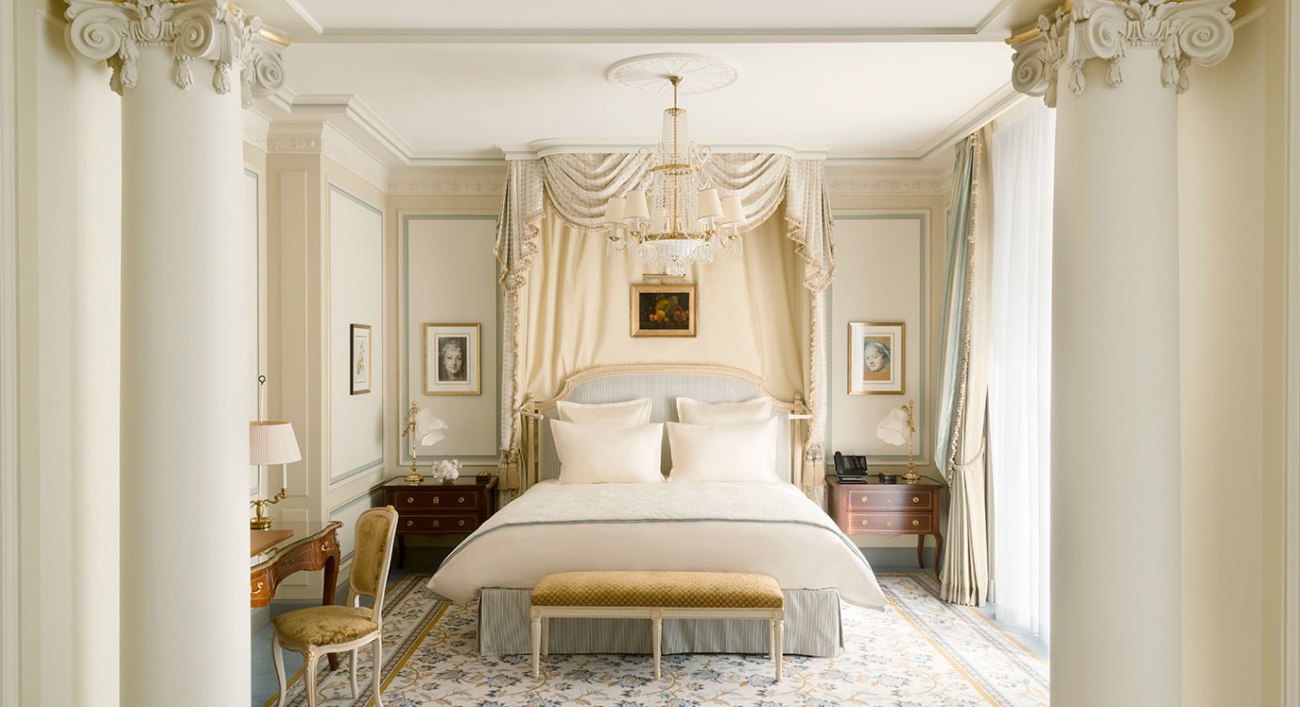 The Ritz suites are restored to their legendary splendor.  They have re-emerged from their neoclassical settings enlarged and technologically equipped.  These suites are all bathed in natural light, with some offering shaded private terraces overlooking the hotel's magnificent French garden.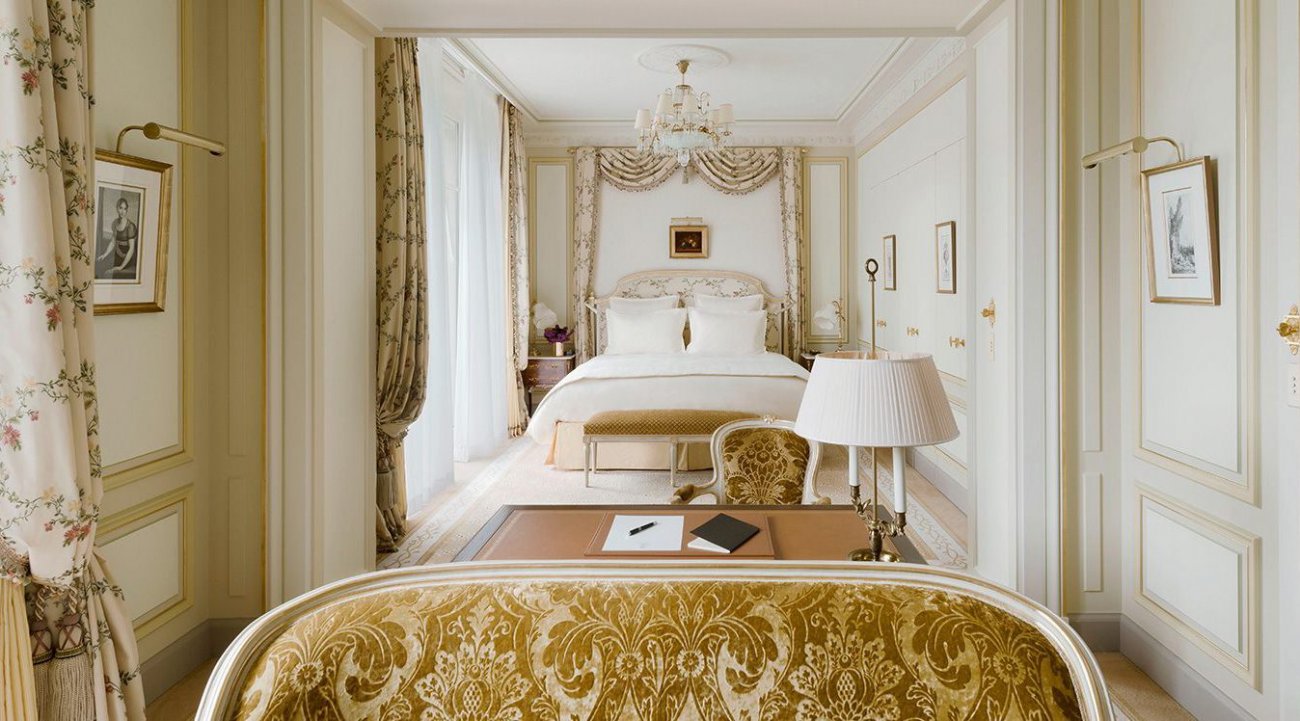 All of the rooms are as glorious as ever, offering an incomparable ambiance and the most generous spaces in the entire city.  Every room features fine furnishings and delicate pastel hues composing an intimate French design where ultimate luxury resides in each and every detail, accompanied by antique objects and fine works of art.
The Paris Ritz is back and invites you to come experience the city in the luxury that only they can provide in their wonderful old-world style, alongside all of the conveniences and comforts available today.  With their renovated interiors, intimate settings, and a staff of over 600 to serve you, the hotel is ready to exceed your expectations.  
That concludes our design inspiration for today my friends!  I can clearly remember when the hotel closed.  I was reading a fashion magazine that stated it would be the last editorial shoot there before it would be closing for renovation.  The photos were so beautiful and I have so hoped that they would not replace the classic French design of the hotel with anything contemporary.  Being a huge Francophile and lover of all things Louis, I've been anxiously awaiting these four years to see the results.  Thankfully, they have maintained the original style and charm that everyone has always loved them for.  I had to share this with you guys for the photos are indeed inspiring.
To see more:  www.ritzparis.com
Thank you all so much for reading along with us.  Let me hear from you all in the comments!  What do you all think of the Paris Ritz?
If you have enjoyed reading today's post, please share it on along social media.  We thank you so much for doing so!
Have a great day my friends!!
Please like us and share: