Bespoke Design: Contemporary Luxury
Bespoke design has become the fundamental ingredient in the creation of the finest luxury interiors for contemporary living. Today's residence is a perfect example of carefully considered and uncompromising luxurious bespoke design. For our design inspiration, we are again looking to London's ultra-exclusive One Hyde Park development in Knightsbridge. This 4,500 square-foot residence has been completed by the award winning luxury interior design firm Casa Forma to serve as a comfortable holiday home for an international family.
Bespoke Design is the last word in contemporary luxury!
Casa Forma's designs were inspired by and are synergistic with the buildings Modernist and Art Deco-inspired architecture. Their primary focus was on practicality and ease of function, resulting in a smart and sophisticated contemporary design. At the same time, the design team was also focused on creating a timeless style and a unique living experience with the incorporation of the best of luxury bespoke design. This isn't just any apartment after all. These are among the most expensive apartments in the world and it was very necessary to create ultra-special interiors that reflect that. The interiors created here are a product of the design team being enabled to fully develop each detail with ultimate precision using the finest materials, finishes, and processes to their exacting bespoke standards.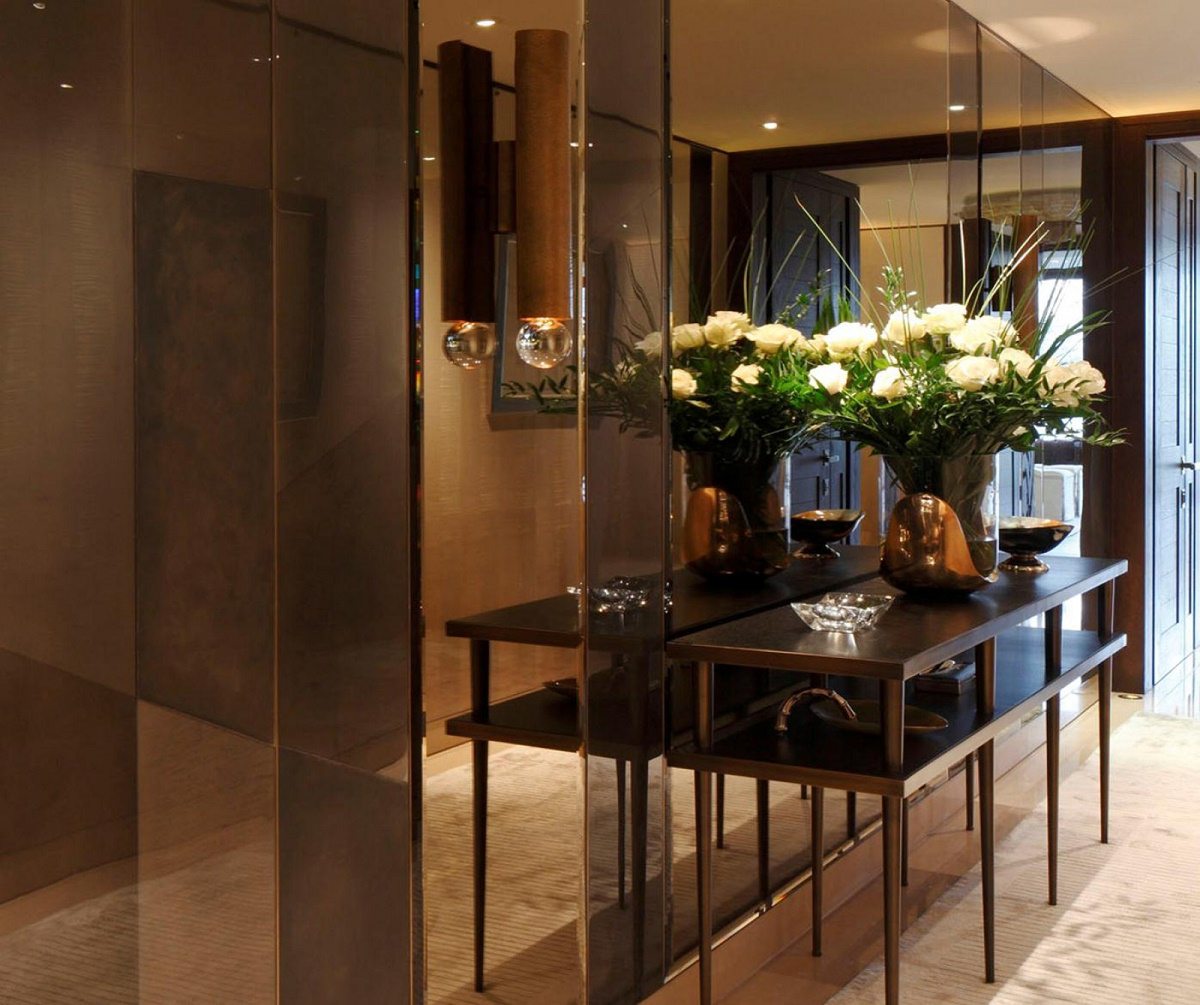 Upon entering the home, the immediate feature is the long central corridor that runs through the apartment and connects to the main living space at the far end. This corridor is the primary passage route from which all the other rooms extend. Casa Forma developed two types of bespoke design paneling features to highlight the space. On one side, high-gloss sycamore panels with an ombre color gradient adds light and subtlety. On the opposite, an Art Deco-inspired map of Hyde Park's pathways has been created by combining bronze trims with metalized panels and resin. The panels are an overlay of the park simplified into geometric shapes creating an abstract pattern with a multi-tone fill, which are connected by bronze mirror panels with unique triple bevel edges.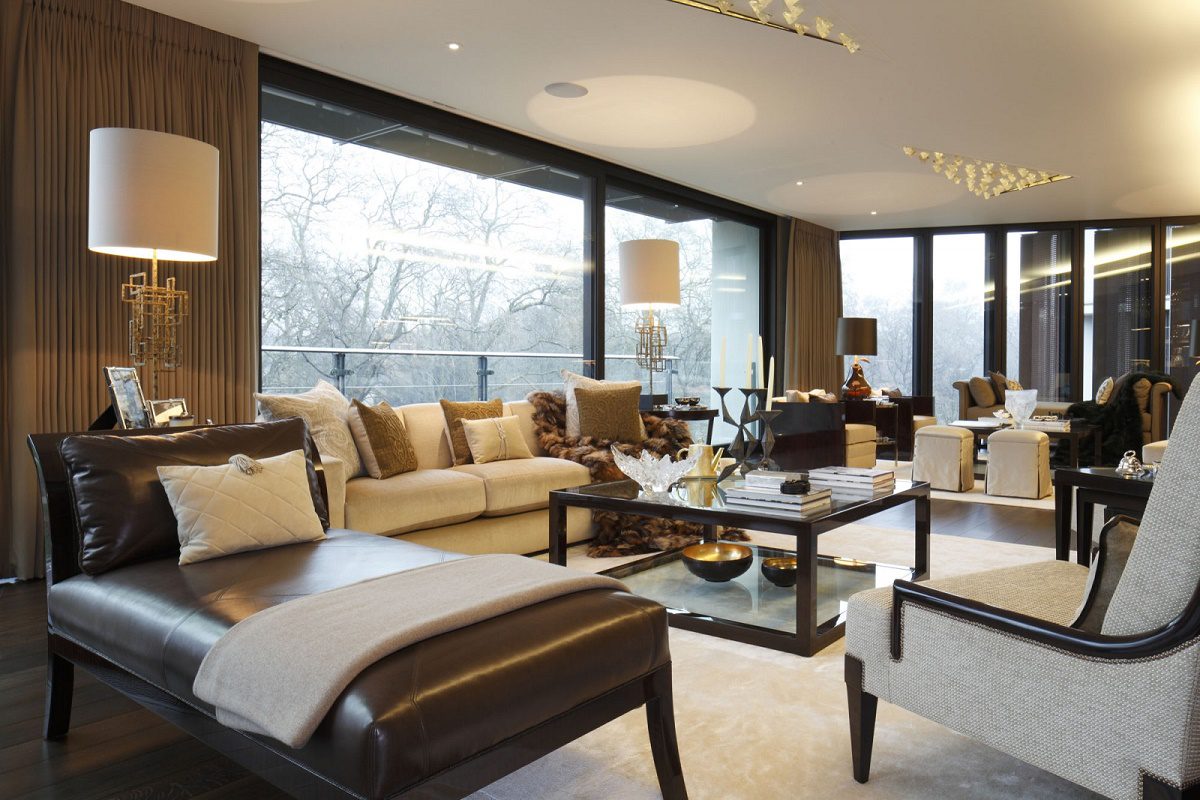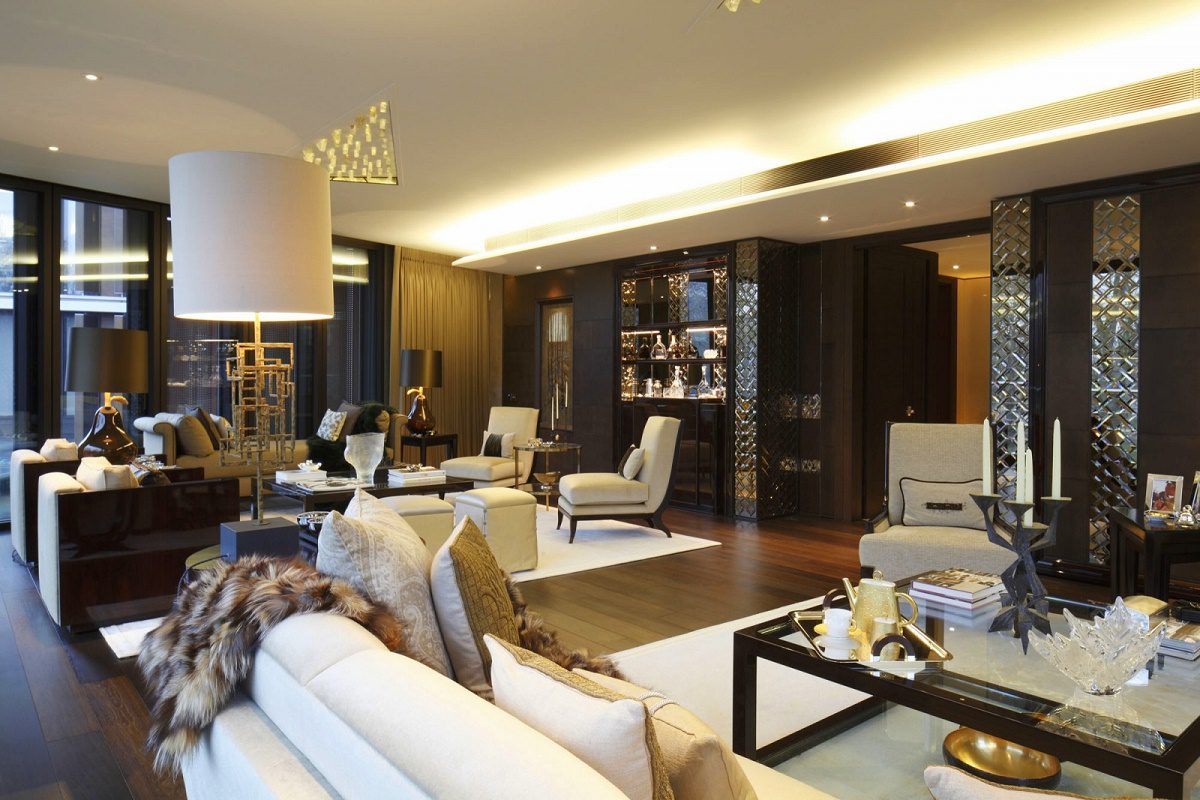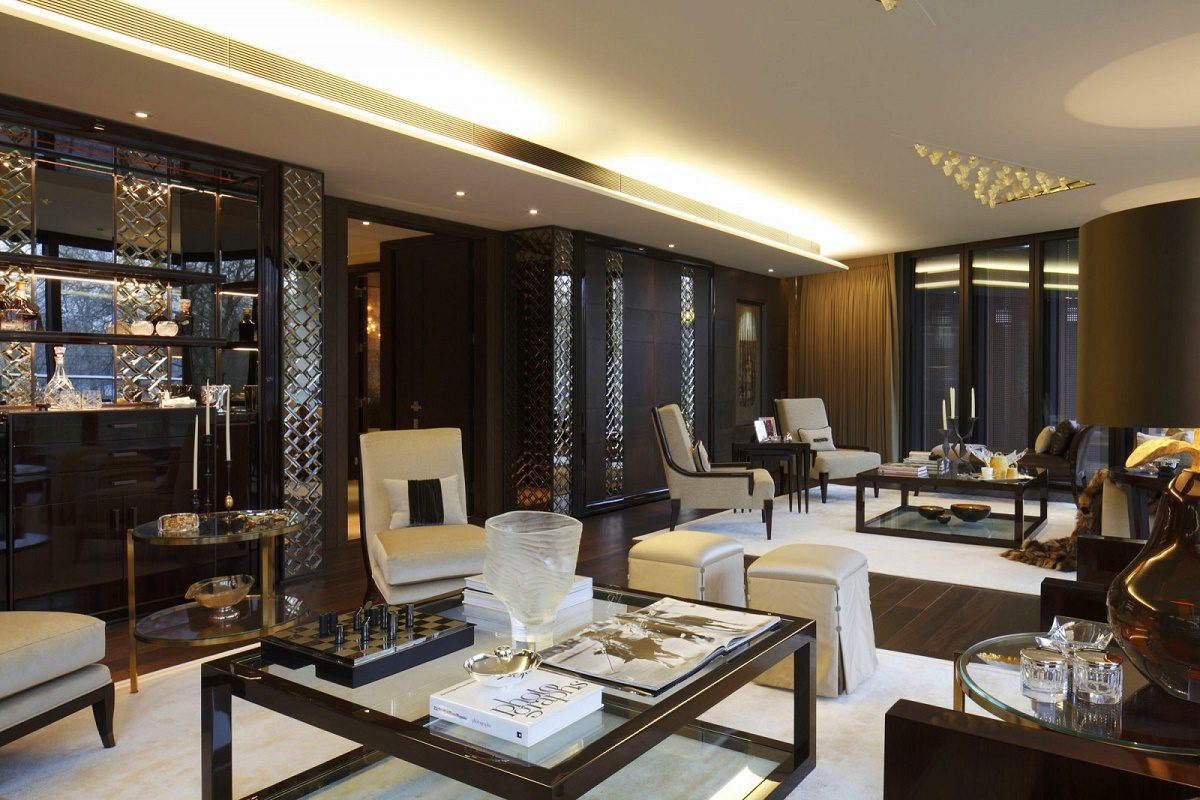 The interior design in the main living space focuses on maximizing the incredible open views over Hyde Park.  All of the outer walls are composed of floor-to-ceiling, triple-glazed glass windows and doors.  The double-volume room is divided into two seating areas with the furniture layout arranged to best take in the light and view.  The interior wall is created with bespoke designed panels which are highlighted with beveled glass relief on mirrors to create an Art Deco touch.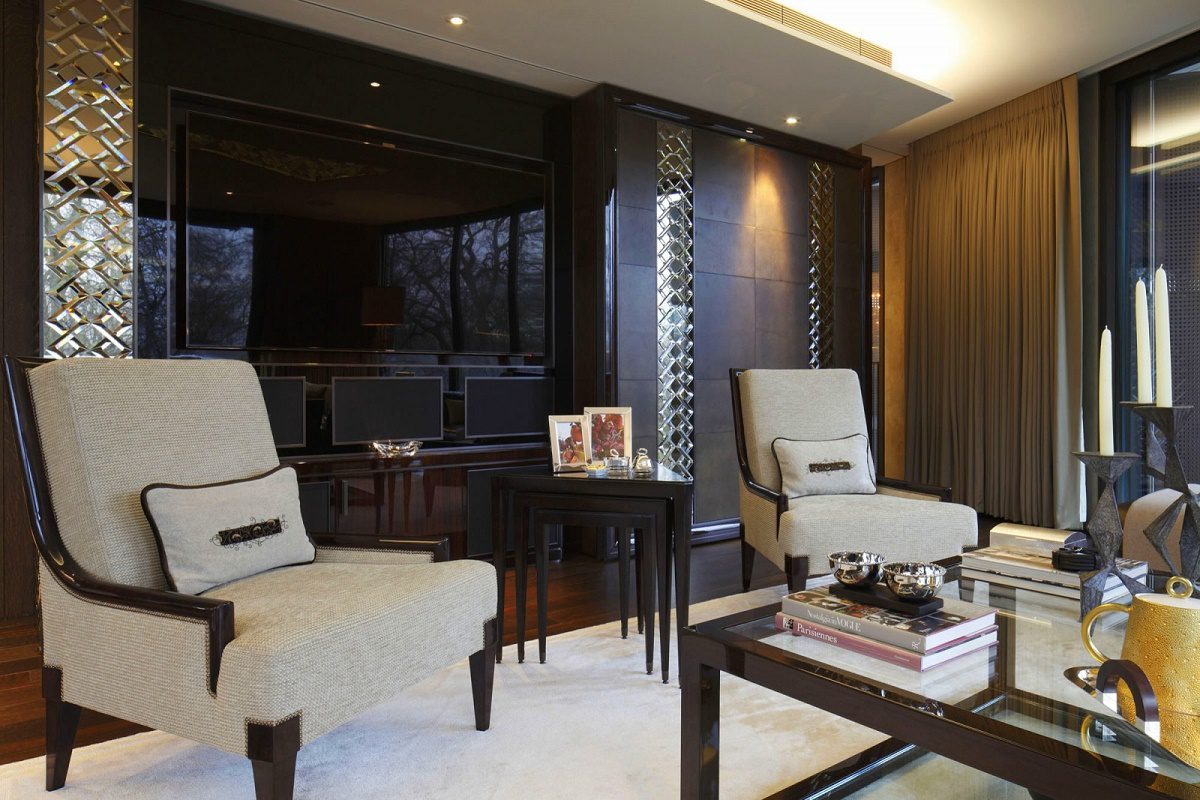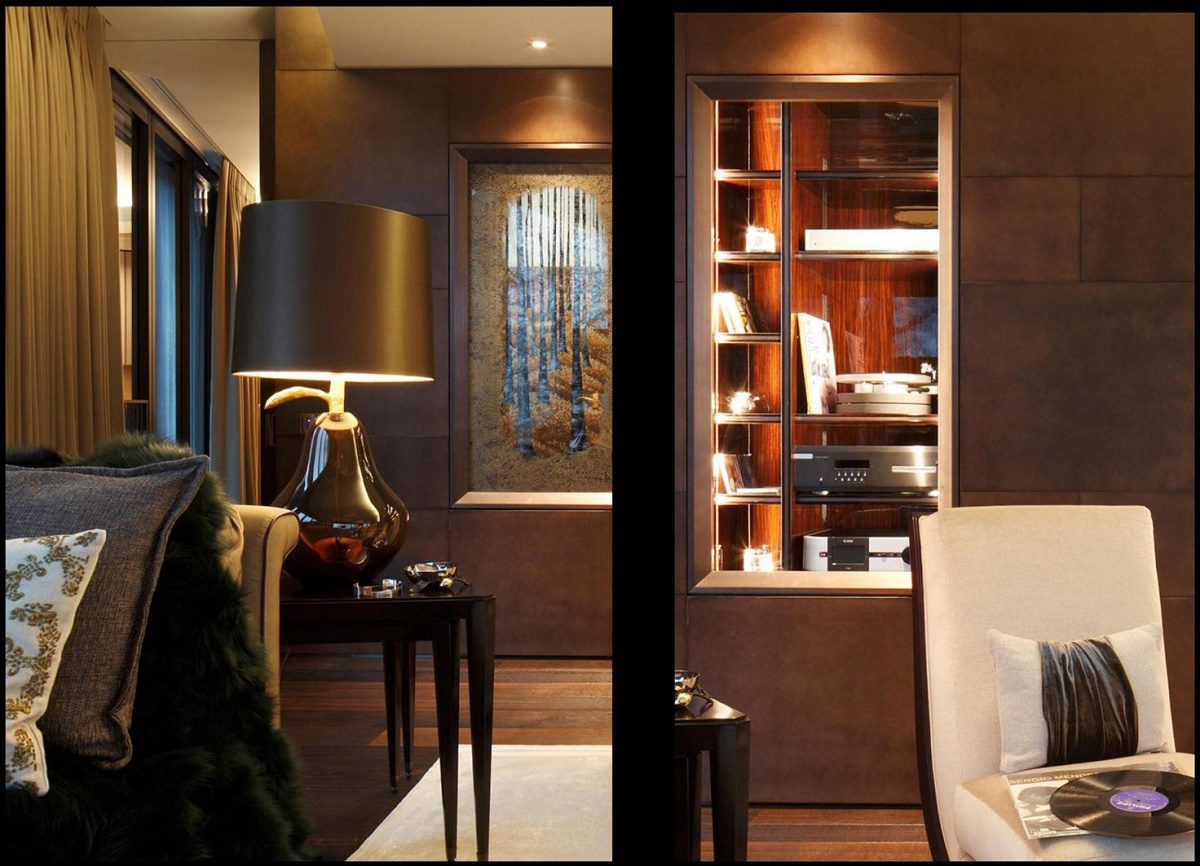 The entertainment system is hidden behind sliding wall panels, which are covered in dyed goat skin tiles set in rosewood.  A turntable is neatly stored in a special niche concealed by a commissioned eglomise painting.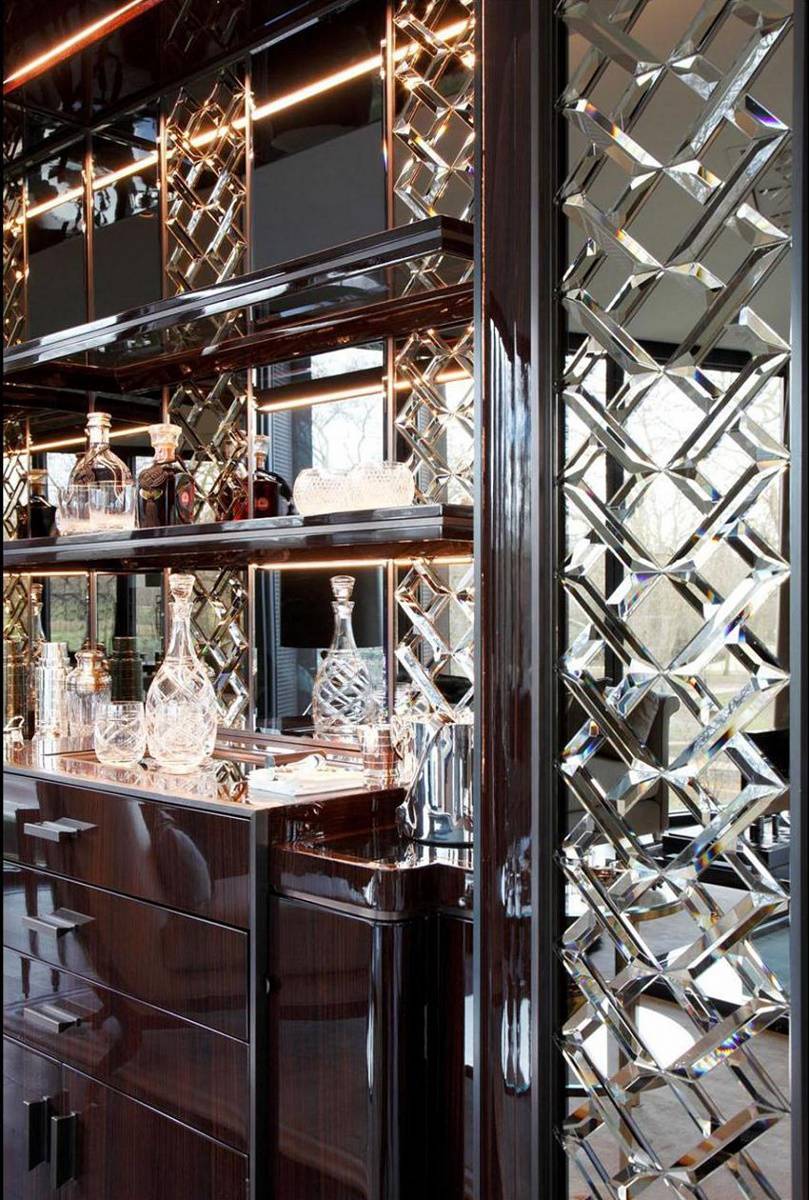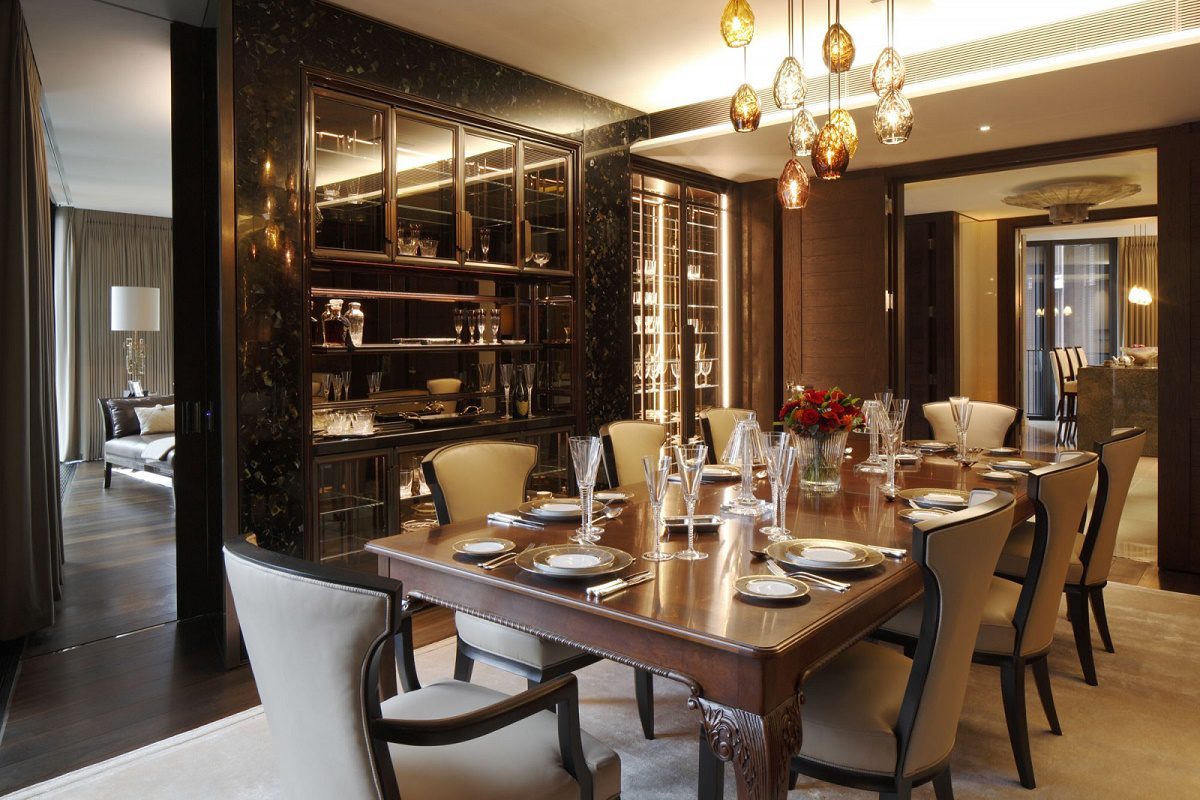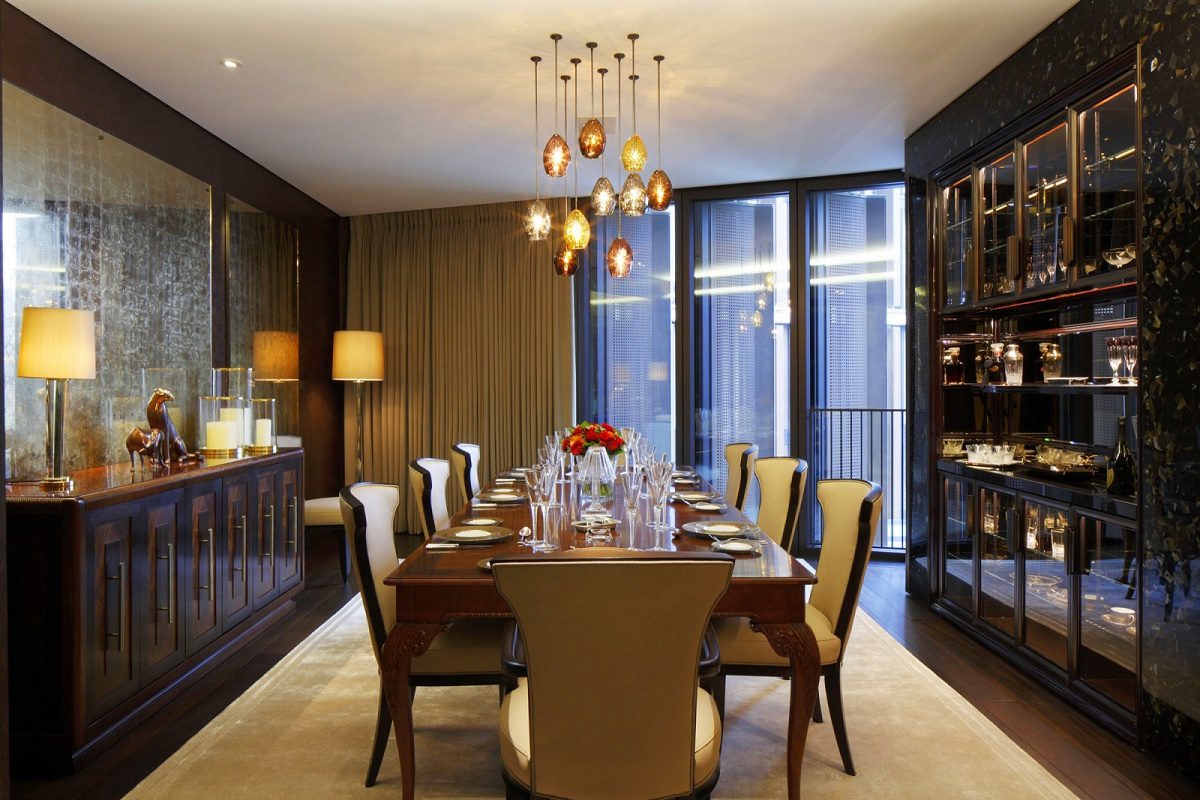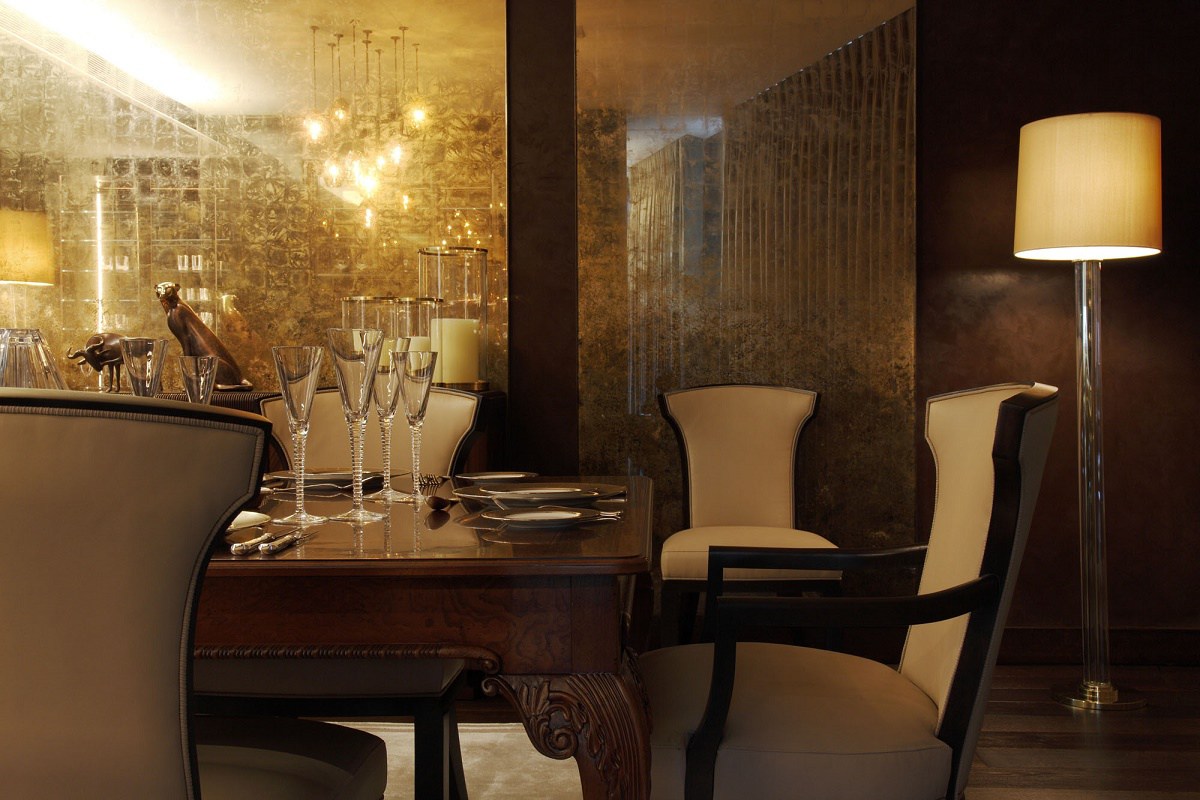 The formal dining room's luxurious bespoke designs include a feature wall created with silver and gold leaf panels. On the opposite wall, bronze and glass cabinetry is framed with a subtly back-lit mosaic of tortoise shell and tiger eye. Above the table, multiple blown glass lighting pendants provide the room with a warm amber glow.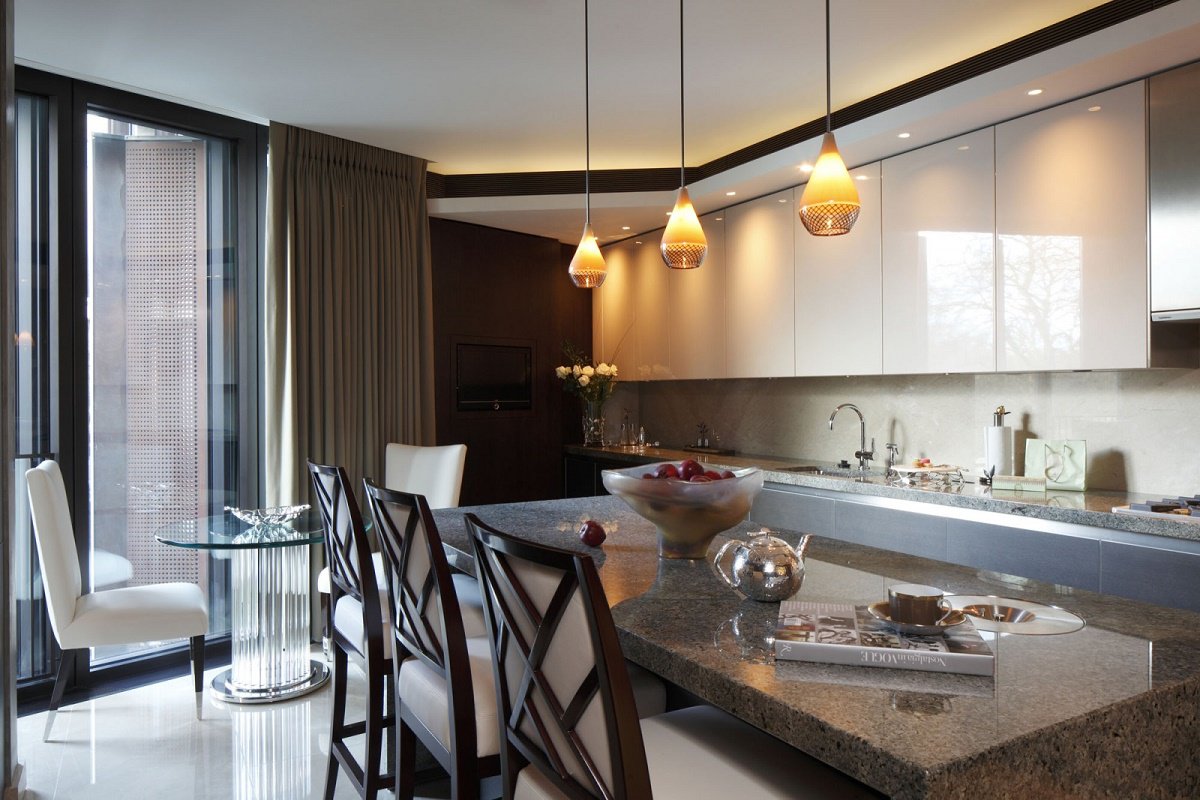 The spacious contemporary design kitchen is Baulthaup designed and equipped with Gaggenau appliances.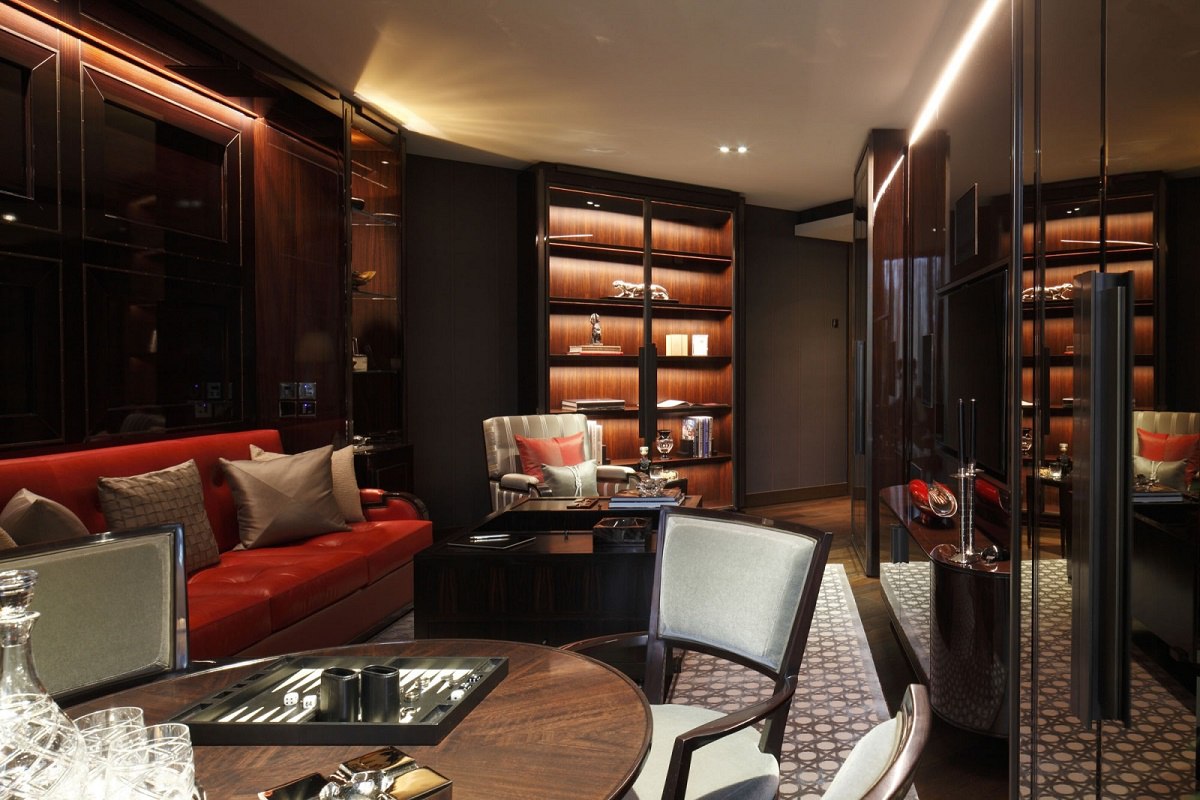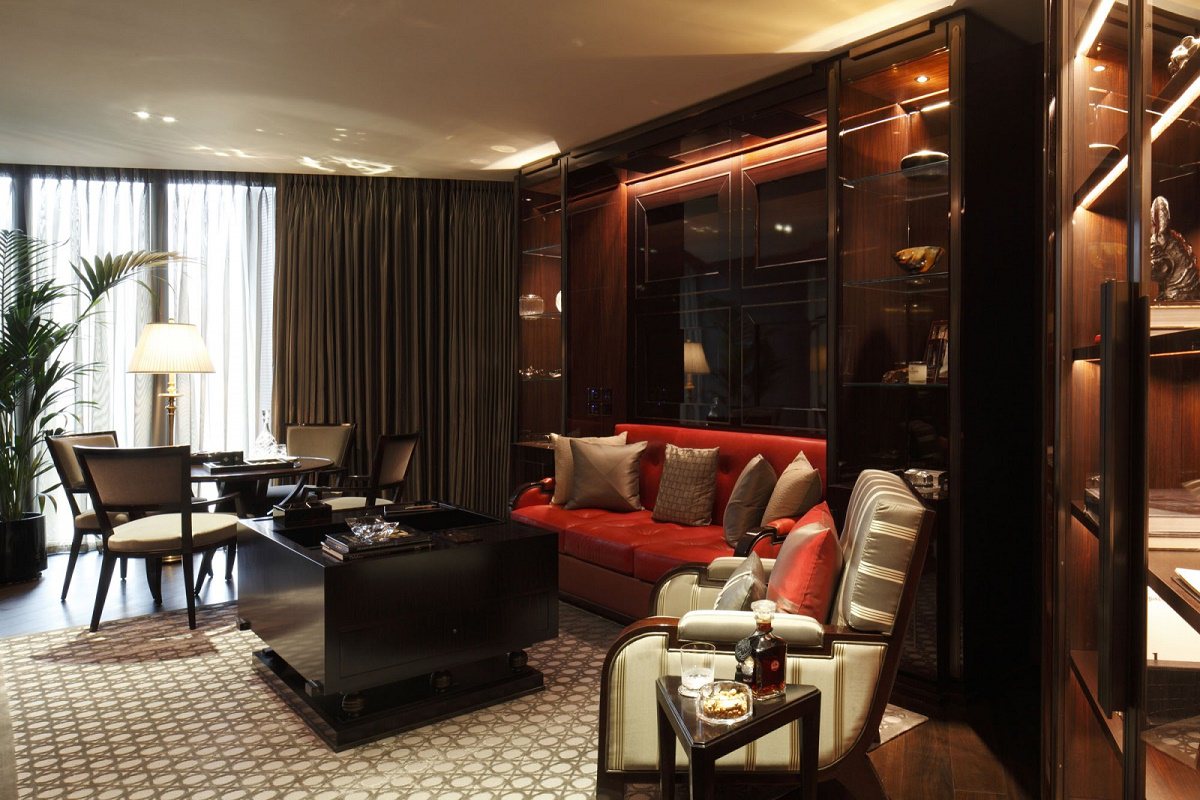 One of the original four bedrooms has been converted into a sexy study that also doubles as a games room. The space has been given a sleek, contemporary finish. The magnificent bespoke design units lining the walls were designed by Casa Forma and made by skilled craftsmen in Italy.   The various units are made with stained solid Indian Rosewood with a piano high-gloss finish and complete with bronze trim. The room could also still be used as a guestroom for the bespoke kidskin leather sofa converts into a bed.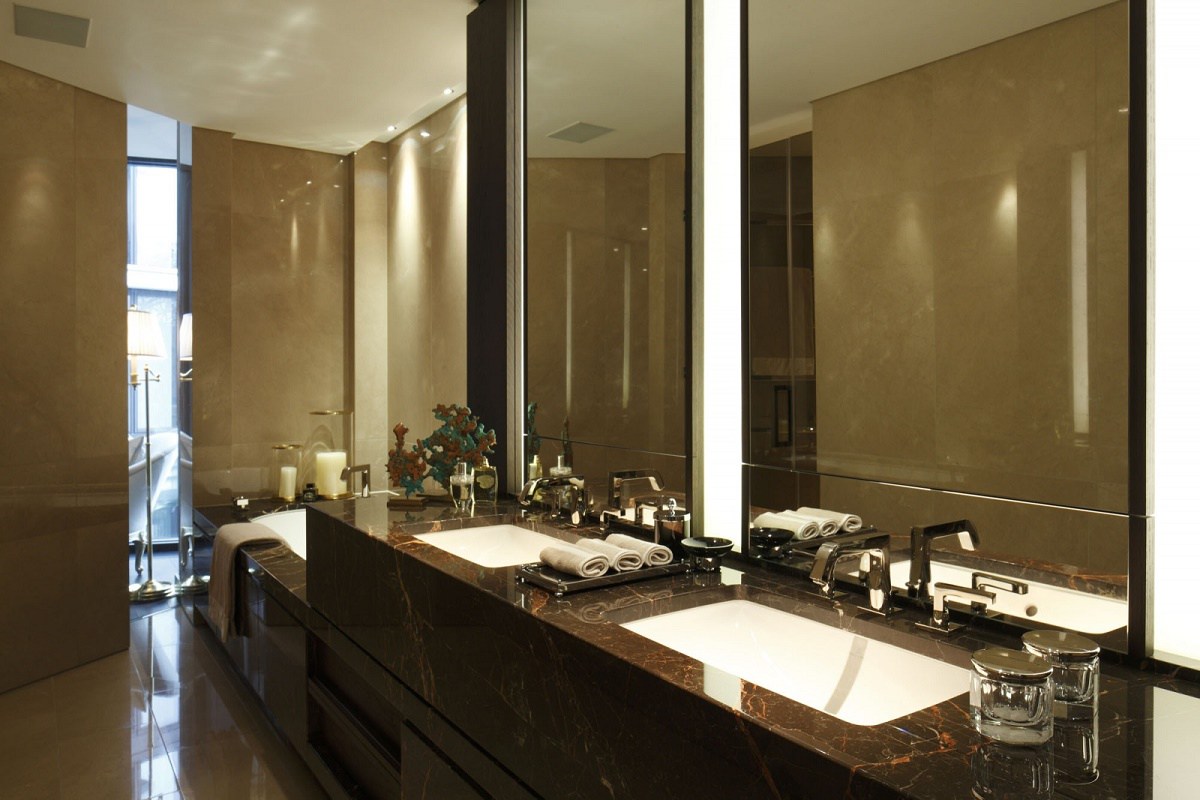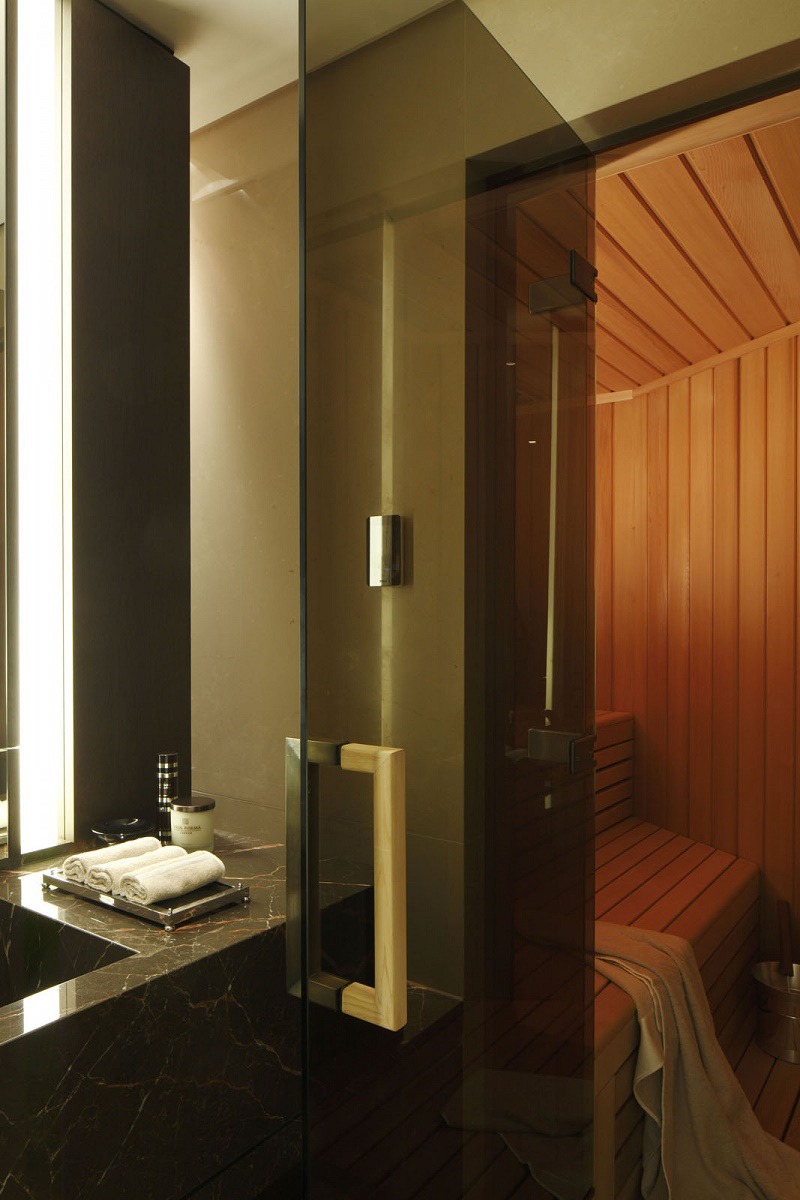 The en-suite bathroom linked to the study has been reconfigured to include a Swedish dry sauna. This detail proved to be the biggest challenge of the entire project. The smartly designed building is equipped with the latest heat and moisture detectors which was a problem.  Casa Forma perfected the design and the small yet complex feature is an extremely successful addition.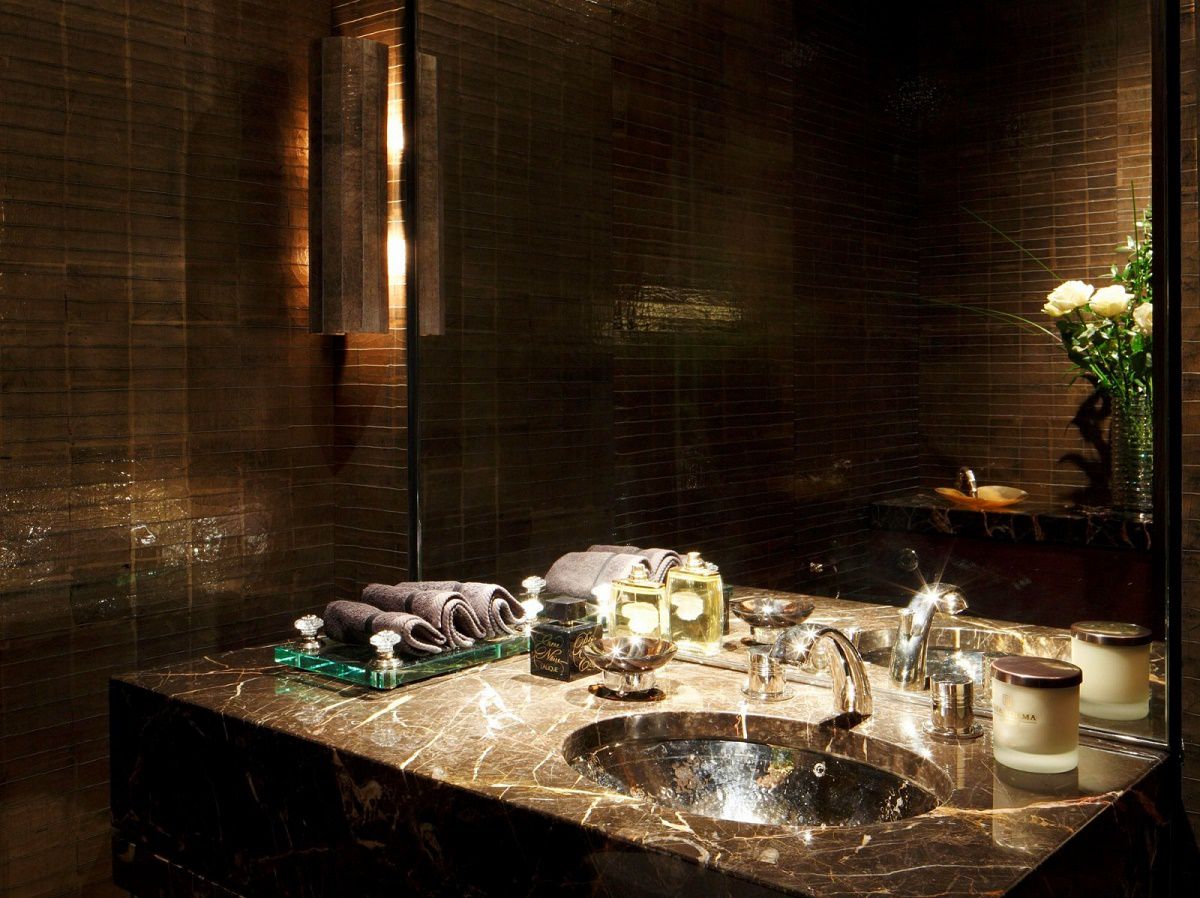 The home's guest powder room also features a special bespoke design finish. The walls have been finished in silver and gold leaf gesso, which has been treated with an acid wash to create a distressed finish.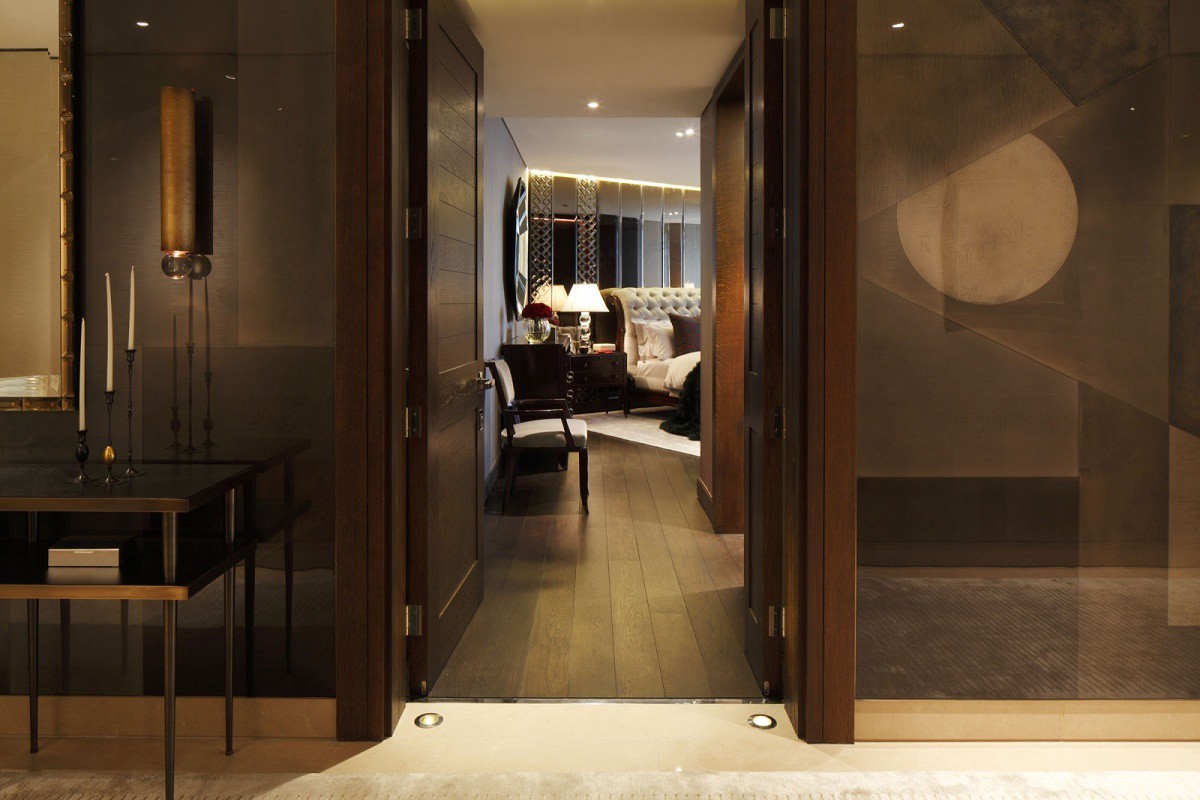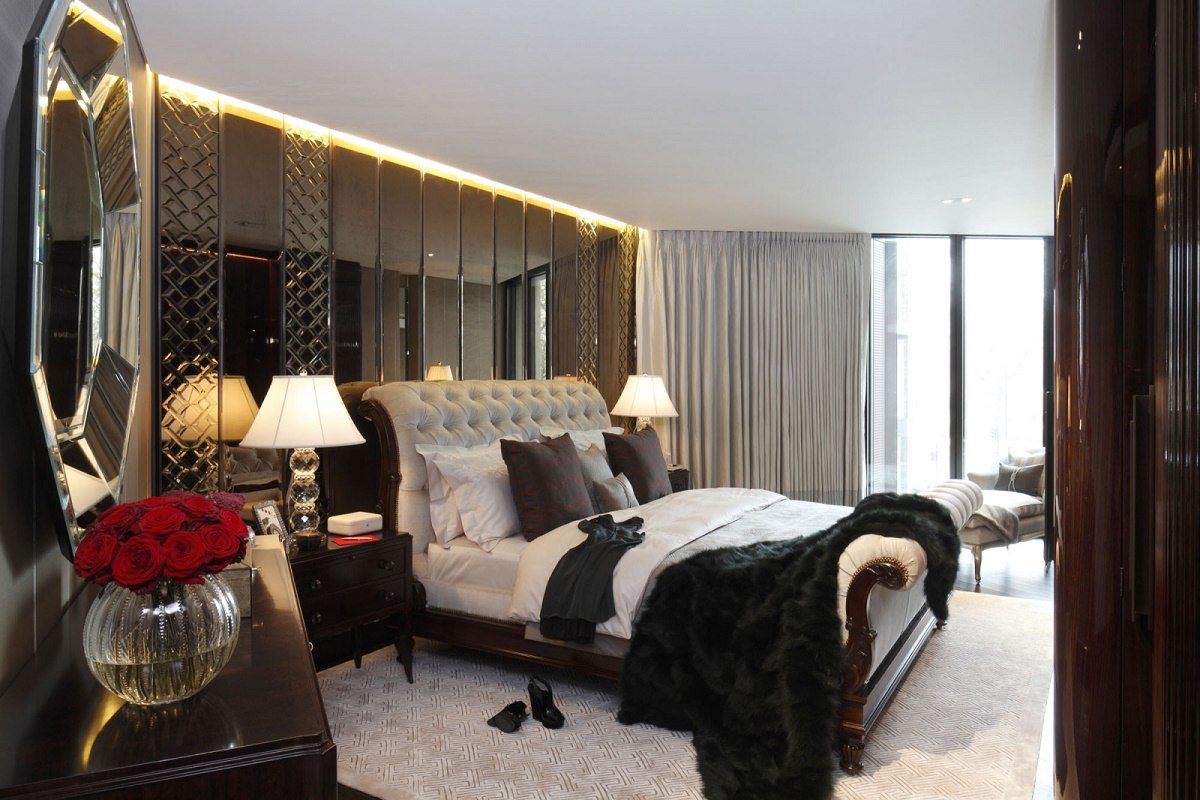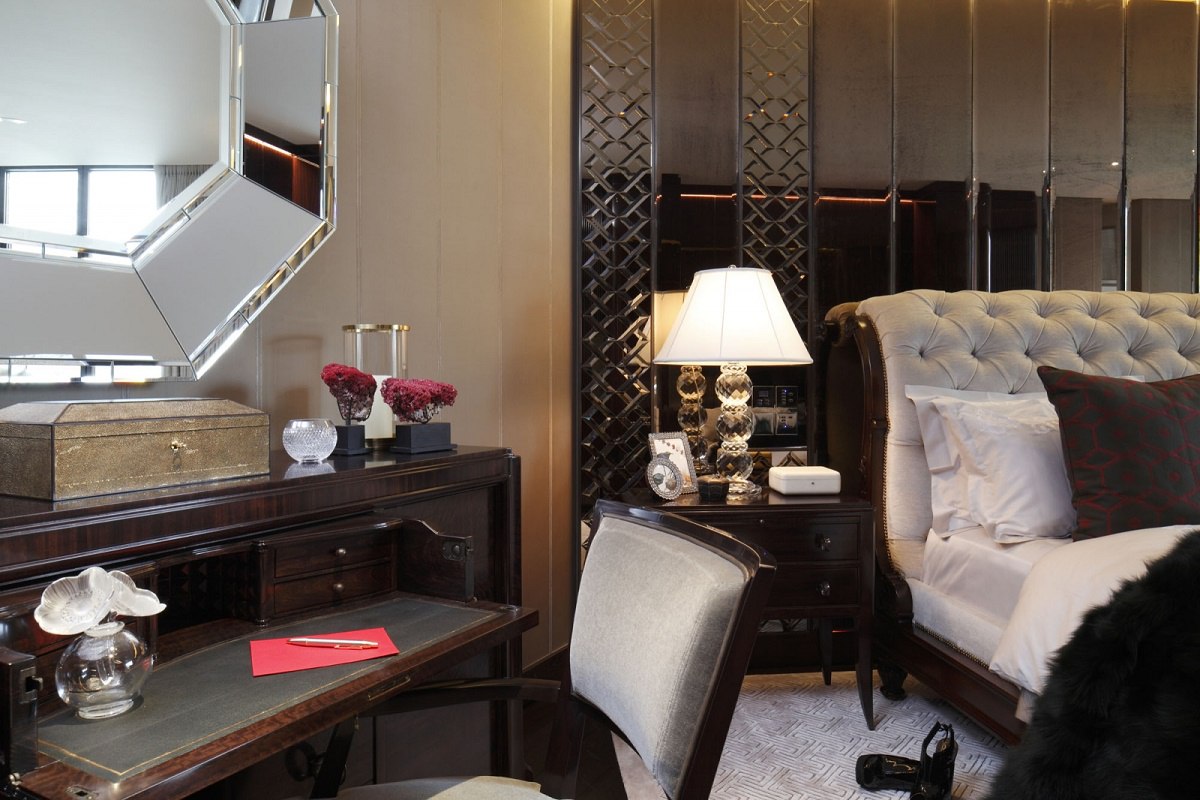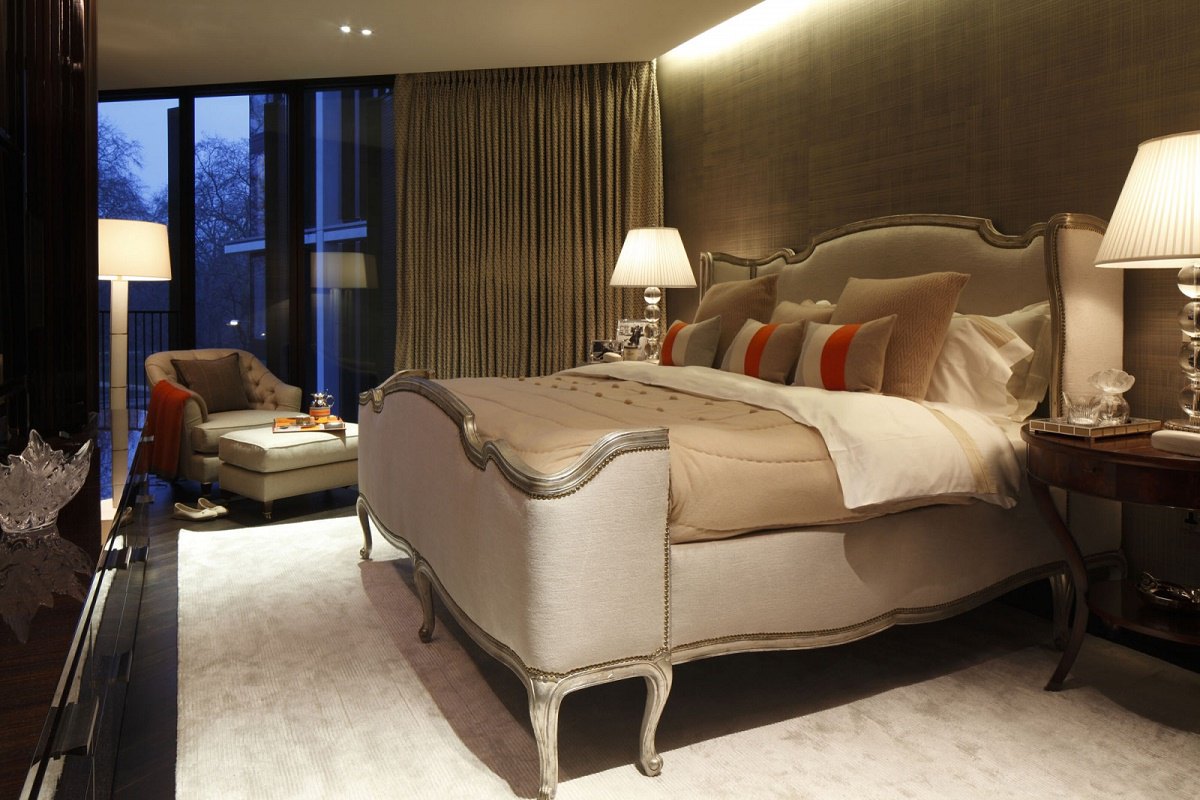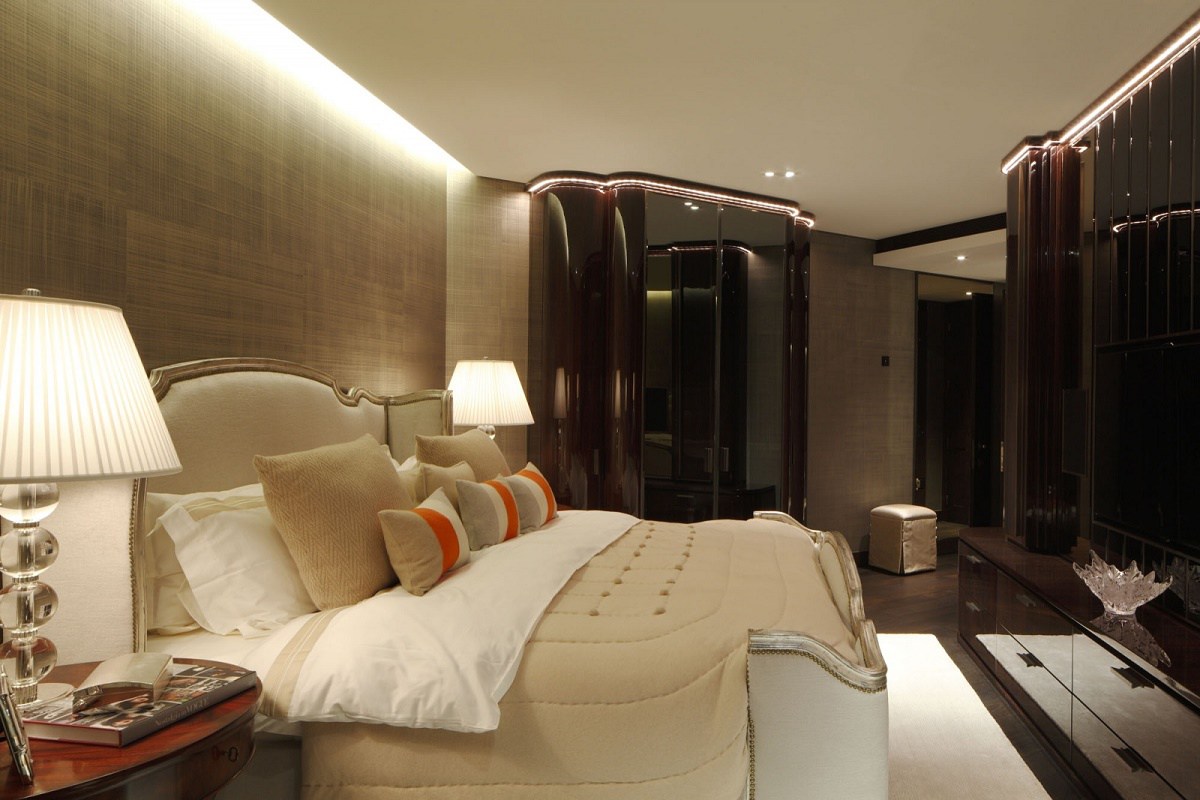 The bedrooms have been designed with style and elegance to provide the ultimate in comfort. The bespoke design wall units are continued in here with their rich high gloss finish and Art Deco shapes. The walls have been finished with luxurious hand painted silk wall-coverings and beveled glass finished mirror panels. The neutral color palette used throughout the rest of the home is also continued here in the bedrooms.  Each room includes its own spacious en-suite marble bathroom.
Custom rugs, sumptuous fabrics, expert lighting, and a state-of-the-art home automation system complete this home with every detail noted. Such attention to detail is only fitting for a residence within One Hyde Park. As residents, the owners also have access to the development's multiple world-class high-end facilities.
Designed by Lord Rogers, the Pritzker Prize-winning architect, One Hyde Park is the first Residences at Mandarin Oriental in Europe.  It is widely regarded as one of London's most prestigious residential addresses. With striking design, legendary service, unrivaled facilities and unbeatable location, the homes within One Hyde Park are coveted by a certain discerning international audience.
That concludes our design inspiration for today my friends. I trust you all have been inspired by the luxurious bespoke design details used in the creation of this unique family residence by Casa Forma.  Be sure to let me hear from you all in the comments.  What do you all think?
Interior Design:  Casa Forma- Luxury Interior Design, London
Photography: James Balston
The award-winning luxury interior design firm Casa Forma provide a comprehensive interior design and architectural design service for residential, commercial, and hospitality properties. Headquartered in London, their experienced team of interior designers are world-class experts from the fields of decorative and structural design. They place absolute importance on understanding the particular needs and wishes of their clients for a personalized service delivered to an uncompromisingly high standard.  For more information on this design firm be sure to check out their website with the link provided above.
Thank you all for reading along with us my friends!  We appreciate you all so much!!  Be inspired!
If you have enjoyed reading today's post, please share it on social media.  We thank you in advance for helping us to expand and for being part of our growing community.
Have a great day!!
Please like us and share: