20 Inspiring Contemporary British Bedrooms
For our interior design inspiration today we have a collection of 20 contemporary British bedrooms completed by some of the top names in UK interior design.  We are taking a look to see how our English friends are defining modern home luxury in the bedroom these days.  This is just a small sample of some of the designers whose primary sphere is in or around the capital city of London, though their reach is global, and whose work really tends to be leading and/or defining the British look of the day.
The worldwide appeal of the British aesthetic is huge.  Global demand for London property is at peak levels.  This isn't so much the expected English Country or Manor house that we are exploring today.  This is contemporary British bedroom design. This collection shows sleek, contemporary luxury with textured surfaces, polished enamels, and layers of luxurious fabrics, and most of it is bespoke designed.  Let's take a look!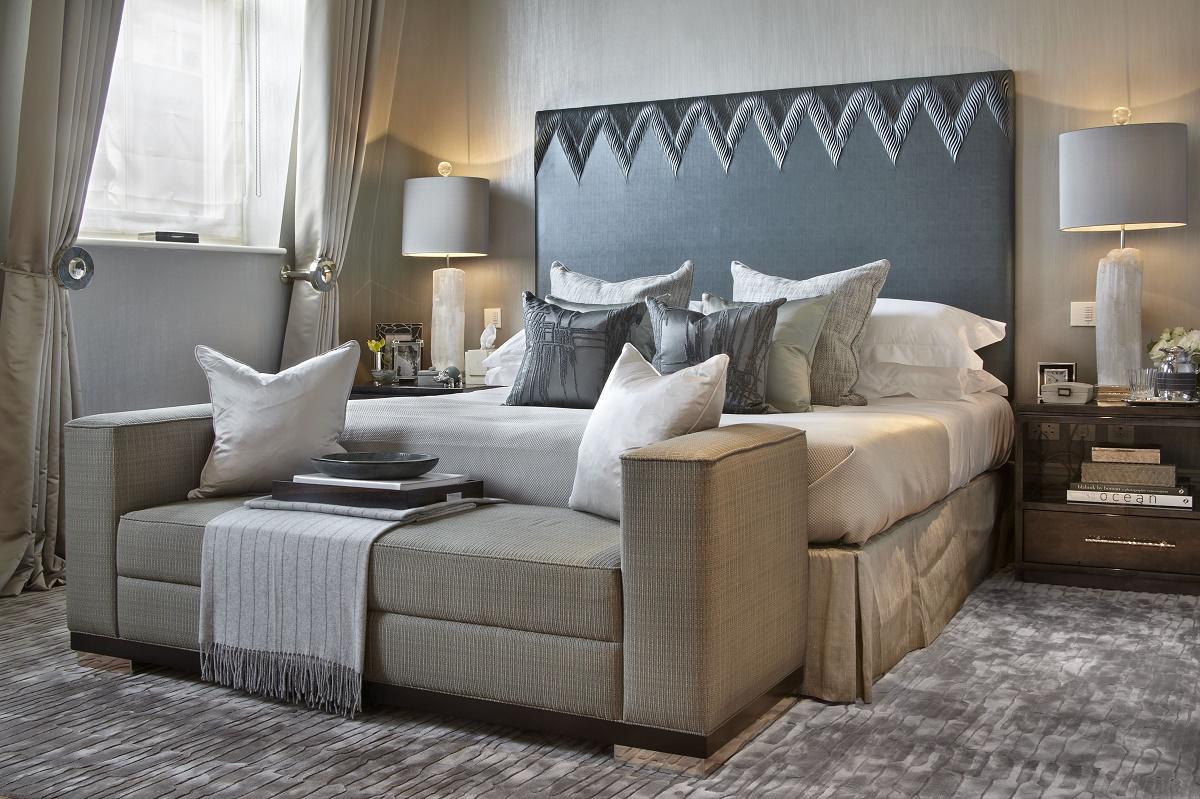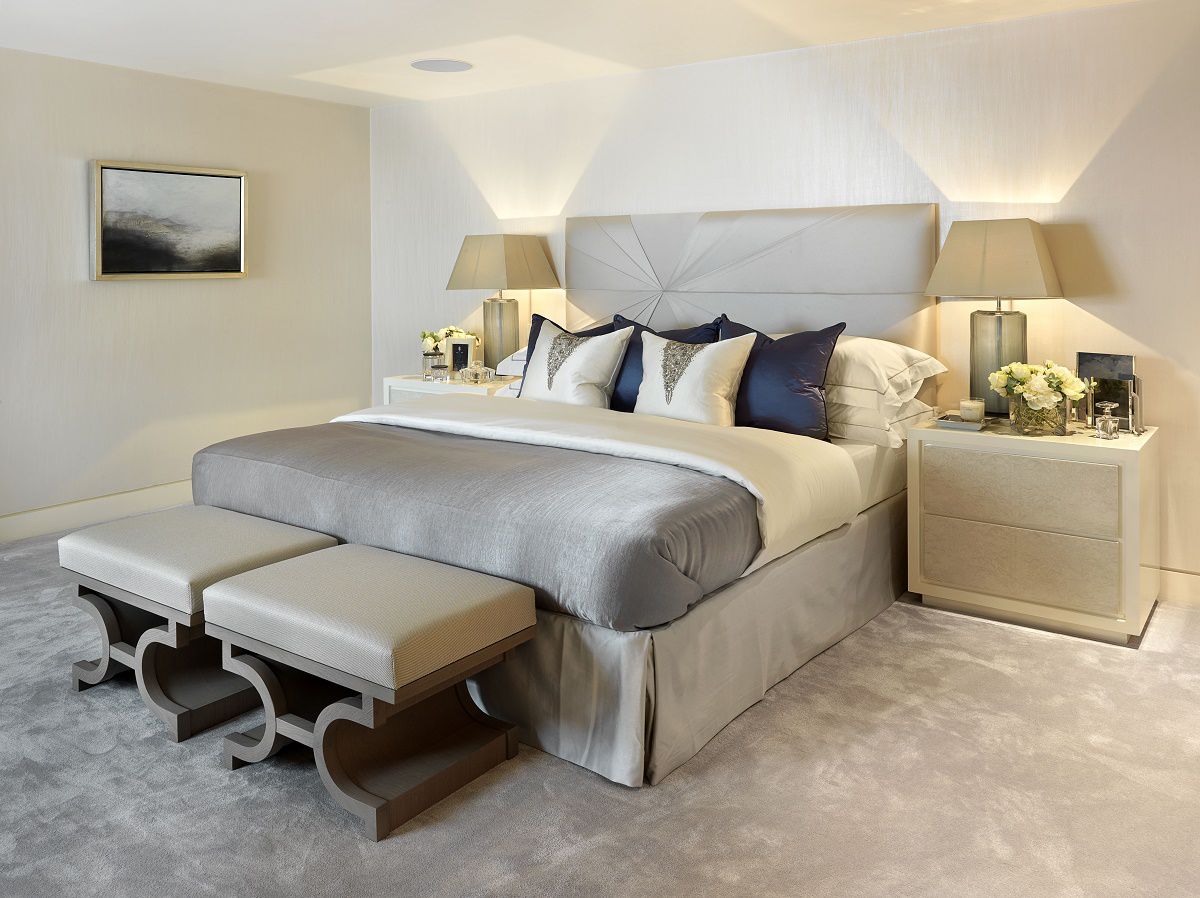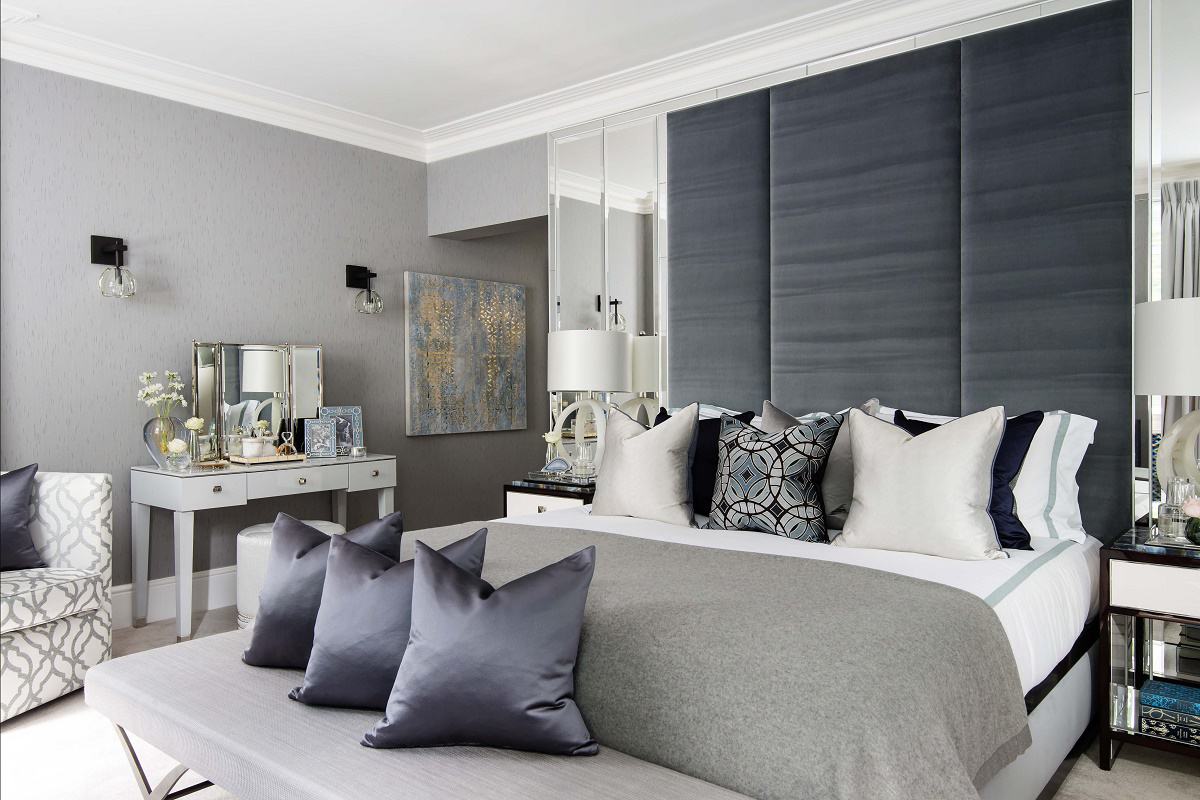 To begin our collection of British bedrooms, we have Katharine Pooley, the luxury interior design, interior architecture, property development, home accessories and bespoke furniture designer.  Katharine's refined yet eclectic aesthetic has made her one of the most sought-after designers in London.  The designer and her team create sumptuous interiors, marrying diverse cultural influences to create elegant and comfortable living spaces.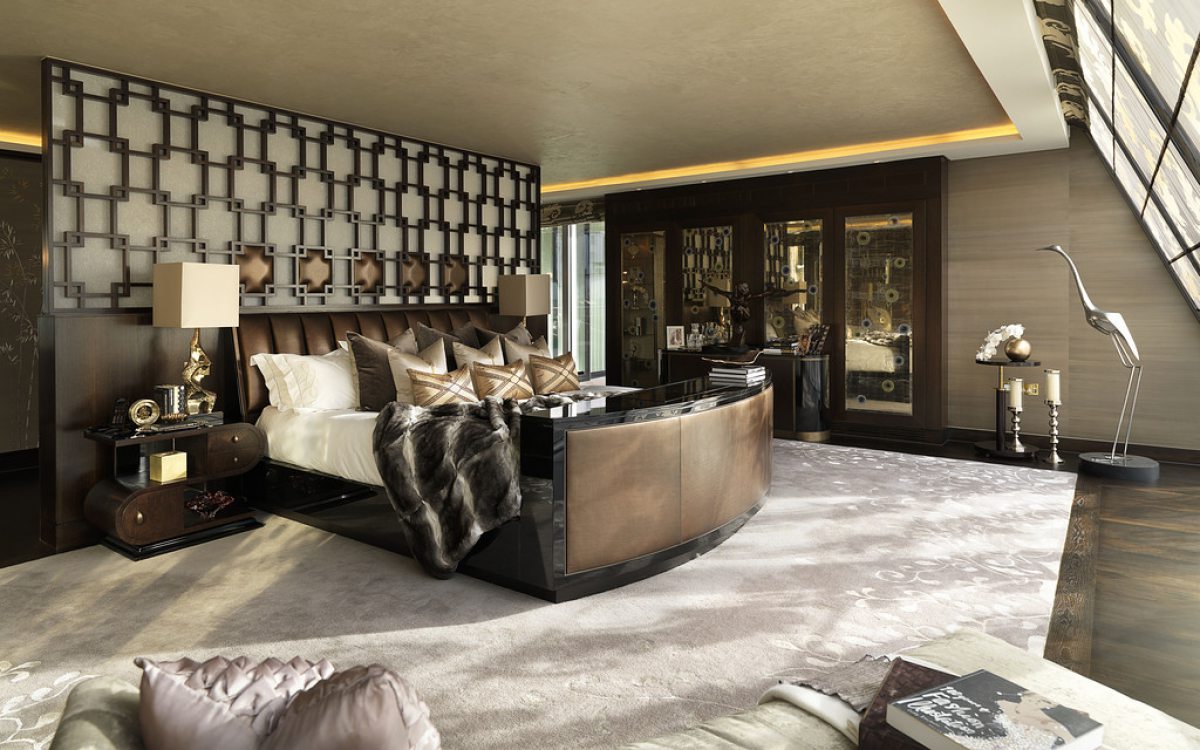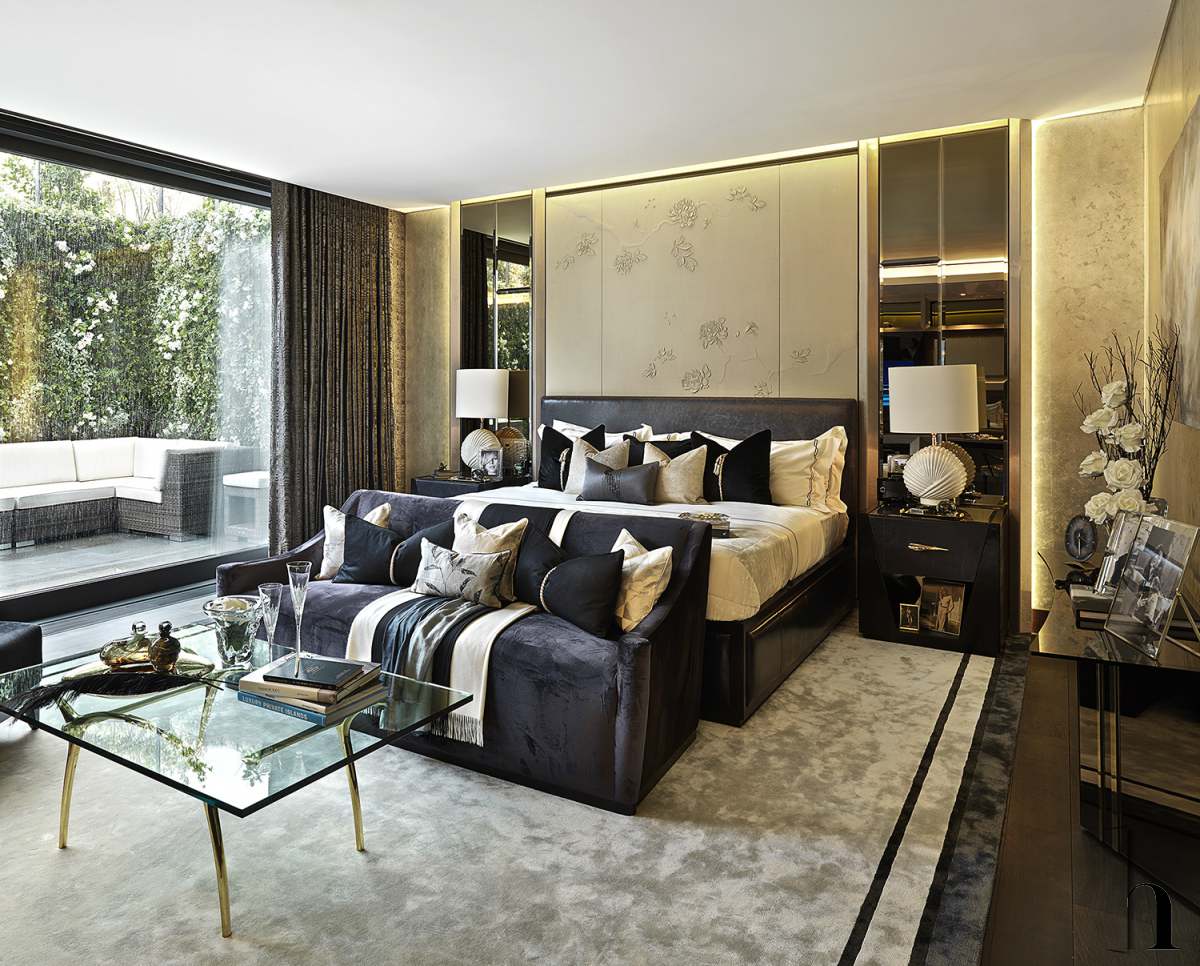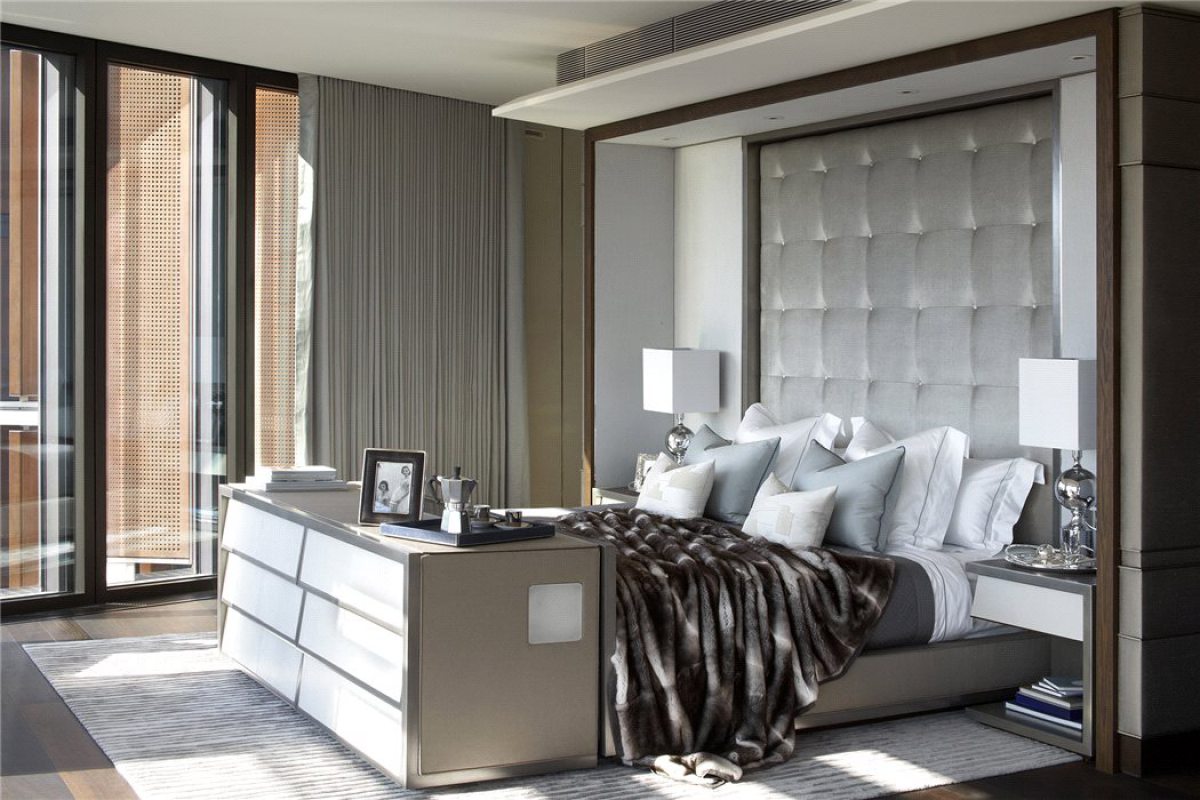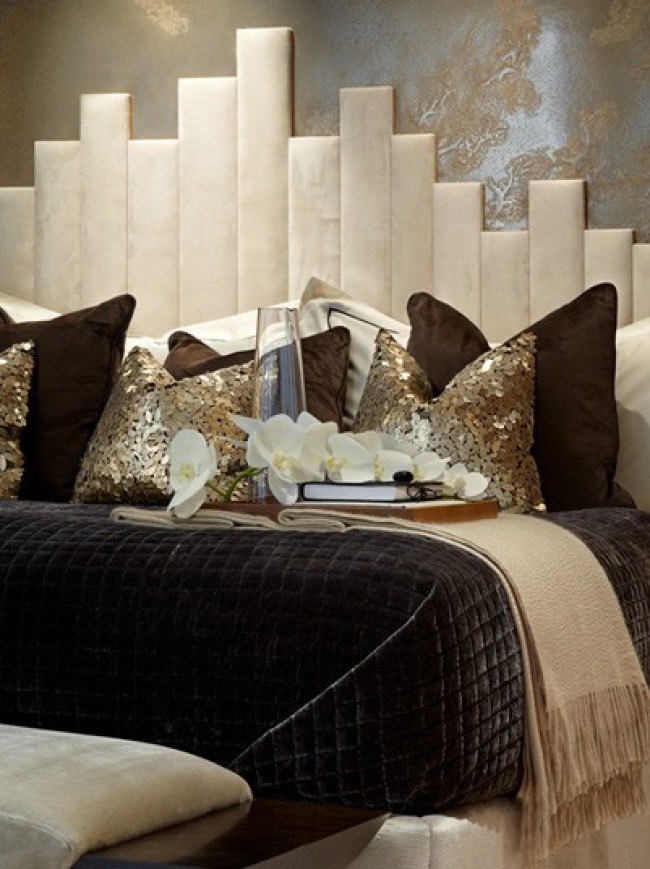 Next, we have British bedrooms by high-profile Candy & Candy, the interior design and development management company said to be one of the UK's leading design houses dedicated to luxurious interiors.  The company is much debated in the press over many things, but all the same, it is credited for the creation of some of the most opulent interiors in the UK.  The quest is for only the best, and in pursuit of it, the company has pressed forward the definition of luxury design.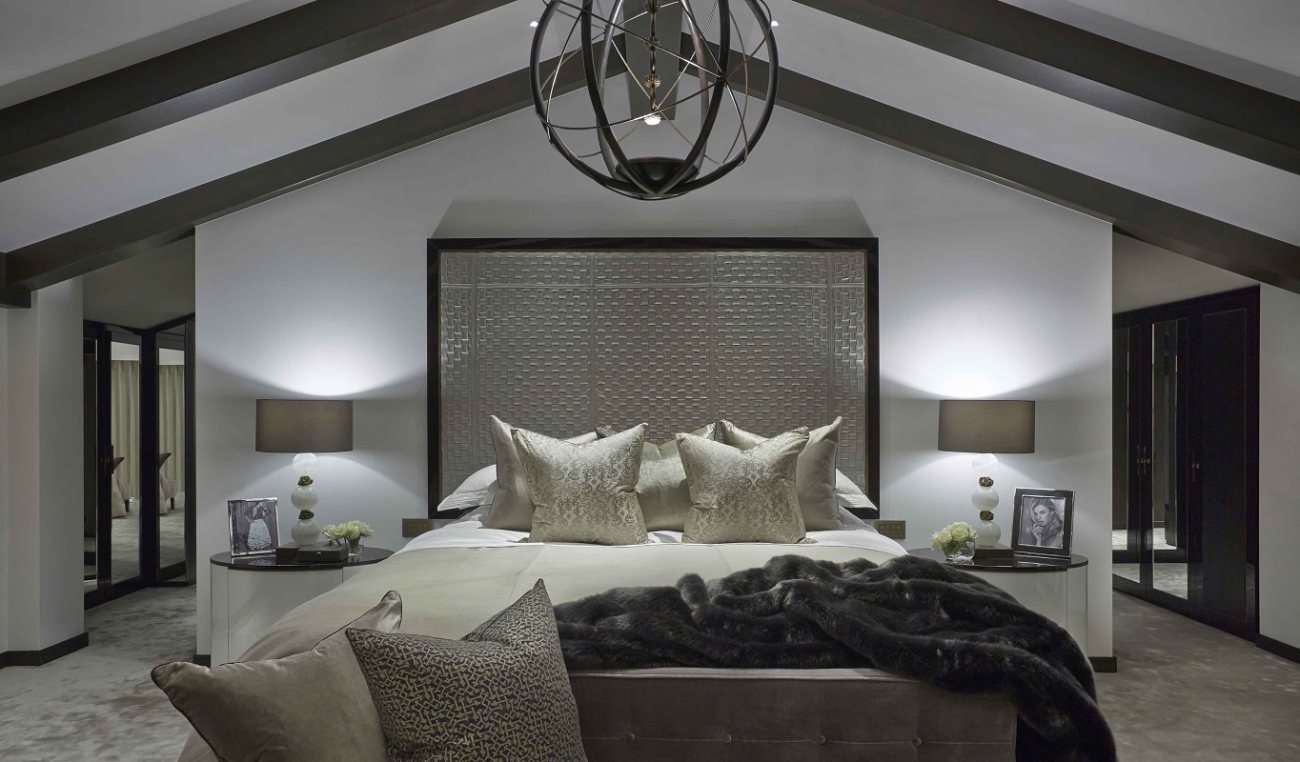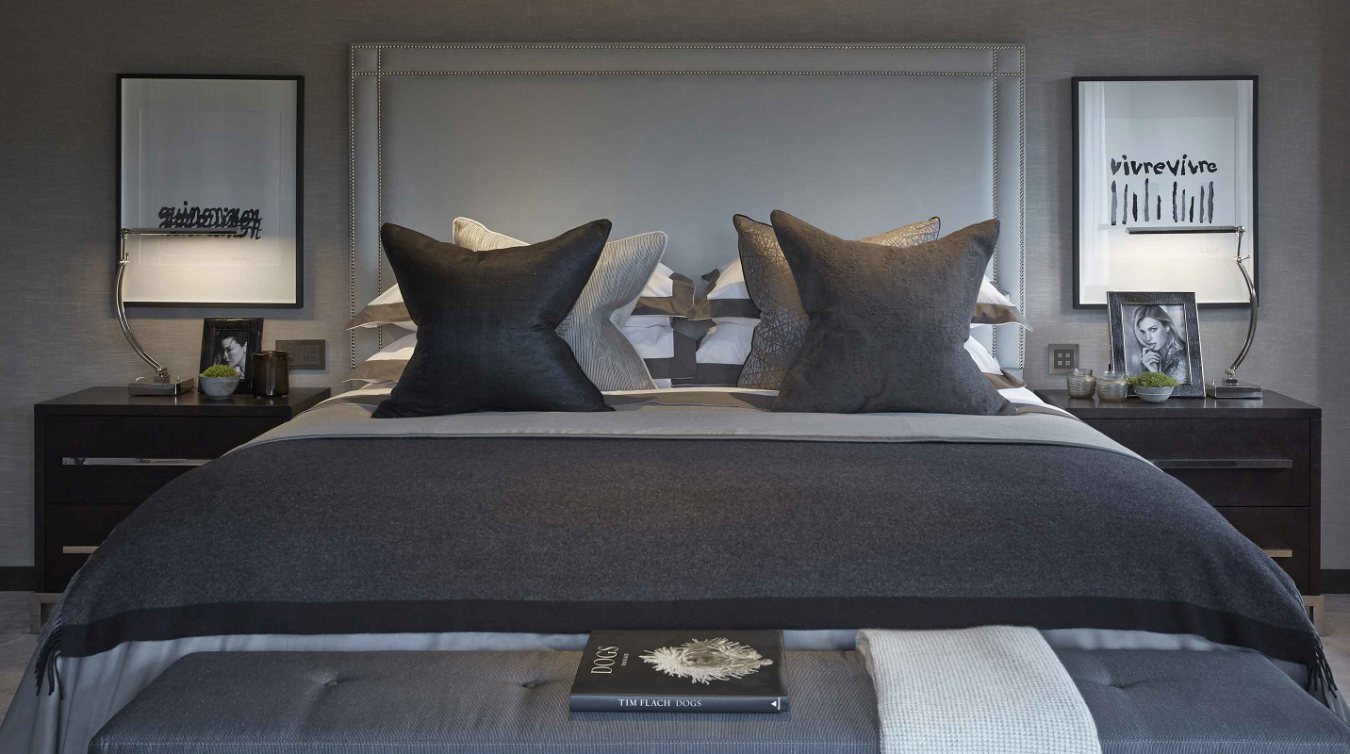 Louise Bradley and her interior design and interior architecture practice are comprised of an impressive design studio and flagship showroom in Knightsbridge and a retail showroom in Chelsea, London.  The designer and her team serve up bespoke and luxury design services and a range of home decor items designed with Louise's signature style, combining classic influences with a contemporary edge.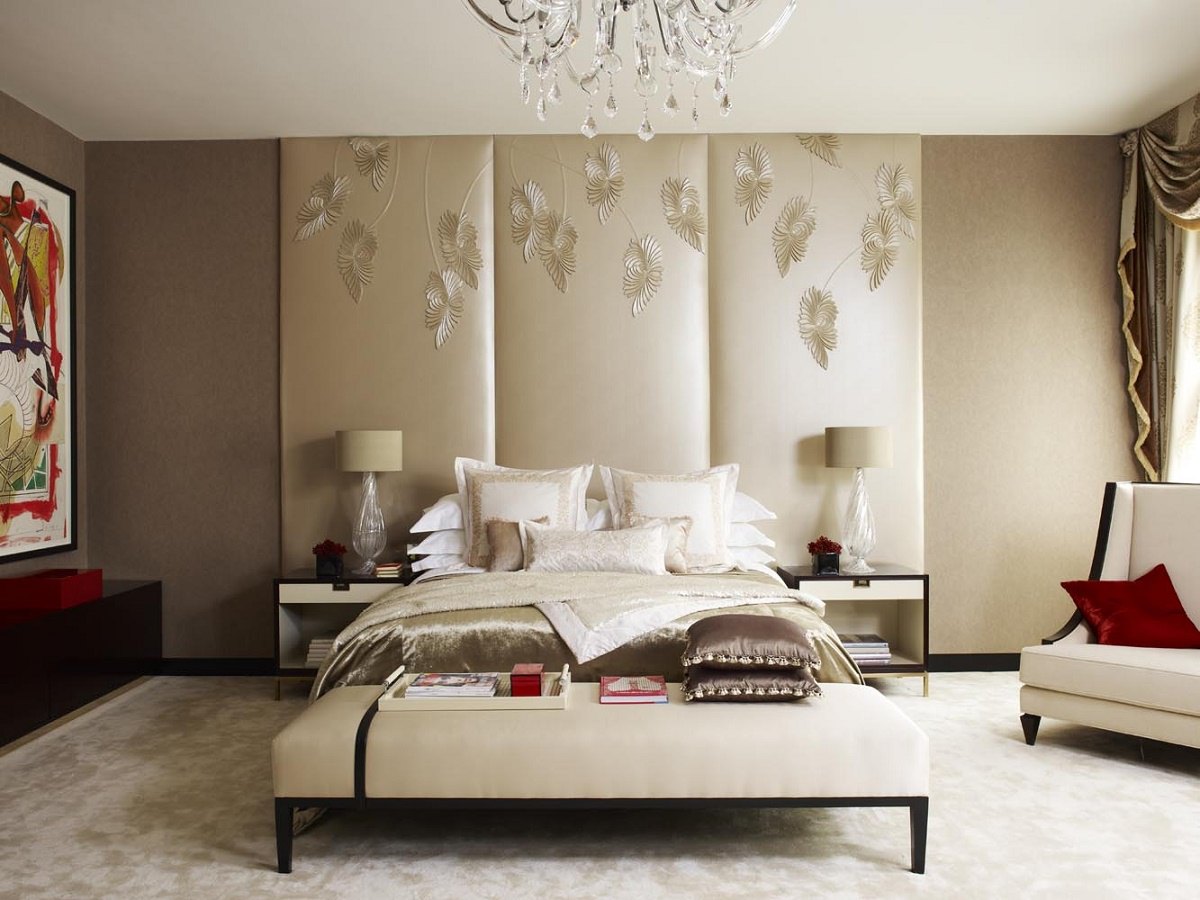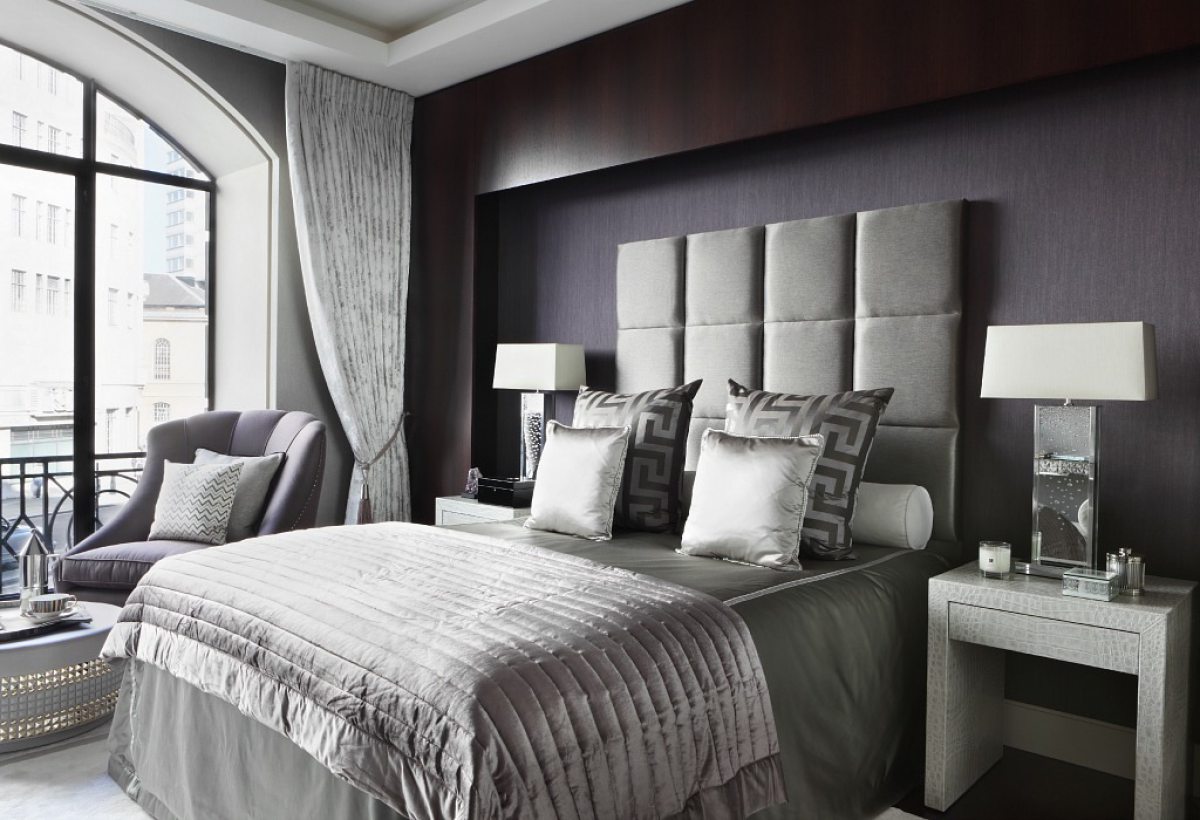 Oliver Burns is an interior architecture, interior design and luxury development practice that thoughtfully designs and builds some of London's finest residences.   Beautiful buildings are the company's passion, and in their transformation, they aim to both retain and redefine quintessential British tradition, marrying it with the ultimate in luxurious modern design.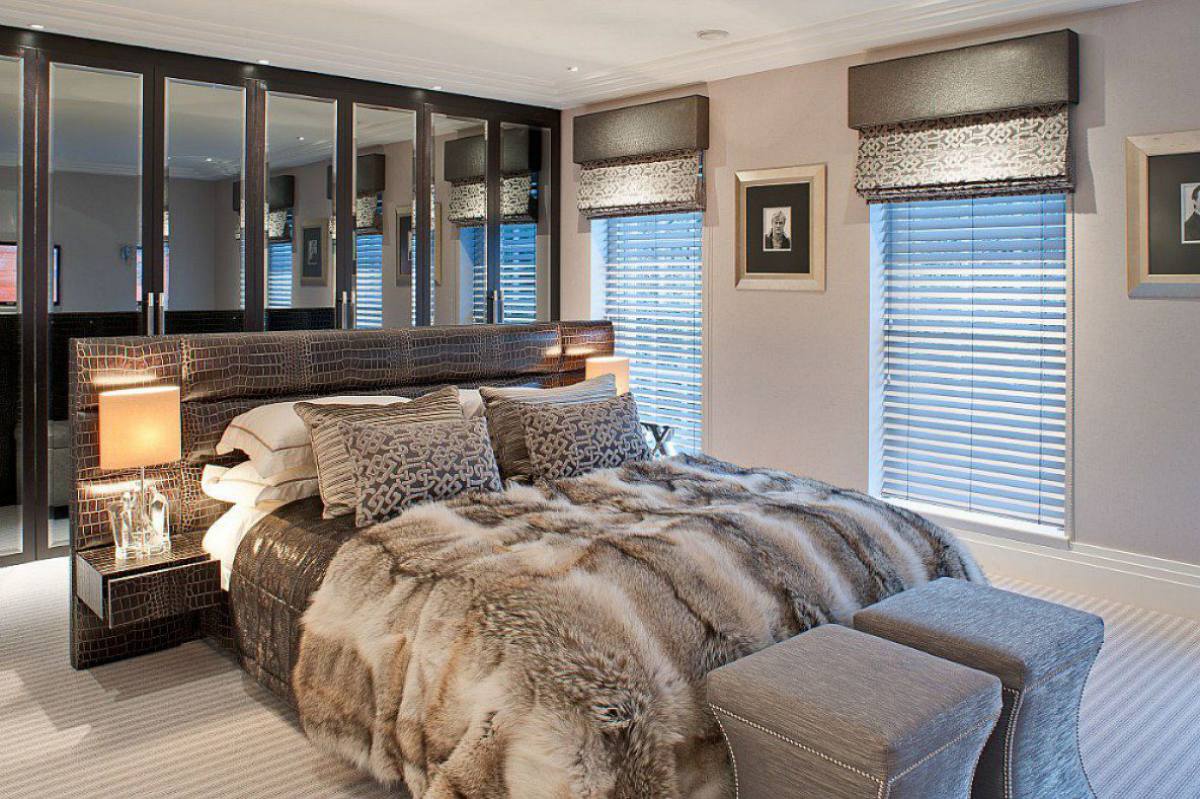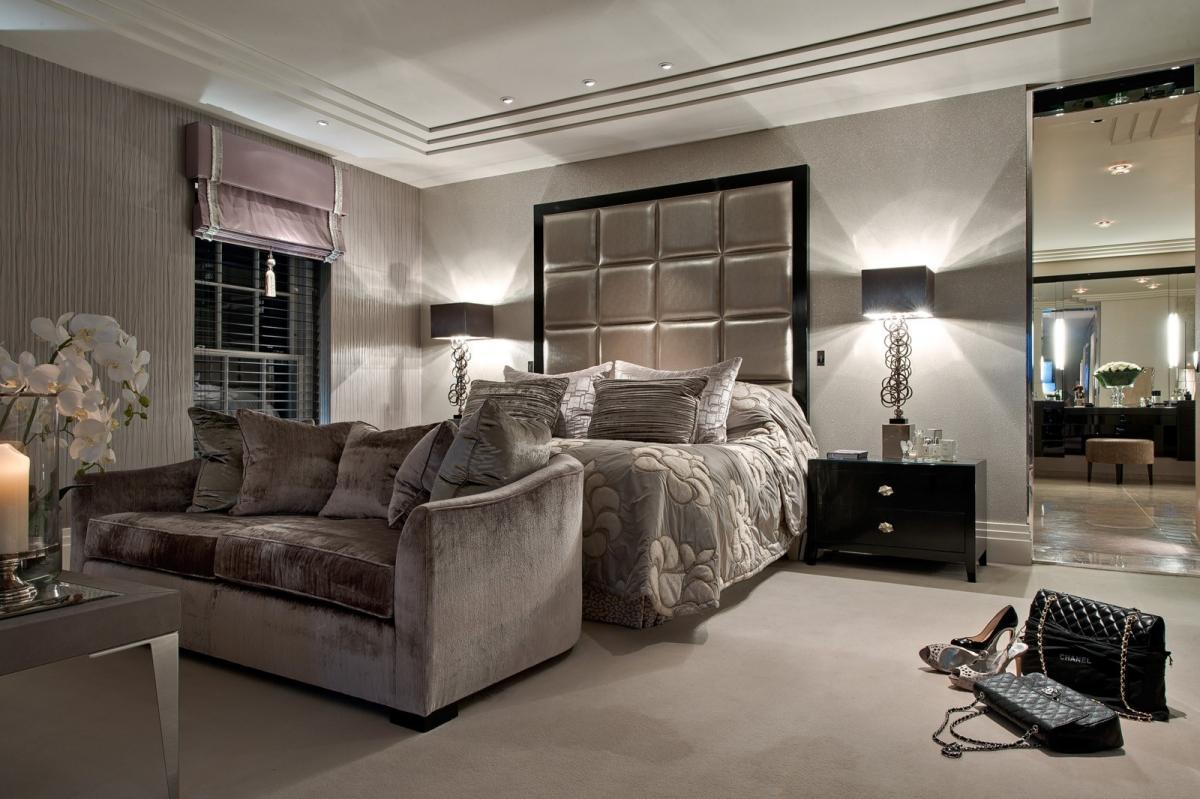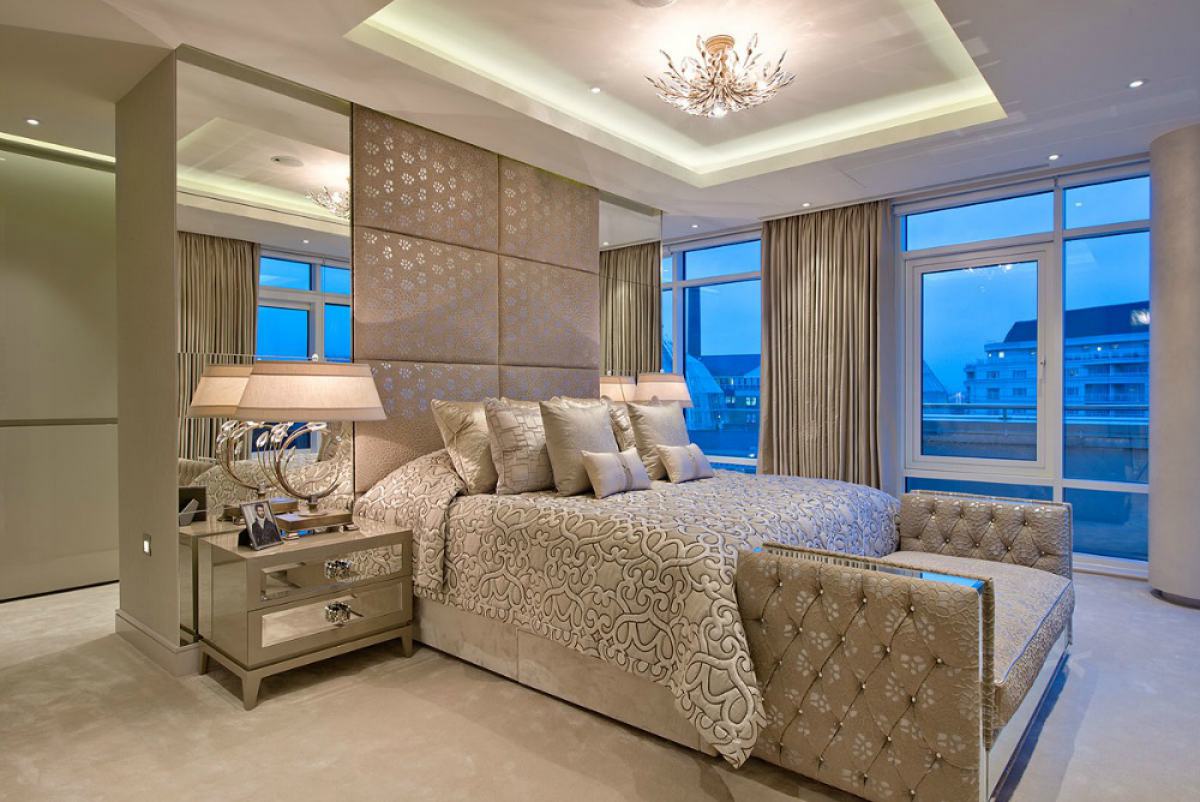 Hill House Interiors is a London based Design Consultancy with offices in Surrey and a showroom in London and projects completed all over the world.  Jenny Weiss and Helen Bygraves have built an award-winning design house with an exclusive line of bespoke and luxury home goods with their glamour and attention to detail.  See our full post on this design house Sophisticated Design in St George's Hill ! photographer- Thierry Cardineau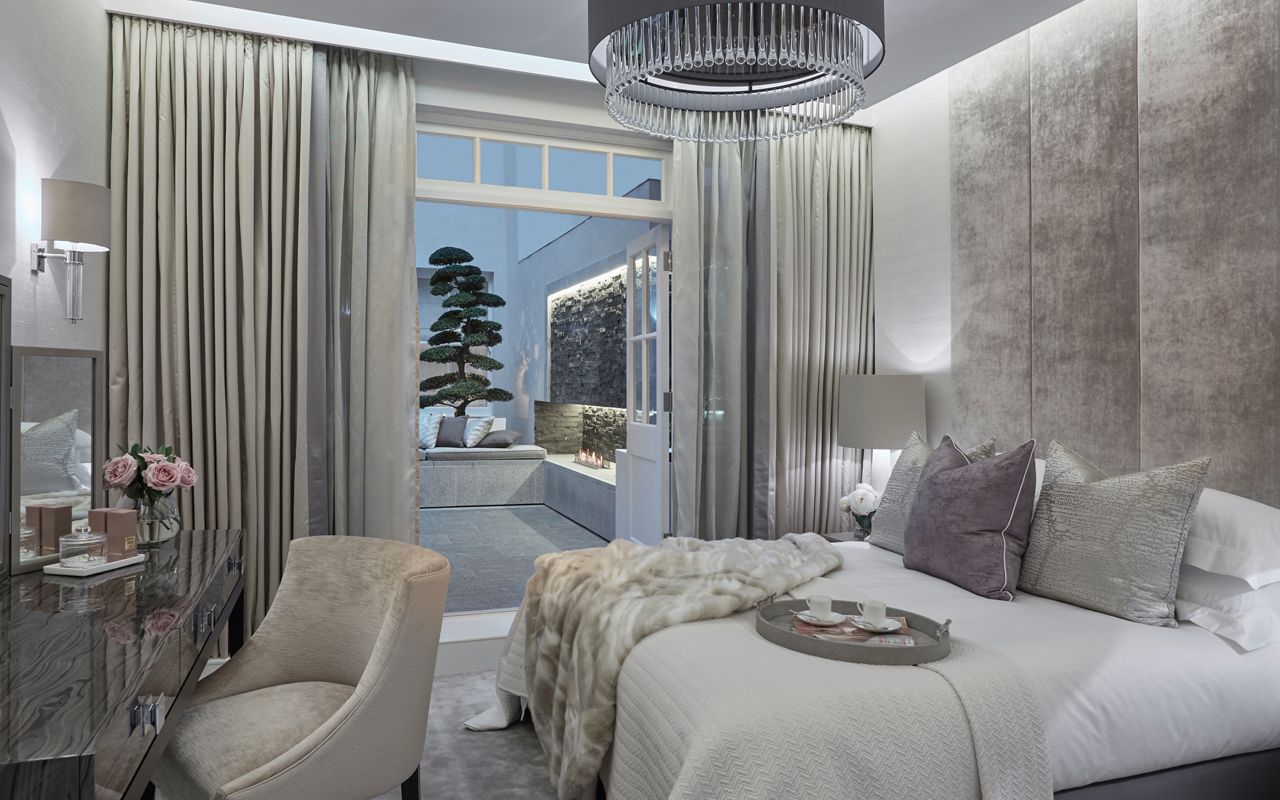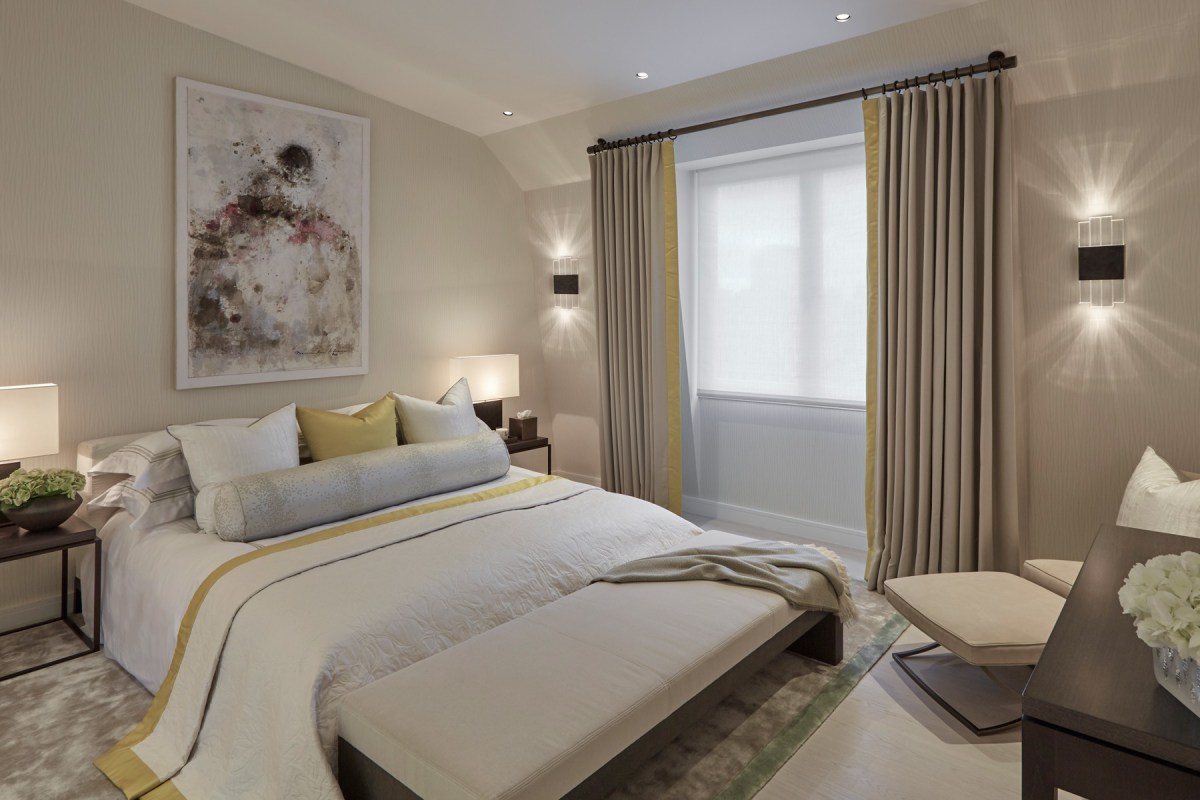 Laura Hammett is a luxury interior design & interior architecture studio in London specializing in luxury residential projects creating bespoke interiors for private individuals and developers throughout the UK and abroad.  The company's projects always combine a creative timeless approach with a signature elegant and luxurious style.  See our full post on this design house London Georgian Townhouse Renewal ! -photographer- Ray Main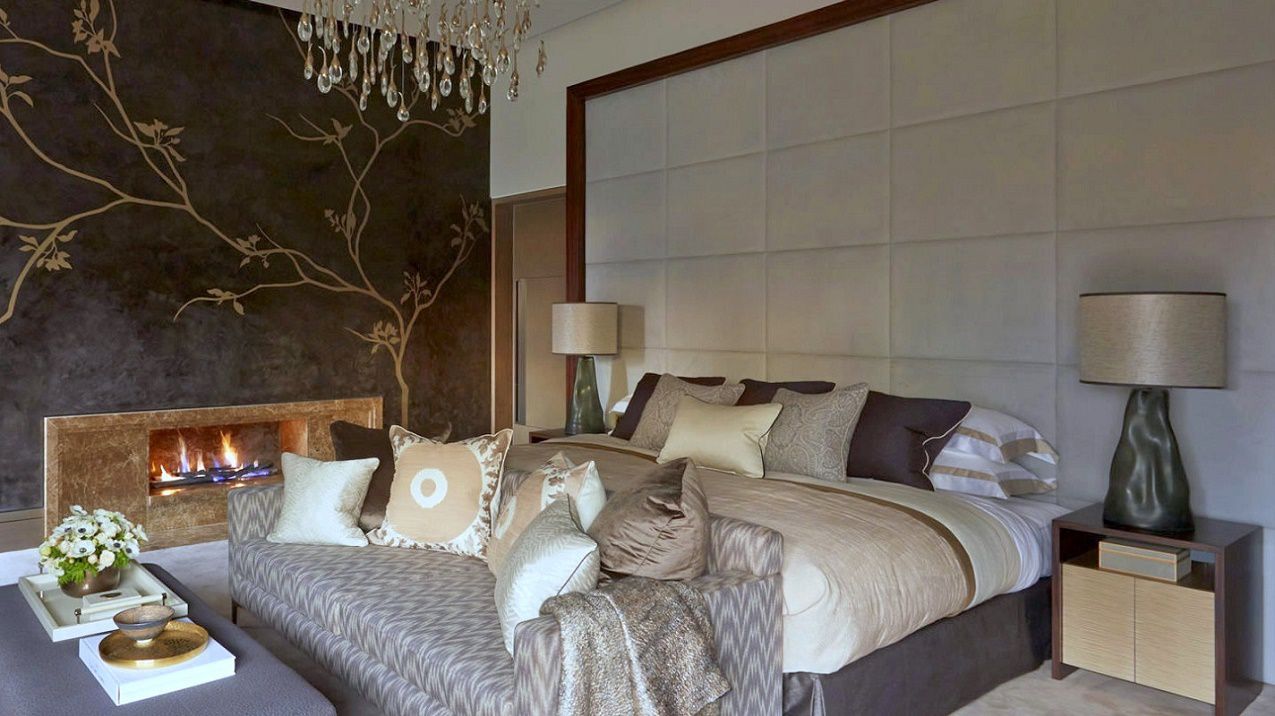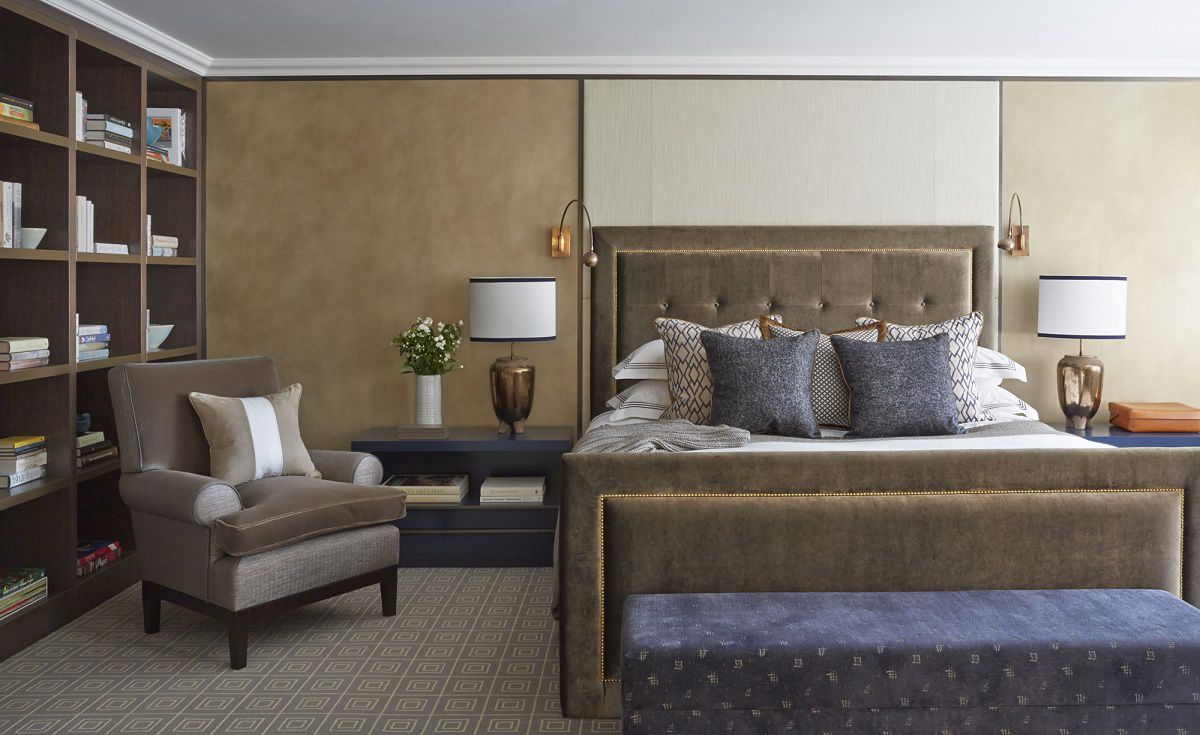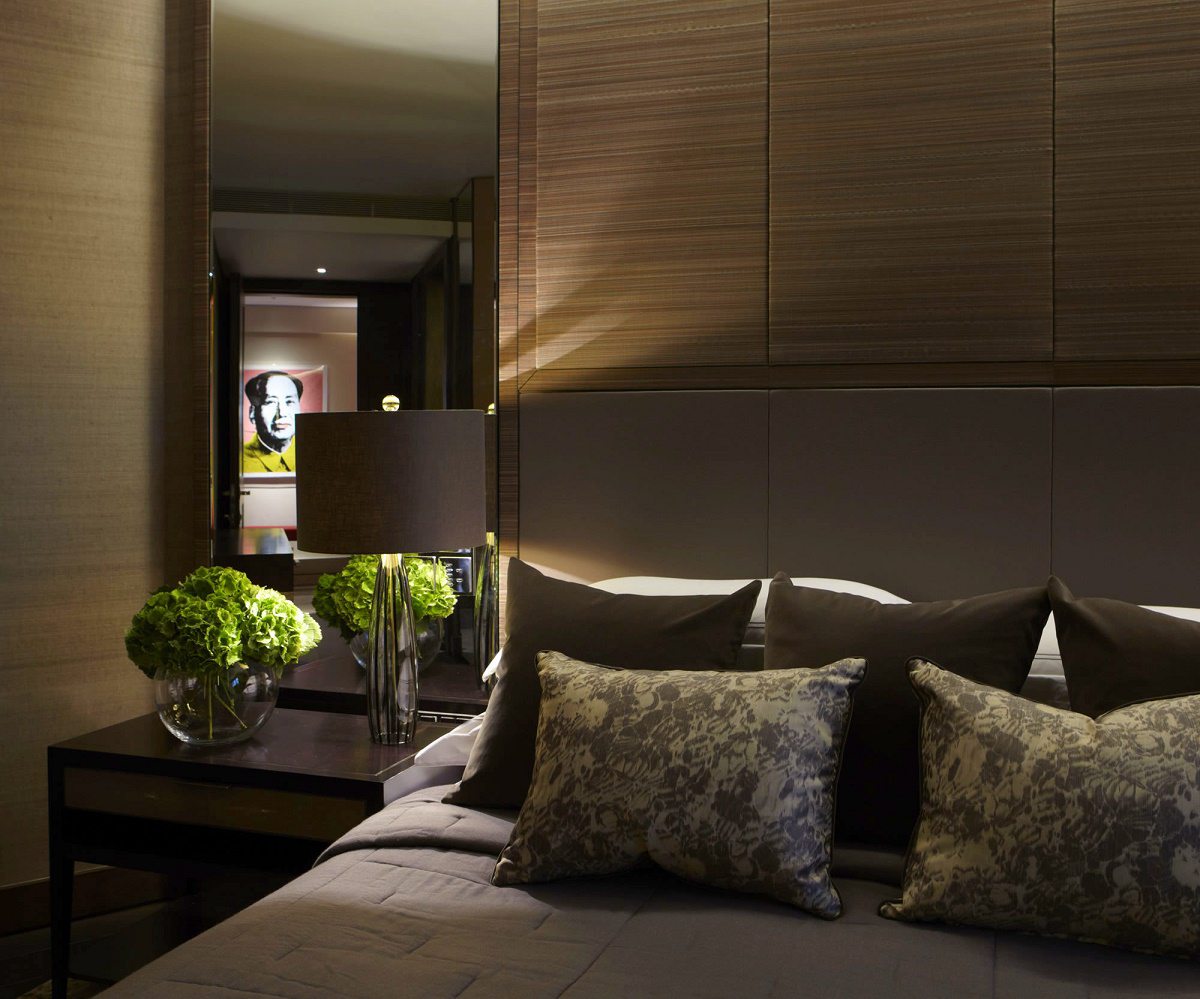 Helen Green Design is a comprehensive design studio synonymous with the creation of beautifully crafted interiors, encompassing interior design, interior architecture and a range of bespoke British-made furniture.  The company's projects reflect their extensive experience in creating luxurious and livable spaces for national and international private clients, prime central London residential developers and boutique hoteliers. -photographer- Ray Main
That completes our collection of 20 contemporary British bedrooms, my friends.  I hope you enjoyed the silk, satin, velvet, suede, and leathers shown today.  I found much design inspiration in the clean lines, textured rugs, upholstery wrapped wall panels, sculpted leather, and all of the bespoke design details and custom furnishings and hope you have too.
Thanks so much for reading along everyone!
If you have enjoyed reading this post, please share it on social media.  Let me hear from you all in the comments!  What did you all think of today's post?  What would you like to see in the future?  Do you have any design stories or photos you would like to add?  Send it to me… You can email me at the email address provided on the "about page"…
Let me hear from you all in the comments!  What did you all think of today's post?
Have a great day my friends!!!
Please like us and share: